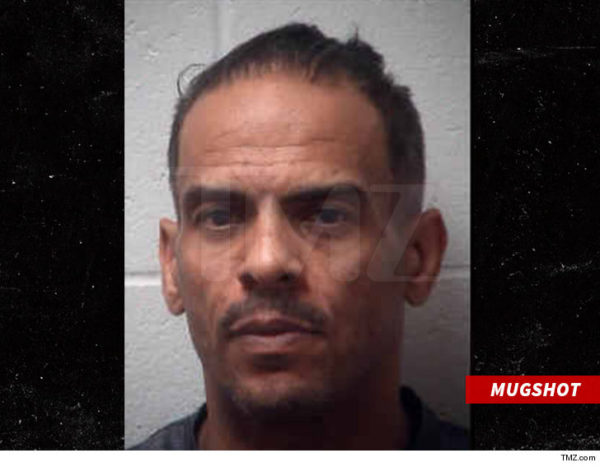 TMZ
is reporting that singer Christopher Williams was arrested for stealing a pair of $99.00 JBL headphones from a Kohl's in McDonogh,
GA
. The singer allegedly walked in bagged the headphones in a tote bag he came in with and was then stopped by security on his way out. He stated he forgot he bagged them but
police
were called to handle the matter. Williams was booked with a misdemeanor and released after a
couple
of hours.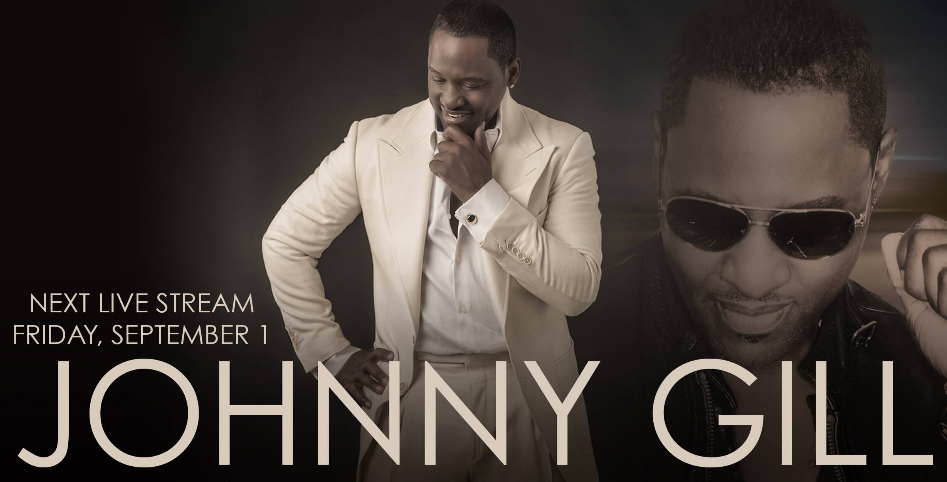 Fans are especially important to this Platinum selling R&B icon Johnny Gill.  Gill has garnered high acclaim from "Game Changer", his latest album.  That's why he is treating his loyal fans and music lovers to this special live stage performance on September 1, 2017.  Johnny is urging all who want to be a part of this unique event to subscribe now on GFNTV.com for only $9.99.
"Game Changer" has spawned 4 top ten hit singles including the title track "Game Changer".  Other top singles include,  "Behind Closed Doors", the current top three single "5000 Miles" featuring R&B crooner Jaheim, and the #1 smash hit "This One's For Me & You" featuring New Edition. "This One's For Me & You" also received a nomination for a NAACP Award in the Outstanding Music Video category in 2017.
Johnny Gill is enjoying the success of the hit bet three-night ministries,  "The New Edition Story", which aired in January and garnered over 29 million viewers.  Johnny, along with band mates New Edition, also received one of the most prestigious honors in Tinsel Town with their own star on the world renown Hollywood Walk of Fame. 
"We are excited to have such a legendary talent like Johnny Gill streaming his concert live on GFNTV", said CEO of GFNTV, Clifford Franklin.  "We look forward to millions of people all over the world streaming his concert on September 1".
GFNTV is a live streaming and subscription video on demand service founded by the principles of FUSE Advertising. For more information, go to www.gfntv.com.
For more information on Johnny Gill and his upcoming appearances, log onto www.johnnygill.com, as well as follow him via Twitter (@realjohnnygill) & Instagram (@realjohnnygill22) and on Face Book at www.facebook.com/OfficialJohnnyGill.
Radio Facts: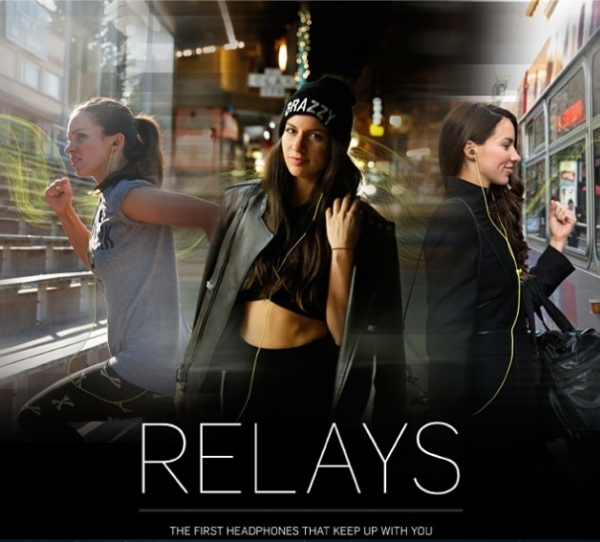 It's that time of year again when Las Vegas turns up when every geek, tech guru, and gadget enthusiast hits the the town to show off the new
technology
about to hit the market. Last year we came across a ton of headphones and this years seems to be starting out the same with
Sol Republic
. Committed to changing the world one listener at a time,
SOL
REPUBLIC
has announced Relays, the first cross-over headphone that keeps up with you and your active life. In-ear Relays offer the benefits of a sports headphone but have amazing style that looks great anytime, making them the only headphone you need all day. With Relays,
SOL
REPUBLIC
introduces its proprietary FreeFlex™ technology, which is wrapped around the new i5
Sound Engine
. FreeFlex enables Relays' universal fit and makes them easy to put in your ear and stay there regardless of how intensely you move. Relays deliver the sound and style to keep you going whether you're commuting on the subway, running after work or pushing through to meet a deadline. "It's always been a challenge to find one headphone to keep up with you all day long. Your everyday earbuds are great for your commute, but fall out when running or biking. And your sports headphones are great for the treadmill, but you would never be caught wearing them on the street," said Scott Hix,
SOL
REPUBLIC
President. "Like the cross-trainer shoe, Relays are a cross-over headphone that keeps up with you whether you're hanging out or working out." With the help of
SOL
REPUBLIC's exclusive patent-pending FreeFlex technology, Relays offer a secure, universal fit that adjusts to any ear size, thanks to a malleable ring around the ear-bud. They just fall right in, without needing adjustments or fidgeting, and they are easier to use than most earbuds. The lightweight, low-profile design is the perfect teammate for any sport, but Relays stay put without the cumbersome, heavy clips or bulky bands that are standard on most sports headphones. From the streets to the trails, the train to the slopes, Relays keep up with you and your music without sacrificing amazing sound or style. The unique design may be subtle in size; however, the sound is anything but. Providing the clarity and big sound that you would expect from a larger headphone, Relays' new I5 Sound Engine, which is tiny and an engineering feat in itself, delivers full sound with balance and details that bring out the best in any type of music. The sound is so big you'll be amazed it's coming from such a sleek in-ear headphone. We believe music is emotion, and sound is the power behind it. When it comes to sports, better sound helps you train harder. For work, great sound makes you more focused. For play, if music sounds better, it feels better so you can lose yourself to your music and have a better time. For sports and outdoor use, Relays are water and sweat resistant, and have a clip-on cable that ensures the cable won't ever get caught. No need to change headphones when commuting or working because the easily accessible mic and phone control lets you seamlessly stay in touch. Adjusting volume or switching tracks is easy and essential for finding the right song for the next step of your day. Like all other
SOL
REPUBLIC
in-ear headphones Relays are part of our exclusive "Ear Tips for Life" program so you never have to worry if you lose your ear tips.
SOL
REPUBLIC
is the only manufacturer that will replace your ear tips anytime they are lost, misplaced or if you simply want a different size. Relays ship with four different size ear tips for the perfect fit as well as a carrying case to keep them protected when not in use.
SOL
REPUBLIC
Relays are available now in Black for $79.
99
at Verizon Wireless and SOLREPUBLIC.com/relays and will be available nationwide in Black & White, Horizon Blue and Lemon Lime at leading nationwide retailers in February 2014.
Radio Facts:
Kanye West
stopped by
Power 99
and in true Ye fashion, he dropped a few memorable quotes.