Treats Students to Master Class at the Otis Redding Foundation's OMC 2.0  The latest version of Otis Music Camp,...
Radio Facts: Originally posted December 10, 2008 – At press time, it's not known what caused the death of Quincy Smith, 24, who was involved in a reported domestic assault in early Tuesday. Five officers were later put on leave.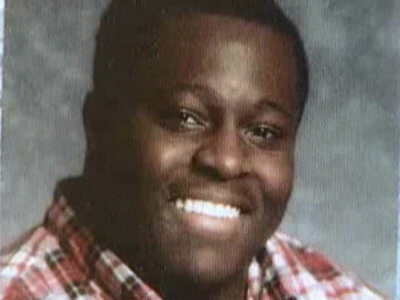 Authorities are investigating what caused the death of a domestic assault suspect and former radio DJ in Minneapolis Tuesday after he fought with police and was shot with a Taser. Quincy Smith, 24, of Minneapolis, who died early Tuesday after the confrontation with police, worked at the north Minneapolis station KMOJ Radio for less than two years, the station said. He was on the air five nights a week as "Q the Blacksmith," until about a year ago.
The Hennepin County medical examiner's office has not yet determined Smith's cause of death. Around 12:45 a.m., Minneapolis police officers were called to a home in the 1000 block of Knox Avenue N. on a report of a domestic assault involving a man with a rifle, said Minneapolis police spokesman Sgt. William Palmer.
When officers arrived, they found Smith outside of the home. At one point, an officer did see him with a long gun, but Smith was out of sight of the officers for a period of time, Palmer said. A gun has not been recovered, Palmer said.
As the officers tried to arrest him, Smith struggled and was shot with a Taser, Palmer said. Shortly after Smith was subdued, he had a medical problem and paramedics were called, Palmer said.
Smith was taken to Hennepin County Medical Center, where he died.
The five officers involved in the incident are on stand ard paid administrative leave, Palmer said. They are officers Carlos Baires-Escobar, Shawn Brand t, Timothy Devick, Christopher Humphrey and Nicholas McCarthy. A sixth officer who witnessed the incident is also on paid administrative leave.
Both the homicide and internal affairs units are investigating the death. There have been no other deaths from Taser use by Minneapolis police this year or last year.
Several deaths of local people who were Tasered by police in the past few years have been attributed, in part, to other causes.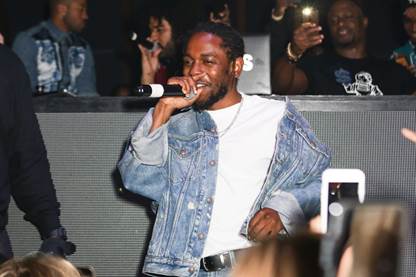 Saturday night, Kendrick Lamar continued his 30th birthday celebration performing for the first time ever in a nightclub. Fellow TDE artist, Schoolboy Q was spotted in VIP with French Montana, Jaime Foxx, A$AP Rocky, Belly, Pusha T, Wale and star athletes Kyrie Irving and Odell Beckham Jr.
Grammy award winning songstress Lana Del Rey and friends kicked off the celebratory weekend Thursday night as they took over Hollywood hotspot 1OAK LA for a massive private 32nd birthday blowout. Del Rey partied all night by the dj booth with friends and fellow musicians Robin Thicke, Nelly, French Montana, Swae Lee of Rae Sremmurd, Mike Will Made It and Boi-1da, who collaborated with her on Lust For Life, Del Rey's upcoming fourth studio album.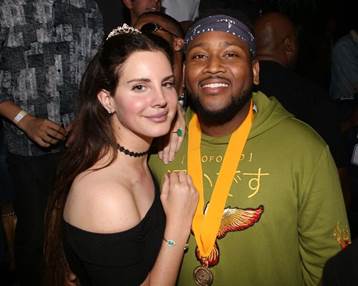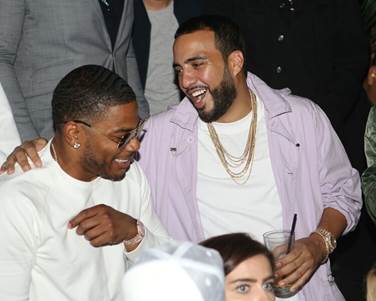 Paris Hilton was spotted nearby sipping Perrier-Jouët with boyfriend Chris Zylka. Actress Bella Thorne and Scott Disick arrived following dinner at CATCH LA, swirling romance rumors yet again. The couple kept close throughout the night and made a swift exit hand in hand. Kylie Jenner, who arrived in an orange Lamborghini hung with friend and Roc Nation artist, Justine Skye.
The birthday girl sipped classic Absolut Elyx cocktails with 1 OAK owners Richie Akiva and Darren Dzienciol in VIP. Akiva gave her a heartfelt shout out as a four-tier cake presented by Perrier-Jouët made its way through the club. Hot in Herre rapper Nelly hopped on the mic and sang Happy Birthday, igniting the crowd.

Other celebs in attendance were PartyNextDoor, Odell Beckham and Pretty Little Liars star, Shay Mitchell.
[caption id="attachment_31373" align="alignnone" width="768"]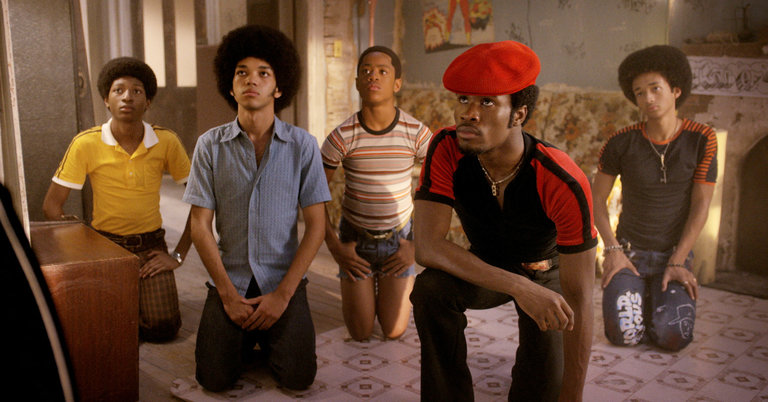 Scene from "The Get Down" courtesy of Netflix[/caption] [caption id="attachment_31374" align="alignleft" width="166"]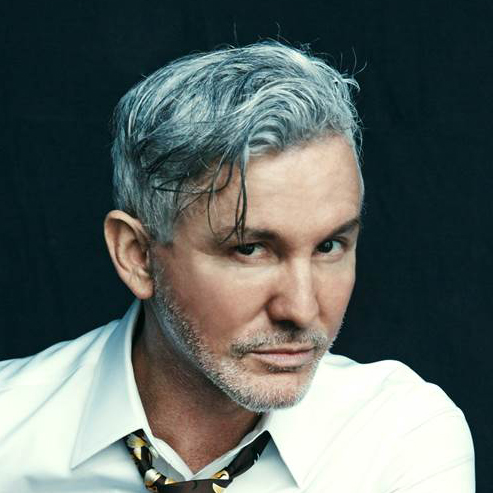 Baz Luhrmann
[/caption] I watched the first few shows and they were OK but the second offering of new shows (one season) was very weak. In addition, the cartoon adaptations completely threw the show off. For those of us who know the music, radio and even
dj
industry, the show did fare better with more realistic industry references than other shows but the show still lacked that "edge" that made you anticipate the next segment or a character that had the potential to develop. The show's creator Baz Luhrmann stated he will now focus on film. The Get Down's production price was said to be the highest in Netflix's original programming history and the company indicated that the show just didn't catch on with viewers. Several people also commented that the show's concept of Hip Hop's origins was poorly
whitewashed
 and a poor adaptation of those times. There were some interesting historic music industry references, however, such as the club owner
Fat Annie
(played by Lillias White) showing interest in
hip hop music
and signing the group to a bad record deal and having original musicians play the session. This was probably an indirect reference to Sylvia Robinson and The Sugar Hill Gang. Overall the show did lack the wow factor and was very predictable. On a lighter note, Jimmy Smits did a great job in his role as Francisco "Papa Fuerte" Cruz.
dj King has been promoted to Mix Show Coordinator for WTLC-FM. King will continue his regular duties as our mix show dj for the "12 o'clock Lunch Mix", "Drive at 5 Mix" "The Happy Hour Mix" and the "Friday Night LIVE Mix" and he'll also be coordinating & assisting with all mix shows on the station including our holiday mix weekends.