Radio Facts: Over the past year, 2016, we have seen many older R&B artists take advantage of tech and direct to consumer incentives to keep their brands going and to garner revenue in what would otherwise be a dead career. Diddy's reunion tour, as well as groups like New Edition and BBD are nothing less than genius in an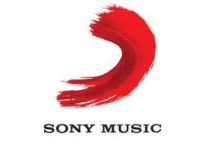 Radio Facts: Vice President, Urban Radio Promotion (Urban Mainstream & Urban AC Format) US-NY-New York Sony Music Entertainment Overview: Working closely with EVP of Urban Artist Development this position sets strategy for the department as well as secures radio airplay for artists distributed by RED.

Pandora,the leading internet radio service, announced today that it has reached a milestone of 200 million registered users in the U.S.
Radio Facts: The Federal Communications Commission has launched an investigation into payola allegations at some of the Rio Grand e Valley's most popular Spanish-language radio stations. But the commission's enforcement bureau remains tight-lipped about the extent and exact nature of the probe. The FCC recently sent out letters of inquiry questioning whether disc Radio DJeys accepted cash payments
Radio Facts: Whatâ"¢s the difference between winning american idol and simply placing? Itâ"¢s massive when it comes to radio airplay. Iâ"¢ve been playing around with Mediabase numbers all week, trying to find the different stories they can tell. And this one's a doozy: Iâ"¢ve ranked last seasonâ"¢s 12 finalists according to the radio play theyâ"¢ve received.
Is there a new pop queen on the scene? Rihanna's latest song "Stay" has officially hit number one on Billboard's pop songs radio airplay chart. This would make Rihanna's tenth number one hit on the Billboard charts. With this accomplishment, Rihanna is the first artist to earn 10 number one titles in the chart's 20-year history.