Radio Facts: Originally posted September 29, 2011 – "As an entertainer, performing artist and singer - "V" (Vesta Williams) was the total package." - Manager, Iris Perkins"
On Thursday September 22, singer/songwriter Vesta Williams (53) was found dead in her El Segundo, California hotel room. Best known for her 1988 classic "Congratulations" (#1 RB in Radio Records #5 Billboard), Williams was staying in the hotel as she prepared to move.into a new home that weekend.
In a statement prepared by Williams' family, they express:
"After many years of sharing her God-given gifts and talents with the world, we have lost our beloved daughter, sister and mother, Vesta. Due to the uncertainty of her passing, we are awaiting toxicology and autopsy results to shed light on what may have caused her death. We take extreme comfort in the cherished times that we shared with Vesta over the years and the knowledge that her life brought joy and happiness to so many people around the world. Our family requests that the media please respect our privacy during this difficult time. Although she is gone, her music lives on. Vesta will never be forgotten."
Born Mary Vesta Williams on December 1, 1957, in Coshocton, Ohio, she was the firstborn child to Hugh Williams and his wife Joan. In the mid 60's Mr. Williams a disc Radio DJey/ broadcaster went on to become the first African American to anchor TV news in Los Angeles. In the `70s, Vesta put her powerful 4-octave vocal range to work first as a member of the show group Wild Honey led by Ron Townson of The 5th Dimension followed by tours with Bobby Womack, the Commodores, and Chaka Khan and session singing that stretched from Anita Baker to Gordon Lightfoot, Julio Iglesias, and Sting.
A chance meeting with executive John McClain evolved into Vesta signing with AM Records. Williams bowed in 1986 with the album Vesta and single "Once Bitten, Twice Shy." Her second album, Vesta 4 U (1988) yielded her signature, "Congratulations," co-penned by Vesta, Gary Prim and Tena Clark. Additionally, it was Vesta's concerts "" which showcased her comedic instincts, celebrity impressions and defiantly flirty nature for a "big girl that won over fans. More hits followed such as "Sweet, Sweet Love," "Special," (#2 R&B in Billboard) and "Always," but Vesta's gifts were taking her places.
One was the big screen where she played saloon singer "Vera" in the 1993 western "Posse." On the television sitcom "Sister Sister," she played "Monica." Her voice enlivened commercial jingles such as Diet Coke, Baskin-Robbins, and Nike and the most memorably with jazz vocal icon Al Jarreau singing "The Big Mac Scat" for McDonalds. Vesta also took a six-figure job as a member of a radio morning show team at KRNB-FM 105.7 in Dallas..
A slim, trim and positive Vesta returned in 1998 on guitarist Lee Ritenour's i.e. music imprint with the concept album Relationships. Vesta co-composed 10 of the 11 songs plus sang "You and I" by one of her greatest musical influences, Stevie Wonder. In smooth jazz, Vesta toured with Fourplay and graced recordings with Will Downing, Najee, and Norman Brown.. In straight-ahead jazz, Vesta recorded with Christian McBride.
Inspirational at heart, Vesta flexed her gospel roots in concert with the great Bobby Jones and also recorded the touching "Bless This Child" for the Christmas CD, Mother Child reuniting her with Tena Clark.
Vesta's last CD was 2007's Distant Lover for Shanachie singing soul classics. She also recorded an as-yet-unreleased CD for Stimuli titled Seven. In between, Vesta remained on the road. Iris Perkins, Vesta's friend and longtime manager reminisces, "Even without a record deal, we were able to keep Vesta's concert calendar booked solid. "˜V' was the total package."
TV One's "Unsung" is devoting an episode to Vesta, she was in the midst of completing her interviews at the time of her sudden death, the show will air in the fall.
Gifted, funny, sexy, generous, ever-so-real and oh-so-underrated, Vesta will be deeply missed.
Vesta Williams is survived by her daughter - Tandia White, her mother - Joan W. Tate, her sisters - Margaret Wilson, Martaé Collins and Marlena Robinson, and her grandchildren - Taya McNeil, Alexia McNeil, and Brendon White.
Funeral services are as follows:
West Angeles Church of God and Christ
Tuesday, October 4, 2011
11:00AM
3045 Crenshaw Blvd. (North Campus)
Los Angeles, CA 90016
[caption id="attachment_243684" align="aligncenter" width="400"]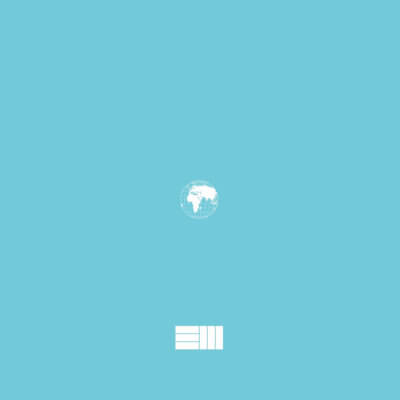 OUT NOW:
RUSS - "BEST ON EARTH" FEAT. BIA[/caption] Multiplatinum recording artist and producer
Russ
has continued rolling out track after track these last few weeks, striking a viral moment with his latest, "
BEST ON EARTH
" featuring
BIA
. Rihanna posted to her social media on Friday calling it her "new fav song" and has drawn over 20 million views across her Instagram and Twitter Posts.
[caption id="attachment_243457" align="aligncenter" width="400"]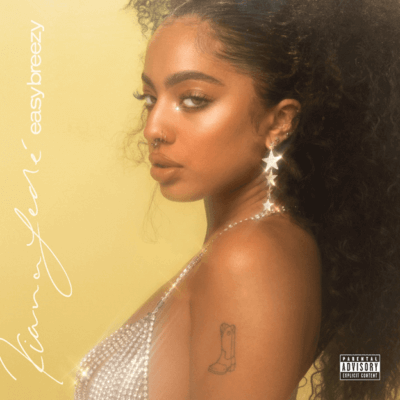 KIANA LEDÉ RELEASES NEW SINGLE "EASY BREEZY"[/caption] Averaging 3 million monthly listeners on Spotify, breakthrough R&B starlet and one of 2019's fastest rising artists,
KIANA LEDÉ
returns with a brand new single entitled "
Easy Breezy
" today. Get it
HERE
via Republic Records. Backed by a slick 90s throwback beat, "Easy Breezy" stands out as another smooth R&B anthem from the songstress. The single also paves the way for new music coming soon. Just a few months back, Kiana turned heads with the
Myself EP
. Not only did it put up nearly 270 million total streams, but it also incited tastemaker buzz. Billboard named her among its coveted "Emerging Artists" spotlight and praised "her buttery vocals." Vibe touted her as "NEXT" and she's been featured on Refinery29, Complex, and more
[caption id="attachment_243351" align="aligncenter" width="400"]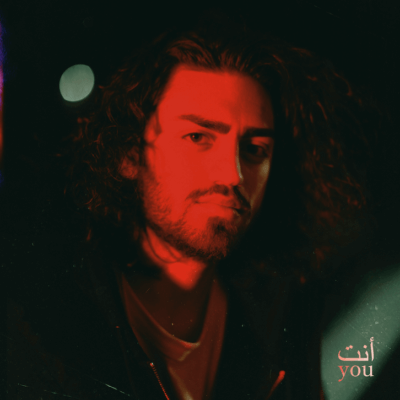 ALI GATIE RELEASES NEW SINGLE "SAY TO YOU"[/caption] Burgeoning Toronto singer songwriter
Ali Gatie
is gearing up for his debut album You, set for release in November via Warner Records. Today, Ali unveils his new single "
Say To You
," following his most recent track "
Used To You
," which reached over 6 million streams in one week. The brilliant new track "Say To You" continues to put Ali's songwriting on display with lines like "you still remind me of the rain that's why I fall for you" and an unshakeable chorus. The buzz and fervor from voracious fans continue to ramp up around Ali Gatie, who has over 700 million streams across platforms. Born of Iraqi descent and raised within Middle Eastern culture, Ali is welcoming people from all walks of life all over the world to listen to his music. Check out "Say To You" now.
[caption id="attachment_242364" align="aligncenter" width="400"]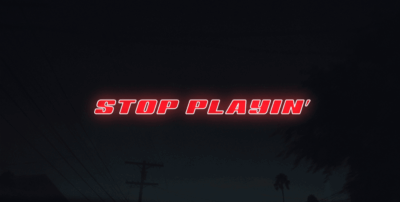 They. "Stop Playin'" Out Now[/caption] Acclaimed R&B group
THEY
. have shared a gorgeous new video for their latest heater "
Stop Playin'
." The video is a nod to their classic R&B roots, capturing the ambiance and mood as the duo links up with attractive friends in the late hours of the night. The pair also announced the launch of a new radio show hosted by both members (Drew Love and Dante Jones) called
99fm
, which will live on the group's YouTube page. The program will broadcast content immersed in all things THEY. related. More details coming soon.