Home
Tags
Capitol Music Group
Tag: Capitol Music Group
WINNER OF FOX'S 'THE FOUR: BATTLE FOR STARDOM'READIES NEW MUSIC

Motown Gospel and Capitol CMG have announced the signing of powerhouse vocalist 
Evvie McKinney to an exclusive recording agreement. The emerging performer and songwriter has also entered into an exclusive publishing agreement with Capitol CMG Publishing. Evvie McKinney rose to prominence as the winner of the inaugural season of the TV singing competition The Four: Battle for Stardom on FOX. The young singer with Southern charm wowed judges Sean "P. Diddy" Combs, DJ Khaled, and Meghan Trainor with her powerful voice and fearless stage presentation, packing a punch as she effortlessly covered iconic soul songs, like Aretha Franklin's "I Never Loved A Man The Way I Love You" and Tina Turner's "Proud Mary."

"After watching Evvie triumph on The Four, it was clear that she is the rare vocalist who is equally as gifted in her stage presence," says Monica Coates, Co-Executive Director of Motown Gospel. "I am thrilled to have the opportunity to further develop her into a formidable artist."

A multi-faceted performer with roots in the church, soul, and pop, the Memphis-born singer is poised to create music with a broad appeal and inspirational messages. To maximize her reach, this innovative deal brings together the top teams in the Gospel and Christian marketplaces, along with the considerable resources of one of the music industry's leading publishers.

"We're honored to partner with Evvie and the Motown Gospel team," says Josh Bailey, VP of A&R, Capitol CMG. "We look forward to introducing her music to a wide range of audiences."
McKinney is managed by Mitchell Solarek at Maximum Artist Management. The full-service entertainment group boasts over two decades of success, with notable clients including 6-time GRAMMY® nominee Natalie Grant, Emmy®-nominated creative director and television producer Laurieann Gibson, and 5-time GRAMMY® nominee Tauren Wells.

Evvie McKinney's cover of the Stevie Wonder hit "Signed, Sealed, Delivered (I'm Yours)" was recently featured on the Hitsville: A Motown Gospel Celebration project, commemorating Motown Records' 60th Anniversary. She is currently working on her debut project to be released in 2020. Fans can follow Evvie McKinney on Instagram, Facebook and Twitter.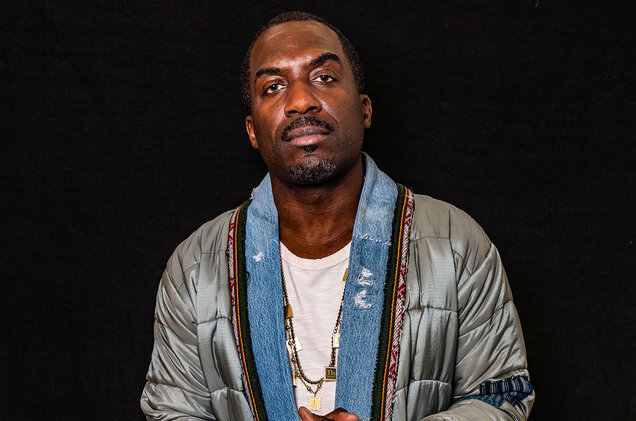 Veteran artist manager and entertainment industry entrepreneur, Corey Smyth announced the launch of his new multi-genre label, Blacksmith Recordings, in partnership with Capitol Music Group and Motown Records. The L.A.-based label, with a bi-coastal presence, is home to artist Vince Staples; visual artist, singer/songwriter Kilo Kish and emerging artists Ted When and Benn Good, among others."Today, more than ever, artists are evolving their professional identities in multi-faceted ways," said Smyth, Founder & CEO of Blacksmith Recordings. "My mission through Blacksmith Recordings is to nurture young and new talent from the ground up and enable them to expand their vision of success. We are looking at the big picture — we're thinking about how a musician evolves across genres, what success looks like in the first year and a decade later… and what happens after the first album and the second and the third. Our goal is to reinforce career longevity and boundless potential in the artists we represent, while growing global brands around them."Ethiopia Habtemariam, President, Motown Records, remarked, "We are honored to partner with Corey and welcome Blacksmith Recordings into the Motown family. Our goal has always been to be the voice of today and tomorrow, and we know that with Corey and his remarkable roster of clients including Vince Staples, we are destined to continue to foster the path of future icons at Motown." Steve Barnett, Chairman & CEO of Capitol Music Group adds, "Corey is a seasoned expert in the entertainment industry who possesses a unique vision for developing and enhancing the careers of his diverse roster of talent. We can't think of a better partner and look forward to welcoming Corey, Vince Staples and the entire Blacksmith Recordings team to Capitol Music Group."Smyth founded the Blacksmith brand in 1991 while attending Morehouse College and majoring in marketing. Since its inception, Smyth has guided the careers of Mos Def, Talib Kweli, De La Soul, Foxy Brown, Lil' Jon, Dave Chappelle, Pete Rock and David Banner, to name a few. He also served as music producer for Chappelle's Show, and produced the comedian's 2006 concert film Dave Chappelle's Block Party. Smyth also produced the feature film Gully, directed by Nabil Elder, which recently debuted at the Tribeca film Festival.
Music industry executive Jeremy Vuernick has been promoted to Capitol Music Group's Executive Vice President for A&R.
The promotion was announced today by CMG Chief Operating Officer Michelle Jubelirer and CMG President Ashley Newton.Vuernick has a strong background as an A&R executive to sign and develop artists for CMG, and will continue as the head of A&R for Astralwerks. Jubelirer and Newton comment on the promotion:"Jeremy brings ambitious vision, enormous energy and a healthy competitiveness to his important position in the company. He possesses an innate ability to help guide artists towards success while enabling them to stay true to their own creative goals. Jeremy has played a crucial role in CMG's resurgence, and everyone in the Tower joins us in congratulating him on his well-deserved promotion to Executive Vice President."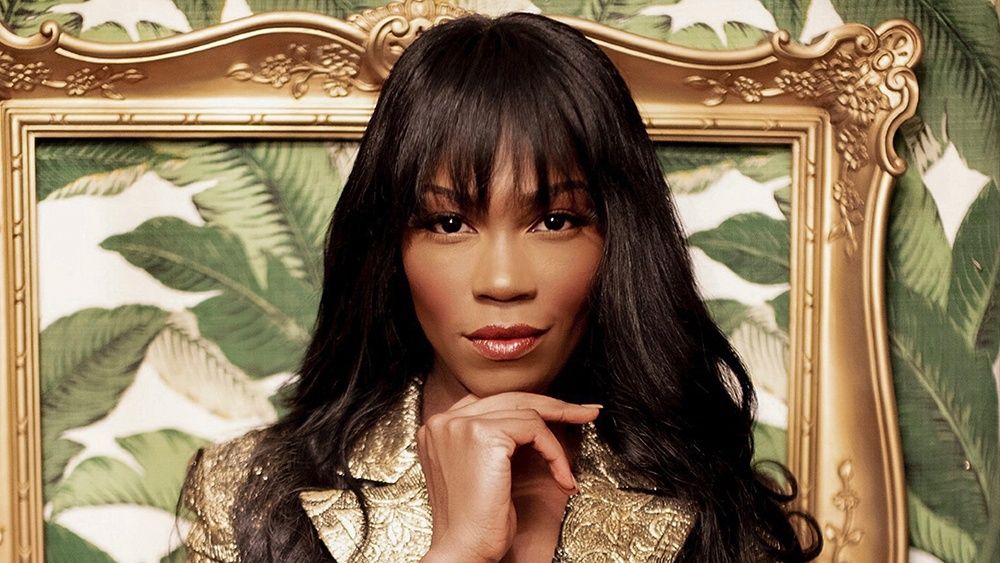 Executive And Entrepreneur Amber Grimes Named To Newly-Created Post As Senior Vice President Of Global Creative For Capitol Music GroupWILL BE INTEGRALLY INVOLVED IN THE COMPANY'S GLOBAL STREAMING STRATEGY AND LEAD THE COMPANY'S INNOVATION TEAM AND TEN3 CONTENT DEPARTMENT
Amber Grimes
 has been named to the newly-created position of 
Senior Vice President of Global Creative for Capitol Music Group (CMG)
, it was announced today by 
Chairman & CEO Steve Barnett, 
to whom Grimes will report.   In her new position, Grimes will be integrally involved in formulating and executing the company's global streaming strategy.  She will also draw upon her diverse experiences to lead the company's 
Innovation Team and Ten3 content creation department
, and will play an important role in building and expanding CMG's industry-leading roles in these areas.  Grimes will be based in Hollywood, California in the company's iconic Capitol Records Tower.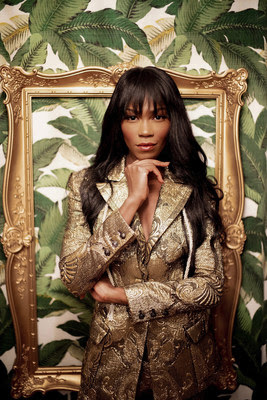 According to Barnett, "Many of us at CMG have had the pleasure to work closely with Amber in her role at Spotify, and her incredible well of innovative ideas and brilliant execution made a great impression on us and convinced me that we needed her to join the CMG team.  Her skills as an executive and an entrepreneur will be of great benefit to our artists as she leads our Innovation and content creation teams to new levels of excellence and plays a key role in our global streaming strategy.  Amber is a great addition to the CMG family, and everyone here joins me in welcoming her to the Tower."Grimes said, "Capitol is at the forefront of developing truly exciting new talent, and they do so by supporting their artists' vision and never being afraid to push boundaries.  I'm honored to be expanding my relationship to work more directly with this incredible roster of artists, as well as CMG's incredible labels and teams, and I thank Steve Barnett and Lucian Grainge for creating this unique and forward-thinking role for me.  I'm thrilled to be bringing my streaming experience, passion for artists and disruptive mindset into the Tower."Amber Grimes comes to CMG from Spotify, having arrived there in 2017 as the first creative hire in Atlanta and being named to the newly-created position of Senior Manager of Urban Independent.  In that post, Grimes was charged with bridging the gap between Spotify and the independent hip-hop community.  Grimes went on to even deeper involvement with the Universal Music Group labels when she transitioned to Spotify's Artist & Label Marketing team.  In this role, she worked in tandem with major and independent labels on a number of innovative and highly successful campaigns, including those for Paul McCartney, Quality Control, Rae Sremmurd, TDE, LVRN, Trippie Redd, Logic and Christine & The Queens.
Capitol Innovation Center Premiers, Iconic Label Asseblems Teams to Focus on the Future of Music
 Capitol Music Group (CMG), a division of Universal Music Group (UMG), has launched the Capitol Innovation Center (CIC) to bring together leading thinkers from the music and technology industries, as well as the student community, to help drive the future of innovation in music. Based in the iconic Capitol Tower and the company's state-of-the-art Studios in 
Hollywood, California
, the CIC will provide space and conduct event programming designed to foster innovative ideas, bridge the gap between content creators and the tech community, and foster the next generation of leaders in music.The CIC opens its doors on 
April 15
 with a collaborative workspace and songwriting studio where students, technologists, and content creators will work together under one roof. At the recent SXSW Music Hackathon in 
Austin TX
, winning teams were chosen to spend a week in June at Capitol Tower, gaining access to the CIC's workspace, studio, and team of mentors. Other initial participants in the CIC include 
UMG Accelerator Engagement Network
 and 
Abbey Road Red Incubator
.The CIC will host a series of events, including Speaker Workshops and Hackathons. CIC's first Speaker Workshop: 
The Future She Built
, a conversation on inclusion and change, will be held on 
April 18
 in partnership with 
Select Management Group
. Confirmed speakers include COO of CMG Michelle Jubelirer, Founder/Director of the Annenberg Inclusion Initiative 
Stacy Smith
, President of SAG-AFTRA 
Gabrielle Carteris
, and President & COO of the LA Sparks Christine Simmons.The first CIC Hackathon, set for 
June 2
 and 3, will bring together software developers, acclaimed producers, songwriters, and influencers in a challenge to incubate new waves of music-related products, services, and content. For the duration of the Hackathon, participants will have access to the state-of-the-art Capitol Recording Studios, as well as a catalog of UMG audio streaming tracks delivered by partners 
7digital
 (B2B digital music and radio services company) and 
Cloudinary
 (cloud-based media management for developers and brand managers).Winning developer teams will be eligible for an 8-month innovation license to draw from this catalog, while winning content teams will have their finished pieces heard by representatives of Capitol's A&R team
.
The Hackathon will be held in collaboration with 
Travis Laurendine
, the producer behind 
North America's
 top music festival and conference hackathons including SXSW, Outside Lands, and Canadian Music Festival.On 
June 9
, CIC will host A 
Women's Immersive Recording Arts Summit
, an all-day series of keynote speakers and production workshops held in partnership with Women's Audio Mission (
WAM
). Confirmed speakers for the event include COO of CMG Michelle Jubelirer, recording and mixing engineer 
Marcella Araica
, VP/Studio Manager of Capitol Studios Paula Salvatore, Founder & Executive Director of WAM 
Terri Winston
, and music producer, songwriter and entrepreneur TRAKGIRL.Of the upcoming CIC launch, CMG Chairman & CEO 
Steve Barnett
: "With its diverse offerings of original programming and communal workspace, we believe that the Capitol Innovation Center has the potential to further transform our Tower into a destination where brilliant minds can come together to share ideas, knowledge, and creativity across social and generational barriers, as well as pioneer breakthroughs that will drive the music industry into the future." 
Radio Facts: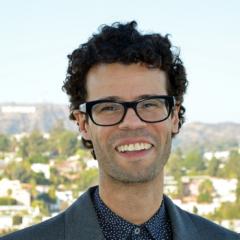 Capitol
Music Group
(CMG) announced the appointment of Geoff Harris as
Chief Financial Officer
. Reporting to
CMG
Chairman & CEO Steve Barnett and
Universal
Music Group
Executive Vice President and CFO, Boyd Muir, Mr. Harris will serve as a senior member of the company's management team and oversee all
financial
strategy and functions for the Group and each of its divisions. Mr. Harris will be relocating from London, England, and will be based in Hollywood, California in the company's iconic
Capitol
Tower.According to Barnett, "Geoff brings to
CMG
a wealth of experience in the
financial
sector of our business, as well as the skill-set of an artist manager and a real passion for music. Having held a
CFO
position at the UK company for 12 years and highly respected within
Universal
and throughout the industry, Geoff is eminently qualified to be our
CFO
. On behalf of everyone at CMG, I welcome him to the company, and extend our best wishes and appreciation to his family for making the move to Hollywood."Muir commented, "Geoff is that rare
financial
professional who is at ease within the creative environment, and who throughout his tenure at our UK company has demonstrated time and time again that he can walk that fine line between creativity and commercialism."Mr. Harris said, "Having been with
Universal
Music for many years, the opportunity to join Steve and his team in shaping CMG's future is one that excites me, both professionally and personally. I thank Steve and Boyd for welcoming me to the U.S. and I'm thrilled to get started."Prior to this appointment, Mr. Harris served for the past three years as Chief Financial Officer, UK Labels, for
Universal
Music in London, overseeing the
financial
affairs of the Polydor, Island, Virgin EMI, Fiction,
Capitol
and Decca labels. Previously, he served for 12 years as Senior Vice President, Financial & Commercial Affairs for Polydor Records, and was instrumental in helping the label achieve an unbroken streak as the #1 Market Share Label throughout the years of his tenure there. The company's diverse array of domestically signed artists during Harris's 12 years at the company included Ellie Goulding, Lana Del Rey, Snow Patrol, Take That, James Blake, La Roux, Scissor Sisters, Duffy and Yeah Yeah Yeahs.Mr. Harris's interests in the music business began while he was a student at Manchester University in the late 1980s and early 1990s, covering music for the school's Mancunion newspaper. During his university years, Harris also worked at Factory Records – home of Joy Division, New Order and Happy Mondays – in various public relations and promotion roles, as well as DJing at renowned Manchester nightclub, The Hacienda.Upon graduation from Manchester University with a degree in Mathematics & Computer Science, Harris spent three years as a Chartered Accountant at Baker Tilly in Manchester and London, the highly regarded full-service accounting and advisory firm. He worked as a Finance Manager at Disney Character Voices International (part of Buena Vista International) from 1996 through 1998.