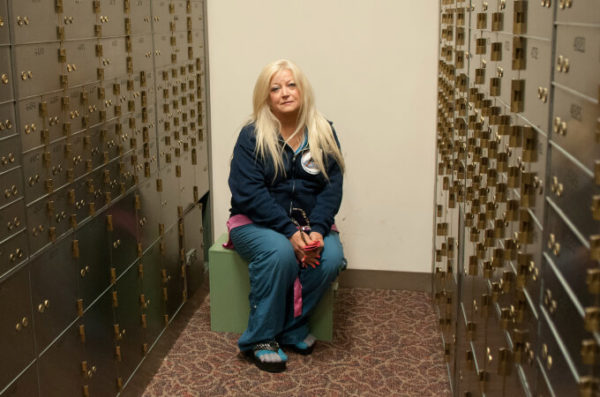 Jacque Hollander, who worked closely with James Brown as a songwriter and co-founder of his children's charity has been saying for a while that she has unheard James Brown material locked away in a vault in the suburbs of Chicago.
Hollander, who once accused James Brown of raping her, is ready to break her silence. Apparently, 30 years ago James Brown, the Godfather of Soul, entrusted Hollander with a massive amount of material. "Fight for the truth," he told her. Hollander has carefully kept it locked away from everyone including his family. Allegedly Hollander has been an problem for Jame's family members as she has been the keeper of quite a bit of his memorabilia, including elaborate costumes, photographs and even the aforementioned unheard songs.
She is ready now to unlock the memorabilia, souvenirs, stage outfits, recordings, masters, written material and hidden secrets.
Jacque Hollander is scheduled to talk to reporters about betrayal, tribulations survived, and the upcoming auction of her entire James Brown collection. She will be answering questions on July 7-8, from a recording studio in Chicago where she will be preserving the NEVER-BEFORE-HEARD James Brown masters and recordings.
"It's time to return James Brown, the greatest music legend in the world, to his fans and the people who love him," Hollander says.