Digital and Radio Facts: Radio Facts: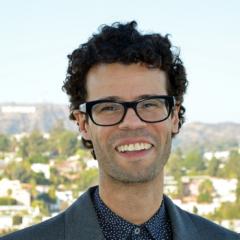 Capitol Music Group (CMG) announced the appointment of Geoff Harris as Chief Financial Officer. Reporting to CMG Chairman & CEO Steve Barnett and Universal Music Group Executive Vice President and CFO, Boyd Muir, Mr. Harris will serve as a senior member of the company's management team and oversee all financial strategy and functions for the Group and each of its divisions. Mr. Harris will be relocating from London, England, and will be based in Hollywood, California in the company's iconic Capitol Tower.
According to Barnett, "Geoff brings to CMG a wealth of experience in the financial sector of our business, as well as the skill-set of an artist manager and a real passion for music. Having held a CFO position at the UK company for 12 years and highly respected within Universal and throughout the industry, Geoff is eminently qualified to be our CFO. On behalf of everyone at CMG, I welcome him to the company, and extend our best wishes and appreciation to his family for making the move to Hollywood."
Muir commented, "Geoff is that rare financial professional who is at ease within the creative environment, and who throughout his tenure at our UK company has demonstrated time and time again that he can walk that fine line between creativity and commercialism."
Mr. Harris said, "Having been with Universal Music for many years, the opportunity to join Steve and his team in shaping CMG's future is one that excites me, both professionally and personally. I thank Steve and Boyd for welcoming me to the U.S. and I'm thrilled to get started."
Prior to this appointment, Mr. Harris served for the past three years as Chief Financial Officer, UK Labels, for Universal Music in London, overseeing the financial affairs of the Polydor, Island, Virgin EMI, Fiction, Capitol and Decca labels. Previously, he served for 12 years as Senior Vice President, Financial & Commercial Affairs for Polydor Records, and was instrumental in helping the label achieve an unbroken streak as the #1 Market Share Label throughout the years of his tenure there. The company's diverse array of domestically signed artists during Harris's 12 years at the company included Ellie Goulding, Lana Del Rey, Snow Patrol, Take That, James Blake, La Roux, Scissor Sisters, Duffy and Yeah Yeah Yeahs.
Mr. Harris's interests in the music business began while he was a student at Manchester University in the late 1980s and early 1990s, covering music for the school's Mancunion newspaper. During his university years, Harris also worked at Factory Records – home of Joy Division, New Order and Happy Mondays – in various public relations and promotion roles, as well as DJing at renowned Manchester nightclub, The Hacienda.
Upon graduation from Manchester University with a degree in Mathematics & Computer Science, Harris spent three years as a Chartered Accountant at Baker Tilly in Manchester and London, the highly regarded full-service accounting and advisory firm. He worked as a Finance Manager at Disney Character Voices International (part of Buena Vista International) from 1996 through 1998.