Radio Facts: Radio Facts: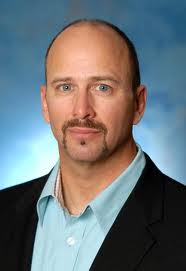 Ron Spaulding has been appointed Senior Vice President of Sales for Capitol Music Group, it was announced today by Greg Thompson, Executive Vice President of the company. In his new position, Spaulding will implement and execute the Group's sales and retail marketing strategies, incorporating those plans into the efforts of Universal Music Group Distribution (UMGD) and managing Capitol's vital interaction with that company. He will oversee Capitol Music Group's field marketing staff in the design and planning of strategic retail campaigns. Spaulding has relocated to Hollywood, CA and is based in the company's iconic Capitol Tower.
Prior to his appointment at Capitol Music Group, Spaulding was the highly regarded President of Fontana, UMGD's independent distribution arm, a position he held for three years. His tenure at Fontana came to a close last year with the company's final integration into INgrooves after its purchase of Fontana earlier last year. Spaulding joined Fontana as Executive Vice President & General Manager in 2007.
According to Greg Thompson, "Ron's many years of experience in sales, distribution and label operations make him the perfect person to lead Capitol Music Group's commercial strategy in the years ahead. His passion for music and relentless energy demonstrate why he will be an invaluable member of our team as we invigorate the company with new leadership and a clear vision for success. I'm thrilled to have Ron by my side and congratulate him on this appointment."
Spaulding commented, "I am honored to have the privilege to work with Steve Barnett and Greg Thompson as we reenergize Capitol Music Group and restore luster to Capitol, Virgin and the other great labels within the company. Capitol's legacy includes some of the all-time most impactful moments in music, and with this incredible new team in place, we'll be working with our artists to create even more history in the years ahead."
Before joining Fontana, Spaulding served as Executive Vice President/General Manager of Asylum and EastWest Records, overseeing the day-to-day operations of both labels. He also served as the Senior Vice President of Sales at WEA, Warner Music Group's distribution arm. His background also includes serving as Senior Vice President of Sales at Elektra Entertainment Group and in a number of senior positions at Priority Records.