WTLC-FM 106.7 Honored with Prestigious NAB Leadership Foundation 2022 Service to Community Award
Radio One's WTLC-FM station today announced that it has won the prestigious Service to Community Award for Radio- Large/Major Market from the National Association of Broadcasters Leadership Foundation (NABLF). The award was announced during the 2022 Celebration of Service to America Awards gala, held June 7 in Washington, D.C.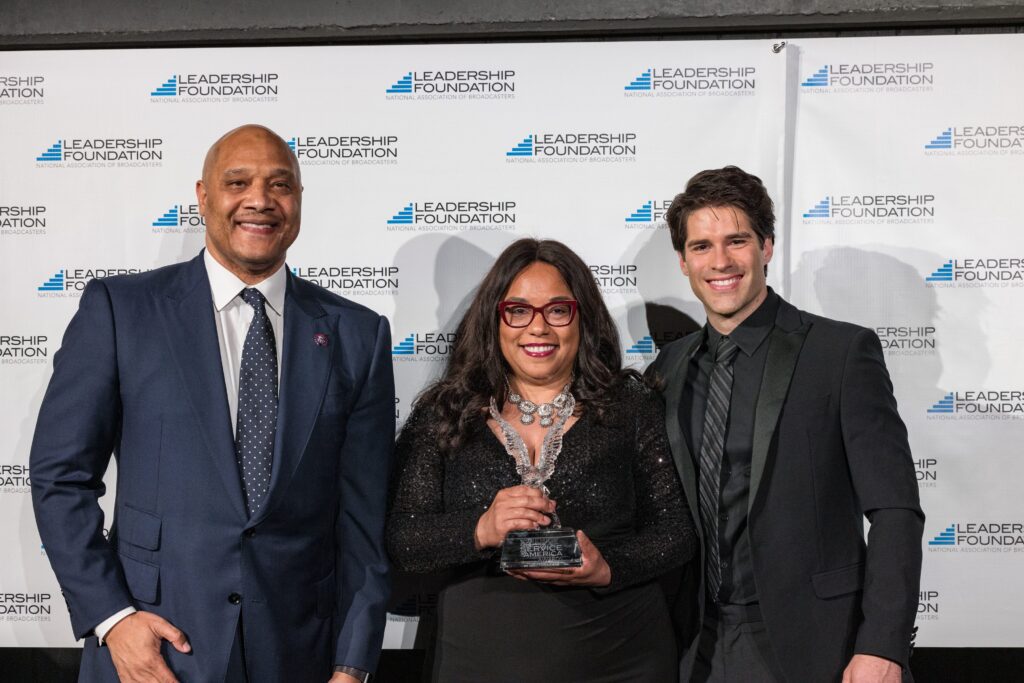 WTLC was recognized for its Feeding Families 365+ Days Initiative. In 2021, WTLC partnered with the Urban League to provide over 728,000 meals to over 30,000 local families in addition to raising $130k in donations and airtime for residents of the Greater Indianapolis community.
"Every day, America's local broadcasters devote their airwaves, resources and manpower to serve the needs of their audiences and provide critical support to our communities," said NABLF President Michelle Duke. "These award winners embody the best of broadcasting's public service and shine a light on how radio and television stations are changing lives for the better. We congratulate WTLC and stations everywhere that are working to improve their local communities."
"I am extremely proud of WTLC winning the 2022 Service to Community America Award for Radio Large/Major Market which is one of the highest awards given by the National Association of Broadcasters Leadership Foundation. There are over 10,000 radio and television stations in this country so this a tremendous honor," stated Deon Levingston, Radio One Regional Vice President. "The station's goal is to always giveback and fill in where we can to ensure that our community is fed, healthy and employed."
Earlier this year, WTLC also won a Crystal Award during the National Associations of Broadcasters conference in Las Vegas for its outstanding community service, initiatives, and programs throughout 2021. WTLC becomes one of a handful of stations to win both awards during the same year.
Produced by the NAB Leadership Foundation, the Celebration of Service to America Awards is held annually to highlight and honor the exceptional community service exhibited by local radio and television stations across the U.S. This year's ceremony honored renowned chef and humanitarian José Andrés and award-winning entertainer, author and entrepreneur Patti LaBelle with Service to America Leadership Awards, NABLF's highest individual honor. Former NAB President and CEO Gordon Smith received the Service to America Samaritan Award and GEICO was honored with the Corporate Leadership Award.
A special one-hour production of the awards ceremony will be broadcast nationally on television stations across the country July 9 – August 13. Photos from the gala are available at https://servicetoamericaawards.org/2022photos/.