[caption id="attachment_235301" align="alignnone" width="5616"]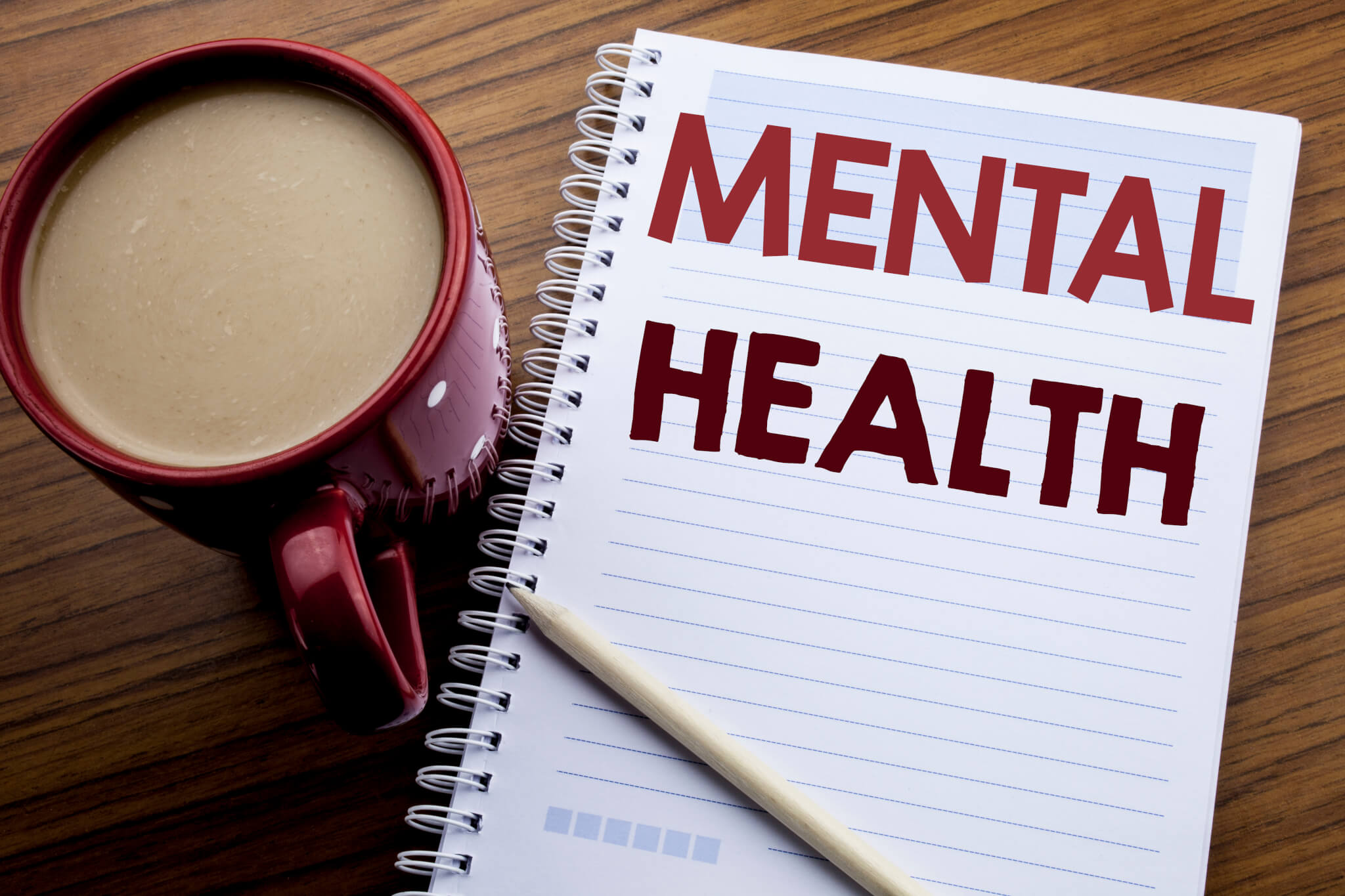 Hand writing text caption inspiration showing Mental Health. Business concept for Anxiety Illness Disorder written on note paper notepad on the wooden background with coffee and pen.[/caption]
The National Basketball Association (NBA) has unveiled a multitude of mental health guidelines to promote the mental wellness of its players.
While it is not the first time the NBA has tackled mental health head on, it surely is by far and large, its most sweeping plan,  
According to Sam Amick of
The Athletic
, the NBA is implementing more mental health initiatives for its upcoming 2019-2020 season. A memo obtained by
The Athletic
outlines these initiatives and guidelines. The following is from
The Athletic
: 
Retain and make available to players on a voluntary basis one to two mental health professionals who are licensed in their field and locality, and with experience in assessing and treating clinical mental health issues.

Identify a licensed psychiatrist (M.D. or D.O.) to be available to assist in managing player mental health issues.

Enact a written action plan for mental health emergencies.

Put in place procedures for communicating to players and team staff the team's practices with respect to privacy and confidentiality.

 Attend a Sept. 12 'health and wellness meeting' in Chicago where these matters will be discussed and analyzed even further.
The new initiatives are the latest progression in the years-long fight to make mental wellness a priority for NBA players. The push started in 2015 when a psychologist was made available to speak to teams and staff. In 2017, a mental health foundation began advising them on issues. Just last year the NBA released its first set of mental health guidelines. 
Previously, the NBA has launched its
NBA Cares
  program to promote the mental health of youth, fans, and communities as a whole.  Within NBA Cares, the
Mind Health
initiative raises awareness of mental health struggles and provides some strategies, resources, and education in dealing with mental health. 
A multitude of NBA players have helped make champion mental health including, but not limited to, Kevin Love, Keyan Dooling, Royce White, and DeMar DeRozen who have spoken very publicly regarding their mental health issues. Their brazen statements about their mental health has helped make these very needed guidelines league-wide so no team has the option to lag behind. Because of them, mental health may finally be treated on par with mental physical health. 
Although the NBA needed prodding from some of its most formidable players, its mental health initiatives speaks volumes in how we as a society have progressed in the way we treat mental health. It is estimated that about
25%
, or one in four people in the world will be affected by "mental or neurological disorders at some point in their lives." 
Seeing these seemingly larger-than-life athletes being affected by the same issues as average citizens serves as an inspiration. It makes the issue less stigmatized and often leads, as in this case, to initiatives being passed. The myth of mental health being nonexistent or reserved for a special few has been unraveling and having courageous players willing to come out and speak about it is expediting that process.  
If not for the courage of the slate of players highlighted above, mental health would remain not a priority.
Kevin Love
and
Keyan Dooling
wrote personal essays on their own mental health in The Player's Tribune
while
DeMar DeRozan
discussed his battle with depression with Doug Smith of
The Toronto Star
.  
The memo comes after Commissioner Adam Silver iterated his concern for the players at the
MIT Sloan Sports Analytics Conference
in Boston in February when he said
"[w]hen I meet with [NBA players who have expressed concern for their mental health], what strikes me is that they're truly unhappy.
" Silver continued, "
A lot of these young men are generally unhappy.
"
All players on all 30 teams will surely benefit from this latest move. While many of them may not be ready to be as outspoken as some of their colleagues, they could very well be going through the same mental health struggles. For younger men and aspiring athletes, the move shows that however steely-faced you may see your favorite player act, he's not invincible, and neither are you. Mental health is being addressed more openly and honestly than ever before. The NBA with a severe push from its players, is establishing itself as the forerunner sports league addressing mental health for its players and beyond. 
[caption id="attachment_235005" align="alignnone" width="1024"]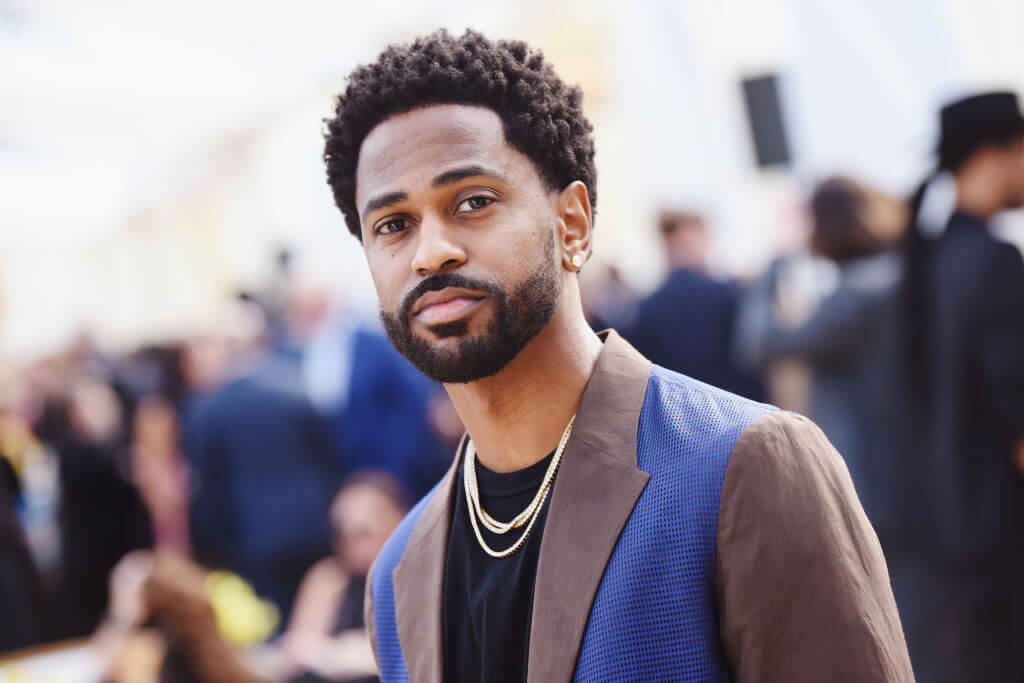 (Photo by Vivien Killilea/Getty Images for Roc Nation )[/caption]
BIG SEAN & THE SEAN ANDERSON FOUNDATION ANNOUNCE 2ND ANNUAL D.O.N. WEEKEND PRESENTED BY ALLY TO CELEBRATE THE DETROIT COMMUNITY
SATURDAY AUGUST 17 - SUNDAY AUGUST 18 Big Sean to Host Mental Health Awareness Discussion with Special Guests Dr. Michael Eric Dyson & Dr. Jessica Clemons Other Activities Include The Unveiling of the Sean Anderson Foundation Production Studio, Detroit Block Party & Bowling Party (August 8, 2019 – Detroit, MI) Multi-platinum artist and philanthropist Big Sean is excited to announce the 2nd Annual Detroit's On Now (D.O.N.) Weekend presented by the Sean Anderson Foundation and Ally taking place Saturday August 17 - Sunday August 18. The Sean Anderson Foundation's "Detroit Block Party" and City Council President Pro Tem Mary Sheffield's "Occupy the Corner-Detroit" are partnering with the Boys and Girls Clubs of Southeastern Michigan (BGCSM) to bring a free jam-packed event for all ages. The special weekend celebrates the Detroit families, entrepreneurs, teachers and long-standing institutions that are the backbone of the city. Saturday will feature a special unveiling of the Sean Anderson Foundation Production Studio in the Dauch Campus Boys and Girls Club. Block Party and Occupy the Corner activities will include Live DJ| Free Food | Live Performances | Free Haircuts and Braiding | Neighborhood Hero Awards | Health Screenings | Workforce One Jobs Bus | Felony Expungement | Apprenticeship Opportunities | Carnival Rides | Gaming Stations. On Sunday, Big Sean will be hosting an insightful Mental Health Awareness Discussion with Dr. Jessica Clemons, Dr. Michael Eric Dyson moderated by Shawn H. Wilson, President and CEO of the Boys & Girls Clubs of Southeastern Michigan. The discussion will explore the narrative and stigma around mental health in the Black Community. A Bowling Party will close out the D.O.N. Weekend on Sunday evening. "Last year's D.O.N. Weekend was a huge success, and I'm excited to bring it back for the second year in a row. I have so much love for Detroit and can't wait to celebrate it with all of the people who make the city great," says Big Sean. The events are made possible by presenting sponsor Ally; Puma; Detroit Pistons; Quicken Loans; Fratarcangeli Wealth Management; Essentia Water and D'USSE. "This weekend is a great opportunity to join with our friends at the Sean Anderson Foundation and Boys and Girls Club to expand on the work we are doing with SAF on Moguls in the Making and BGCSM on Code to Success," said Andrea Brimmer, chief marketing and public relations officer, Ally. "Ally is focused on aiding economic mobility through programs that provide all individuals greater access to services, education and resources they can use to help improve their economic circumstances and enrich their lives. D.O.N. Weekend demonstrates our commitment to Detroit and to helping the city's youth gain skills that prepare them to increase their economic mobility in the future." "Boys & Girls Clubs of Southeastern Michigan is committed to providing youth with a world class experience, and that's exactly what the new Sean Anderson Foundation Content & production studio will provide," said Shawn H. Wilson, President and CEO of the Boys & Girls Clubs of Southeastern Michigan. "Sean's passion for helping Detroit youth launch careers in the entertainment industry makes this a perfect fit for our focus on economic mobility for our members." All events, Saturday and Sunday, are free and open to the public. Sunday's events require registering on Eventbrite. D.O.N. Weekend 2019 Schedule Saturday, August 17 Ribbon Cutting for Phase 1of Reimagined Dauch Boys and Girls Club Unveiling of the "Sean Anderson Foundation Production Studio" (11:00 a.m. -Press Only) Detroit Block Party and Occupy the Corner (12:00 p.m.-6:00 p.m.) Location: Dick & Sandy Dauch Boys and Girls Club 16500 Tireman Avenue, Detroit, MI 48228 Sunday, August 18 Mental Health Awareness Discussion (2:00 p.m.- 4:30 p.m.) Join in the discussion with Dr. Michael Eric Dyson, Dr. Jessica Clemons, and Big Sean. Location: Dick & Sandy Dauch Boys and Girls Club 16500 Tireman Avenue, Detroit, MI 48228 D.O.N. Bowling Party (6:00-9:00pm) Close out the weekend with Big Sean at the historic Garden Bowl. Location: Garden Bowl 4120 Woodward Avenue, Detroit, MI 48201 For more info head to: https://www.donweekend.org/