Home
Tags
Community outreach
Tag: community outreach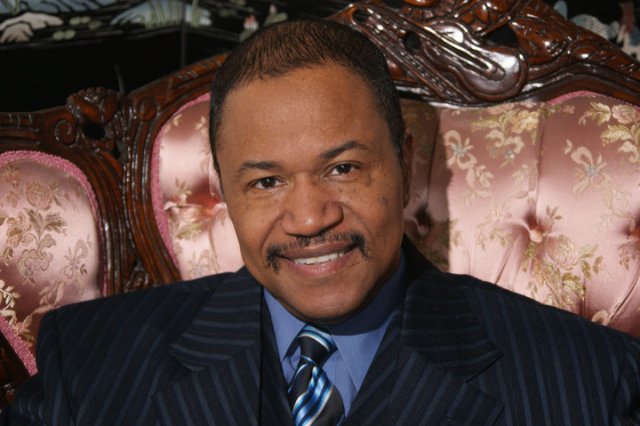 WIGO Radio 1570
AM
serving the
Atlanta Georgia
radio market has been selected as the 2017
Stellar Award
recipient of the Major Market Radio Station of The Year. The announcement was made during the Annual 2017 Stellar Awards Show in Las Vegas Nevada, Saturday, March 25, 2017. The honor was achieved despite tough competition from over two dozen or more stations in cities including Atlanta, New York, Dallas, Chicago, Houston, Orlando and Los Angeles. The
Stellar Award
for Major Market Station is based on the station's program quality, listener support, community outreach and advertising
services
. The WIGO 1570
AM
, "Atlanta's incredible radio", format is a mixture of Gospel music, Ministries, Talk, News and Sports, Blues and R & B music. "I was astounded when they called my name", said Larry Young, WIGO General Manager. "It was amazing". Nominees are chosen by the Stellar Gospel Music Academy during first round balloting. The final four nominees in the category are chosen by the public. "I want to thank our listeners,"Young said. "They voted us in and this win is a really big deal for us". This is the second year WIGO has been nominated for a
Stellar Award
. The station was nominated last year in the Major Market category but lost to Praise 104.1 in Washington D.C.
Radio Facts: [caption id="attachment_153843" align="alignleft" width="456"]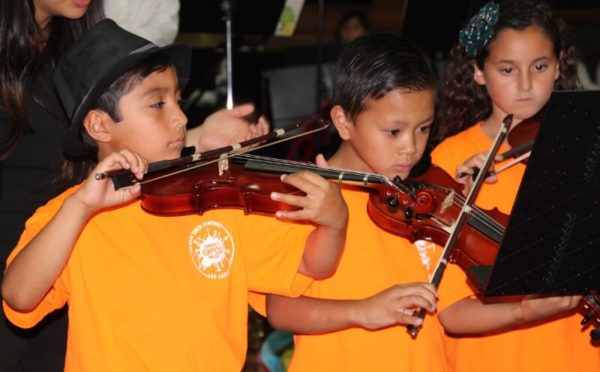 NAMM Foundation Grants (PRNewsFoto/NAMM Foundation)[/caption] In 2015, the NAMM Foundation will invest $600,000 in grant funding into 17 global music
making
programs. This year's list of grant recipients includes community, national and industry-based organizations that provide access to quality music education and increase interest and
participation
in
making
music across the lifespan. The NAMM Foundation's annual grant program represents one part of the Foundation's annual multimillion-dollar reinvestment into scientific research, advocacy, philanthropic giving, and public service programs related to
making
music. Since 1994, the NAMM Foundation has allocated $15 million in grant-
making
support to domestic and international music-
making
programs. These grants are funded in part by donations from the National Association of Music Merchants (NAMM) and its 9,900 member companies worldwide. "These organizations are community leaders, both geographic or within their instrument category, that share the power of music
making
directly with people of all ages," said Mary Luehrsen, executive director of the NAMM Foundation. "We are honored to support their important work and together
create
a more musical world." The following programs received grant approval during the recent NAMM Board of Directors' meeting: Australian Music Association The Australian Music Association is the trade body for the music products industry, representing wholesalers, manufacturers, retailers and associated services for musical instruments, pro audio, print music, lighting and computer music products. NAMM Foundation funding supports the launch of a RMM School to Community program through the creation of a Young Warriors contemporary music program for students both in and out of school. The program builds on AMA's success with Musical Futures, integrates Little Kids Rock's modern band model and offers AMA retail members a training program to engage students in rock bands. Coalition for Music Education in
Canada
The Coalition for Music Education in Canada's
mission
is to raise the awareness and understanding of the role that music education plays in Canadian culture, and to promote the benefits that music education brings to young people. NAMM Foundation funding supports the expansion of its Music Monday program, a public awareness initiative that engages thousands of music makers and the media in the opportunity to celebrate music making's vital role in school and in life. The program to date has engaged national media, politicians and artists in promoting the importance of music education for all children in
Canada
. Dallas Wind Symphony The Dallas Wind Symphony is the leading
professional
civic wind band in the
United States
. Dallas Wind Symphony uses concerts as a recruitment tool to encourage sixth-grade band
participation
. NAMM Foundation funding will support the Dallas Winds Summer Band Camp. The Camp provides at-risk and underserved students from the Dallas Independent School District the chance to attend a unique summer band camp presented by the
professional
musicians of this world-class wind ensemble. These students would otherwise never have this opportunity and supports their success in the district's music education offerings. Guitars in the Classroom Guitars in the Classroom (GITC) trains and equips classroom teachers to integrate singing and playing guitar into children's daily school experiences. By providing instruction, access to instruments, resource materials, and program supervision, GITC empowers educators to transform classrooms into musical environments that bring out the best in all students by engaging them in studies across the curriculum. NAMM Foundation funding supports a pilot, guitar and ukulele-based music integration program in San Diego schools that expands teacher proficiency in both music teaching and integration with reading and math. Guitars and Accessories Marketing Association The Guitar and Accessories Marketing Association (GAMA) is a trade association comprising guitar products manufacturers and distributors. NAMM Foundation funding supports the expansion of Teacher Guitar Workshop (TGW), a
professional
development
program to provide music educators with the basic skills and tools necessary to introduce and teach group guitar instruction in schools. Additionally GAMA will collaborate with Manitoba Classroom Guitar Association to
create
the Canadian Classroom Guitar Association that will support classroom guitar teachers across
Canada
. Over the years, GAMA's Teaching Guitar Workshops has been the cornerstone of classroom guitar programs in our public schools today. Institute for Music and Neurologic Function Through the scientific exploration of music and the brain, The Institute for Music and Neurologic Function (IMNF) seeks to establish new knowledge and to develop more effective music therapy treatments to awaken, stimulate and heal through the extraordinary power of music. NAMM Foundation funding supports two projects: 1) a symposium to be held in fall 2015 in NYC with leading researchers and music therapy practitioners to share new knowledge about the application of music and healing and raise awareness of the availability and effectiveness of music and brain healing techniques; and 2) to support the Institute's ongoing weekly songwriting and music
making
program with patients, including veterans, with PTSD. John Lennon Educational Tour Bus The John Lennon Educational Tour Bus is a non-profit 501(c)(3) state-of-the-art mobile audio and HD video recording and production facility. In its 18th year, with the very newest
technology
and gear, the Bus continues to be dedicated to providing young people with tours of the studios and
participation
in free songwriting and multimedia production workshops. With the assistance of three on-board engineers, students learn how to write, perform, record, and produce original songs, produce and shoot music videos and documentaries and complete a broadcast quality music video – all in one day! NAMM Foundation funding supports the John Lennon Education Tour Bus for six two-day community residencies at public schools around the US that are part of the NAMM Foundation's Best Communities for Music Education program. Following a successful pilot last year, districts will apply for the residency that brings this state-of-the-art mobile recording studio to schools and districts for music and video recording
technology
training and song/video creation. Students will
create
original songs and music videos as part of the residency that will also offer tours and hands-on experienced for entire music education departments and the school. The residency will also feature a town-hall style SupportMusic Community Forum that will be webcast nationally and feature school and community leaders sharing their commitment to and support for music education in their community. Little Kids Rock Little Kids Rock's
mission
is to restore and revitalize music education in U.S. public schools. It provides free musical instruments and music instruction to underserved schools across the country. NAMM Foundation funding supports the expansion of its Modern Band program to 4,000 students in 40 schools across the School District of Philadelphia (SDP). The Mr. Holland's Opus Foundation Mr. Holland's Opus Foundation is a non-profit organization dedicated to promoting music through donations of musical instruments to young musicians. NAMM Foundation funding supports the Michael Kamen Grant, which is their sole program addressing music program needs at Title 1 schools. Music For All Music For All/UK is the charity attached to the UK musical instrument industry. The organization's
mission
is "Making More Musicians!" NAMM Foundation funding supports the expansion of the successful Learn to Play annual event bringing free music lessons to the public encouraging them to pick up music
making
as a lifelong practice. UK's music industry network including music retail stores and teaching studios is engaged in this annual promotional music
making
effort. National Piano Foundation PianoNet is the official site for the National Piano Foundation, a comprehensive guide to pianos, including the history, manufacturing, related noted artists, important publications, and more. NAMM Foundation funding will continue to support its partnership with the Music Teachers National Association and promote the RMM Teacher Scholarship Program to help the independent piano teacher. The National Piano Foundation will also develop an internship program in partnership with Ferris State University's Music Business Degree program. The program will provide opportunities for music business majors to learn from and connect with marketing and sales professionals in the piano industry. National String Project Consortium The National String Project Consortium (NSPC) is a coalition of String Project sites based at colleges and universities across the
United States
. The NSPC is dedicated to increasing the number of children playing stringed instruments, and addressing the critical shortage of string teachers in the
United States
. NAMM Foundation funding continues to support its successful teacher training and string
development
programs at four existing sites (South Dakota State University, Northern Kentucky State, Pacific University and Reinhardt College and for a new string project at Southern Mississippi University. Orchestre a' L'Ecole Orchestre A L'Ecole, a non-profit music trade association in France, aims to develop the musical abilities of young people in schools in disadvantaged areas. NAMM Foundation funding supports Orchestre à l'Ecole's regional rallies providing music
making
opportunities to children, their families and their teachers. Funding will support the
development
of 40 student orchestras. Percussion Marketing Council The Percussion Marketing Council's
mission
is to provide
professional
marketing and advertising campaigns, programs and activities that bring increased public awareness to drumming, thus increasing the number of people playing all types of drums. NAMM Foundation funding supports the expansion of the Roots of Rhythm interdisciplinary music education program and the Percussion in the Schools assembly program to serve schools throughout the
United States
. In addition, PMC is developing a new program, Drums Across America building on the success of the playdrums.com lesson lab tent that was featured at select Vans Warped Tour venues last summer and offered hands-on drumming experiences. Percussive Arts Society Percussive Arts Society (PAS) is a nonprofit, music service organization. Its
mission
is to promote percussion education, research, performance and appreciation throughout the world. NAMM Foundation funding supports the Find Your Rhythm! Community Outreach program designed to engage fourth- and fifth-grade students in active music
making
using rhythm-based instruments. The program serves low-income youth from Indianapolis city schools. PAS is also working with Indiana University/Purdue University at Indianapolis Graduate Museum Studies program at Indiana University to evaluate the Rhythm Discovery Center in order to provide a more effective presentation and focused learning center experience. San Diego Youth Symphony The San Diego Youth Symphony and Conservatory instills excellence in the musical and personal
development
of students through rigorous and inspiring musical-training experiences. NAMM Foundation funding supports the expansion of the Community Opus Project, which provides community-based music programs for at-risk youth in San Diego County, as well as community-wide efforts to reinstate music education programs. Technology Institute for Music Educators (TI:ME) The Technology Institute for Music Educators (TI:ME) is a non-profit organization whose
mission
is to assist music educators in applying
technology
to improve teaching and learning in music. NAMM Foundation funding supports the expansion of TI:ME's Technology Leadership Academy, a program for pre-service music education majors focusing attention on the emerging interest to reach non-traditional music students with technology-based music programs.
This is great.  I love it when Radio DJs think outside the box and consider the needs of others.
WPEG Power 98's
Yasmin Young
reading to Pre-K students at Merry Oaks Academy in Charlotte,
NC
as a part of the "Reading Is Power" program she has coordinated to help encourage reading! More than 10 schools have signed on to be a part of the program, which also includes a book drive! Community outreach is just as important to Yasmin as
celebrities
and the music!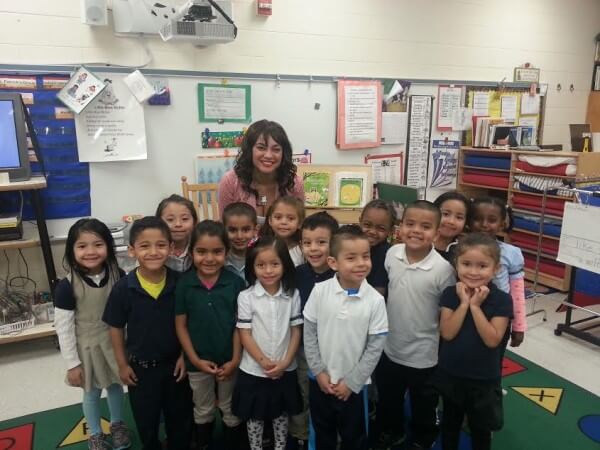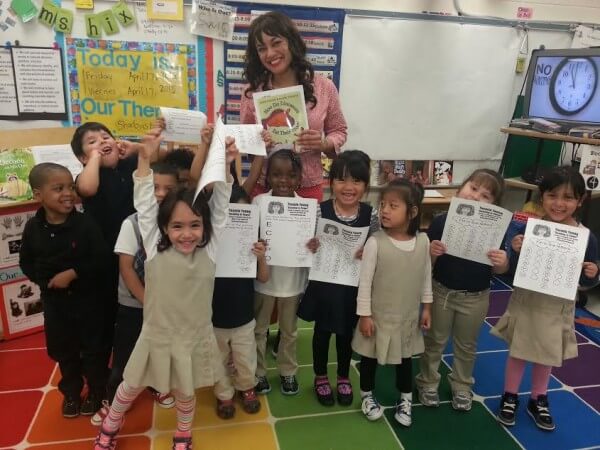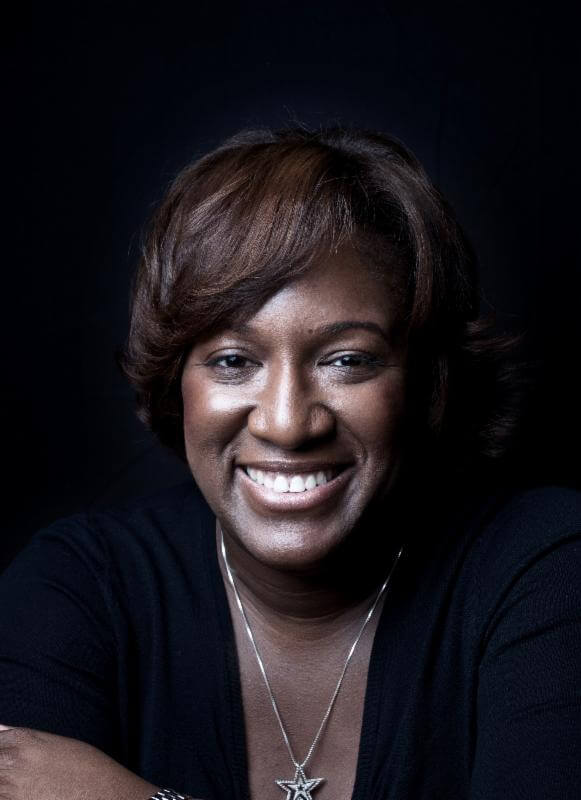 NABJ
Honors Omnicom Group's Tiffany Warren with "Patricia L. Tobin" Media Professional Award Annual Honor Recognizes Marketing and Public Relations Trailblazer WASHINGTON, D.C. (May 15, 2014) - The National Association of Black Journalists (NABJ) announces the selection of Tiffany R. Warren,
Senior Vice President
and
Chief Diversity Officer
of
Omnicom Group
as the recipient of the association's
2014
Pat Tobin Award
. "Tiffany R. Warren is a giant in the media industry. As the
Senior Vice President
&
Chief Diversity Officer
for the Omnicom Group, a global communications and marketing company, she has helped her company to remain an industry leader by embracing diversity as not just the right thing to do, but as something which gives them a distinct competitive advantage," said
NABJ
President Bob Butler. "While climbing the ladder of success, Tiffany has endeavored to break down the barriers facing others from underrepresented backgrounds. She co-founded ADCOLOR, a non-profit which supports diversity and inclusivity in the advertising, marketing, public relations, entertainment, and media industries. The group's annual ADCOLOR Awards and Industry Conference is an annual must-attend event empowering diverse professionals throughout the communications world." Named the Omnicom Group's first-ever
Chief Diversity Officer
in 2009, Warren was previously the Vice President of Multicultural Programs and Community Outreach at Arnold Worldwide, a leading advertising agency. At age 25 she became the youngest Manger of Diversity Programs at the American Association of Advertising Agencies where she worked for six years. Warren began her career as an assistant account executive at Arnold Worldwide and at Hill Holliday, another advertising agency. "It is so fitting that
NABJ
is honoring Tiffany R. Warren with this prestigious award. Much like Pat Tobin, Tiffany is a connector who brings people together. In her case she bought together ad agencies, media companies, and industry groups, which support diversity in media, and she implored them to not just discuss diversity, but to take action to actively support making the media landscape more diverse. ADCOLOR's commitment to highlighting the achievements of those already in the industry as a way of continuing a pipeline of success stands very much in line with what
NABJ
itself strives to do," said
NABJ
Associate Member Representative Dawn Roberts. "She is so very deserving of this important award." A firm believer in leadership through service Ms. Warren serves on the national board of directors for GLAAD, Together Our Resources Can Help (TORCH), The American Advertising Foundation (AAF), The Ghetto Film School (GFS), and The Brotherhood|Sister Sol. A Boston native, she is a graduate of The Winsor School and Bentley University. Named for the pioneering publicist, media entrepreneur, and co-founder of the National Black Public Relations Society, the
Pat Tobin Award
honors a public relations, advertising, marketing professional, or media owner who serves as a trailblazer in the media industry affecting the positive representation of African Americans in the media and directing change in the media industry at large. Warren will be honored along with NABJ's other honorees at NABJ's Salute to Excellence Gala on August 2, 2014, during NABJ's 39th Annual Convention and Career Fair in Boston. An advocacy group established in 1975 in Washington, D.C.,
NABJ
is the largest organization for journalists of color in the nation, and provides career development as well as educational and other support to its members worldwide. For additional information, please visit, www.nabj.org.