Digital and Radio Facts: Radio Facts: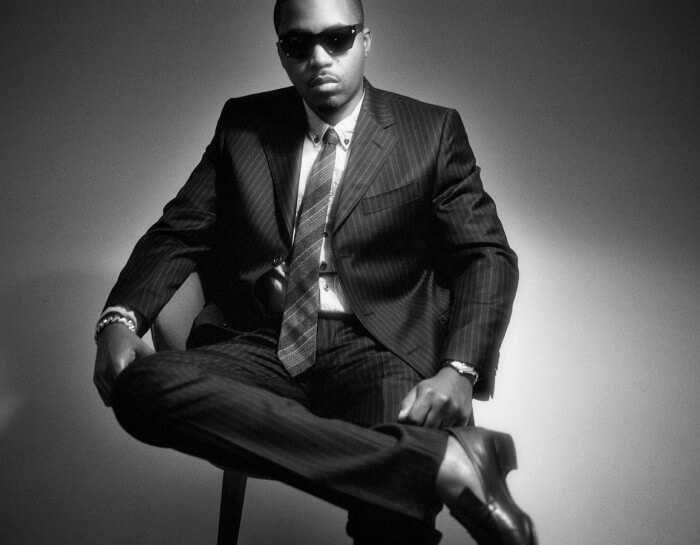 People often complain that rappers don't inspire the youth or give back the way they should to the communities that made them celebrities.  Well here is another great example of another emcee stepping up  to the plate to spark significant change.  Nas is following in the footsteps of Common and Kanye, who launched an initiative in Chicago to create 20,000 jobs for the youth, by partnering with Koru to help college students enter the job market.
Koru, a company focused on transforming the college-to-career landscape, today announced a partnership with Nas, the legendary rapper, songwriter and actor, to bring Nas' expertise in real world training and business to college graduates in the Koru program. The Nas Scholarship Fund will sponsor students who are carefully selected by the celebrated musician to receive financial aid. Koru is a highly selective program that has partnered with 13 of the country's top colleges to accept top graduates who exhibit high levels of competency, academics, potential and grit. As part of the partnership, Nas and his investment company, Queensbridge Venture Partners, also made a significant investment in Koru.
According to the Bureau of Labor Statistics, over 50 percent of recent college graduates are unemployed or underemployed. At the same time, nearly half of U.S. employers report difficulty finding qualified recent graduates. Koru is eager to obliterate that statistic and has started a company that is transforming the often-difficult college-to-career transition with an immersive, experiential learning program. Nas has committed to a role as an engaged and involved partner with Koru to help teach, guide and mentor select college graduates as they enter the workforce.
"I'm inspired to support Koru participants because I know how hard it can be to carve out your path and purpose in life. It takes conviction, hard work and the right network. The young people going through Koru are gritty, book smart and street smart. The Koru program gives them an opportunity to put those smarts to work. I can't wait to work directly with them and share what I've learned through my own life experiences, " said Nas.
Koru runs employer-embedded programs with world-class companies that are actively hiring. College students can apply for the Koru program and an opportunity to receive a Nas Scholarship at www.joinkoru.com. The program is designed to make recent college graduates workplace-ready and place them inside some of the most exciting, high-growth companies in the US. The deadline for the July program is June 9th and the deadline for the September programs in Seattle and San Francisco is June 30th.
Two of the first recipients of the Nas Scholarship Fund are Steeve Simbert, a Georgetown University class of 2015 graduate with a major in Government, and Marixa Rodriguez, an Occidental University class of 2014 graduate with a double major in History and Spanish. Nas, and the team at Koru, carefully selected these remarkable young graduations for their high level of grit, academic excellence and personal accomplishments.
"We're thrilled to work with Nas and are impressed with his commitment to Koru's mission of providing a bridge between recent graduates and world-class companies," said Kristen Hamilton, cofounder and CEO of Koru. "The level of expertise and knowledge that Nas brings to our team is exceptional and a unique opportunity for the participants in our program."