Bishop Marvin Sapp has just released his 11th studio album, titled "Close," on RCA Inspiration which features his current single "Listen." Among his many ventures, Bishop Sapp has a syndicated radio show in 30 markets and he ran a Performing Arts school for five years in Grand Rapids, MI – Grand Rapids Ellington Academy of Arts and Technology (GREAAT), a K-12 charter school, which closed in 2017. Yet, the job he considers the most important is being a father to his three children: Mikaila Sapp, Madisson Sapp, and Marvin Sapp II, all of whom are young adults. Bishop Sapp became a single father when his beloved wife, MaLinda, passed away in 2010. Bishop Sapp is our industry entrepreneur this year for the Radio Facts Power Play List. We wanted to ask him a few questions about his life and career as an entrepreneur.
How do you manage and balance so many projects?
MARVIN SAPP: Well, everything for me is about priorities.  You know, you prioritize what's most important, so, you know, first and foremost, before I'm anything, I'm a father. I made sure that I put all of my emphasis and all of my energy into ensuring and making sure that my three children were healthy emotionally, mentally and physically.  And, um, I just felt like, you know, I can have my life later, after I make sure that their lives are on course. And then after that, you know, I'm a pastor. I'm a pastor at, actually, two churches; one in Grand Rapids, Michigan, and one in a town that's about 40 miles away called, Muskegon, Michigan. Then, after that, I'm the recording artist.  And then, after that, are all my other entrepreneurial efforts. From the charter school piece to the daycare, to the full-service salon, to the events centers. I didn't go into everything else that I'm really, more or less, passionate about. I'm really trying to function in all of those gifts that I feel like God has given me.
Tell us about your radio show.
Sure. We are on in 30 markets right now. I actually tape it in my hometown, Grand Rapids, Michigan.  It's a little mixed, a cross-section of what gospel music is.  Sometimes it's traditional music, sometimes it's very Black, it just depends on my mood at that particular point in time. I try to make sure that we give people a musical message that is encouraging and uplifting. I've been told that sometimes they're listening to it on Sunday mornings, as they're preparing to go to church, so, you know, it gives them that little spiritual vitamin that they need in order to have that energy to get dressed and get it moving, you know? Sometimes they'll listen to it on Saturdays while they're cleaning around the house. It's amazing to me that, you know, so many people are enjoying it, and that it's really, really growing.  So, you know, I'm excited about it – I've been doing it less than a year now. So, the fact that we're in 30 different markets is a big thing.
I'm just trying to be all things to all men.  You know that, you know, that's what the Bible says, "You gotta be all things to all me, that you might win some."  So, I know I'm not gonna win 'em all, but I think that if I do the very best that I can to be everywhere and to make sure that the message that I'm trying to convey is crystal clear, I really think that I'm going to position myself and other people, so that the rest of their days be the best of their days.
So you were on a different path and Fred Hammond called you to join the gospel singing group Commissioned. That was almost 30 years ago. What was going through your head when Fred called?
It's funny, you know, the story is, I had just gotten off a plane from San Francisco, California. I was out there preaching and, when the phone rang, I picked up the phone at my apartment – I had a roommate at the time — and the caller said his name was Fred Hammond. I said, "You're kidding." He said, "No, I'm not, this is really Fred." And I said, "Give me your number."  And he gave me his number, and I called him back, and he told me about the opportunity, possibly, of being in a very prominent group. He didn't tell me the name of the group, but asked me, "Was I interested?" And I, honestly, at that point in time, I was so focused on traveling and being an evangelist, that music had become, like, you know, not anything that I was, more or less even remotely interested in anymore. I had already resolved that I was going to be the preacher-teacher that, you know, I wanted to be. I said, "Well, let me pray about it," 'cause every good decision ain't a God's decision. So, you know, we both prayed, and after we kept praying together about it. Fred kept calling and giving me updates. Then he finally told me it was Commissioned.
I grew up listening to Commissioned.  A lot of people don't know this, but Commissioned started in 1980, and, as a matter of fact, you might be the only person to ever be able to write this but, Commissioned started in 1980, but in 1982 they actually did their first concert and their first concert was done at my home church in Grand Rapids, Michigan. Fred Hammonds' mother knew my pastor and knew my pastor's family, 'cause they were musical. She picked up the phone and called my pastor and said, "Listen, Bishop," — she used to call him William – she said, "listen, William, Freddy's got this little group. Would you let them come to do a concert?" And my pastor, being musical, he said, "Okay, fine. No problem." So, Commissioned actually came to Grand Rapids in 1982 and they did a concert at my home church. This 15-year-old boy opened up for them, and that 15-year-old boy was me. Yeah, so it's crazy to look at how, you know, I was a 15-year-old boy, a tenth grader in high school. I sang while they were in the back getting ready and then they came out later. I followed them, I mean, the whole time.  Once they started recording and everything, in '85, you know, I became a Commissioned fan. And then, in 1990 when I received the call, you know, I tell people all the time, that I was a groupie in the group. And, you know, I just, I loved the group. I loved what they were about. It was just different growing up in the church, seeing guys, who understood, you know, that you can have swag and still be a Christian. You know, you don't have to be, a quartet-singing, crushed velvet, bow-tie-wearing, cummerbund-wearing group member. That group would wear Miami Vice clothes, with the jeans and tees, and stuff like that. That was absolutely impressive to me, and I was just thankful that Fred gave me that opportunity later on in life.
What's been the most challenging thing about being in the business of gospel? And was there ever a time you wanted to give it up and go do something else?
No. I've never wanted to give it up.  My mother asked me when I was ten-years-old, I could tell you story after story, but when I was ten-years-old, my mother made me chose, at ten, you know, she said, "Marvin, you can sing gospel, or you can sing secular, but you can't do both."  I had already been traveling and stuff in our region, and I chose, at ten-years-old, that I wanted to do gospel music. And, you know, I never turned back, never had a passion to sing anything other than what I've been singing since I was a little bitty boy.  So,…I think, you know, from the standpoint of…doing it for a living, you know, I never thought about that.
I never thought that you know, 30 years later, that I would still be around, and yet, still be relevant. Never in my wildest imagination did I think that. But, you know, I wouldn't trade my journey for anything. I appreciate the fact that "Never Would Have Made It," when it hit, I had already been in the industry for 18 years. Before I got my first hit. Somebody asked me a question, they said, "Well, how do you feel about having this crossover hit?" And I told him, I said, "Well, I'm just grateful that God gave it to me when I was old enough to handle it. 'Cause I kinda feel like, if He'd given it to me any sooner, it'd have probably gone to my head." But, you know, I was at an age where I could deal with it. So, I've, I've enjoyed my journey, and I wouldn't trade it. I mean, like, my God, a lot of gospel artists, you know, they'll never be able to do what I've done, and, you know, I've had the opportunity to do it, and I'm only 51 years old. So, millions of sales, every award, being nominated, you know —  the only award that I don't have is a Grammy. But BET, Soul Train, everything, I mean, you know, Stellar, Dove.
Yeah, you just won a Dove Award, right?
Yeah, I just won a Dove Award this year. And I got like, more like 24, 26 Stellar Awards, two BET Awards, and two Soul Train Music Awards. So, I mean, I've had a great, great, great career. So, you know, I don't…think I would change anything. As a matter of fact, I know I wouldn't.
Now you have this album out called "Close," and the single is "Listen," and I will tell you a little personal thing about me and that song. I got the album months ago. And I listened to it, and I have a 19-year-old nephew, and I was letting him listen to it. Shortly after that, a month or two later, he was murdered. But, we listened to that song and it resonated, and it meant something to him. His name was Kendrick Woods and I just wanted to share that with you, that it did it resonated with me, as well. It's kind of hard sometimes for me to listen to that song because I remember that's one of the last songs that we listened to together. Thank you for that album, and for that song.
Yeah, that's what keeps me doing what I do. It's not about the record sales, it's not about the accolades, it's not about the, you know, the awards and nominations. It's about hearing testimonies of people who tell you that what you have done has resonated and it made an impact and, you know, planted a seed. And to me, that's our assignment. That's what it's supposed to be about, especially in this gospel music industry. It's about getting a message to a really messed up age.  And, you know, I just want to say, "Thank you," because that's the fuel that keeps me doing what I do.
RCA INSPIRATION GARNERS 11 NOMINATIONS FOR THE 2018 GMA DOVE AWARDS 
Nashville, TN (August 8, 2018)
 – Today, 
RCA Inspiration
 artists received eleven nominations for the 49
th
 Annual
GMA Dove Awards
.  Releases from gospel and inspirational superstars 
Kirk Franklin,
Travis Greene, Koryn Hawthorne, Marvin Sapp, 
and 
The Walls Group
 and hip-hop icon 
Snoop Dogg
 garnered nominations in eight categories: 
Gospel Artist of the Year, New Artist of the Year, Urban Worship Album of the Year, Contemporary Gospel/Urban Album of the Year, Urban Worship Recorded Song of the Year, Contemporary Gospel/Urban Recorded Song of the Year, Traditional Gospel Recorded Song of the Year
, and 
Recorded Music Packaging of the Year
.  Additionally, RCAI artist 
Israel Houghton
 received a nomination for 
Spanish Language Album of the Year
 as a producer.  Each year the 
GMA Dove Awards
 highlight the best in Christian and Gospel music, including Pop/Contemporary, Traditional Gospel, Contemporary Gospel, and other categories.
Phil Thornton
, SVP and General Manager of RCA Inspiration says: "I've very happy for Kirk, Travis, Koryn, Marvin, Snoop, The Walls Group, and Israel! They work so hard perfecting their craft, day in and day out, and deserve this recognition. We appreciate the Doves continued support and I look forward to seeing an amazing show."The full list of RCA Inspiration's 
GMA Dove Awards
 nominations is below. The 
49th Annual GMA Dove Awards 
will be taped Tuesday, October 16
th
, 2018 in Nashville, TN, and air Sunday, October 21
st
, 2018 on TBN.
RCA Inspiration 2018 GMA Dove Award nominations:Kirk Franklin 
(Fo Yo Soul/RCA Inspiration)
GOSPEL ARTIST OF THE YEAR
Travis Greene
GOSPEL ARTIST OF THE YEAR
URBAN WORSHIP ALBUM OF THE YEAR – Crossover: Live from Music City
URBAN WORSHIP RECORDED SONG OF THE YEAR – "You Waited" 
Koryn Hawthorne
NEW ARTIST OF THE YEAR
CONTEMPORARY GOSPEL/URBAN RECORDED SONG OF THE YEAR – "Won't He Do It" (ft. Roshon Fegan)
Israel Houghton
SPANISH LANGUAGE ALBUM OF THE YEAR (as producer) – Revive (Lucía Parker) (with Co-Producer Jake Salomon)
Marvin Sapp
TRADITIONAL GOSPEL RECORDED SONG OF THE YEAR – "Close"
Snoop Dogg 
(All The Time Entertainment/RCA Inspiration)
CONTEMPORARY GOSPEL/URBAN ALBUM OF THE YEAR – Snoop Dogg Presents Bible of Love
CONTEMPORARY GOSPEL/URBAN RECORDED SONG OF THE YEAR – "You" (ft. Tye Tribbett)
The Walls Group 
(Fo Yo Soul/RCA Inspiration)
TRADITIONAL GOSPEL RECORDED SONG OF THE YEAR – "And You Don't Stop"
RECORDED MUSIC PACKAGING OF THE YEAR – The Other Side (Art director: Tim Parker, Graphic designer: David Navejas, Photographer: Blair Campbell)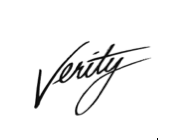 RCA Inspiration and Provident Music Group celebrate the relaunch of Verity Records, reviving the iconic label that has been a modern standard-bearer in Gospel for almost two decades! Reintroducing Verity, kicked off by the newly-launched single "Close" from Gospel icon Marvin Sapp, excitement is buzzing high among artists, the industry, and fans about the return of the beloved brand. Verity Records will be operated under Provident Music Group. 

Continuing to shine a spotlight on the timeless inspirational music that's impacted countless millions worldwide, Verity is home to a vast catalog that shaped a signature legacy in the Gospel landscape, featuring a history-making slate of releases from contemporary superstars and pioneering acts such as Marvin Sapp, Fred Hammond, Yolanda Adams, John P. Kee, Vickie Winans, Richard Smallwood, Kirk Franklin, among others from the 1990's to 2013. Highlighting this prolific trove of music, Verity is sparking ongoing inspiration for longtime fans and new generations, driving discovery and appreciation through new music, legacy performances, curated playlists, merchandise, special collections, and more!

Marvin Sapp's single "Close", gives a taste of more new music to come, from one of Gospel's biggest global leaders. Quickly becoming a new hit, "Close" makes a powerful influence on the charts, rising at radio, ranking in the Top 5 among Gospel Indicator charts of Most Added and Most Increased Plays for the song. "Close" is the lead single from Sapp's highly-anticipated upcoming 11th solo album CLOSE, to be released on September 29th.

Terry Hemmings (Provident Music Group CEO) says: "We are pleased to relaunch Verity, a brand that has been an integral part of forging the sounds of Gospel Music today. The Verity Label represents a rich history of cherished albums encompassing contemporary and classic hits that can be enjoyed time and again. Uplifting entertainment is more important now than ever, inspiring all of us-no matter what path we may be on. We look forward to sharing this new chapter of Verity with all of you!"

Phil Thornton (Verity and RCA Inspiration SVP & General Manager) says: "There is so much incredible music to experience, and amazing new Gospel and inspirational music to come from Verity. Every record has a story to tell. Whether you're introduced to 'Close' for the first time or re-discovering past works, these records weave distinctive tales serving as a continual source of hope and love, to discover strength and hold faith through tough times, celebrate joyful times, and be a constant companion for all the complexities of our daily lives."
THE 2017 BMI TRAILBLAZERS OF GOSPEL MUSIC HONORS CELEBRATES GOSPEL GREATS KIM BURRELL AND MARVIN SAPP IN ATLANTA ON JANUARY 14TH Gospel Music Legend and Former BMI Trailblazer Award Recipient Yolanda Adams to Co-Host with Gospel Singer-Songwriter VaShawn Mitchell
NEW YORK, November 28, 2016 – Broadcast Music, Inc.(BMI) will honor
gospel music
superstars Kim Burrell and Marvin Sapp at the 18th annual BMI Trailblazers of Gospel Music Honors at the Rialto Center HE 2017 BMI TRAILBLAZERS OF GOSPEL MUSIC HONORS CELEBRATES GOSPEL GREATS for the Arts in Atlanta, GA on January 14, 2017. This inspirational event will pay tribute to the very best of the
gospel music
community with former Trailblazers award recipient Yolanda Adams returning to the stage as host alongside gospel singer-songwriter VaShawn Mitchell.
The invitation-only event, which is part industry celebration and part awe-inspiring worship service, will be attended by gospel music's premier songwriters, brightest stars, and leading industry executives. In addition to honoring Kim Burrell and Marvin Sapp, BMI will also announce the "Most Performed Gospel Song of the Year" during this uplifting evening of music and praise. "BMI is thrilled to be back in Atlanta celebrating the brightest talent in
gospel music
today," said BMI Vice President, Writer/Publisher Relations in Atlanta, Catherine Brewton. "Kim Burrell and Marvin Sapp are paving the way for future generations of gospel songwriters by effortlessly crossing genres and exposing inspirational music to a wider audience. Both epitomize what it truly means to be a Trailblazer of
gospel music
and are positive role models in faith, charity and beyond."
Kim Burrell is revered by her peers in the music industry from both the spiritual and secular world. For over 30 years, the Houston native has been affectionately known as the "singer's singer," because of her distinctive voice which she attributes as a natural gift from the grace of God. Burrell continues to exercise her talents as a musician, songwriter, author, TV & Radio personality, producer, evangelist, and pastor throughout all of her endeavors. She has received many accolades including NAACP, Dove and Stellar Awards and multiple Grammy-nominations and has performed at many notable venues such as Carnegie Hall, Lincoln Jazz Center, Radio City Music Hall, Kennedy Center, The Experience at Lagos, and COZA (Nigeria) to name a few. Burrell has recorded seven solo albums and has been featured on several gospel albums with the likes of Andre Crouch, Marvin Winans, John P. Kee and Ricky Dillard. The gospel powerhouse has also appeared on albums from mainstream superstars such as Harry Connick, Jr. and Stevie Wonder, shared the stage with Renee Fleming and Whitney Houston, and was most recently asked to sing "I See Victory," produced by Pharrell Williams for the upcoming movie Hidden Figures.
Marvin Sapp is one of the most beloved voices in the gospel genre. Though he may be best known for his cross-over hit "Never Would Have Made It," those who really love
gospel music
know him for his timeless hits, "Not the Time nor the Place," "You are God Alone," and "I Believe" to name a few. Sapp has enjoyed a decorated 40-year music career, receiving 22 Stellar Awards, two Soul Train Music Awards, two BET Awards, two Dove Awards and eight BMI Songwriter's Awards along with many other honors from national, regional and local institutions. He is a multiple Grammy and Billboard Award nominee and, in 2015, was named Billboard's Top Male Gospel Artist. His most universal song, "Never Would Have Made It," topped Associated Press' "Best Song List" in 2008 and made radio history that year by becoming the longest-running No. 1 single across all formats. Sapp has one of the highest-ever Billboard Top-200 charting Gospel albums with his 2010 release Here I Am. His most recent project, You Shall Live, is Sapp's 10th album and his fourth consecutive #1 debut.