Home
Tags
Radio advertising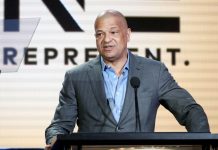 PASADENA, CALIFORNIA - FEBRUARY 13: TV One Chairman/CEO Alfred Liggins speaks during the TV One/CleoTV segment of the 2019 Winter Television Critics Association Press Tour at The Langham Huntington, Pasadena on February 13, 2019 in Pasadena, California. (Photo by Frederick M.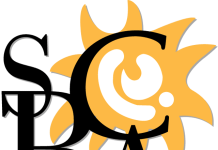 The Southern California Broadcasters Association (SCBA) has introduced the first in a series of high profile, in depth Southern California Radio client interviews that are called "SCBA Spotlight on…" The debut interview is now available for its Southern Californiamember Radio stations, clients, PR firms, and the press, via its website at www.scba.com.The series will be an ongoing effort of the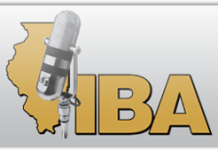 More than 40 Chicagoland radio stations will simultaneously air a :60 second interview with Ed Wehmer, founder, president and CEO of Wintrust Financial Corporation discussing how radio is the most effective medium for advertisers on Monday, July 10, 2017 at 4:29 p.m.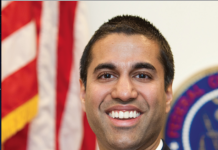 Federal Communications Commission (FCC) Chairman Ajit Pai will keynote the Radio Luncheon at the 2017 Radio Show on Wednesday, September 6.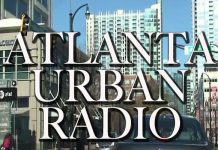 By LaMonte Hayes and Kevin RossEveryone knows that Atlanta has been making great strides over the last few decades as the black music mecca. It's not surprising that TV and film production followed. Now the city reigns among broadcast markets with the most Black radio stations in the nation.To say the market is interesting is an understatement.
Radio Facts: 2016 RADIO SHOW TO LIVE STREAM SELECT SESSIONS WHAT:   The following sessions at the 2016 Radio Show will be streamed live and archived at www.radioshowweb.com for viewing anytime, anywhere. The Radio Show is produced by the Radio Advertising Bureau (RAB) and National Association of Broadcasters (NAB).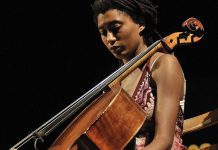 Radio Facts: Radio Facts: In honor of Black History Month, Allstate Insurance Company is introducing a national digital, social media and radio campaign, "Worth Telling." The campaign spotlights the accomplishments of 10 African-Americans who are paving the way for others in the fields of art, education, health, science, music and entrepreneurship. "This campaign celebrates the important contributions of African-Americans across
Radio Facts: Radio Facts: In a series of promotions, Emmis Communications Corporation has elevated Patrick Walsh to President and Chief Operating Officer and Ryan Hornaday has been named Executive Vice President and Chief Financial Officer. Jeff Smulyan, founder of the company, remains Chairman of the Board and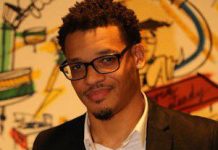 Radio Facts: FO YO SOUL RECORDINGS/RCA SIGNS CELEBRATED CHRISTIAN HIP HOP AND R&B ARTIST CHRISTON GRAY New Album Slated for Release in Fall 2015 - Fo Yo Soul Recordings/RCA, a joint venture between gospel music icon Kirk Franklin and RCA Records, is proud to announce the signing of celebrated writer, singer, rapper, and producer Christon Gray.  The Columbus, Ohio-based
Radio Facts: RADIO'S 2015 DIGITAL REVENUE POISED FOR DOUBLE-DIGIT GROWTH RADIO STATIONS INCREASE DIGITAL FOCUS New York, NY -- February 25, 2015 -- The radio industry will crack the half-billion-dollar mark in digital advertising in 2015 for the first time, growing revenues 18%, according to new research issued by Borrell Associates on behalf of the Radio Advertising Bureau. The report