Home
Tags
Market research
Tag: Market research
New York Market Radio Broadcasters Association (NYMRAD) Publishes its 1st Quarter 2018 State of the Market Report New 
York, NY (April 23, 2018) - New York Market Radio Association (NYMRAD) has released the First Quarter, 2018 State of the New York Market Report. The comprehensive analysis of the NY marketplace is designed to help advertisers understand Radio's impact on consumers and its prominent role in the local advertising landscape. The extensive report assesses the New York area economy, including business drivers, and provides up-to-date consumer research on music consumption, radio usage, and more. In addition to the New York market, this quarter's report places a special focus on the summer season (which includes outdoor activities, museum exhibition openings, sporting events, and vacations). "Interest and attendance in outdoor activities skyrockets during the summer months as people will be traveling by car to outdoor destinations such as amusements, parks and beaches. As time in-car increases during the season, it is the perfect time to use Radio advertising to reach consumers on the go" says NYMRAD's Executive Director, Debbie Beagan. "Radio's emotional and trusted connection with listeners makes it the most unique and engaging medium to drive brand awareness." The NYMRAD State of the Market Report provides specific business trends as well as local information from a variety of sources including Nielsen Audio, New York Times, NJ Business, Labor Statistics for the New York City Region, Media Monitors and many more.
FULL REPORT HERE
New York Market Radio Association (NYMRAD) is a trade organization dedicated to evangelizing the superior results and consumer engagement that New York's audio brands deliver. Provoke Insights is a full-service market research firm specializing in advertising, communication, brand equity, product development, product launches, media, and content marketing research. We help build and grow brands using qualitative and quantitative research.
"The value of Radio has increased in the last year. In 2016, Radio transactions increased in value by 6; by the end of 2017, transactions valued $3.3 billion.24 While other players such as Pandora and Spotify continue to disrupt the way we listen to
audio
, Radio still has the furthest reach. Radio reaches 93% of the population each day, while
Pandora
and Spotify only reach 15% and 5%, respectively. Ninety-five percent of the population have access to Radio, while only 25% have access to Pandora and 31% to Spotify."

NuVoodoo Media Services to Present Study Data in Free Marketing Webinar for Radio Stations Next Week
Register Now and Learn "How to Win the Workplace War With PPM Panels & Diary Keepers"
WHO: NuVoodoo Media Services, a data-driven media marketing, programming and content intelligence provider.
WHAT: NuVoodoo will present a FREE webinar, "How to Win the Workplace War With PPM Panelists & Diary Keepers" to radio stations and programming professionals from Monday, April 2-Monday, April 9, 2018.
The webinar will cover select findings from NuVoodoo's most recent national radio listening study, which uncovers key differences between likely radio ratings participants and those unwilling to participate in measured media research. Webinar participants will also learn:
How workplace listening differs for likely ratings participants.
Radio's true competition at work. HINT: it's not other radio stations.
Contest tactics and prizes that move the needle.
Where do listeners notice radio station advertising? Is it outdoor, direct mail, telemarketing or digital?
The best ways to package a cash giveaway.
What one mistake do radio stations make when capturing personal data?
Preferred appointment times and contest entry methods.
WHEN: The webinar will be offered in six different time slots, from Monday, April 2, throughMonday, April 9.
HOW: Choose the day and time that work best for you and lock in your preferred time slot NOW at: https://nuvoodoo.com/webinars/.
FOR MORE INFORMATION, Contact Carolyn Gilbert, President, NuVoodoo Media Services, at: [email protected] or at 888.9VooDoo (888.986.6366).
About NuVoodoo Media Services
NuVoodoo Media Services provides data-driven digital, social and direct marketing and programming and content intelligence to the radio, television, newspaper, music and retail industries through innovative new research and marketing products and services that give clients a winning edge. NuVoodoo also provides customized and proprietary web-based research designed to connect music lovers with the music they love most. NuVoodoo Founder and President, Carolyn Gilbert, has been the radio industry's foremost research strategist for more than 30 years. NuVoodoo brings fresh thinking and lower costs to media research, including a budget-friendly barter for services model. A "virtual" company, attracting the best people from all over, NuVoodoo has offices in Cincinnati, Austin, Chicago, New York, Philadelphia and Middletown, OH. More information may be found by visitingwww.nuvoodoo.com.
MEDIA CONTACT: Lisa Dollinger, Dollinger Strategic Communication for NuVoodoo Media Services, 512.633.4084, [email protected].
[caption id="attachment_189615" align="alignnone" width="600"]
Millennial New Yorkers are more likely than any other generation to go over budget on their homes. (PRNewsfoto/StreetEasy)[/caption]
One Third of New Yorkers Go Over Budget on Housing Costs; Millennials Most Likely to Spend More
StreetEasy's NYC Housing & Moving Trends Report explores perceptions of affordability among New York renters and owners, their plans to move, and the motivations behind their housing decisions Millennial New Yorkers are more likely than any other generation to go over budget on their homes. New Yorkers pay 1.3 times more for housing in absolute terms than average Americans. To accommodate high housing costs, nearly one-third of New Yorkers (31 percent) exceeded their initial budget on their current home, according to the new StreetEasy New York City Housing & Moving Trends Report. Homeowners were more likely to overspend: 37 percent went over their initial home budget, compared to 27 percent of renters. The StreetEasy report surveyed 1,000 renters and homeowners living across all five boroughs, and details the ways New Yorkers struggle to find an affordable home after the rapid rise in prices and rents over the last decade. According to the survey, there are stark differences in how different generations, homeowners, and renters tackle and perceive the high costs of housing in New York City. Millennials are more likely than any other generation to exceed their budget, with 45 percent choosing a more expensive home than they'd planned on, compared to 30 percent of Generation Xers and 19 percent of baby boomers. Millennials are also most likely to consider buying a home in the next year, with more than one third (34 percent) hoping to do so. "Younger New Yorkers, many of whom came to New York City to take advantage of the career opportunities it offers, are finding a housing market that is expensive, fast-moving and highly competitive," said StreetEasy Senior Economist Grant Long. "But despite facing rising housing costs and budgeting constraints, aspirations of owning a home remain high in the city, particularly among millennials. While New Yorkers' widespread desire to remain in the city is encouraging, the region's continued success depends on maintaining an adequate supply of affordable homes that fit the priorities of its growing workforce." Most surveyed New Yorkers cited budget and number of bedrooms as the most important factors in a home, with 88 percent and 79 percent of residents citing them as a requirement or desire, respectively. Luxury amenities, such as doormen and gyms, ranked as the least important factors. Fifty-four and 64 percent of New Yorkers say these features had no impact on their home decision, respectively. Asked to rate which factors they required or desired of their current neighborhood, safety and access to public transportation were most important to New Yorkers. Ninety percent of residents cite safety as a requirement or desire, and 87 percent mention access to public transportation — a pattern true for both owners and renters. Additional report findings: Many New Yorkers perceive New York City as unaffordable (46 percent). However, when asked to rate the affordability of their own homes, just 16 of New Yorkers say their home is unaffordable, revealing a dissonance in the perception of the city's housing costs. Most New Yorkers would recommend life in NYC (57 percent), particularly millennials (67 percent) and homeowners (65 percent). Renters are significantly more likely to rate the cost of the city negatively: More than half (52 percent) of renters say New York City is unaffordable, compared to 39 percent of homeowners. More than 1 in 3 New Yorkers plan to move in the next year. The majority are considering staying in their borough (71 percent); fewer plan to stay in their neighborhood (36 percent). More than one third (39 percent) of New Yorkers cite the high cost of living as a top reason they would leave, with the desire for a bigger home and to buy a home also ranking highly (32 percent and 29 percent, respectively). About StreetEasy StreetEasy is New York City's leading local real estate marketplace on mobile and the web, providing accurate and comprehensive for-sale and for-rent listings from hundreds of real estate brokerages throughout New York City and the NYC metropolitan area. StreetEasy adds layers of proprietary data and useful search tools to help home shoppers and real estate professionals navigate the complex real estate markets within the five boroughs of New York City, as well as Northern New Jersey. Launched in 2006, StreetEasy is based in the Flatiron neighborhood of Manhattan. StreetEasy is owned and operated by Zillow Group (NASDAQ: Z and ZG). StreetEasy is a registered trademark of Zillow, Inc. i United States Census Bureau. 2012 – 2016 American Community Survey. U.S. Census Bureau's American Community Survey Office, 2016. ii StreetEasy partnered with independent market research firm YouGov to conduct a representative online survey that was fielded in November 2017. The results underwent substantial internal analysis and review by researchers and economists at StreetEasy. This survey gathered information from 1,000 key household decision-makers living in all five boroughs of New York City. Roughly half of the respondents were renters and half were homeowners. iii For the purposes of this report, StreetEasy defined each generation breakdown as the following: generation Z, 18–22 years old; millennials, 23–37 years old; Generation Xers, 38–52 years old; baby boomers, 53–72 years old; and silent generation, 73 years old and above. SOURCE StreetEasy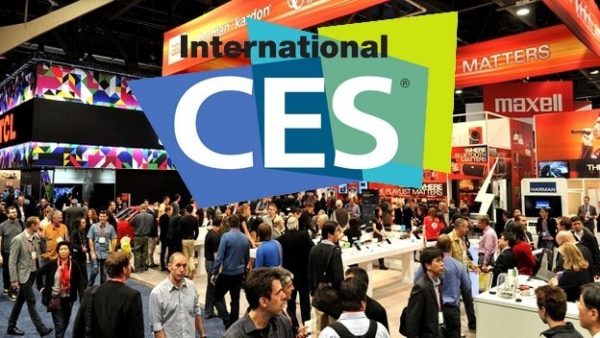 Las Vegas, Nev., January 6, 2015 –
Revenues for the consumer electronics (CE) industry are projected to grow three percent in 2015 and to reach an all-time high of $223.2 billion, according to
The U.S. Consumer Electronics Sales and Forecasts
, the semi-annual industry report released today by the Consumer Electronics Association (CEA)
®
. The total revenues forecast was announced by CEA President and CEO Gary Shapiro during his opening remarks today at the 2015 International CES
®
, the global gathering place for all who thrive on the business of consumer technology, running January 6-9. CEA's consensus forecast reflects U.S. factory sales to dealers and covers more than 100 CE products. The twice-annual report serves as a benchmark for the CE industry, charting the size and growth of underlying categories.
Emerging Technologies
The 2015 forecast projects that revenue for new, emerging product categories is expected to double, growing 108 percent year-over-year in 2015. These new technology categories include 3D printers, 4K Ultra-High Definition televisions, connected thermostats, unmanned systems (unmanned aerial vehicles, unmanned vehicles and home robots), IP cameras and wearables such as health and fitness devices, smartwatches and smart eyewear. While the emerging product categories represent less than five percent of the entire CE industry revenue forecast, they are expected to contribute almost $11 billion to overall CE revenue in 2015. "Our forecast underscores that consumers' love affair with technology shows no signs of slowing any time soon," said Shapiro. "Consumer technology is all about continued innovation. In the blink of an eye, consumer demand has taken off for emerging categories such as wearables, unmanned aerial vehicles and 4K Ultra HD – categories that were too small to track just three years ago. Expect to see these burgeoning categories, as well as innovations across the full spectrum of consumer technology, on display this week at the 2015 International CES."
Wearables
The wearable device revolution is a key category to watch in the coming years, and especially in 2015. CEA projects overall wearable unit sales will reach 30.9 million units (a 61 percent increase from last year) and generate $5.1 billion in revenue in 2015 (a 133 percent increase). CEA's wearables category encompasses fitness activity bands and other health and fitness devices, as well as smartwatches and smart eyewear.
Health and fitness devices: Led by the popularity of activity tracking devices, health and fitness devices will lead unit sales among all wearables in 2015 with a projected 20 million units. Revenue is expected to surpass $1.8 billion in 2015.

These devices are expected to take off in 2015, selling 10.8 million units (a 359 percent increase) and earning a projected $3.1 billion in revenue (a 474 percent increase over 2014). Smartphones: As the sales leader of the industry, smartphone unit shipments are projected to reach 169.3 million this year, up six percent from 2014. Additionally, smartphone revenues are expected to generate $51.3 billion in 2015, a five percent increase from last year. Particular growth will be seen in screen sizes between 5.3 inches – 6.5 inches.

Tablets: Unit sales of tablets are projected to reach 80.7 million this year, a three percent increase from 2014. Revenues for tablets will reach $24.9 billion this year, down one percent.
"Mobile connected devices have reached an equilibrium, stabilizing the steep climb these products have experienced in recent years," said Shawn DuBravac, Ph.D., chief economist, CEA and author of CEA's soon-to-be released book Digital Destiny: How the New Age of Data Will Transform the Way We Work, Live, and Communicate. "Overall, improving economic conditions, consumer enthusiasm for new features and product categories, competitive manufacturer pricing and several other dynamics now at play should make 2015 an especially significant year for tech." Video Larger screen sizes and innovative display features have more consumers upgrading their video experience. TV sales remain critical as the industry's third-largest contributor to the total revenue with sales of TV sets and displays projected to reach $18.3 billion in 2015, down two percent from 2014.
4K Ultra High-Definition: The continued market growth of 4K UHD TV continues to perform better than expected in 2014. Unit shipments of 4K UHD displays are projected to reach four million in 2015 (a 208 percent increase). Revenue from 4K UHD displays is expected to exceed $5 billion in 2015, more than double its 2014 total (a 106 percent increase).
Other CE categories expected to enjoy positive growth in 2015 include audio, electronic gaming and laptops. Automotive electronics will see continued growth due to new vehicle sales in 2015, reaching $14 billion in revenue, a 3.3 percent increase. The U.S. Consumer Electronics Sales and Forecast 2010-2015 (January 2015) is published twice a year, in January and July, reporting U.S. factory sales-to-dealers. It was designed and formulated by CEA, the most comprehensive source of sales data, forecasts, consumer research and historical trends for the consumer electronics industry. Please cite any information to the Consumer Electronics Association (CEA)®. The complete report is available for free to CEA member companies at members.CE.org. Non-members may purchase the study for $2,000 at the CEA Store.
About CEA:
The Consumer Electronics Association (CEA) is the technology trade association representing the $211 billion U.S. consumer electronics industry. More than 2,000 companies enjoy the benefits of CEA membership, including legislative and regulatory advocacy, market research, technical training and education, industry promotion, standards development and the fostering of business and strategic relationships. CEA also owns and produces the International CES – The Global Stage for Innovation. All profits from CES are reinvested into CEA's industry services. Find CEA online at
CE.org
,
DeclareInnovation.com
and through social media:
Radio Facts:
InStore Audio Network reaches 39 million shoppers on an average day, according to new
audience
research study. Edison Research, a
leading market
research company based in Somerville, New Jersey, announced the release of new research that measures the
audience
for InStore Audio Network, the leading provider of in-store audio advertising in Drug, Grocery and
Mass Merchandiser
stores. The research was conducted at a national sample of stores in the InStore Audio Network where the number of shoppers exposed to in-store audio were counted and a sample of shoppers were interviewed in order to measure how much time was spent in each store, how many visits were made to each store each week. The surveys were also used to measure the basic
demographics
of the InStore Audio Network
audience
. The major findings of the study are: • The stores in the entire InStore Audio Network (including drug, grocery and mass merchandiser stores) have an average of 39 million daily visits from shoppers ages 12 and older. • The total number of weekly
impressions
for a commercial that runs once per hour on the InStore Audio Grocery and
Mass Merchandiser
Networks and twice per hour on the InStore Audio Drug Store Network is 140 million. This is equivalent to a national daily rating of 7.6. • The total number of shoppers who visit at least one of the stores in the InStore Audio Network during a typical week is estimated to be 104.6 million or nearly 40% of the national
population
of ages 12 and older. • The average number of shopping visits per week is 2.
46
times for the Drug store, 2.73 times for the Grocery stores and is 2.24 times per week for the
Mass Merchandiser
stores.