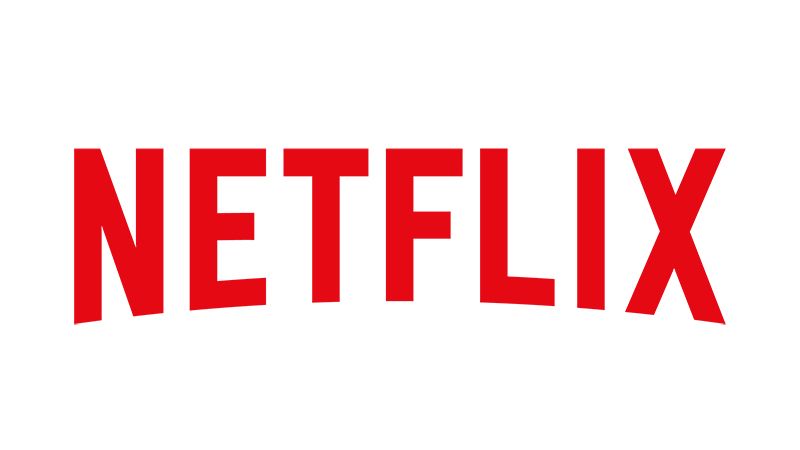 Netflix First Quarter 2018 Results
Netflix First Quarter 2018 Results - In May of 2013, Netflix stock was worth $34.16. Today, five years later, it's worth $329.00. The great thing about the record side of the industry is that they were taught about stocks and had on the job investment options like 401k's. In radio we were not taught and we never stayed at a station long enough to have any kind of investment benefits. I'm a HUGE fan of Netflix, digital media, and original programming and I came across this information today that I thought you might find interesting. This is true evidence that commercial TV and cable companies are being slaughtered by digital media and they may have missed the boat already, nevertheless, investing is KEY. Netflix, Inc. (NASDAQ: NFLX) has released its first-quarter 2018 financial results by posting them to its website. Please visit the Netflix investor relations website at
https://ir.netflix.com
to view the Q1'18 financial results and letter to shareholders. A video interview with Netflix Chief Executive Officer Reed Hastings, Chief Financial Officer David Wells, Chief Content Officer Ted Sarandos, Chief Product Officer Greg Peters and VP, IR & Corporate Development Spencer Wang is available below. The interview was conducted by Ben Swinburne, Morgan Stanley. About Netflix, Inc. Netflix is the world's leading internet entertainment service with over 117 million members.
Nexflix First Quarter 2018 Results
See our small business blog
blogwallet.com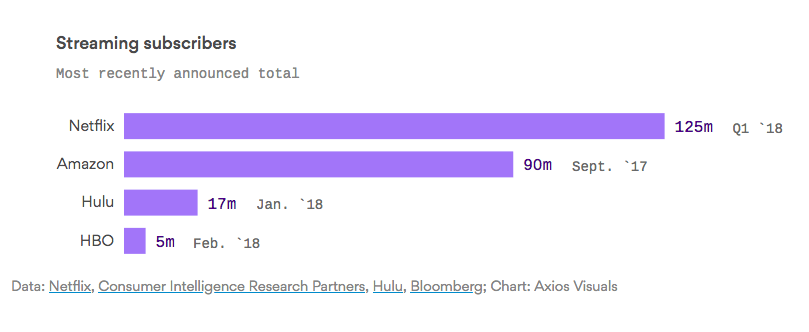 HOW AMERICA LISTENS: THE AMERICAN AUDIO LANDSCAPE
Each week, more Americans tune to AM/FM radio than any other platform. What's more, according to Nielsen's second-quarter 2017 Comparable Metrics Report, 93% of U.S. adults 18 and older listen to radio every week—more than those watching television or using a smartphone, TV-connected device, tablet or PC.
We are in the midst of an exciting time for audio, with more and more ways to listen to information and entertainment. AM/FM radio, on-demand streaming, podcasts, digital radio services and satellite radio are all part of this burgeoning platform. According to the newly released April 2018 Audio Today Report, this audio universe remains a reliable way for advertisers to engage today's diverse audiences. And as technology continues to evolve, choices for listening will continue to grow, presenting marketers and advertisers with even more opportunities.
AM/FM radio is America's top reach medium, giving it mass appeal among diverse audiences—across generations, ethnicities, and demographics. By generation, radio has the largest reach with Generation X (ages 35-54), with 80.5 million listeners tuning during an average month (97% of the Gen X population). This is followed by Millennials (18-34-year-olds), with 71.6 million listeners tuning in monthly (95% of the Millennial population). Meanwhile, radio reaches 41.2 million monthly listeners among Baby Boomers  (ages 55-64), representing 98% of the Baby Boomer population.
Monthly reach metrics are widely used in assessing the digital media world, and here radio also leads the way when comparing data for adults 18+. By using Nielsen Scarborough to group together the monthly reach figures for various kinds of websites (including search, social media, video, and several others), we see that radio's monthly 18+ reach (243 million) is larger than the combined reach of different types of digital destinations.
Network radio, a large and diverse catalog of content distributed on a national basis across hundreds of stations, also reaches a wide variety of listeners. Each week, 94% of all general radio listeners tune to a network-affiliated station—network programming includes everything from 24-hour music channels to sports talk and political analysis.
When considering today's expanding audio landscape, it's impossible to ignore podcasts. With a huge number of podcasts covering every imaginable subject and interest, it comes as no surprise that over 30 million Americans watch, listen or download a podcast every month. While this remains a significantly smaller slice of the audio pie than AM/FM radio, listenership is growing, and smartphones are driving the surge in podcast popularity, with a 157% increase in podcast usage on those devices since 2014!
Seven Seconds Review: Netflix Original Series Delivers, Captivating Script, and Acting.
Dives Deeper into Relationship Between Police and the Black Community
Seven Seconds Review: If there's one thing that I truly love about digital media, it is to have the option to watch the kind of TV that I want to watch, when I want to watch it how I want to watch it. Being a hardcore non-conformist, I truly love the buffet concept of life. A life where you can walk up and choose what you want and not have it brought to you. This is why I turned cable off a couple of years ago. Recently I made the mistake of turning it back on when it was offered to me almost free of charge but I almost immediately turned it back off when I saw the programming and the barrage of commercials that irritated me to no end. Free or variety doesn't mean worthy if you are not getting what you want and It's very difficult to go back to regular TV once you truly appreciate the advantages of digital. When people get what they really want they will pay for it and even pay EXTRA for it if they have to. Every now and then when I have time to watch TV,  I'll find a great series on one of the digital networks. This time it was Netflix, one on my favorite digital networks. They never fail to deliver. There is a certain hunger and drive to deliver quality in original programming that is absent in commercial TV. This week, I came across a really great series called Seven Seconds. I've always liked Regina King and I used to see her at the gym all the time. I have a very interesting story to tell about her at the end of this review. Tensions run very high in Jersey City after a white police officer accidentally hits and critically injures a black teenager who lies in a ditch bleeding to death after he is hit. The teenager is in a known gang den/park in the city and all the prejudices of our society come into play during the series. Dangerous assumptions and stereotypes that are anything but the truth. [caption id="attachment_190007" align="alignnone" width="600"]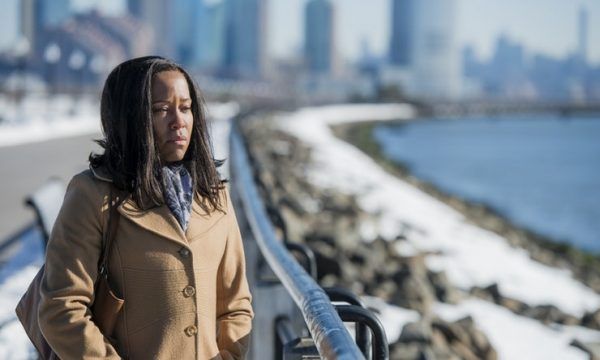 Regina King in a scene from Netflix original series "Seven Seconds"[/caption] At the scene, one of the other crooked police officers convinces the rookie police officer, that killed the boy, to leave and act like nothing ever happened. They will cover it up for him. The irony of the story is that Regina King's character is a very concerned teacher who looks out for other people's children which brings on and conveys an enormous guilt that she was not there for her only son. I don't want to give away all the twists and turns that come along as the movie progresses but it's got all the elements of the black community in it and the black community's often soured relationship with the police is prevalent. In the black community, there are several things we never like to discuss or deal with especially when WE are at fault. Perhaps because of our history in this country, we are often more comfortable pointing the finger than looking in the mirror at the wrong that we do (especially to each other) but in this movie, many of those things are blatantly pointed out along with our refusal to accept and deal with them head-on. These things are exceptionally portrayed by the man who plays Regina's husband Russell Hornsby. The journey to responsibility, acceptance, and self-acceptance is probably the most admirable and obvious element in this series. Something that ALL the characters face in the series which is what makes this such a great effort. [caption id="attachment_190009" align="alignnone" width="600"]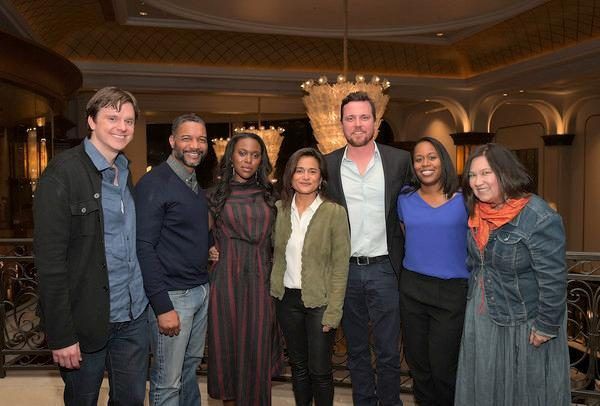 Cast members from the Netflix original series "Seven Seconds"[/caption] I was unable to get my work done as I constantly got sucked back into the Vortex of watching this amazing series back to back to back. I have to give credit to the great actors in the series who played very convincing roles first and foremost Regina King who is an amazing actress Clair-Hope Ashley who at first I wasn't convinced on but then I realized that she actually did a great job as well playing and living up to the enormous pressures and guilt of being a Black prosecuting attorney. Russell Hornsby who did a great job as Regina's husband and father to the boy who was killed. David Lyons did a great job and was very convincing in his role as the crooked cop, I truly did not like him, and Beau Knapp who did an excellent job in the role of the rookie cop who ran over the boy but felt guilty and wanted to take responsibility for what he had done before being adopted by the older corrupt police officers in the series system. The thing I wanted to tell you about Regina King is it about 10 years ago and I came back to LA from Atlanta, one of the worst mistakes of my life, I was climbing up from the gutters of rock bottom. I was fresh off the lowest point on my life and I went to an industry event and I felt like the odd man out. I was lost. Being away from LA for just a month is drastic as things rapidly change and it's easy for people to forget about you. Regina King was the nicest person in the room to me. She has a great heart and she made me feel welcome. She was very kind at a time when I needed people most and I will never forget that. I never brought it up to her when I saw her at the gym several times after that but you never know what people are going through and how your kindness can lift someone who may really need it. Thank God I'm back on track and all is well now but I learned a great lesson from her. Selfishness is the root of all evil. It takes very little effort to be kind to people, you never know what they are dealing with.  Watch this movie and let me know what you think. The great thing about this series is ... there's more to come but the first season was excellent.  
CELINE JOSHUA JOINS UNIVERSAL MUSIC GROUP AS GENERAL MANAGER, COMMERCIAL, CONTENT AND ARTIST STRATEGY Joshua to Form New Label, 10:22 pm, for Signing and Developing Recording Artists, Social Media Influencers and Digital Media Creators Universal Music Group (UMG), the world leader in music-based entertainment, today announced Celine Joshua has been appointed, effective May 1, 2018, to the newly created position of General Manager, Commercial, Content and Artist Strategy, working across UMG's labels, publishing company and global territories to maximize commercial opportunities, promote product innovation and implement new artist development strategies. Additionally, Joshua will form a new UMG label called 10:22 pm and lead a staff charged with signing and developing recording artists, social media influencers and digital media creators with a focus on creating multimedia content and advancing new forms of storytelling. Joshua will report to UMG Chairman and CEO Sir Lucian Grainge and be based at the company's global headquarters in Santa Monica. In making the announcement, Grainge said, "Universal Music continues to lead the industry in developing new creative and commercial opportunities for our artists and labels around the world. Our success will only accelerate with the addition of Celine, who has built an exceptional track-record of identifying projects that drive tangible results. I'm looking forward to having her work with our label and territory leaders to find even more opportunities across digital services and platforms, while building 10:22 pm into a progressive home for new forms of digital content." "We have only begun to scratch the surface of what's possible on digital platforms in terms of building the artist fanbase, delivering content for a digital-first audience and driving new sources of revenue," Joshua said. "Universal Music has continued to be at the forefront of these efforts and I'm thrilled to take this next step in my career with an entrepreneurial-minded executive team. I would like to especially thank Lucian for this incredible opportunity." During a career spanning increasingly senior roles at Warner Music, Walt Disney Records and Sony Music, Joshua has built a successful track record of combining data analysis and sharp artistic instincts to develop innovative commercial opportunities for artists and labels. Joshua launched her career in music at Warner Music Group in the IT department, transitioning to a global e-commerce role at the company's Rhino Entertainment. Next, she joined Disney Music as Head of Digital, working across Hollywood Records and Walt Disney Records as well as the company's film studios and consumer products division. At Disney, Joshua worked on campaigns for Selena Gomez, The Avengers and Demi Lovato, among many more projects. In 2013, Joshua joined Sony Music Entertainment as Senior Vice President, overseeing digital sales across the company's labels, before moving to Epic Records, where she oversaw all aspects of commerce and strategy for several top artists, social influencers and digital stars including 21 Savage, Future, DJ Khaled, Fifth Harmony, French Montana, Travis Scott and Camila Cabello. In her prior position, Joshua created the release strategy that helped the artist Future secure sequential week No. 1 debuts on the Billboard Top 200 for two different albums, making him the first artist with that achievement in the album chart's 61-year history. Additionally, through data analysis, she helped improve 21 Savage's streams and audience growth. Joshua, who has been honored on Billboard's Women in Music in 2017 and 2016, most recently started an influencer roster at EPIC Records and was the first to sign digital stars to the company as content creators. Joshua holds an MBA from the University of Southern California's Marshall School of Business.
FIRST PODCAST SITE DEDICATED TO THE AFRICAN AMERICAN EXPERIENCE PREMIERES
UPLOAD YOUR SHOW
Radio Facts'  Podcast Port Accepting Both Established and New Shows
LOS ANGELES, February 16, 2018 
– A podcast site dedicted to shows from People of Color premieres. 
PODCAST PORT
, featuring a range of topics pertinent to people of color continues to expand in 2018. The portal gives listeners a choice of broadcasts available from a 
single
platform
, and gives 
producers
 and hosts an opportunity to expand both their listenership and their 
production
 expertise. The unique portal is produced by the long-running radio trade organization Radio Facts.org (formerly 
Radio Facts )
"The 
Radio Facts
 Radio Show Podcast on 
Podbean
 received close to 1.
3 million
 downloads," says 
Kevin Ross
, CEO of Podcast Port. "I realized we had the potential for a much greater 
audience
 on a site dedicated to the concerns of People of Color and our topics. While there are a lot of amazing podcast shows out there, it's a lot of work to 
find
 the shows that are of specific interest to People of Color."
Podcast Port
 is actively looking for new and established shows targeted to People of Color, which will be promoted directly to the broadcast industry as well as 
radio listeners
. "We are in not married to 
commercial radio
 concepts," says Ross, who hosts the podcast 
"Pennies from Kevin. 
We want shows from 
all
 walks of our experiences," he says, adding that podcasts focusing on problems should discuss solutions, while listeners will sign online consent to access adult content.
Podcast Port
 will consider podcasts based on the following topics: Tech * Commercial Radio * Syndication * Education * Black Media * Black Business * Politics * Health * Food * Real Estate * Money * Psychology * LGBTQ Subjects * Mental Illness * Social Media * Life after 40 * Hip Hop * Jazz * World Issues * Show Business * Black Women * Advertising * Law * Crime * Love and Relationships * Music * and more.  Interested parties can submit podcasts right now at this link:
https://podcastport.com/podcast-port-submission/
 . The
 Podcast Port
 website will also post blogs, 
news
, and tips about the podcasting industry. Subscribers will also gain access to content with advice on 
production
 and hosting techniques to 
create
 compelling podcasts. Follow 
Podcast Port
 on 
TWITTER
 at 
@podcastport
; 
FACEBOOK
 at 
facebook.com/podcastport
; and Instagram at @podcastport.
ABOUT KEVIN ROSS AND RADIO FACTS:  Kevin "KevRoss" Ross
 is a music industry pro with stints in radio programming, on-air hosting, marketing and promotion, record promotion, magazine editing, and entrepreneurship.  Ross started 
Radio Facts
 (now Radio Facts) as an industry trade magazine in 1995. Targeted to
radio programmers, DJs, members of the music industry and consumers,
Radio Facts.org 
offers up-to-the minute 
news
 and information about the radio and music industries. Additionally,  
Radio Facts.org
news
 is delivered daily to subscribers via email; and a print edition appears quarterly. For more information, contact:
Kevin Ross
 at 
[email protected]

Facts
Podcast Port Site
www.podcastport.com
 * Urban Radio Site 
www.Radio Facts
 * Rhythmic Radio Site www.rhythmic.fm    
NAB SHOW PANEL TO EXPLORE THE RISE OF DIGITAL LEADERS IN BROADCAST -- Panel features executives from Raycom Media, ABC Owned Television Stations Group, The E.W. Scripps Company and Capitol Broadcasting Company -- WASHINGTON, D.C.-- Digital managers-turned-senior corporate leaders from top broadcast companies will discuss the shift in corporate executive progression from digital professional to CEO in a panel at the 2018 NAB Show in Las Vegas on Monday, April 9. In the session titled "DFXtra: Digital Leaders Take Charge – President and CEO Panel," each panelist will discuss his or her path from digital leader to top executive and how this shift may signal a new focus for the industry. The panel is part of the Digital Futures Exchange (DFX) powered by PILOT - an innovation initiative of the National Association of Broadcasters. Moderated by NAB Executive Vice President of Technology and Chief Technology Officer Sam Matheny, the panel will feature Capitol Broadcasting Company President and COO Jimmy Goodmon; Raycom Media CEO Pat LaPlatney; ABC Owned Television Stations Group President Wendy McMahon; and The E.W. Scripps Company CEO Adam Symson. "Experience in digital media and program development is in growing demand as broadcasters seize opportunities on platforms that transcend traditional boundaries," said Executive Director of PILOT John Clark. "As the industry continues to advance, the journey to broadcasting's C-level positions increasingly passes through the digital department." Life-long broadcaster Jimmy Goodmon has spent his career working in various roles at multiple Capitol Broadcasting Company entities and was named president and COO of Capitol Broadcasting in September 2017. Previously, Goodmon served as vice president and general manager of Capitol Broadcasting's CBC New Media Group where he led several digital initiatives and oversaw strategic acquisitions. Pat LaPlatney is president and chief executive officer of Raycom Media and previously served as EVP at Raycom Sports. During his tenure he oversaw distribution, programming, events and business development. LaPlatney built his digital background with Metro Networks as senior vice president of television and digital media where he assembled Metro's news services division and developed the first commercial traffic website. Wendy McMahon serves as president of the ABC Owned Television Stations Group. In her previous role as senior VP, McMahon was responsible for the group's digital content, products, technology and audience development strategies. She oversaw the adoption of data-driven, mobile first video strategies, which led to high video metrics, social reach and engagement. McMahon also has experience as VP of creative services and programming for KABC-TV, Los Angeles, and director of creative services for CBS stations in Boston and Minneapolis. As chief executive officer of The E.W. Scripps Company, Adam Symson is responsible for Scripps' digital businesses in more than 25 Scripps local markets and nationally at Newsy, Midroll and Cracked. Symson has overseen the operation, content and revenue for Scripps' TV division's interactive businesses since 2011 and previously served as the company's chief digital officer. Click here to view the full DFX schedule. NAB Show news media registration is available here. About NAB Show NAB Show, held April 7-12, 2018 in Las Vegas, is the world's largest convention encompassing The M.E.T. Effect, the convergence of media, entertainment and technology. With 103,000 attendees from 161 countries and 1,800+ exhibitors, NAB Show is the ultimate marketplace for solutions that transcend traditional broadcasting and embrace content delivery to new screens in new ways. From creation to consumption, across multiple platforms and countless nationalities, NAB Show is where global visionaries convene to bring content to life in new and exciting ways. For complete details, visit www.nabshow.com. About NAB The National Association of Broadcasters is the premier advocacy association for America's broadcasters. NAB advances radio and television interests in legislative, regulatory and public affairs. Through advocacy, education and innovation, NAB enables broadcasters to best serve their communities, strengthen their businesses and seize new opportunities in the digital age. Learn more at www.nab.org.
DATARI TURNER & THE BLACKHOUSE FOUNDATION PARTNER WITH FACEBOOK TO LAUNCH 'SEEN' PROGRAM FOR DIVERSE FILMMAKERS
Variety announced yesterday that film and television producer Datari Turner and the Blackhouse Foundation have partnered with Facebook's Creative Shop to launch "SEEN," a program that provides underrepresented filmmakers with the tools they need to build digital marketing campaigns using Facebook products and services. A Boy. A Girl. A Dream, fresh off its Sundance premiere last month, was selected as SEEN's flagship film. The campaign for the film increased its Facebook following from 100 to over 50,000 and generated nearly 38,000 shares. Additionally, the ads reached nearly 17M people and earned almost 16M unique video views. A Boy producer Turner calls the campaign "groundbreaking" and adds that it helps reduce the cost of marketing a film. Read more here. Check out a clip from the film https://youtu.be/xlrZrGG1d8U ABOUT DATARI TURNER One of the most prolific independent producers in film and television, Datari Turner is crafting a career like no other. As founder of Datari Turner Productions in 2010, he has produced 30 feature films, including six (6) films that premiered at the Sundance Film Festival: A Boy. A Girl. A Dream(2018); Gook (winner of the NEXT Audience Award in 2017), Ten Thousand Saints (2015), Luv (2012), Another Happy Day (2011) and Salvation Boulevard (2011). All told, his films have earned 98 festival award nominations. Datari has worked with 4 Academy Award winners (Jennifer Connolly, Common, Marisa Tomei and Ellen Burstyn) and 13 Academy Award nominees, including Ethan Hawke, James Franco, and Ruby Dee.Possessing a keen eye for talent, Turner gave actors Ryan Destiny ("Star") and Michael Rainey Jr ("Power") their big screen debuts and cast rapper Common in his first lead film role (Luv). On the television side, Datari has produced 100 hours of original programming for networks such as WE tv, BET, TV One, Starz and Oxygen. Datari is creator of the hit WE tv franchise "Growing Up Hip Hop," currently in its 4th season and the network's highest-rated program. In 2015, Datari signed a first-look deal with CodeBlack/Lionsgate Films. In 2016, he signed a first-look deal with Entertainment One to produce original, unscripted programming for the studio. He is currently executive producing a new Showtime series about the NBA Draft with Lebron James. A native of Oakland, CA, Datari attended the University of Oklahoma on a full football scholarship and later became a model for top brands such as Banana Republic, Tommy Hilfiger and Sean John. An alum of the ABC/Disney program, Datari resides in Beverly Hills and sits on the board of The Blackhouse Foundation. He is repped by CAA.
RAIN to Produce 2nd Annual RAIN Podcast Business Summit
"Path To A Billion-Dollar Industry: Podcasting's Present and Future Growth" - Edison Research Presents "The Infinite Dial 2018" & More New Research With advertising spending on podcasts estimated to reach $500M by 2020, RAIN (Radio, Audio, Internet News), the leading knowledge and networking organization for the online audio industry, announces the 2018 RAIN Podcast Business Summit. The half-day event takes place March 22, 2018 at New World Stages in New York. Tickets are available at RAIN News. Now in its second year, the 2018 RAIN Podcast Business Summit will focus on the solutions and innovations driving the podcast industry forward: measurement advancement, creativity in content, experimental publisher-brand collaborations and more. Laura Correnti and Alexa Christon, co-hosts of the popular and influential Adlandia podcast, will keynote the event. Edison Research SVP Tom Webster will present the latest research on how audio and podcasting fit into the media landscape for consumers, including new research from The Infinite Dial and the latest from The Smart Audio Report from NPR and Edison Research. Speakers and the full agenda will be released in the coming weeks and available at rainnews.com (https://rainnews.com/podcast-business-summit). "As audio reaches listeners in new places, on new platforms, and with new types of content, podcasting is storming the scene with an astonishing range of programming and value to advertisers," noted RAIN President Brad Hill. "This year's Podcast Business Summit, the only conference which encompasses the entire business opportunity of podcasting, challenges participants to describe the choices and solutions of attaining $1-billion annual revenue." The Summit will bring together brand marketers, media agencies, leading podcast publishers, show hosts and producers, data experts, and technology companies to explore the dynamic intersection of the buy and sell sides in on-demand audio. By demystifying the challenges, presenting solutions, and forecasting future trends, the Summit will bring important knowledge to all participants who have a stake in the evolution of on-demand audio. "Podcasting's value to publishers and advertisers is quickly gaining new research validation," said RAIN Founder Kurt Hanson. "According to Nielsen, 57% of podcast ads outperform video pre-rolls, and 70% of ads increase brand awareness. Podcasting is becoming an increasingly dynamic category, and the RAIN Podcast Business Summit is the preeminent meeting place for its stakeholders." The RAIN Podcast Business Summit, presented once again with support from NPR, is part of the highly-regarded RAIN Summit conference series, which for 16 years has illuminated and advocated webcasting, streaming radio, music services, online delivery, and personalized listening.
Comedian-Actor Kym Whitley Set to Host the 12th Annual NBCUniversal SHORT FILM FESTIVAL Finale Screening & Awards Ceremony on October 18
Kim Whitley Hosts and Award Presenters Include Essence Atkins, Stephen Bishop, Ester Dean, Chrissie Fit, Akbar Gbajabiamila, Manny Jacinto, Jameela Jamil, Hana Mae Lee, Allen Maldonado, Claudia Puig, Nico Santos, Chris Sullivan, Victor Turpin and Kelvin Yu
[caption id="attachment_183167" align="alignnone" width="1000"]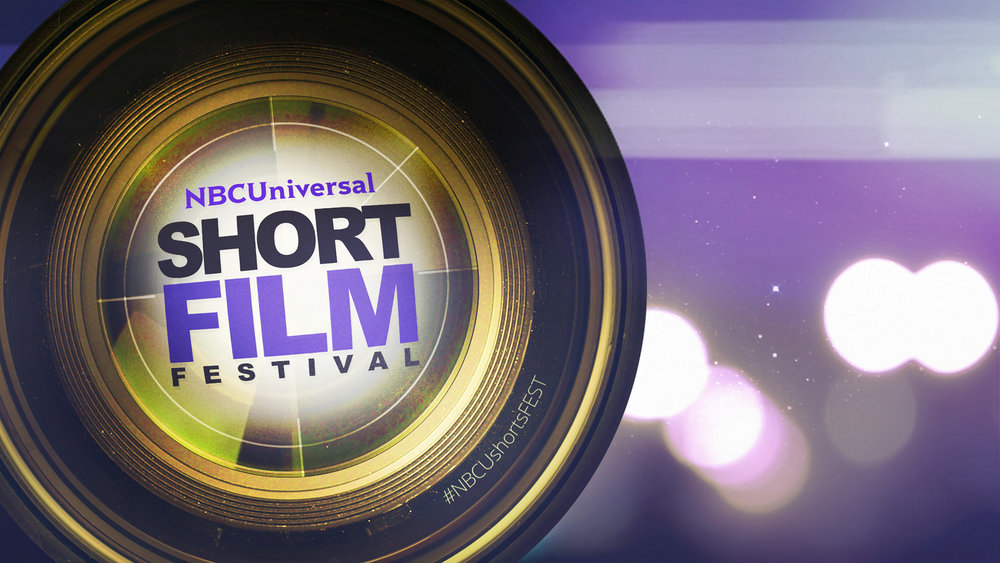 NBCUNIVERSAL SHORT FILM FESTIVAL -- Pictured: "NBCUniversal Short Film Festival" Key Art -- (Photo by: NBCUniversal)[/caption] Comedian-actor 
Kym Whitley
 ("Young & Hungry") will act as host for the finale screening and awards ceremony of the 
12th Annual NBCUniversal SHORT FILM FESTIVAL
 which celebrates diverse stories while finding the next generation of storytellers, on October 18, 2017 at the Directors Guild of America in Hollywood. Awards in eight categories will be presented to winning filmmakers by a diverse group of actors and writers including 
Essence Atkins
 ("Marlon"), 
Stephen Bishop
("Imposters," "Being Mary Jane"), 
Ester Dean
 (
Pitch Perfect 3
), 
Chrissie Fit
 (
Pitch Perfect 3
), 
Akbar Gbajabiamila
 ("American Ninja Warrior"), 
Manny Jacinto
 ("The Good Place"), 
Jameela Jamil 
("The Good Place"), 
Hana Mae Lee
 (
Pitch Perfect 3
, 
Love Beats Rhymes
), 
Allen Maldonado
 ("Black-ish," "The Last O.G."), 
Nico Santos
 ("Superstore," 
Crazy Rich Asians
), 
Chris Sullivan
 ("This Is Us"), 
Victor Turpin
("Shades of Blue") and 
Kelvin Yu
 ("Master of None"). "I'm honored to be part of the NBCUniversal Short Film Festival," said Whitley. "Platforms like this are so important to make sure we as a community find, encourage and support artists who tell stories about underrepresented people that are relatable to all of us regardless of ethnicity, creed, gender and sexual orientation." The festival is furthering its emphasis on social change this year by presenting the HARNESS Social Impact Award to the filmmaker whose short best represents an important social issue. The award stems from a first-time partnership with HARNESS, an advocacy organization founded by America Ferrera, Ryan Piers Williams and Wilmer Valderrama that connects artists, influencers, and grassroots leaders to inspire action and change. HARNESS will present the award in conjunction with the NBCUniversal Social Responsibility division. "Part of our mission at Harness is to increase representation of diverse voices in entertainment as a means to expose audiences to new perspectives and to create more empathy in the world," said Ferrera. "Partnering with the NBCUniversal Short Film Festival gives us an opportunity to honor an up and coming filmmaker whose work shows a unique point of view on a critical social issue." The festival is also introducing the Critics' Choice Award with an 18-member jury of film and television critics and entertainment writers voting on the short they feel makes the most impact. Jury members are comprised of journalists from BuzzFeed, Entertainment Weekly, Glamour, Hearst Digital Media, Kore Asian Media, Los Angeles Times, Moviemaker Magazine, Paste Magazine, Refinery29, the San Francisco Chronicle, Screen International, TV Guide Magazine, USA TODAY and TheWrap, among others. The award will be presented by the president of the Los Angeles Film Critics Association 
Claudia Puig
, who also served as an inaugural jury member. "The passionate response from artists such as Kym and our amazing presenters, organizations like Harness and respected journalists to be part of our festival signifies how widespread the desire is to increase representation in entertainment," said Karen Horne, SVP of Programming Talent Development & Inclusion, NBC Entertainment and Universal Television. "We are proud that our short film festival is not only a platform for diverse stories, but also a place to develop up and coming storytellers who are already creating work that reflects our society." The festival will also award filmmakers in the Outstanding Drama, Outstanding Comedy, Outstanding Director, Outstanding Writer, Outstanding Actor and the Audience Award categories. The awards will be determined by the festival's first-ever ambassadors, 
America Ferrera
 ("Superstore"), 
Mariska Hargitay
 ("Law & Order: SVU"), 
Chrissy Metz
 ("This Is Us") and 
Lena Waithe
 (2017 Emmy® Award winner for "Master of None"), as well as the judging panel which includes NBC Entertainment President 
Jennifer Salke
, Universal Television President 
Pearlena Igbokwe
, 
Debra Martin Chase 
(
The Princess Diaries
, 
Just Wright
), 
Sakina Jaffrey
 ("Timeless," "The Mindy Project"), 
Allen Maldonado
 ("Black-ish," "Survivor's Remorse"), 
Victor Turpin
 ("Shades of Blue") and 
Masi Oka
 ("Hawaii Five-0," "Heroes"). The finale screening and awards ceremony is free and open to the public. Tickets can be reserved at the 
festival website
. The NBCUniversal SHORT FILM FESTIVAL is presented by NBCUniversal and NBC Entertainment with title partners: Universal Pictures, Panavision, Xfinity and the NBCUniversal Division for Social Responsibility. Additional 2017 festival partners include Focus Features, Oxygen, USA Network, Bravo, Syfy, Fandango, E! Entertainment, Telemundo and
Hulu
, as well as industry partners including Creative Artists Agency (CAA), SAG-AFTRA, Tandem Productions, Everybody Digital, Room & Board, Writers Guild of America – East, Writers Guild of America – West, DGA and PGA.  
National Association of Black Journalists Celebrates Excellence in Journalism NABJ recognizes journalists for superior news coverage of black issues and the black community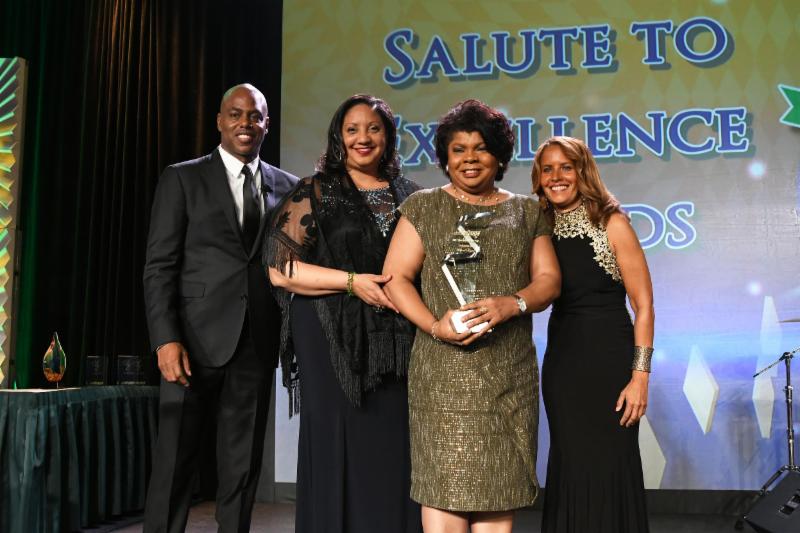 NEW ORLEANS (August 16, 2017) - The National Association of Black Journalists (NABJ) bestowed more than 100 awards at its 42nd Annual Convention and Career Fair from Aug. 9-13 in New Orleans, Louisiana. nabj inducted four veteran journalists into its 2017 Hall of Fame on Friday and announced the winners of the nabj Salute to Excellence (STE) and Special Honors awards on Aug. 12. April Ryan, American Urban Radio Network correspondent and White House Press corps icon, was among the honorees and recognized with the 2017 nabj Journalist of the Year Award at the STE ceremony. "I think of Shirley Chisholm and what she said. 'If you don't have a seat at the table, bring a folding chair.' I am so thankful every day I have a folding chair in that briefing room," Ryan said. "I need each and every one of you not to hug me, but to pray for me. When I'm under attack it's not just me, it's all of us." Yvette Miley, senior vice president for MSNBC and NBC News, received the association's Chuck Stone Lifetime Achievement Award. "This lifetime achievement award doesn't happen without people like you. It is not just about me, it about us," she said upon accepting her honor. Miley was preceded by New York Times columnist Charles Blow, who delivered the evening's keynote address. He emphasized the significance of an organization like nabj and the journalists it honors. "Don't let this industry tell you that being unapologetically black narrows your worldview. NABJ, the world needs you," Blow said. nabj gave awards in more than 100 categories across six segments including digital media, magazine, newspaper, photojournalism, television, and radio at the STE gala. Collegiate journalism and public relations work was also recognized. Through the gala, nabj recognizes journalism that best covered the black experience or addressed issues affecting the worldwide black community during 2016. The competition is open to all media organizations and individuals involved in print, broadcast and/or online journalism media. The Hall of Fame is NABJ's highest recognition. The 2017 nabj Hall of Fame class includes: Michael Days, former newspaper writer and author of "Obama's Legacy: What He Accomplished as President"; Rev. Aisha Karimah, prize-winning television producer; John Jenkins, veteran photographer and television executive; and Garth C. Reeves, Sr., Publisher Emeritus of the Miami Times. The Legacy and Ida B. Wells Awards were also presented during the Hall of Fame luncheon. Ron Thomas, former sports reporter and current head of the Journalism and Sports Program at Morehouse College in Atlanta, was honored with this year's Legacy Award, calling it his "personal Pulitzer." Detroit Free Press Columnist Rochelle Riley was the recipient of the Ida B. Wells Award. Riley was met with a standing ovation as she issued a challenge to journalists in the audience. "The people are demanding more of us journalists so we must rise and give it to them. We must train new generations to continue to tell our story," Riley said. Each year, nabj pays homage to legendary black journalists, authors, educators, and activists who have made outstanding contributions to both their industry and the black community across the diaspora. "nabj is proud to recognize these exemplary journalists," says Sarah Glover, nabj national president. "We will continue to ensure that outstanding journalism that provides perspective on black life is elevated and that black journalists are appreciated and praised for their excellent work." NABJ is great appreciative the support from our Hall of Fame partners Al Jazeera and Gift of Hope and Salute to Excellence partner FedEx. Inquiries and interview requests may be directed to Tanzi West Barbour at 
[email protected]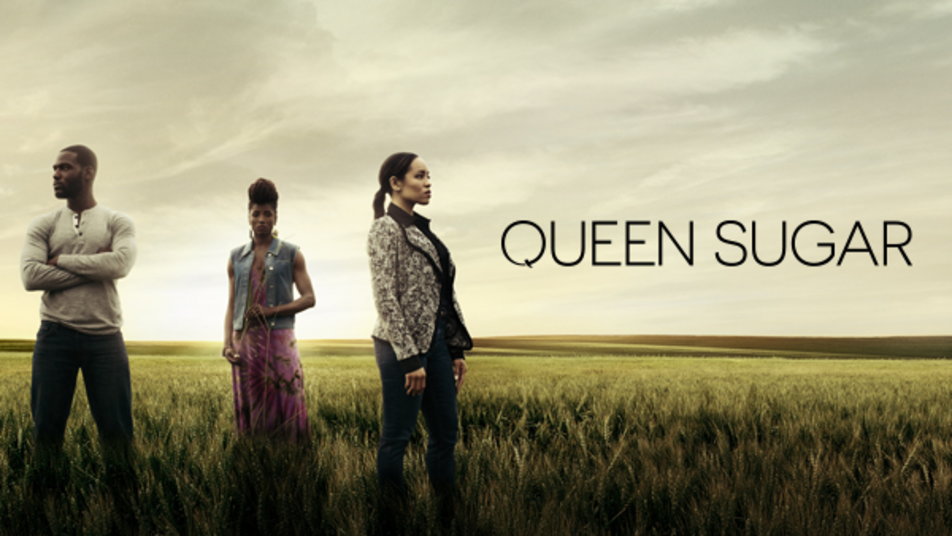 Oprah Winfrey's
Harpo Films
announced today it has partnered with award-winning filmmaker Ava DuVernay ("13
th
," "A Wrinkle in Time") on a first-look deal for television and digital media. The first collaboration is DuVernay's recently announced limited drama series "Central Park Five" for Netflix from Participant Media, Tribeca Productions and Harpo Films.  Additionally, OWN: Oprah Winfrey Network announced it has renewed for a third season DuVernay's critically acclaimed original drama series "Queen Sugar," from Warner Horizon Scripted Television. "Queen Sugar" (Wednesdays at 
10 p.m. ET
/PT) chronicles the lives and loves of the Bordelon siblings in Louisiana and recently debuted its second season on OWN (June 20) with its highest-rated episode ever in key adult and female demos. The series is currently averaging 2.4 million viewers (L3) and is consistently one of the most talked-about shows on social media. "I'm so proud of Ava and her ability as a filmmaker to challenge the status quo and push for inclusiveness on screen and behind the camera. I love, love, love the work we have been able to create so far. I am looking forward to developing many more meaningful projects together," said Oprah Winfrey, CEO, OWN and
Harpo Films
. "There is fresh air and room to roam. There is an artist-driven atmosphere and an intention to share stories that nourish. There is a
spirit
of inclusivity and imagination moving at all times," said DuVernay. "This is the new era of OWN. I'm thrilled to continue to collaborate with Ms. Winfrey as we expand the scope of our storytelling. And I feel fortunate to be a small part of this network at such a wonderful time in its evolution." In addition to announcing "Queen Sugar's" third season order, OWN has announced that Michael Michele, Roger Guenveur Smith and Beverly Todd will join the series in recurring roles later in season two.  Michele ("ER," "Kevin Hill") and Smith ("A Huey P. Newton Story," "Do the Right Thing") will play Darla's (Bianca Lawson) estranged parents, and Todd ("I Will Follow," "The Bucket List") plays Mother Olivia Brown, a much beloved and respected matriarchal activist residing in the 9
th
 Ward. Following a creative initiative established at the series' outset, DuVernay continues to assemble an all-female directing team. Making their television episodic directing debuts with "Queen Sugar," Garrett Bradley (Sundance award-winning director, "Alone"), Liesl Tommy (Tony-nominated director, "Eclipsed") and Christina Voros (acclaimed cinematographer and director "The Ladies," "Child of God") will join previously announced Julie Dash (Sundance award-winning "Daughters of the Dust") to direct upcoming episodes of the second half of season two, airing this fall.
 The Poynter Institute and the National Association of Black Journalists (NABJ) will once again offer a transformative, tuition-free leadership program to train the best and brightest journalists of color working in digital media.Applications are now open for the 2017 Leadership Academy for Diversity in Digital Media. The academy, offered to 25 participants, will take place Dec.