Radio Facts: Radio Facts: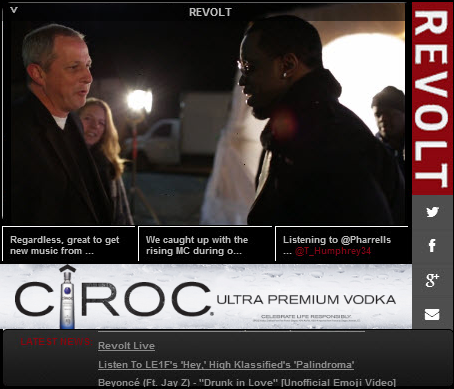 Through a groundbreaking partnership, REVOLT and ToneMedia announced an effort to pair the music network's original programming with ToneMedia's music platform. Beginning today, ToneMedia will host a customized video player across its top-ranking music properties, which will feature exclusive clips from REVOLT original programming, such as interviews, performances and highlights from REVOLT News, "REVOLT Live," "In Harms Way," and "The Gate."
"We recognized a white space in the digital landscape for a deeper music experience for fans searching for content, and worked with ToneMedia to develop a custom solution that pairs our special blend of programming that is fresh and unique to a growing audience of connected millennials," said REVOLT CEO Keith Clinkscales. "This partnership represents a strategic goal to make music content easily accessible in a way that allows us to integrate brands that appeal to millennials through a platform that delivers content in a hyper-targeted and relevant manner."
The ToneMedia platform, which includes sites like musiXmatch, SongMeanings, AZLyrics, Bandsintown and SongLyrics, was built around the passionate behavior of music enthusiasts connecting, surfing, sharing and engaging with music content. ToneMedia's patent-pending targeting predicts consumer behavior based on music preference, providing sophisticated, multi-level engagement for advertisers and marketers across the web and mobile.
"Given our position as attracting the No. 1 composition of 18 to 24 year olds on the Web, the idea to partner made great sense," said Val Katayev, CEO of ToneMedia. "We are proud to help boost the launch of REVOLT with an additional audience of 55 million and are excited to create a new video advertising offer for brands looking to reach millennials and music fans."