The NBA Finals are set, and it is sure to be a good one. You have the heavy favorites, the Lakers and the team with a chip on their shoulder, the Heat. We know all about the top star with the Lakers, but the world is about to get a taste of the Heat's star, Jimmy Butler. Fans in Chicago, Minnesota and Philly know all about him, but what most people don't know is how he has grown as a leader. He is still tough and all about business, but the approach is more acceptable to his teammates. He is going to cuss them out, but it will also come with a basketball solution. He credits former teammates like Derrick Rose, Joakim Noah, Carlos Boozer and Luol Deng for helping him develop as a leader and is using their lessons with his Heat teammates.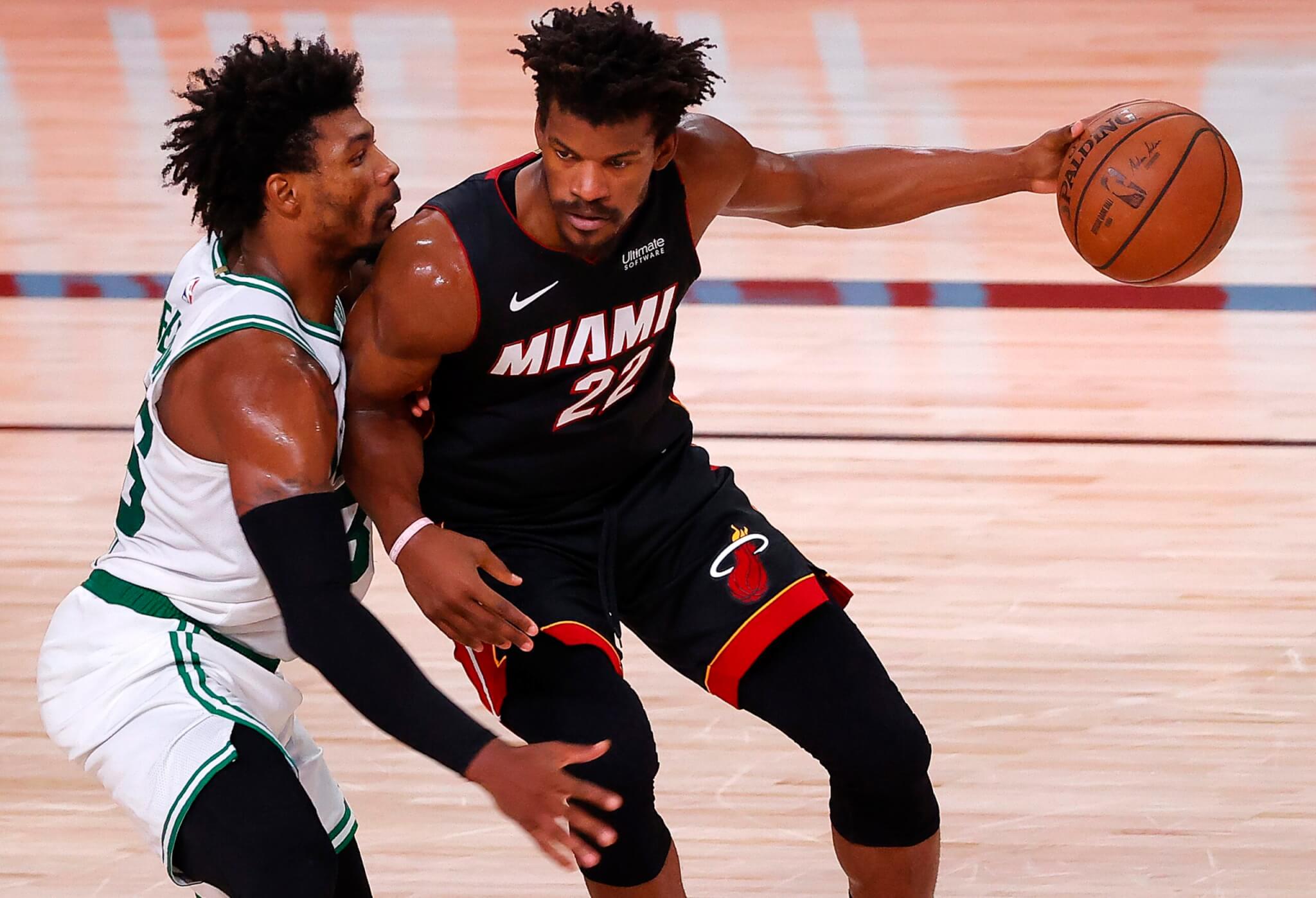 In Chicago, he was sold a bag of goods, bamboozled. He was basically part of building a narrative to rid the team of longtime stars and at one time fan favorites. He believed other players who were stars didn't work as hard as him, well they had talent that didn't require the SAME type of work Jimmy put in day after day. Plus, these same players had shredded knees, feet, etc. so they couldn't go as hard as him. None of that mattered in the narrative being created and he went along with it.
Suddenly, he is the man in Chicago, and he is promised the keys to the castle. Unfortunately, instead of having all of the king's men and horses; he had court jesters (in the front office). Finally, he began to realize that nothing was as it seemed. He then became the same problem as the others before him and it was time for him to go. He found himself with another team with guys not doing what he thought they should do and the way he displayed his frustration didn't sit well with the big guys. So, once again, he had to leave. He came to a place where it looked like they were a player like him away from being the best and they couldn't work with him. So, he set out to find his forever home and here he is in Miami. He has taken what he has learned at each stop and uses it with his new group of guys hungry for respect and ready to soak up the knowledge. They are also willing to cuss him out, so it all works.
Now Jimmy, will face his familiar Eastern Conference foe LeBron James. He and his team are ready to shock the world and hand LeBron his 7th finals loss. Jimmy is as tough as they come and ready to put it all on the line to cement his status in the league.