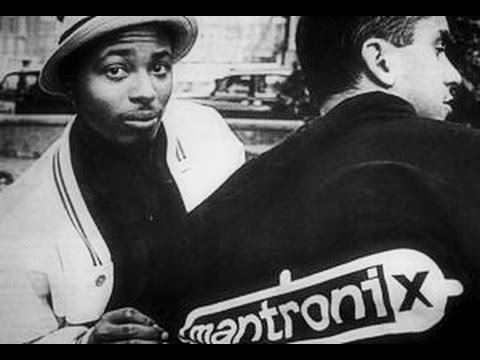 Radio Facts:
There are SO many Hitmaking 80s and 90s R&B Groups that came and went very quickly but few were like these groups.
This list has several of the black male singers and black female singers who should have been bigger stars but for whatever reason, their success was brief. Some still have successful behind-the-scenes careers; others might struggle with health issues or living out of the limelight. It is most unfortunate that the 15 minutes of fame for some was short-lived. Here is an update on a few past successful groups and/or singers.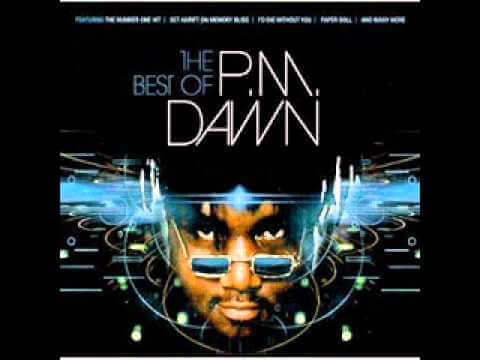 PM Dawn
The two brothers slammed onto the music scene in the early 90s with an across-the-board smash "Set Adrift on Memory Bliss," using a sample from Spandau Ballet's catchy mid-tempo ballad "True." The musical group PM Dawn is still around, except that the original members are gone, and their cousin has taken over. The original members, Attrell Cordes and Jarrett Cordes, who started PM Dawn in 1988, found moderate success in their early years.
They put out five albums and one compilation album before 2005. In 2005, Attrell (the big guy) suffered a stroke that left him paralyzed on the left side of his body. Attrell had another stroke in 2009 and a partial leg amputation due to an infection. On June 17, 2016, Attrell, known within the group as Prince Be, died of renal disease caused by complications of diabetes at the age of 46 at a hospital in Neptune City, New Jersey.
Soon after that, Jarrett decided to embark on a solo career. So he was replaced by his cousin, Doctor Giggles (Doc G). So now, neither of the original members of the music group PM Dawn is performing, and the group continues with Doc G.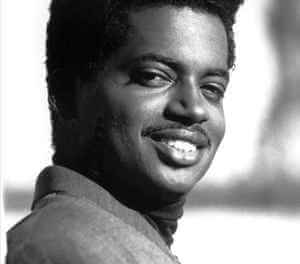 Eugene Wilde
In 1984, Eugene Wilde joined Philly World Records, and wrote and recorded his first hit, "Gotta Get You Home Tonight." It rose to #1 on the US Hot R&B/Hip-Hop Songs chart and also made #18 on the UK Singles Chart.[3] After a couple of less successful follow-ups, he hit #1 again a year later with "Don't Say No Tonight." He also had some lesser hits, including "Diana" (1986). His track "Personality" peaked at #34 in the UK.
Subsequent releases on the MCA label, solo and with the group Cabo Frio, were less successful. What a lot of people don't know is once Wilde's singing career started to fall off, he found success behind the scenes as a songwriter, having penned "I'll Never Break Your Heart" with Albert Manno for the Backstreet Boys] He co-wrote the album track "Dear Diary" with Jason Blume and Britney Spears for Spears's 2000 album, Oops!… I Did It Again
He co-wrote the song "I Wish" with Peter Biker, Kenneth Karlin, and Carsten Schack (who are better known as the Danish production/songwriting duo Soulshock & Karlin) for Victoria Beckham for her 2001 album, Victoria Beckham – which was planned as Beckham's third single, a duet with Robbie Craig, but the release was canceled. Willde recently released music digitally with a CD "Get Comfortable" and the lead single "Catch Me I'm Fallin."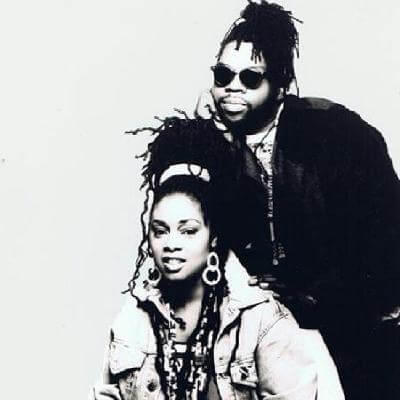 Soul II Soul
The group also had some success in the United States, where "Back To Life" reached the Top 10 and was certified platinum. The album (renamed as Keep On Moving for the US market) reached the Top 20 and sold over two million copies but they had greater success in Europe. It appears the group was not ready for success with an undefined and confusing concept in which Jazzy B stated Soul II Soul was not a group it was a collective.
This proved to be true with constant changes in the line-up and the first female lead, Caron Wheeler, who sang on the group's first hits Keep on Movin' and Back to Life, leaving the group after the first album to start a failed solo career. In 2002, Doreen Waddell, a former singer with Soul II Soul living in Hove, died after being hit by three cars while fleeing from a shoplifting incident. The 36-year-old, who left a 4-year-old son, sang some lead vocals on Soul II Soul's 1989 Club Classics Vol—one album.
The daughter of former member Melissa Bell, Alexandra Burke, was the winner of the 2008 series of the UK television talent contest The X Factor and has since gone on to a successful music career of her own. On 2 December 2008, a radio program about Soul II Soul was broadcast on BBC Radio 4. The original Soul II Soul Sound featuring Caron Wheeler toured Australia nationally in February 2009.

Force MDs
The Force MDs' most memorable hit, "Tender Love," was featured in the 1985 feature film and soundtrack Krush Groove. The single proved to be a huge success, peaking at #10 in the Billboard Hot 100 chart, and becoming an instant R&B classic after it stayed on the chart for 19 weeks. "Tender Love," written and produced by Jimmy Jam and Terry Lewis, is a ballad that was WAY off the beaten path of the funk-laced rhythmic percussion the producing duo was more known for. It was also one of the tracks that helped Jam & Lewis garner a Grammy Award for Producer of the Year.
The Force M.D.'s finally scored its first R&B #1 hit in 1987, "Love is a House," from the group's third album, Touch & Go. However, the group's popularity began to wane the following year. Tragedy struck the group three times with the passing of three members: Charles "Mercury" Nelson suffered a fatal heart attack in 1995; Antoine "T.C.D." Lundy died of Lou Gehrig's disease in 1998, and DJ Dr. Rock died under unknown circumstances.
The Remaining MDs returned with a comeback album titled The Reunion in 2000 and appeared with a new line-up on the recently canceled Monique Show on BET.

Damian Dame
LaFace Records' premiere group Damian Dame consisted of Debra Jean Hurd aka "Deah Dame," and Bruce Edward Brodus aka Damian. They were famous for the following hits, "Exclusivity," "Right Down To It," and "Gotta Learn My Rhythm." Deah tragically died in a car accident on June 27, 1994. She was 35 years old. Damian would die on the exact same day (June 27th) two years later from Cancer.

Mantronix
Kurtis Mantronik was working at a record store when he met a rapper and they formed the duo Mantronix. Oddly Kurtis was working 20 jobs at Sleeping Bag Records while he was also a star on the roster, promoting, marketing, and producing other acts on the label, like Joyce Simms. He eventually quit the industry and moved to Europe. "I dropped out of the scene from 1991 to about '98.
I stopped making music because I was burned out. I had to deal with some legal issues, which took its toll on me. I started doing all this stuff when I was 17″ working for the label (Sleeping Bag Records) day-in-day-out, and I had no time for myself. Sometimes I'd stay in the studio for two or three days and sleep on the studio floor because I didn't want to lose the settings on the console …
[B]y the time we'd come out of that place we were green! I began to resent it and eventually started backing off from a lot of stuff. The new jack started coming in and house started to take over."