Time waits for no one, and neither does radio. The legendary Sam Sylk knows that from his experience, and he is wise not to forget it.
He's originally from Chicago. Over the years, I've always been impressed with his ability to brand himself in a way that opens the door to opportunity.
When you look at his FaceBook page, you don't see a lot of pictures of celebrities. Let's face it, for the most part, we all know how small yet segregated the industry is. We have to ask ourselves what's more important. Always promoting what THEY do or finding a way to also promote what WE do.
Sam promotes his show, the station, his events, and now his restaurant on social media. He's brilliant at getting the most out of the social media concept. Sam also understands leverage, use it, or lose it. No doubt this helps him in many ways on and off the air. He's building a legacy that goes beyond radio. KUDOS.
His food looks great too. I encourage all industry people to order something from his restaurant (lol). I'm not sure if he ships, but help this man build his business. I hear the fried salmon is the best. Sylk attended Kennedy King College & Columbia School of Broadcasting. His first radio gig was at WACR in Columbus, Mississippi.
After that, he did stints in Tulsa, Oklahoma, West Helena, Arkansas; Chicago, and Philadelphia. And he's currently in Cleveland and Cincinnati. He's also been a programmer. We wanted to catch up with him to get his perspective on a few things in and out of today's industry.
Which market have you been in the longest?

Chicago & Cleveland
Many people think that Radio is a dying medium what are your thoughts?

Content that is relatable and interaction with the listeners is key that sets us apart from the playlist. The days of us being first playing a song is over unless an artist delivers it.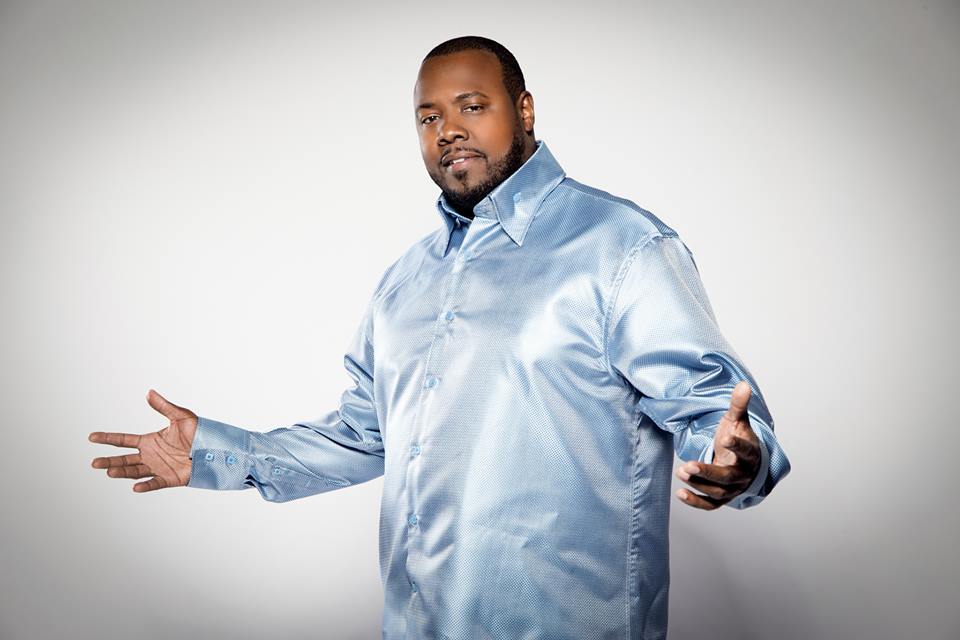 What changes do you predict will happen over the next few years in the industry?
Hip-Hop stations will have Syndicated afternoons. Radio DJs with a brand will be able to survive if they plan ahead e.g. cars are WIFI. If you have a platform, people can listen to you as much as they do terrestrial radio. I remember when People thought satellite radio wouldn't last well how long has that been? People thought Howard Stern was crazy for leaving Terrestrial radio.
What are some of the common mistakes that you consistently see Radio DJs making?

Being comfortable and scared of change. Study your craft you should listen to other formats it will help develop you as a talent.
Do you have a Sam Silk podcast?

I have one on SoundCloud, TuneIn, iTunes, and an App Sam Sylk Radio. The podcast right now is just an extension of the content from my show and celebrity interviews. Sam Sylk Radio is an Internet Radio Station.
What do you think of the podcasting industry?

I think it's a huge way to connect with your listeners and if done right a huge payday.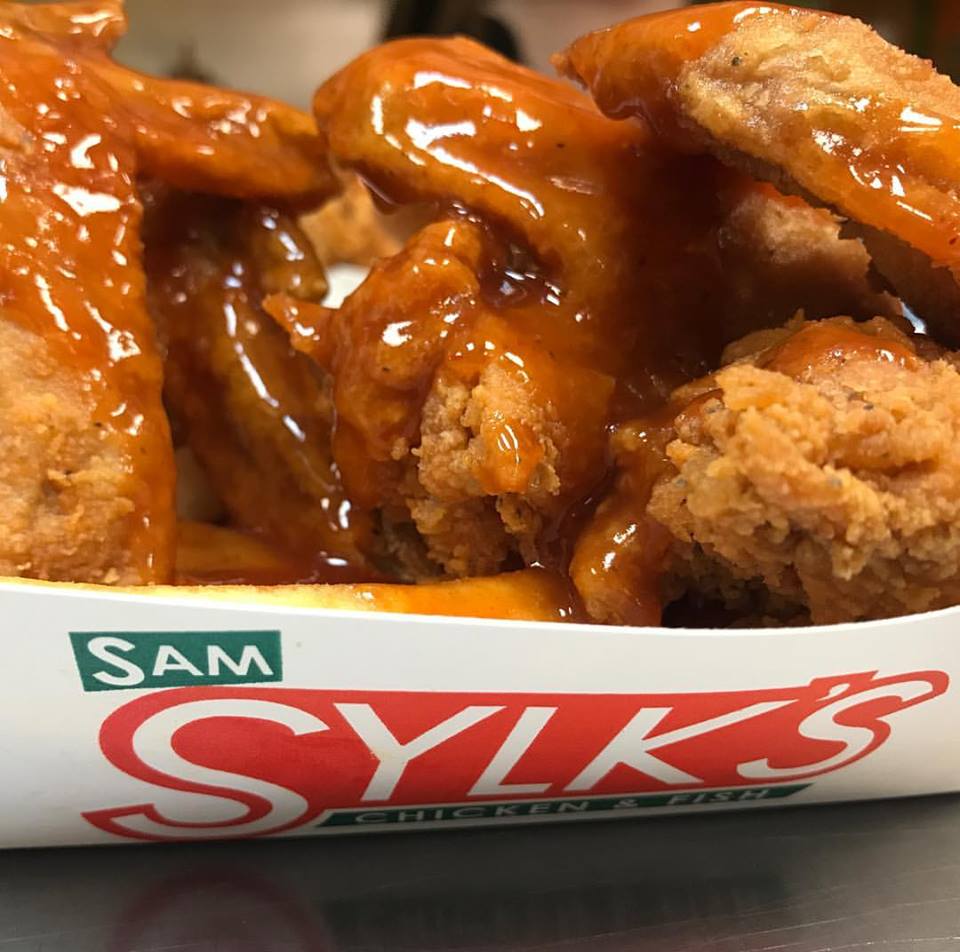 So Sam Sylk is a Radio DJ AND an entrepreneur tell us about that

I've always been passionate about the food industry and being an owner. For years I've endorsed many products this time, it's my turn (lol). I want to be what I talk about on and off air, and that's building our community which means creating jobs and ownership for those who want it.
Do you like to cook?

For sure, I enjoy it I had to show the team how I wanted it done.
What are some of the greatest challenges that you experience as an entrepreneur?

Finding good help, people say they want a job, but they really only want a check
Blocking out the naysayers, you can't expect everyone to get the vision it's yours it belongs to you so you have to stay focused. Remember when they started selling bottled water? Someone said that was silly now we all buy bottled water.
Time management got me at first, but now I'm way more focused.
Getting over fear. I had to get over it. Now we are doing it, and I praise GOD for the strength
How do you balance a shift, the restaurant, and your personal life?

It's hard, but you must make time for what's important to you. God, Family, I'm now starting to force myself to take time for myself it's a must if I want to stay sane.
What are some of the things that take precedence over your career at this point? (financial planning, longevity, business ownership, etc)

Man, you answered the question above. I'm learning to be smarter with my money. It's a must. For me, all three play into each other.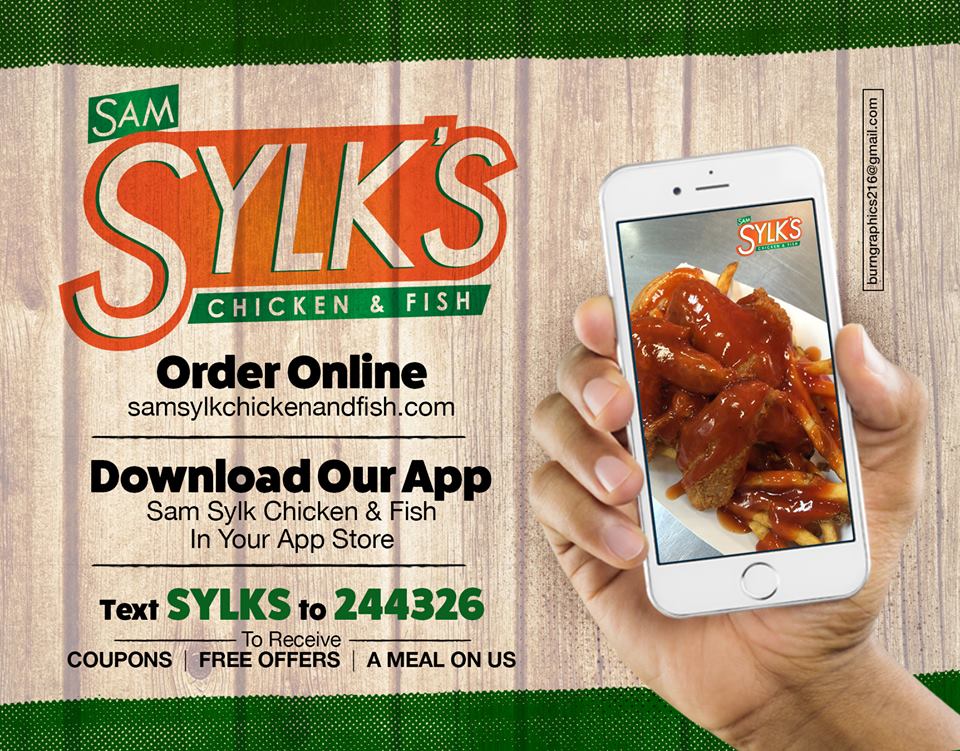 Picture of Sam Sylk's Chicken and Fish
Besides me, who are some of the other people you greatly admire in the industry, and why? (Lol)

You're funny, bro Lol, real talk, I like how you were the first that I know to go digital with the industry trade magazine and look at you now. I'm waiting for the Radio Facts Conference. Man, this list is long, and I don't want to leave anyone out.
1. Colby Colb, There's no doubt he's a force to be reckoned with. I like his sense of urgency let's get it done, winning attitude. In this business, you have to continue to grow, and I've learned a lot under his leadership.

2. Rick Party, when I came back home from Tulsa, he invited me to his show we met through a mutual friend. I will never forget what Rick Party did when I had my audition for GCI.
He volunteered to run my board. I'm like really dude it's Saturday night 10 pm you are off and a full timer. In an industry where it's so competitive, he has no problem sharing his knowledge and experience. I can call him right now

3. The Late Doug Banks. When I was on college Radio WOUI, I used to prank call Doug's morning show. When I got my first Radio gig, Doug invited me to the station and showed me the ropes he also gave me his famous 911 call. What Radio DJ do you know now that will offer their bit for free? No matter how many markets Doug was in, he remained humble and approachable.

4. Elroy Smith is a creative and marketing genius. If Elroy believes in you, he pushes the envelope, He is A great talent coach.

5. Bill Black Bill is not afraid of going against Urban AC Tradition what does that mean? It can't be the same programming when I was a kid.
He has the future playbook for urban AC formatQuick shouts outs to Derrick Brown, Terri Thomas, Skip Dillard (WBLS and WLIB) and Hurricane Dave these are some of the best programmers in the game. One of my favorite morning shows is Dee in The Morning she's dope. Now that's a radio show, my friend.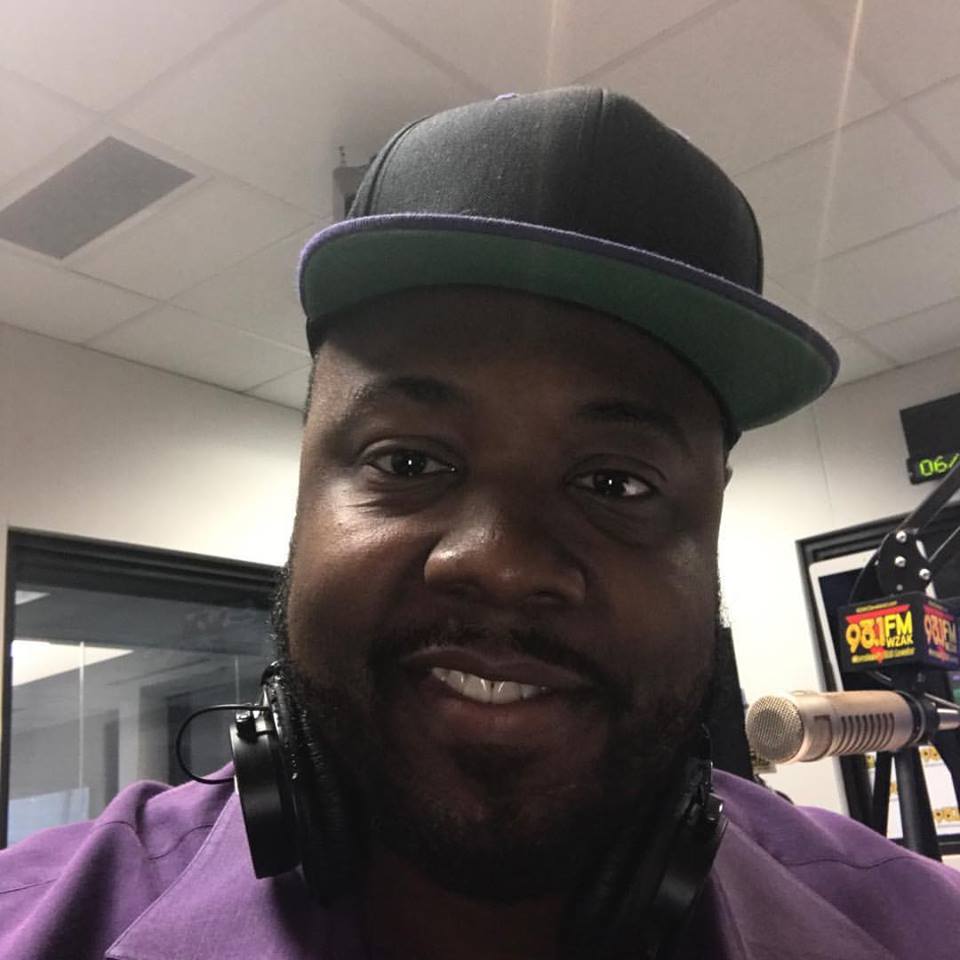 What are some of the things middle-aged Radio DJs can do to keep working in the industry?

Stay relatable to their target demo, be willing to change when necessary, and have fun!!!
What social media platform do you get the most out of and why?

Facebook & IG. FB is where the majority of the world lives that's because they keep reinventing and staying competitive.
Where do you see the legendary Sam Sylk in the next two years?

Growing my digital platform and going national. Also, another book. As far as the restaurants, I will be a major player … let's go, Global baby!!! Sam Sylks' Instagram