Performs On Jimmy Kimmel Live! October 27 & Xfinity Awesome Gig Powered by Pandora On October 29
Second Artist to Score Four #1 Hits Within Two Years On the Billboard Adult R&B Songs Chart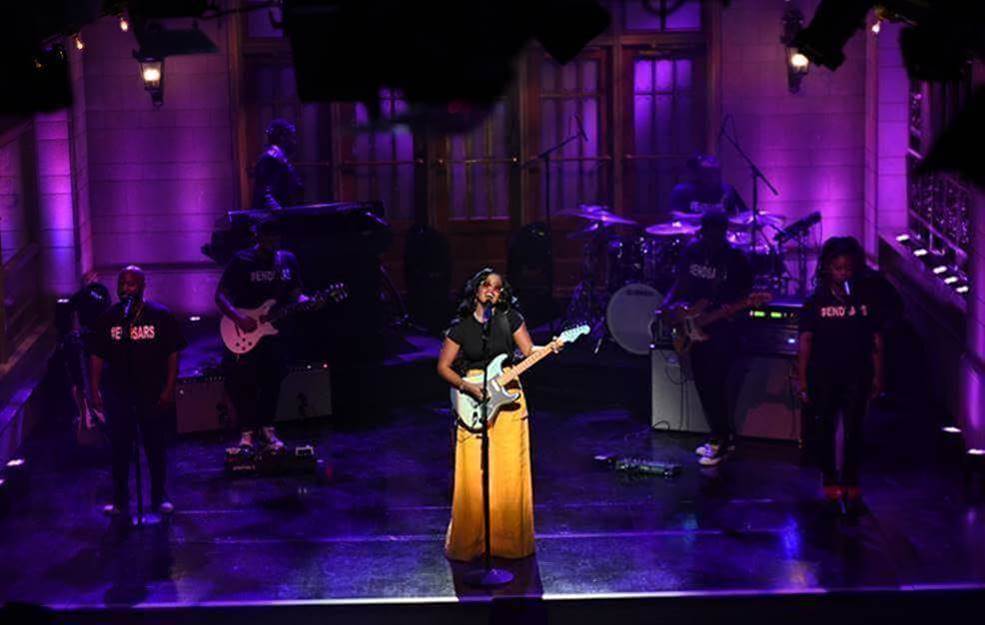 This past Saturday, H.E.R., the two-time Grammy Award winning singer, songwriter and musician, made her stellar debut on the iconic Saturday Night Live stage with captivating performances of "Damage" and "Hold On."  The studio versions of both songs are currently available at all digital service providers.
The performances have garnered praise from fans and press alike, including NPR, Entertainment Weekly, Billboard, UPROXX, The Atlantic and Rolling Stone who stated: "For 'Damage,' H.E.R. replicated the vibes of the track's live music video released earlier this week, while the ballad 'Hold On' allowed the singer to show off her guitar chops…" H.E.R.'s SNL debut adds to a long impressive list of performances from the dynamic artist, including this year's Emmy Awards with her beautiful rendition of Prince's "Nothing Compares 2 U," and two consecutive performances on the Grammy Awards in 2019 and 2020.
Tomorrow night, October 27, H.E.R. returns to Jimmy Kimmel Live!to perform "Damage,"followed by the virtual Xfinity Awesome Gig Powered by Pandora on October 29 at 9pm EDT. Fans can RSVP for the free event HERE.
With a brand new full-length album on the horizon, H.E.R. recently became the second artist to score four #1 hits within two years on the Billboard Adult R&B Songs chart with her latest feature on Lonr's "Make the Most." Previous #1 chart-toppers were "Focus" and her collaborations with Skip Marley on "Slow Down" and Daniel Caesar on "Best Part." The first to achieve this feat was Toni Braxton, who H.E.R. recently collaborated with on Toni's new single "Gotta Move On."
Watch her SNL performances below.
SNL Performance of "Damage":
SNL Performance of "Hold On":
"Damage" Music Video: