Absolute Best Black Female Singers of All Time
Who Are the Top Black Female Singers of All Time? – Any way that you look at it black women singers have made an indelible mark on the history of soul music as everything from soul singers, to crossing over to pop music singers. Whatever genre you want to call it, R&B Music, race music, black music or pop music … black singers cannot be denied their own place in its history. These are the women who have taken the industry by storm since the inception of the music industry.
From the Blues to Jazz to R&B the riffs, scats, octaves, and emotion black women singers have mastered over the decades have without a doubt played an integral part in the music industry it's a rich history. Like "Soul Food" we have, or at least HAD a plethora of Soul Music to choose from.
Black female singers were there during the highs and the lows of our community from the ins and outs of love go through the Civil Rights movement.If we were to close the music history books today and list the best black female singers of all time is this list complete? Absolutely not, you would literally have to write a book on all the great black women in music, but these are our choices in who we think the top ones are. Do you agree or disagree? Well, you can be the judge.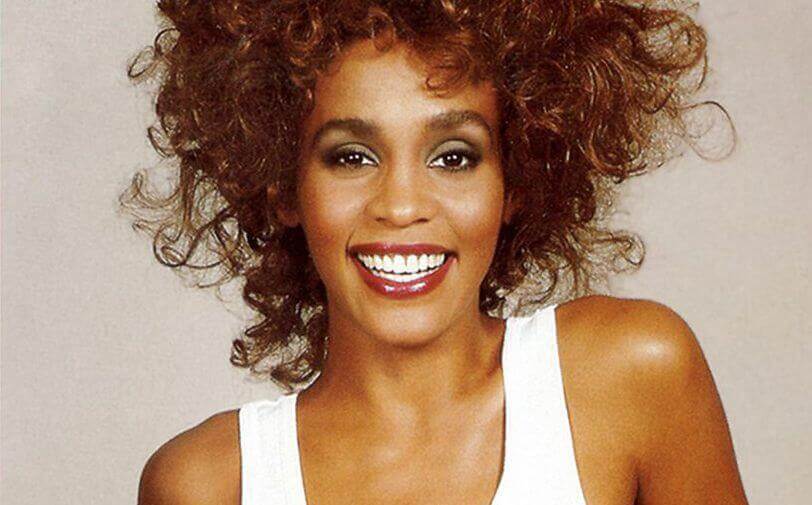 Whitney Houston
Only a fool could deny the late Whitney Houston's amazing talent. She had one of the most spectacular voices of the century and sold millions of albums and singles in a career that spanned 30 years. No list would be complete without including her as one of the best black female singers of all time.
Whitney Elizabeth Houston was born on August 9th, 1963 in New Jersey. She began singing as a child in child and in high school became a background vocalist.
At 19, she managed to sign to the label Arista records. Her first two albums, Whitney Houston and Whitney both managed to get to first place on the billboard 200. She holds the record as the only artist who has had seven of her singles consecutively in the number one spot on the billboard hot 100 charts in the US.  Houston was certified quintuple platinum by RIAA after yet two of her songs from her third album became the top songs yet again on Billboard top 100.
She recorded six songs for the romantic thriller film she acted in 1992. One of the songs, "I will always love you" won a Grammy award as the record of the year. It also became the best–selling single in music history by a female.
She recorded two more soundtracks for films she starred in as well in 1995 and 1996 and the soundtrack to the latter became the best-selling all-time gospel album. 
Whitney's struggles started overshadowing her career in 2002. Her marriage to Bobby Brown seemed to be struggling too. Her last album was in 2009 and it was a success. She was found dead in her bathtub on February 11th, 2012 and it was attributed to her heart disease and cocaine use. In 2020, she got accepted into the Rock and Roll hall of fame.
Aretha Franklin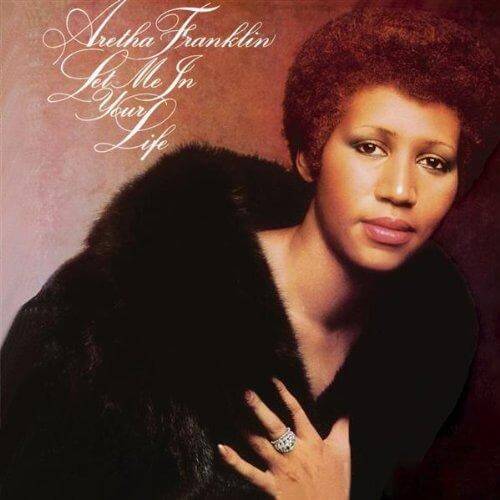 The late Aretha Franklin had etched her space in history as the undeniable Queen of Soul decades ago. As one of the pioneering black women in the best singing category, her career spanned more than 50 years.
Born on March 25th, 1942 in Memphis Tennessee, she began her career at 18 as a secular singer for Columbia records. She however found success after signing with Atlantic Records which was in 1966.
She soon became known as the "Queen of Soul" by the end of the 1960s. She recorded more albums until 1979 when she started having problems with her recording company. She then moved to Arista records. 
She recorded a total of 112 singles charted on billboard, which included 77 which were hot entries, 17 that were the top-ten pop singles, and 20 which became number one R & B singles. Franklin won 18 Grammy Awards in totality and received numerous honors including a special citation in 2019 for her undeniable contribution to American music as well as culture for more than five decades.
Aretha died on August 16th, 2018 at the age of 76 of the pancreatic neuroendocrine tumor.
Nancy Wilson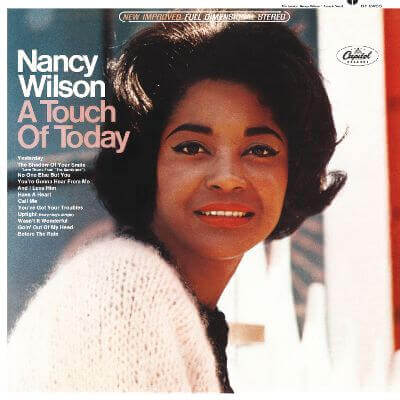 The late Nancy Wilson was always a bit underrated but she made up for it with her Jazz tinged sexy vocals that won fans worldwide and earned her space as a great singer of many genres, including jazz and soul. She was the epitome of class and elegance and one of the few black women on our list that transcended musical genres.
Nancy Sue Wilson was born on February 20th, 1968 in Ohio. She was not only a singer but also an actress whose career spanned well over five decades.
This is from the mid-1950s till the early 2010s when she retired. She was put in the limelight by her single 'How glad I am. In total, Wilson managed to record more than 70 albums. She was also a Grammy winner thrice. Her genre of music ranged from jazz to pop to R & B to the soul. She acquired many titles such as 'Sweet Nancy' and 'Fancy Miss Nancy'. She however preferred being called a song stylist.
Nancy died at 81 years old on December 13th, 2018 at her home in Pioneertown. She had before had several health complications and earlier that year lost her husband to cancer.
Dionne Warwick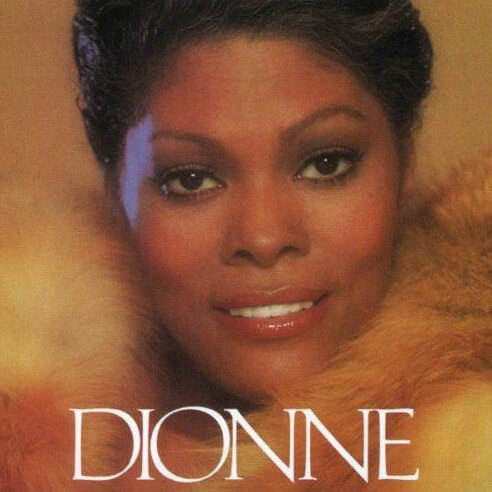 Dionne Warwick was the whitney houston of the 60s, teaming up with Burt Bacharach for some of the most memorable hits in the history of music like I Say a Little Prayer and Walk on By. She ranked high as one of the few black women on the pop charts in those days and her legacy continues to be one of the greatest black female singers of all time.
Marie Dionne was born on 12th December 1940 in New Jersey. She is known as a singer, television host, actress, and also for UN's Food and Agricultural Organization, a former Goodwill Ambassador. Warwick is among the 40 most phenomenal hitmakers between the years 1955 and 1999.
This is based on her billboard's hot 100 pop chart singles history. 56 of her singles made it to the top 100 between the year 1962-1998. She also had a total of 80 singles getting to the Hot 100.
She appeared on season 3 of the Masked singer in 2020. She also prides herself on having honorary doctorates from seven institutions. Dionne finally got nominated for the Rock and Roll Hall of Fame on February 10, 2021, for the first time.
Gladys Knight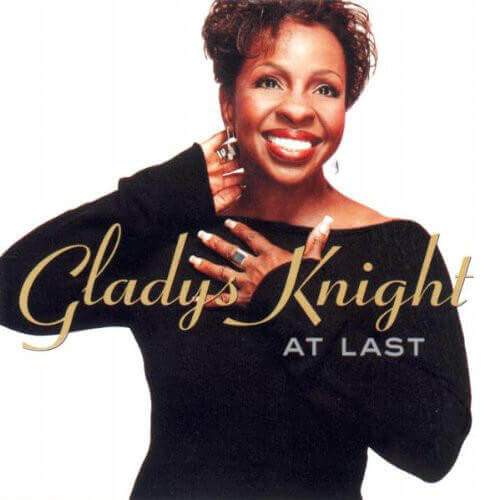 Gladys Knight has one of the most recognizable and BEST voices in R&B. She is still going strong today
Born on the 28th May 1944 in Atlanta Gladys Maria Knight is referred to as the Empress of Soul. She has won 7 grammies throughout her career.4 of these were her own as a solo artist while the other three were with her group.
She is known for her hit songs in the 1970s as well as the 1980s which were with her group called Gladys Knight & the pips. The group consisted of her brother (Merald Knight "Bubba") and also her two cousins Edwarn Patten and William Guest. 
She is an inductee, along with the Pips to the Rock and Roll Hall of Fame. Besides, two of her songs were also inducted for artistic as well as historical and significant value into the Grammy Hall of Fame. In 1989, she recorded the theme song to a James Bond film.
Chaka Khan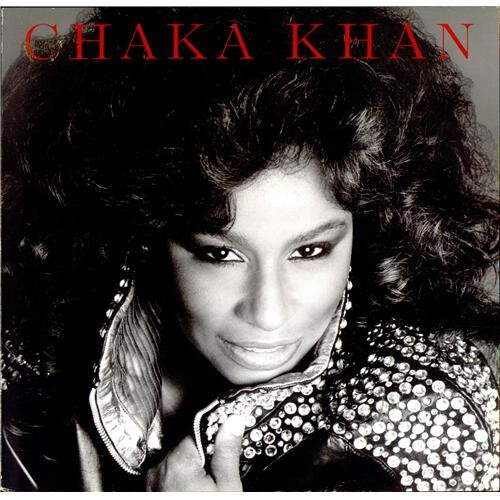 chaka Khan has solidified her space as one of the premier singers in R&B history. Her range and interpretation is second to none.
Yvette Marie Stevens (Chaka Khan as her stage name) was born on March 23rd, 1953 in Illinois. She is known as a musician, songwriter as well as a singer. Beginning in the 1970s, her career has spiraled almost five decades. Her starting point was in the funk band Rufus as the lead vocalist.
She acquired the name "Queen of Funk". Khan is known as the very first R & B musician to have a hit that was a crossover and featured a rapper. This was in 1984. She has won 10 Grammy Awards in total and has also sold 70 million records worldwide on an estimate.
She got 4 gold singles, 2 platinum albums, and 4 gold albums while with Rufus. However, in her solo career course, she acquired 3 gold albums, 3 gold singles, and 1 platinum album. Chaka has collaborated with so many artists including Robert Palmer and Mary J. Blige. In VH1's original list comprising of the 100 most phenomenal women of Rock and Roll, she was ranked as the seventeenth.
She has been nominated a total of seven times for the Rock and Roll Hall of Fame induction all through her career. She also competed in the Masked singer in 2020, in the third season.
Natalie Cole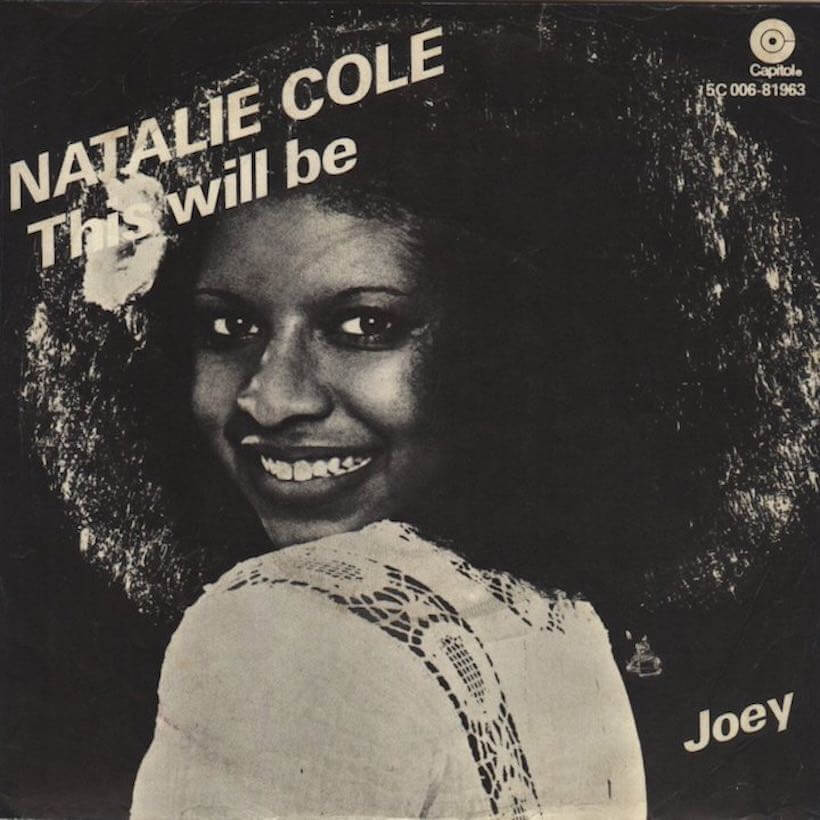 Natalie Cole was a multi-dimensional singer that can do standards, soul, jazz and even Latin music. Her troubled past and her poor relationships fueled her talent to incredible heights. Out of all the women on the list, Natalie and Mariah Carey probably has the best range.
Natalie Maria Cole was born on February 6th, 1950 in Los Angeles. Her success began in the mid-1970s with the hits 'Our love', 'This will be' and 'Inseparable'. She then made a come-back as a pop singer in 1987 with the album 'Everlasting'. Her biggest success was in the 1990s when she took to singing traditional pop as her father.
This got her 7 Grammy awards and she also managed to sell more than 3o million records across the world. Cole died on December 31st, 2015 of congestive heart failure.
Patti LaBelle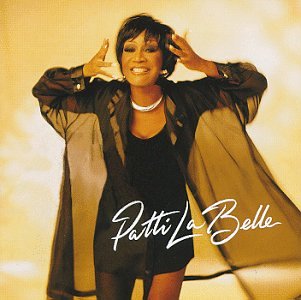 Patti LaBelle was never meant to be a gracious and plastic singer off stage or on. She never had a problem rolling on the floor and kicking off her shoes to the delight of fans and singing her heart out.
Patricia Louise Holte, known as Pattie LaBelle was born on May 24th, 1944 in Philadelphia. Her career began in the early 1960s in a vocal group as the lead singer. This group was later known as LaBelle and released the song 'Lady Marmalade' which got into the Grammy Hall of Fame. The group earned themselves the title of the first African-American group to be featured on the cover of the magazine Rolling Stone. The group came to an end in 1976. She won an individual Grammy Award and managed to be inducted into the Grammy Hall of Fame. She has also been able to sell 50 million records and more worldwide. She truly earned her title as the 'Godmother of Soul'.
Mariah Carey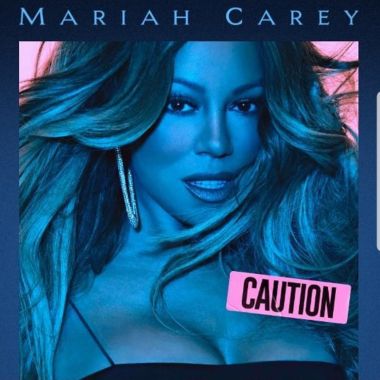 Mariah is not a soul singer or a pop singer she is JUST a GREAT singer. Her unique ability to sing in the whistle register is only matched by Rachelle Ferrell … Mariah is probably the wealthiest woman on the list as she wrote MOST of her smash hits so she will have a great payday for life. Best Black Female Singers
Born on March 27th, 1969 in New York, Mariah is famous for not only her melismatic style of singing and five-octave vocal range but also her whistle register signature use. Her success story began in 1990. She stands as the first artist to ever have all their five initial singles reaching the first position on the list of Billboard top 100.
She began inculcating hip-hop into her music in 1997. She has honored an award as the most successful artist of the country of the 1990s by Billboard. World Music Awards also awarded her as the best-selling music artist of the 1990s in the world along with the best-selling female artist in the pop of the millennium.
Carey stands as the highest-certified female artist in the U.S. She has sales of more than 200 million records all over the world. She has also managed to win 15 billboard music awards, ten American music awards, 19 world music awards, and five Grammy music awards. She is also in the Songwriters Hall of Fame as an inductee.
Phyllis Hyman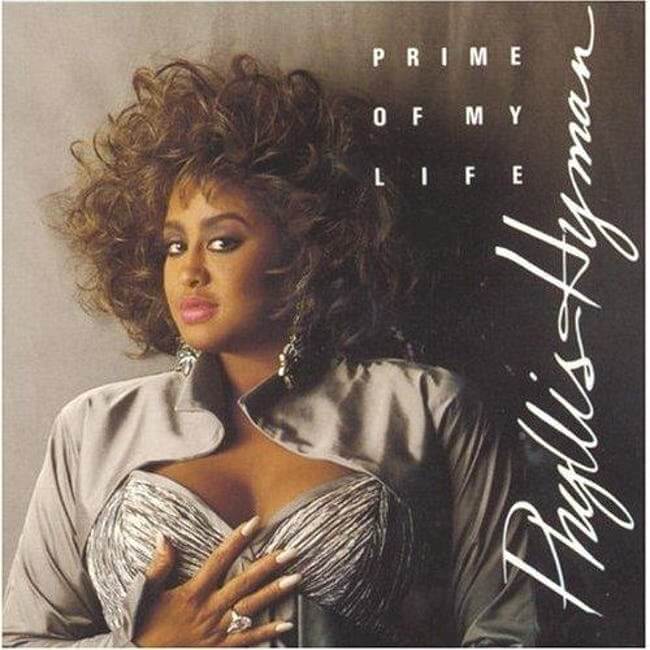 Phyllis was so incredibly underrated and she deserved SO much more recognition for her amazing voice. ironically her music sounds just as good today as it did 20 years ago RIP.
Phyllis Linda Hyman was born on July 6th, 1949 in Philadelphia. She is well known for her music in the period between the late 1970s to the early 1990s. Examples of her most popular songs include 'Don't wanna change the world which was released in 1991. She performed in a musical from 1981 to 1983 and it earned her two awards; a Theatre World Award as well as a Tony Award nomination. Hyman was bipolar and died on June 30th, 1995 to suicide.
Sarah Vaughn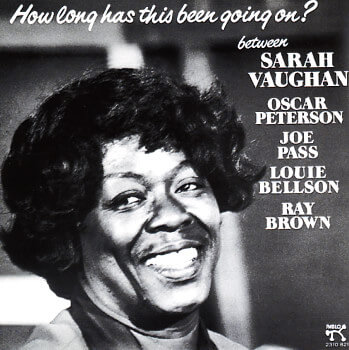 Sarah Vaughn was so talented with such great range and wonderful jazzy style that there were times she could sing like a man and bridge a baritone key into a soprano with amazing ease. She was truly one of the best singers in the world.
Born on March 27th, 1924 in New Jersey, Sarah Lois Vaughan was a popular singer of jazz. She had nicknames such as 'Sassy' and 'The Divine One' and won 4 Grammy Awards throughout her career.
This included a Lifetime Achievement Award. She was also awarded an NEA Jazz Masters in 1989 and is known to be among the most wondrous voices that were in the 20th century. She died at the age of 66 on April 3rd, 1990 to lung cancer.
These black women singers, now dead or alive, ran so that the others after them could walk. The world will forever have them as black legends in the music industry.
BEST BLACK MALE SINGERS OF ALL TIME
Ella Fitzgerald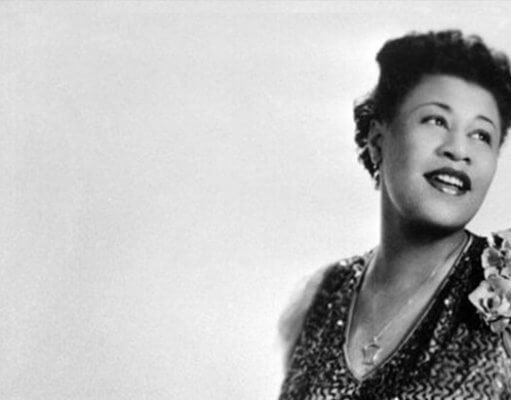 Is there anything that can't be said about the amazing Ella Fitzgerald?