Radio Facts: Keyshia Cole must be SO proud of this moment while Lil Scrappy is probably cheering his mother on. Resident celebrities Mama D...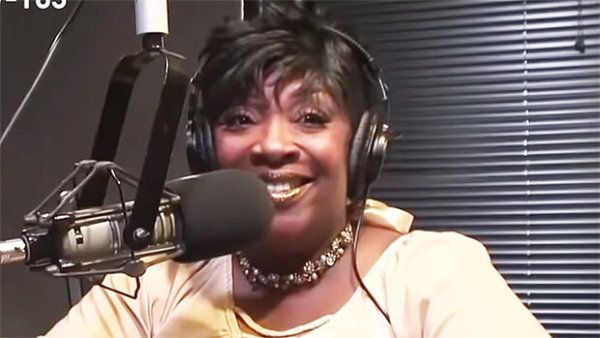 Originally posted September 16, 2018. Radio Facts: Wanda has since left the station and the story got bigger.We hear TMZ wanted her to be on the show to talk about it but she declined. Not sure what she is up to these days. All was going so well until near the end of the video. Still funny AF.
I kept seeing a video link posted this past Friday with V103's Wanda Smith from the Frank and Wanda show along with Katt Williams, for some reason it didn't occur to me to check it out until Sunday. Exhausted from work, I watched the video and l was not prepared for what I saw.In what appears to be a basic everyday interview V103 radio host Wanda Smith said something to set Katt off and he obliterated her radio status in a matter of minutes while the cameras and tapes and social media kept rolling and Frank Ski kept laughing.Katt started by saying Wanda was a horrible interviewer which had to catch her off guard because she already knew that but she wasn't expecting for it to ever be confirmed on the air. She nervously giggled not knowing what was coming next. Then she thought she could finish Katt off by saying he needed to go to the salon to get his hair did and that's when the unexpected roast took a turn for the worse for Wanda.Katt talked about her cholesterol, blood pressure and even questioned if her wig and headphones came as a unit and she could not keep up. But the church knew the services were over when he said 'If anybody wants some of Wanda's cheap jewelry go to Citgo and buy a pack of Newports and you can get the jewelry for $7' Officials had to call Wanda's' family and ask them to pay their final respects to her hosting gig at that point.
APPLE CREATES NEW HEADPHONE LINE INSPIRED BY WANDA SMITH: WIGBEATS?
Wanda was rendered catatonic and her hosting gig was put on
life
career support but Katt continued to pull the plug. I was laughing so hard I could barely understand him. All I could do was picture that cheap jewelry they sell in there. When she talked about him being in jail, he returned for the finish in record time. This could have been an amazing opportunity for Wanda to show her skills since the video went viral in 24 hours garnering 1 million views but you can tell she was a bit miffed. Katt even said she was a horrible interviewer which had to hit home. See Video below.
V103 Doug Banks Birthday Jam held Saturday, June 4th at The Venue at the Horseshoe Casino. To view more pictures visit: www.V103.com (DOUG BANKS DIES)
Origanally poted June 11, 2011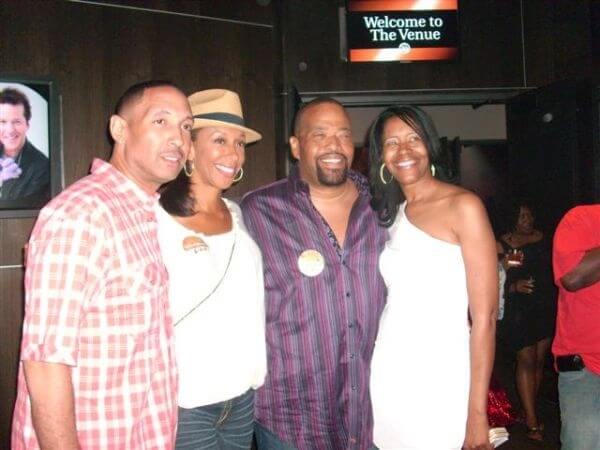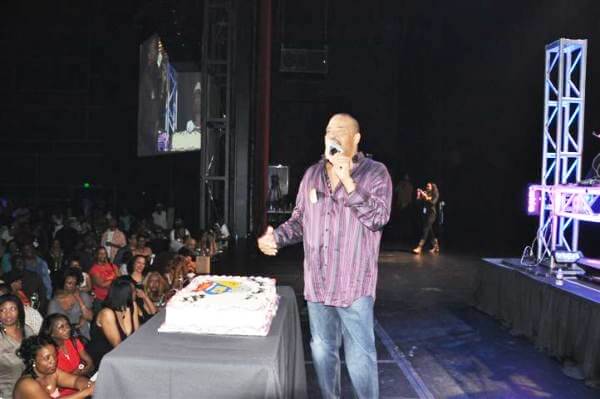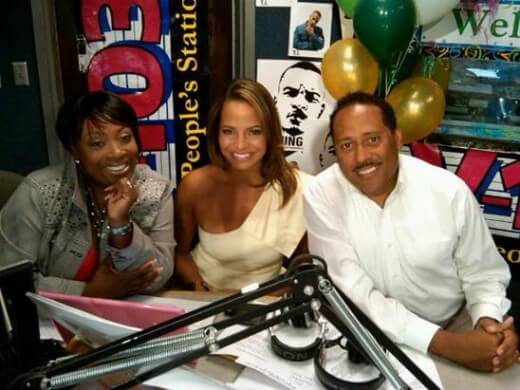 Originally posted November 26, 2010
Radio Facts: This was a total set up. We have all CUSSED in the studio, paid our bills and gotten into arguments with family members and significant others. Sh..., some of us have been FIRED during our shifts in the booth. Why is the booth so sacred now? Well because when someone that you are cussing out has the control of the mic, this kind of sh... can happen... (lol) Should the Radio DJ who turned on the mic have been suspended too? Thanks to AJCs Rodney Ho for the audio. Hear audio below ...
Super congrats to one of our favorite radio stations V103 celebrating the new morning show, The Morning Culture. We love the idea and it looks like the new team is excited about new beginnings. KUDOS
@V103atlanta We hit you with all kinds of newness this morning but who is #TheMorningCulture crew? Get to know us @jadenovah #atlanta #blackgirlmagic #music #morningradio

Posted by Frank Ski on Tuesday, January 22, 2019
 @V103atlanta We hit you with all kinds of newness this morning but who is #TheMorningCulture crew? Get to know us @jadenovah #atlanta #blackgirlmagic #music #morningradioPosted by Frank Ski on Tuesday, January 22, 2019
V103 is really pushing the envelope to do compelling radio. KUDOS. Here Frank Ski does a segment: Beyond The Pole - Part 3 An intimate look at some of Atlanta's most famous strippers!
 Beyond The Pole - Part 3 An intimate look at some of Atlanta's most famous strippers!Posted by Frank Ski on Thursday, January 17, 2019