Radio Facts: Radio Facts: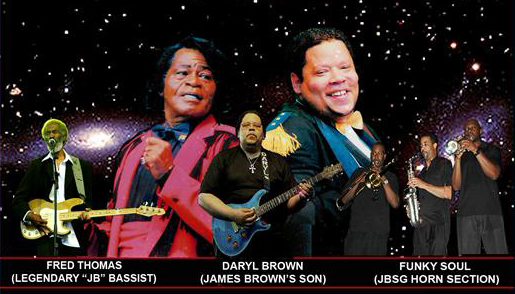 Plateau Music has signed soul artist Daryl Brown to a long-term recording agreement. Brown and producer Tony Mantor head back into the studio in April to begin work on a project tentatively slated for a fall release.
Daryl developed his musical chops performing on the road and in the studio as a member of his late father's band. He was coronated by "The Godfather Of Soul" to be his successor as "The Son Of Soul." Daryl has proudly carried that title as he has toured the world twice, appeared on television shows including The Tonight Show With Jay Leno, The David Letterman Show and The American Music Awards. He has even appeared on the big screen in Jackie Chan's 2002 action movie The Tuxedo.
music-signs-james-browns-son-daryl-brown/" data-numposts = "10" data-colorscheme = "light" data-order-by = "social" data-mobile=true>