Digital and Radio Facts: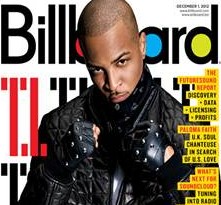 So Will Smith Asked President Obama to Help T.I.?
How long will the conservatives let this one lay still? In a new interview in Billboard magazine T.I. talks about his time in prison and admits that Will Smith placed a call to President Obama to help T.I. get an early release. President Obama said no but perhaps that is something Will should not have done and T.I. should have kept quiet? Here's a quote from the story below…Through the years, you've mentioned different people being supportive of everything you've gone through, including Eminem. Who else has been there to help?As you mentioned, of course, Em. He was extremely supportive and inspirational during that time. Busta Rhymes, Puffy, Lyor Cohen, Russell Simmons, Nelly, David Banner, Charlie Mack, Will Smith. Will actually went as far as getting in touch with [attorney general] Eric Holder and the Obama administration trying to see if we could get some kind of release. He was very politely told that was not possible. [laughs] I actually got this info a few days ago and forgot to mention this.