Madam "10% Dis," a.k.a. MC Lyte, has gracefully evolved from simply being known as a pioneering emcee who once shattered glass ceilings for women in Hip Hop. This is beyond breaking ground as the first female solo rapper ever nominated for a Grammy and earned a gold single. Since dropping her eighth full-length studio album, Legend, in 2015, MC Lyte has been leaning more toward Hollywood ambitions past the occasional loosie release.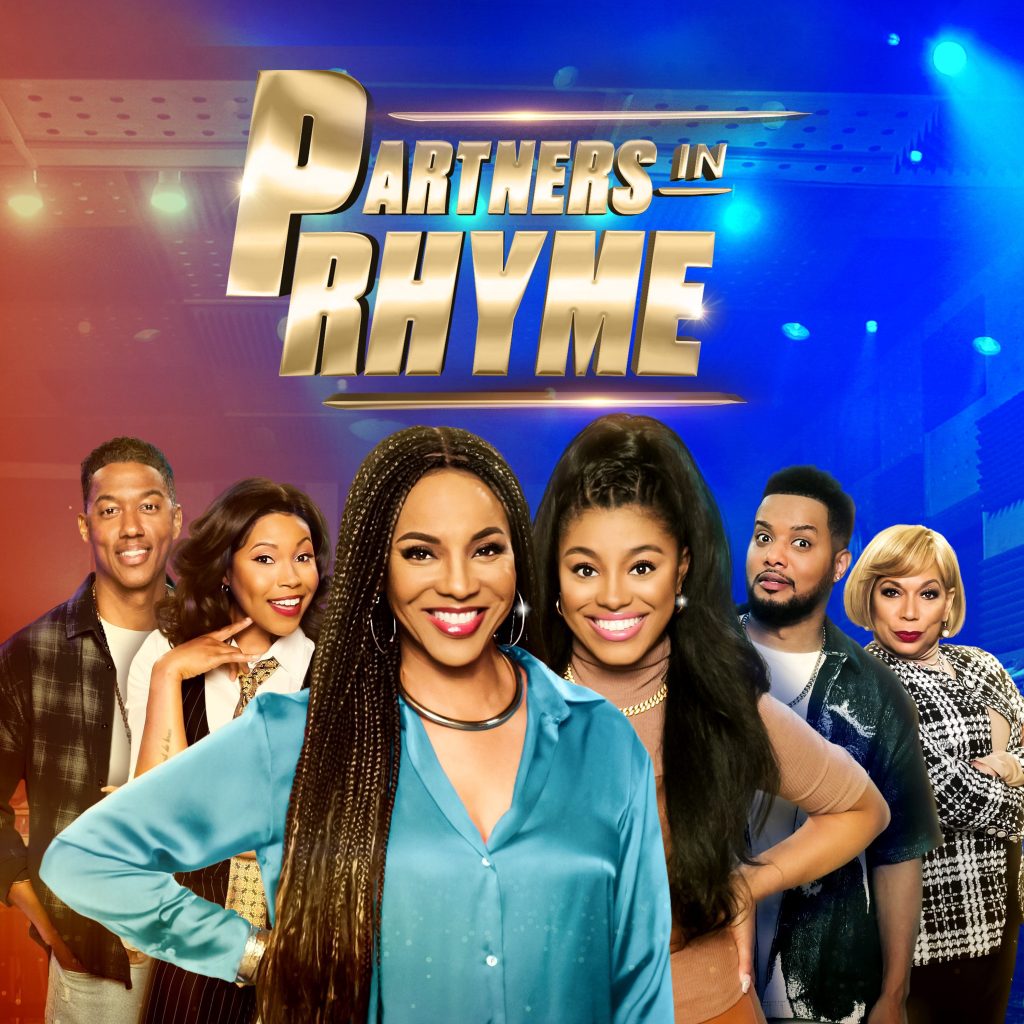 Beyond acting credits that include films like Civil Brand, Bad Hair, and Sylvie's Love, the "Light as a Rock" emcee's television credits have been more impressive with each decade. The accumulation of everything from cameos to recurring roles all leads to serving as an executive producer and star of the ALLBLK hit sitcom Partners In Rhyme.
MC Lyte stars as Lana, a legendary emcee forced to manage the career of her niece, Luscious T, after incurring massive debt. Premiering Fall of 2021, Partners In Rhyme is currently in its second season on ALLBLK and features even more laughs and drama.
Speaking with RadioFacts, MC Lyte explains everything leading up to her executive producer role on Partners In Rhyme to navigating the music industry as an indie artist.
Some of the first recurring sitcom roles that I remember you in were For Your Love and Half&Half. Can you explain how those two series set you up for what would become an illustrious television career?
First, I should say that For Your Love was a WB show, and I was signed to Warner Music Group at the time, which was Warner Brothers, Atlantic, and Elektra. So there was one night when the WB Network had four shows on that night, and each show took a celebrity or which musician they wanted. Four Year Love chose me, and I was very grateful for it, but it was only supposed to be a one-show thing. Because it turned out so well, they had me come back. And then once that show was over and done, I really had a good time working with Holly Robinson Peete and all of the others that were a part of that cast.
Then I ran into Yvette Bowser at a restaurant, and she said, I got something for you. I was like yeah, yeah. You know, people in Hollywood, they say that all the time. But sure enough, my agent called me up and said, Yvette Lee Bowser wants you to play a record exec in this show called Half&Half. I was like, I can't wait to read it.
So what that did through preparing for those shows was take me in the writer's rooms, being on the floor, working through blocking, and working with the director. Even working with a live audience puts pressure on. So it taught me memorization and how to really play in the sandbox when it came to sitcoms cuz there is a certain rhythm to it.
By the time I got to Partners in Rhyme, I really knew that I wanted to have involvement in every part of it. So playing executive producer but also creating, writing, acting and being involved in the music bumpers. You know, the raps spit on the show or play in the studio during certain scenes. Also, being involved in the set design and what the booth is gonna look like, what the house is gonna look like. We're talking the lighting, the colors and working closely with Velisia Evans and Bentley Kyle Evans.
In your role as Lana in Partners in Rhyme, how much did you draw from your own career as a rap legend, and where does Lana change this season considering the cliffhanger ending to last season?
This season is a whole different type of cliffhanger. You gotta make it through the eight episodes to get to it but I'm not sure that there are too much alike, honestly. However, the set of circumstances being in the music business, hitting a ridge where it's like, ok, you're putting out music, but what is it really doing? Are you really making the impact that you hope to make with music?
For Lana, the character, she's met with a complete stop. She doesn't even put music out after the record deal is over, or, um, she's just really gung-ho and supercharged to aid in her niece becoming a success. When, in fact, in my career, when I left one record label and went to the next record label and then left that label, I still put out music independently because I loved it.
I wasn't necessarily looking for, um, you know, this has to be at the top of the charts, or this has to sell a certain amount of records. At that point, I was driven to do it independently, it was just because I wanted my fans to have music because every time I would see them, they would ask me for some. So it is a bit different, but what the character does draw on is the experience of having been in the music business and what that means for then and for now.
It's such an honor to get to speak with you. "Paper Thin" has to be one of my favorite rhymes ever, and your debut Lyte As A Rock, dropped the year I was born. One of the interesting points that Partners in Rhyme made was the industry's focus on influencers and music streams when making decisions. What's it like to watch the music industry lean more toward that over the past decade, considering how you started?
It's still the same thing. They're looking outside of themselves. So, for the time when I hit the scene, it was all about letting an independent label upstart the project, and then when it gets to a certain space is when they wanna be involved. And now it's the same thing. You have an artist that has to get their numbers up, and they gotta get their viewership up. Record labels wanna see all of that before they get started, at least as it relates to Hip Hop. R&B, they may hear your voice and go, 'We gotta have this guy.' Like Usher had a record deal way before he had even proven what it was that he was gonna be able to do. To this day, I still think genres are treated differently.
You've put out music and have connected with fans through your MC Lyte mobile app. As a veteran such as yourself, talk about the process of using technology to engage with your fanbase.
I hear that Libras are like really good with technical things – everything new. Give us a new phone or a new way of recording. Give it to us, and we can hang with it. It's fun to me to be able to explore the different ways and different apps when connecting with your fans and how there are whole worlds happening that we're unaware of until someone introduces us to a world like the community or things that happen online that you would not even know about. There are millions of people on these platforms. So I'm all about that life, though, but not many people from my era are.
With that said, what's your method of staying engaged with newer ways to utilize technology?
Well, it's really quite simple. I might have a friend who mentions something to me about a particular platform. I'll go and check it out. I'll see how easy and or difficult it is to get onboarded. I'll make sure that it is something that I'm going to remain engaged with. I'll finish up the registration, or I'll have somebody from the team talk to somebody at the particular platform. It happens in different ways, but it's never really too difficult.
You can check out, and stream Partners in Rhyme, staring MC Lyte, now in its second season on ALLBLK
This interview has been edited for length and clarity.