Radio Facts: Radio Facts: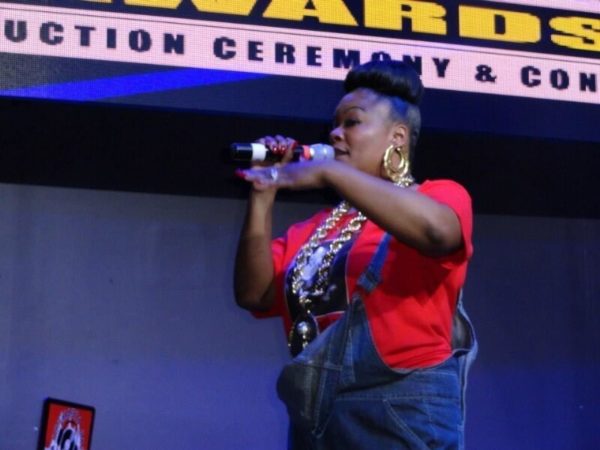 "Roxanne Roxanne, I wanna be your man" Who remember's that song?  Every time I hear that Roxanne Shante is involved with something, I can't help but think of that old UTFO song.  Although that song wasn't directed at this particular Roxanne, it still reminds me of her every time I hear it. Anyway,  the legendary female Hip Hop MC Roxanne Shante returns as hostess for the 2015 Hip Hop Hall of Fame Awards Show is set to film for national television broadcast in New York City this fall.  of this historical event that will be a staple in NYC for decades to come. Fans can pre-order tickets directly from the HHHOF at Eventbrite ) starting this Friday, September 11th. The annual event now moves permanently to Celebrate Hip Hop History Month in November in conjunction with the Universal Zulu Nation Anniversary.
The HHHOF Institutional Inductee Class will be led by Afrika Bambaataa for Lifetime Achievement, Harry Belafonte's classic Hip Hop Film BeatStreet now celebrating 30 years, Sal Abitello and his Disco Fever venue in the Bronx where many Hip Hop Stars and Legends were made, Sylvia Robinson and SugarHill Records, Bobby Robinson and Enjoy Records, and Harlem's Mike & Dave Records & Promotions who were all forces in the early stages and growth of hip hop music music & culture around the world.
The 2015 HHHOF Artists, Groups, DJs, B-Boys/Girls, and Graffiti Writers Inductees names will be unveiled to the world at the Hip Hop Hall of Fame Awards Inductee Press Conference to be announced in coming weeks. "We are very excited about this 2015 Inductee Class as it continues to fulfill our commitment to tell the whole story of Hip Hop Music & Culture from its inception, to its early stages, and transformation to Records, Radio, Fashion, Films, and Entrepreneurship that has become a Global business and socio-economic phenomenon," stated Chairman JT Thompson, the Creator and Executive Producer of the HHHOF Awards Show that originally aired on BET Networks in the 1990s and recently on Soul of The South Network.
The Hip Hop Hall of Fame is presently in talks with the Apollo Theater and other NYC venues for the potential site and is seeking a multi-year National Television Broadcast partner, Official Sponsors and Product Brand Advertisers, and quality Production & Promotional Partnerships to propel this show and other future HHHOF co-branded programs and events to the next level reaching millions of viewers in America and around the World.
As reported the Hip Hop Hall of Fame + Museum has pivoted to a Harlem location that will open up first in 2016, and will unveil the details and Harlem site location in the coming months. The Harlem Hip Hop Museum will feature a Hall of Fame, Museum, Retail Gift Shop, Restaurant, Concert Lounge, TV Studios, Permanent Offices, and house the Hip Hop Hall of Fame Educational Academy Classes for its Youth Media, Fashion, Arts, and Entrepreneurship classes that will start later this fall. The Proceeds from the Annual Television Special will benefit the development and operation of the HHHOF.