Before stepping down from his post as the inaugural dean of Morgan State University's School of Global Journalism and Communication, DeWayne Wickham, now dean emeritus, worked with University President David K. Wilson to establish the Center for New Media and Strategic Initiatives.
Under the leadership of Wickham, who serves as its director, the Center is producing contemporary and historical film documentaries and podcasts on life in the African diaspora, while aiding in the expansion of the ranks of Black journalists and news executives nationwide.
The Center's first major film project is "The Calvin Tyler Story," a compelling film on the life and accomplishments of Morgan alumnus and philanthropist Calvin E. Tyler Jr.
The documentary will make its debut on Maryland Public Television (MPT) on Monday, Sept. 5, at 8 p.m. and will re-air on Sunday, Sept. 11, at 7 p.m., as part of a slate of content and special programming for MPT's third annual HBCU Week.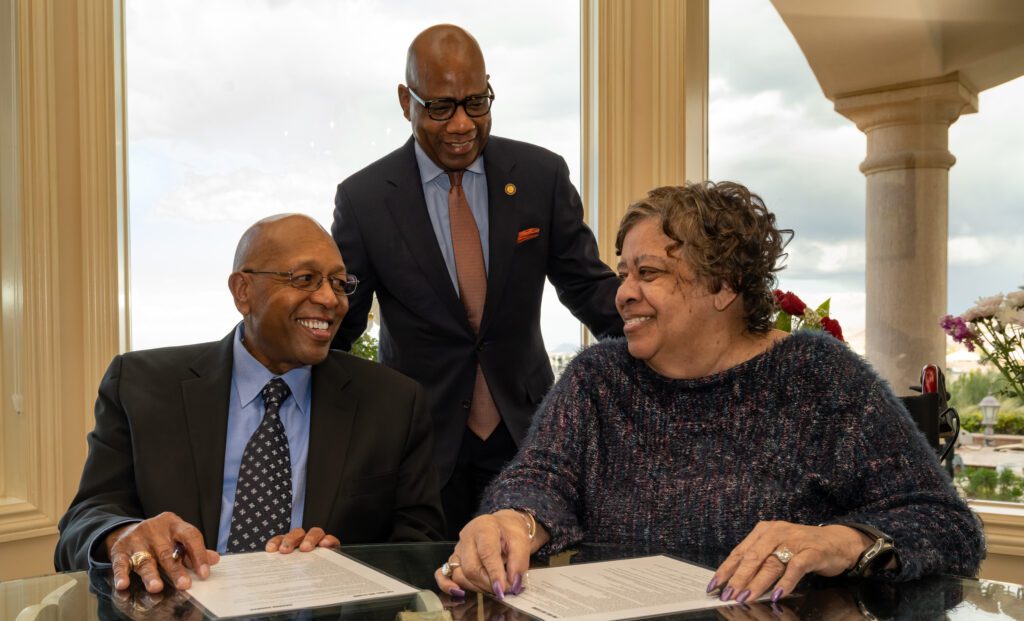 "The story of Calvin Tyler is more than just a Morgan story…it's an American story, and it needs to be told to inspire others to not only believe in themselves and aspire to great heights but to use that belief in themselves to make significant change in the world," said President Wilson.
"Calvin Tyler is a great person who has led an interesting and fulfilling life. More should be said about what he's been able to achieve in his lifetime, and I'm happy that we're able to tell this significant story through the efforts of Dean Emeritus DeWayne Wickham and the Center for New Media and Strategic Initiatives.
We encourage everyone to watch this documentary and then stay tuned, as this is the first of many such projects to come."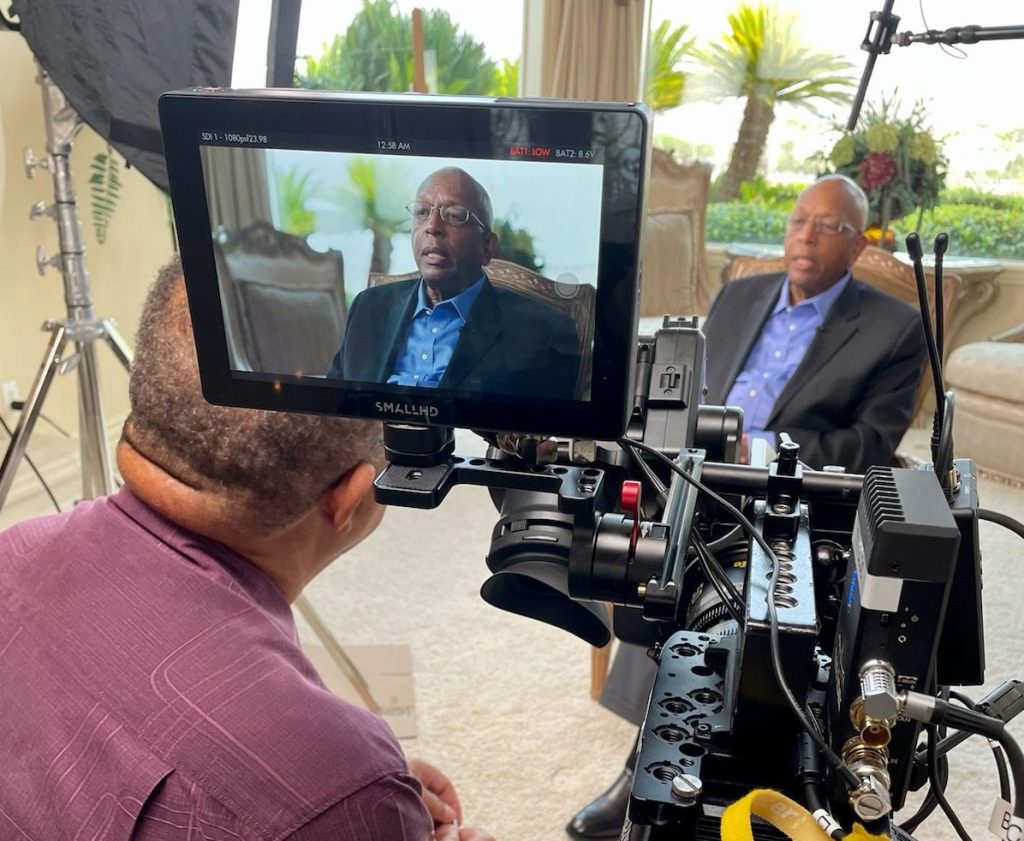 In 2021, Calvin E. Tyler Jr. and his wife, Tina, made a commitment of $20 million to Morgan, the largest private donation from an alumnus in University history, and what is believed to be the largest contribution of its kind to any Historically Black College or University (HBCU) nationwide from an alum.
The one-hour documentary, "The Calvin Tyler Story," is the remarkable account of Baltimore native and former Morgan student Calvin Tyler, who rose from being a delivery truck driver at UPS to become one of the company's highest-ranking executives and largest shareholders.
The film shows how his desire to give back opened the doors for hundreds of students, many of them from Baltimore, to get a college education from his alma mater. Following the documentary's September debut on MPT, Mr. Tyler will be joined by University officials for an invitation-only, special screening at his Henderson, Nevada, home, in October.
"When President Wilson and I established the Center for New Media and Strategic Initiatives, one of the primary things the Center was charged with doing was to develop a repository at Morgan for documentaries about Black life in America," said Wickham.
"The President understood that storytelling of this kind ought to be a bedrock of an HBCU that's been designated Maryland's Preeminent Public Urban Research University. 'The Calvin Tyler Story' is a great beginning for this important work.
It tells the story of a Black kid from Baltimore who escaped poverty in the 1940s and 1950s to become a man of great wealth — and generosity. His is one of many stories about the contributions Blacks have made to this society that have been largely ignored — and these are the stories that Morgan's Center for New Media wants to tell." 
Part of the Center for New Media and Strategic Initiatives' mission is to find innovative ways to report on and disseminate news to people who live in "news deserts" and to tell some of the stories that have gone unnoticed or untold.
"The Calvin Tyler Story" is the first documentary produced by the Center. Other documentaries in development are films on the life of Dr. Irene Diggs, a one-time Morgan professor who was one of the Western Hemisphere's leading Black anthropologists, and Christian Fleetwood, a Black Baltimorean who won the U.S. military's Medal of Honor during the Civil War.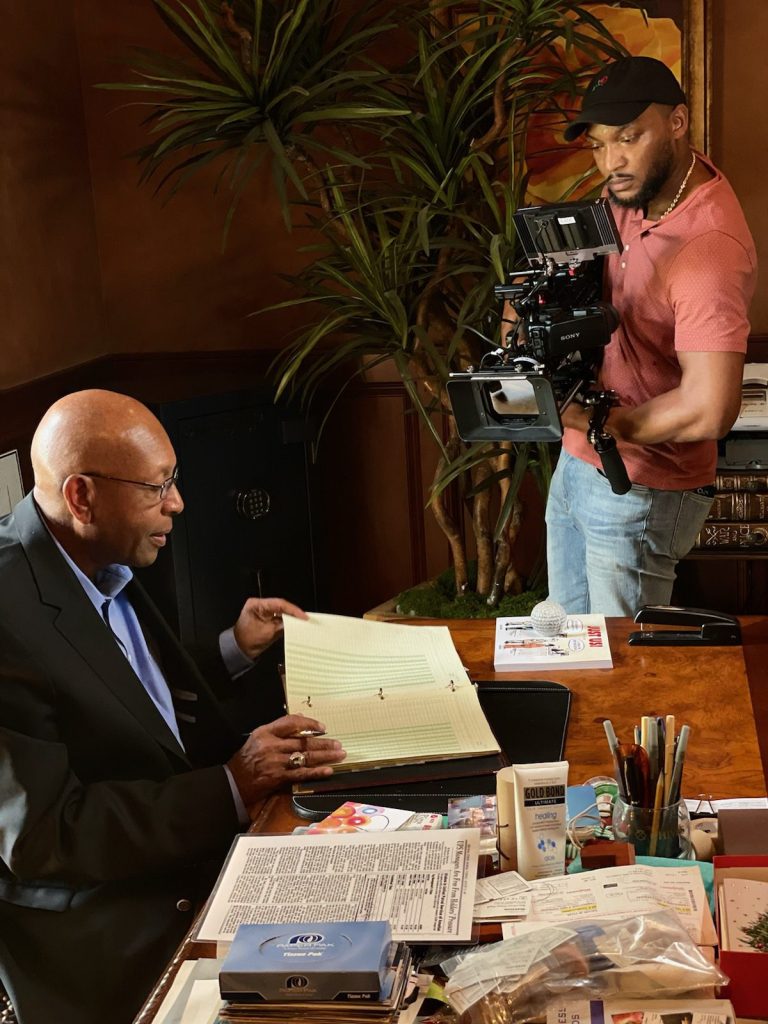 MPT is celebrating HBCUs during HBCU Week for a third consecutive year. During Sept. 5–11, MPT will deliver more than 22 hours of content exploring the past, present and future of HBCUs. Included will be informative and inspirational stories about HBCUs and the people who attend, graduate, administrate and advocate for these important institutions of higher education.