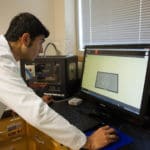 NSF and NIH Funding Boosts Morgan's School of Computer, Mathematical and Natural Sciences
BALTIMORE — Morgan State University's (MSU's) School of Computer, Mathematical and Natural Sciences (SCMNS) has announced the receipt of four federal grants totaling more than $1.2 million, awarded in the spring and summer of 2020. The funds are supporting important research in science, technology, engineering and mathematics (STEM) fields ranging from pharmatechnology to advanced computing to meteorology to computer science instruction. Collectively, the grants indicate steady progress toward Morgan's goal of attaining an R1 ("very high research") designation from the Carnegie Classification of Institutions of Higher Education. MSU was elevated to an R2 ("high research") Carnegie classification in December 2018.
"Receiving four grants by four different faculty members testifies to the quality of the faculty and their devotion to the research and education mission of the University," said Hongtao Yu, Ph.D., dean of Morgan's SCMNS. "All four faculty members are relatively new to the University, and I am so proud to see them having a great start at Morgan."
Synopses of the recently funded grant projects follow: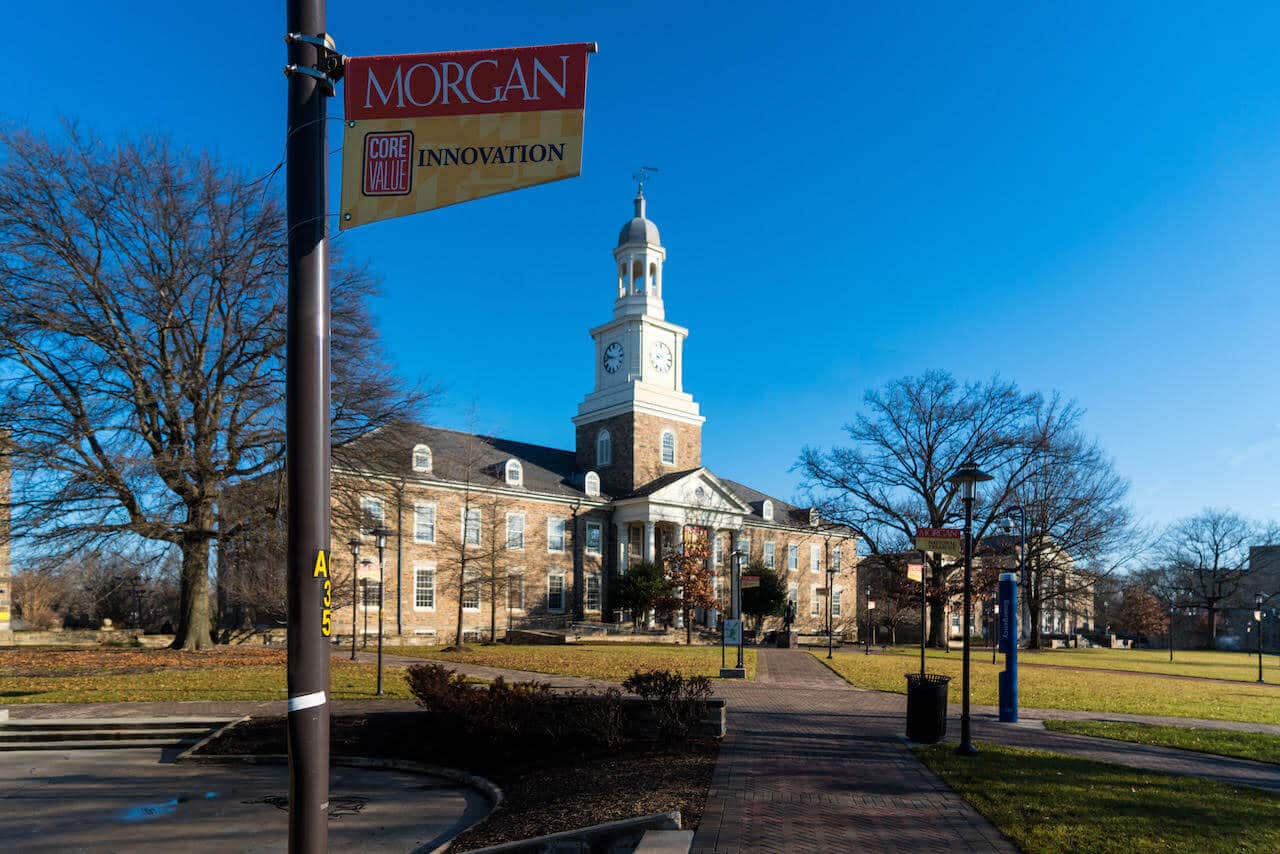 The four projects foreshadow two objectives of the new strategic plan being developed by Morgan's leadership, said Willie E. May, Ph.D., vice president for Research and Economic Development at MSU, "(1) to advance Morgan to serve as a premier anchor institution for the City of Baltimore and (2) to achieve the Carnegie R1 Classification (Very High Research Institution) to better position ourselves to take on that anchor institution responsibility. Engagement in this type of research is well-aligned with our designation as Maryland's Preeminent Public Urban Research University."
The School of Computer, Mathematical and Natural Sciences comprises five departments: Biology (including the Medical Laboratory Science Program), Chemistry, Computer Science, Mathematics (including the Actuarial Science Program) and Physics (including Engineering Physics). The school also offers three master's degrees — Bioinformatics, Mathematics and Science (Biology, Chemistry and Physics) — and two Ph.D. degrees: Bioenvironmental Science and Industrial & Computational Mathematics. Its mission is to provide a comprehensive offering of programs that will educate and nurture the next generation of scientists, mathematicians and technologists while advancing the frontiers of science and technology through scientific research and innovation in service to local, regional and global communities.
About Morgan
Morgan State University, founded in 1867, is a Carnegie-classified doctoral research institution offering more than 126 academic programs leading to degrees from the baccalaureate to the doctorate. As Maryland's Preeminent Public Urban Research University, Morgan serves a multiethnic and multiracial student body and seeks to ensure that the doors of higher education are opened as wide as possible to as many as possible. For more information about Morgan State University, visit www.morgan.edu.
# # #
MEDIA CONTACT(S):
Larry Jones or Dell Jackson, University PR
(443) 885-3022