HOT 105 FM ANNOUNCES RICK PARTY AS NEW HOST OF AFTERNOON'SFROM 3P-7P REPLACING THE MICHAEL BAISDEN SHOWHollywood, Florida "" WHQT HOT 105 has named Rick Party as its NEW Afternoon Drive Host. The Rick Party Show will debut on 105.1 FM on Monday, April 29, 2013.
Party replaces hosts Michael Baisden and George Wilborn of the Michael Baisden Show. Party is no stranger to HOT 105 or Miami. "Twenty-two years ago, I came to HOT 105 just a kid with dreams of just having a Party on the radio", said Party. "Fast forward 2013.
This time around, I intend on making my impression felt as an inspiration in the lives of others, and of course a "Party" in the afternoon for many years to come".Party has built a devoted audience of fans throughout an enormously successful 26-year radio career.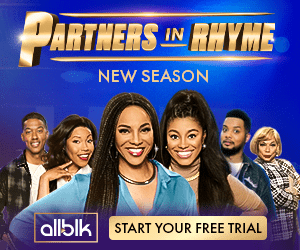 The Rick Party Show is his top-rated daily radio show that has gained respect from fellow industry professionals and has been recognized by various industry leaders and organizations. Party entered the radio industry at the age of 15 years old with his first gig at Chicago Youth Center's radio Radio Station , WCYC.
With a drive to develop his talent and learn more about the technical side of radio, Party enrolled in the Columbia School of Broadcasting.
With mounting on-air success and the tools learned in his studies at Columbia, it was apparent that Rick Party was destined to be in radio.
WCYC appointed him Radio Station manager. From WCYC, Party's first big break came with a position in Wilmington, NC at WBMS. From there he did stints New York, Chicago, Atlanta, Dallas, Norfolk and Miami.
Page 2 "" Rick Party on HOT 105 FMParty has distinguished himself as one of the most innovative, visionary and dynamic media personalities across the country today. A native of Chicago, Illinois, he is so much more than a radio personality: He's an entertainer, entrepreneur and teacher.
Dan Kearney, Vice President & Market Manager said, I'm very excited that we have added Rick Party to our line-up of Superstars that include Tom Joyner , James T and Freddie Cruz. Having Rick on live, doing a local show, is exactly what we need to keep HOT 105 as one of the top rated Urban Radio Stations in the country.
"I've known Rick since I was 19 years old," said Phil Michaels-Trueba, Program Director. "I've followed his career path and watched him become a one of the best on the radio as an entertainer, innovator, motivator, and mentor to the up and comers in our industry.
I'm so excited for the opportunity to be able to work with him again and even more geeked that he's joining our team of the best in Urban radio at HOT 105 and Cox Media Group. He's worked at WHQT in the 90's and at WEDR in the 2000's. He's one of us. He knows South Florida and what's expected from our team.
It's a special Radio Station in a special city with special people. Looking forward to making something special happen! "Steve Smith, Vice President of programming for Cox added, " I've listened to Rick through the years and he's gonna make HOT 105 "˜Party' all afternoon long! It's an honor to have him on the all-star hot lineup!"
"It's truly exciting to add a talent like Rick Party to the HOT 105 team," said Tony Kidd, Vice President of Programming. "Having Rick as part of the local team adds another level of depth and entertainment to an already powerful radio Radio Station .
"About WHQT HOT 105- WHQT HOT 105 is a COX Media Group Radio Station . It is located at 105.1 on your FM dial. The Radio Station has consistently been ranked # 1 and is also the home for the Tom Joyner Morning show. HOT 105 is Today's R&B Hits & Oldies.