Radio Facts: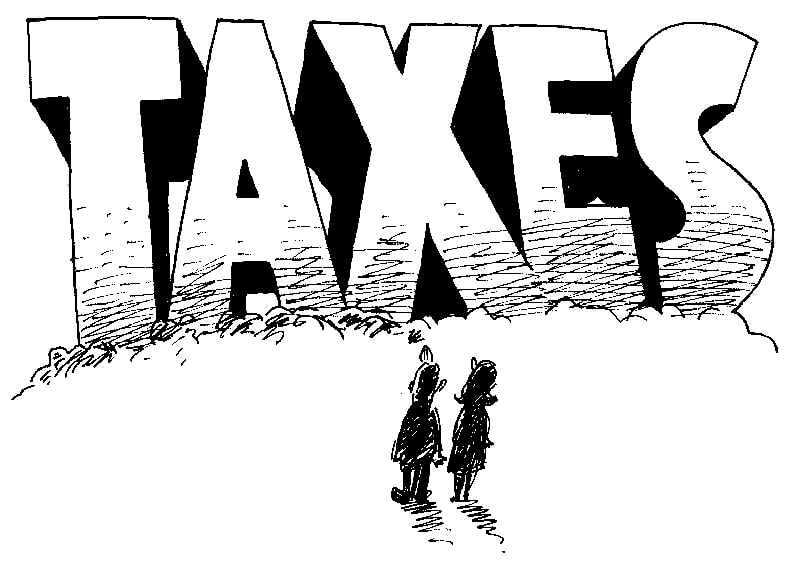 Healthcare Subsidies Part of Free Tax Assistance for Low-Income Americans
MORE THAN HALF OF INDIVIDUALS AND FAMILIES IN THE U.S. NOW ELIGIBLE FOR FREE TAX PREPARATION AND FILING ASSISTANCE
Nonprofit Partnership Kicks Off the 2015 Tax Season with Nation's First Free Online Tax Assistance Initiative Available in All 50 States and the District of Columbia
ROCKVILLE, MD — More than half of individuals and families in the United States earned $60,000 or less last year, making them eligible to receive free tax preparation and filing assistance this tax season. Unfortunately, many of these families are unaware of their options and may pay, on average, more than $200 to file their federal and state tax returns. MyFreeTaxes.com is the first free online platform that can be used to file federal and state taxes in all 50 states and the District of Columbia.
Offering free English and Spanish tax support, MyFreeTaxes provides qualifying filers access to tax coaches for in-person, self-preparation assistance. The online tool allows taxpayers to self-file for free using a simple step-by-step process that includes free telephone, email and online chat support from IRS-certified volunteer specialists. More than 47 million people self-prepared their tax returns last year, a six percent increase from 2013 filing data, according to the IRS. There are many free options for filers; however, since 2009, MyFreeTaxes is the first nationwide initiative that has enabled millions of individuals and families to claim billions of dollars in tax credits and refunds.
"Making sure that free tax preparation assistance is available to everyone who qualifies provides a valuable service to the taxpayers who need it. These free tax education and assistance programs can also help to ensure that people get the tax credits they qualify for, such as the Earned Income Tax Credit. We certainly appreciate our partners who offer these services to taxpayers," said Dietra Grant, director of Stakeholder Partnerships, Education and Communication, Wage & Investment Division, Internal Revenue Service.
Funded by the Walmart Foundation and operated in partnership with Goodwill Industries International, the National Disability Institute and United Way, MyFreeTaxes works with filers to maximize their refunds and help eligible families and individuals claim valuable tax credits to keep more of their hard-earned money and invest in their futures.
"Providing greater economic opportunity for American families is a priority for the Walmart Foundation," said Julie Gehrki, senior director of the Walmart Foundation. "We're excited to partner with leading nonprofits to offer MyFreeTaxes, a free tax-filing service for those who are eligible. We expect MyFreeTaxes will help return billions of dollars in total tax refunds, credits and tax preparation savings this year to many American families."
MyFreeTaxes.com is an interactive resource for information regarding tax preparation, valuable credits including the Earned Income Tax Credit (EITC) and the Child Tax Credit (CTC), and personal finance, as well as access to free, in-person tax preparation sites. This partnership is made possible through the collaboration of nearly 1,000 partners including colleges and universities, nonprofit organizations, and state and local government agencies. In 2015, the partnership launched an improved filing experience and customized data reporting for its community partners.
Personal finance columnist, best-selling author and financial speaker Patrice C. Washington is the national brand ambassador and spokesperson for MyFreeTaxes.com. Washington has written three books and is a regular contributor on the Steve Harvey Morning Show. Washington supports MyFreeTaxes as an easy-to-use tool for tax filers to save money and ensure their maximum refunds. The availability of in-person tax coaches and a toll-free helpline provides filers with added confidence that they will not be alone during their filing experience.
About MyFreeTaxes
MyFreeTaxes provides free federal and state tax preparation and filing assistance, both online and in person, to individuals and families with household incomes of $60,000 or less in 2014. MyFreeTaxes.com is the first free online platform that can be used to file federal and state taxes in all 50 states and the District of Columbia for those who qualify. The national initiative is funded by a $4.1 million grant from the Walmart Foundation and championed by three leading nonprofits: Goodwill Industries International, the National Disability Institute and United Way. To learn more visit MyFreeTaxes.com or follow us on Twitter @MyFreeTaxes and find us on Facebook at MyFreeTaxes.