Radio Facts: Radio Facts: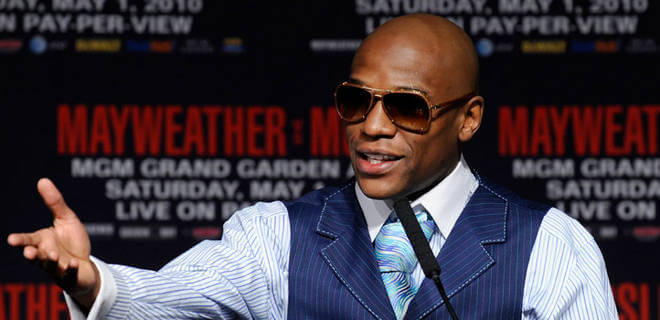 Floyd Mayweather Jr.  talks possibly buying the LA Clippers and he seemed to be quite serious.  Floyd and his team have done a great job of making money and revolutionizing the game of boxing so why not but their are other lingering issues with Floyd that may turn the NBA off.
"Actually, I called Al [Haymon] today about that to see if me, Leonard [Ellerbe], and Al, and hopefully Richard [Schaefer] and a couple of other guys, a couple of my other billionaire guys, we can come together…it's not just talk…we do want to buy the Clippers," stated undefeated pound-for-pound king Floyd "Money" Mayweather, who talked about the recent comments made by Donald Sterling, the owner of the Los Angeles Clippers, and his desire to purchase to the team.