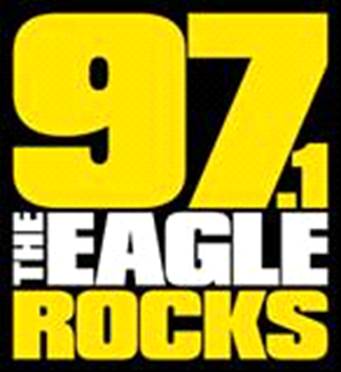 iHeartMedia Dallas' 97.1 The Eagle, The Rock of Dallas/Fort Worth, announced today the all-star lineup for their BFD 2022, set for Sunday, May 29 at Dos Equis Pavilion in Dallas, Texas. BFD 2022's performers include Papa Roach, Bush, Seether, Fuel, Dead Sara, The Hu (pronounced 'hoo'), and Texas' own Giovanni and the Hired Guns from nearby Stephenville.
A limited number of lawn tickets will start at just $15.00, while supplies last.
BFD 2022 is a highly anticipated and recurring Eagle event.  Tickets will go on sale to the general public on Friday, January 14 at 10 a.m. via KEGL.com, Livenation.com and Ticketmaster.com. A limited number of lawn tickets will start at just $15.00, while supplies last.
Fans can also win tickets to BFD 2022by listening to The Eagle's 'Win It Before You Can Buy It Week' Monday, January 10 through Friday, January 14. Additionally, and exclusively for registered listeners, a special Rockaholics-only pre-sale will take place Thursday, January 13.
"The Eagle's BFD has become the unofficial kickoff to the Summer of Rock! We're really excited to bring another great lineup to Rockaholics throughout DFW!" said Don Davis, Program Director for 97.1 The Eagle.
For more about The Eagle, BFD 2022 and Rockaholic registration,visit www.KEGL.com.
iHeartMedia is the leading media outlet in Dallas market with multiple platforms, including its broadcast stations; live events; data; and its digital businesses and platforms, including mobile, social, and its own iHeartRadio, iHeartMedia's free all-in-one digital music, podcasting and live streaming radio service – with 3 billion app downloads and more than 150 million registered users.