Radio Facts: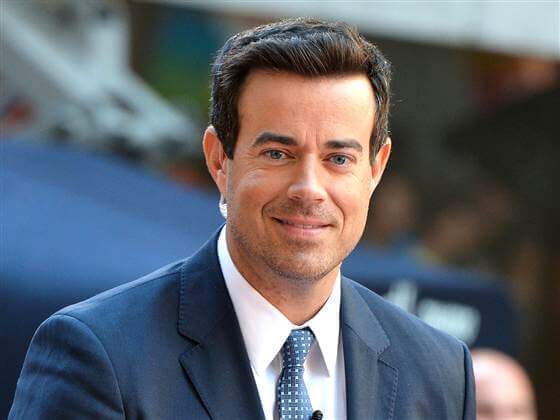 CBS RADIO AND CARSON DALY AGREE TO MULTI-YEAR CONTRACT EXTENSION

Daly to Continue as Host of 97.1 AMP Radio's "Mornings with Carson Daly" and the Nationally Syndicated "The Daly Download with Carson Daly"

CBS RADIO today announced that the major market broadcaster has signed Carson Daly to a multi-year contract extension. Under the new agreement, Carson will remain as host of his highly-rated Los Angeles morning show, "Mornings with Carson Daly," broadcast on 97.1 AMP Radio weekdays from 6:00-10:00 AM, PT, and "The Daly Download with Carson Daly," a weekly countdown show that is nationally syndicated to more than 110 radio stations in the United States and Canada. 
Daly has been with 97.1 AMP Radio since January 2010, increasing his weekly audience each year since his debut. His show currently is among the Top 3 most-listened-to programs in the time period with listeners 6+. "Mornings with Carson Daly" can be heard on-air, online at ampradio.com or by downloading the Radio.com app for mobile devices.
"Carson has proven to be a leading authority on music and pop-culture and plays a significant role in 97.1 AMP Radio's success," said Dan Mason, President and CEO, CBS RADIO.  "He has used his knowledge to build not only a great local show but additional programming that connects to audiences nationwide. For the past year and a half, Carson has highlighted the biggest songs in music on his weekly countdown show and brought millions of music fans to the radio in the process. We're delighted to extend our agreement with such a talented broadcaster."
            "I love radio," said Daly. "I've been doing it since I was 18. I hope to do it forever. I know it well, and it's the most fun job I have.
            "I'm so grateful to my CBS RADIO partners for letting me continue to have my own show in the town I love and was born in. People always ask me why I still do radio with all the glitzy TV gigs. It's simple – television is what I do, radio is who I am."
Daly also currently serves as co-host of the TODAY show and host and producer of "The Voice" and "Last Call with Carson Daly." In addition, Carson and Universal Media Studios have produced "New Year's Eve with Carson Daly" for the past nine years.
Daly began his career in radio in the early 1990s, and soon became an on-air host for CBS RADIO's 106.7 KROQ-FM in Los Angeles. He was also the acclaimed host of MTV's TRL (Total Request Live).
Follow Daly on Facebook at Facebook.com/carsondaly, and on Twitter at @CarsonDaly.