Radio Facts: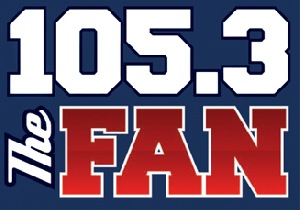 105.3 THE FAN'S "G-BAG NATION" MOVES TO MIDDAYS
"K&C Masterpiece" Takes Weekday Evening Timeslot
Dallas/Fort Worth – 105.3 The FAN today announced that G-BAG Nation with Gavin Dawson, Chris Arnold and Mike Bacsik will air weekdays from 10 a.m. to 2 p.m. beginning immediately. In addition, K&C Masterpiece with Kevin Hageland and Cory Mageors will move from weekends to weekday evenings, from 6 to 11 p.m.
"We are excited to move Gavin and Chris and the G-BAG Nation to middays, as well as to welcome the newest Nation member, Mike Bacsik," said Gavin Spittle, Vice President of News/Talk/Sports for CBS RADIO Dallas-Fort Worth. "The Nation has great entertainment value; It makes you feel like you're part of a big, fun, crazy family."
"K&C Masterpiece is a natural fit for the evening timeslot," Spittle added, "as Kevin and Cory have done a great job for us. They're both native North Texans who have followed our local teams their entire lives."
G-BAG Nation premiered on 105.3 The FAN with host Gavin Dawson in September 2010. Dawson was joined by Dallas-Fort Worth sports broadcasting veteran Chris Arnold in June 2012. Former Rangers pitcher Mike Bacsik, who has regularly appeared as a contributor on 105.3 The FAN, now joins G-BAG Nation fulltime as a co-host.
K&C Masterpiece has aired weekends on 105.3 The FAN since 2011. Hageland and Mageors first worked together covering sports for Star Local Media's community newspapers. There, they developed an online video series which eventually led to their radio program.
105.3 The Fan's new weekday programming schedule is as follows:
5:30 a.m. – 10 a.m. New School with Shan and RJ
10 a.m. – 2 p.m. G-BAG Nation
2 p.m. – 6 p.m. Ben and Skin
6 p.m. – 11 p.m. K&C Masterpiece
FAN fans can listen on air at 105.3 FM, online at CBSDFW.com and on their mobile devices via the radio.com app.
105.3 The FAN (KRLD-FM) is owned and operated by CBS RADIO, one of the largest major-market radio operators in the United States. A division of CBS Corporation, CBS RADIO operates 126 radio Radio Station s, the majority of which are in the nation's top 50 markets. CBS RADIO also owns and operates KJKK-FM, KRLD-AM, KMVK-FM, KLUV-FM, and KVIL-FM in Dallas-Fort Worth.