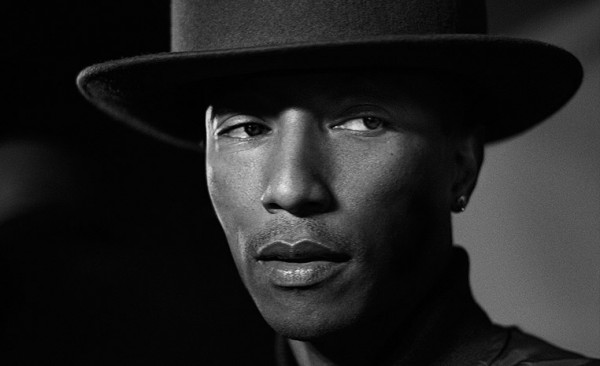 On Monday, March 3rd at 3pm PT/6pm ET, fans across the world can joined Pharrell Williams online for a live album listening party. Hosted by Red Bull Studios, The GRAMMYS, and i am OTHER Entertainment, the event took place via YouTube and a Google+ Hangout. Highlighted by his Oscar-nominated hit single "Happy," which currently sits at #1 on Billboard's Hot 100 chart, G I R L features 10 brand new songs, including duets with Justin Timberlake and Alicia Keys, along with guest appearances by Daft Punk, Miley Cyrus, and JoJo.
The song "Come Get It Bae" from the album "G I R L" is featured in the new World of Red Bull TV commercial, which launched Monday and runs through June across 13 major networks during primetime shows including The Voice, MTV Movie Awards and the NBA Playoffs. Watch the ad here: https://www.youtube.com/watch?v=SKuirwDIfLk
Williams will also be gracing the April cover of The Red Bulletin magazine featuring an exclusive interview where he reveals his thoughts on creativity, success, women and the artists who inspire him. The issue will hit newsstands on March 11th.