Radio Facts: Radio Facts: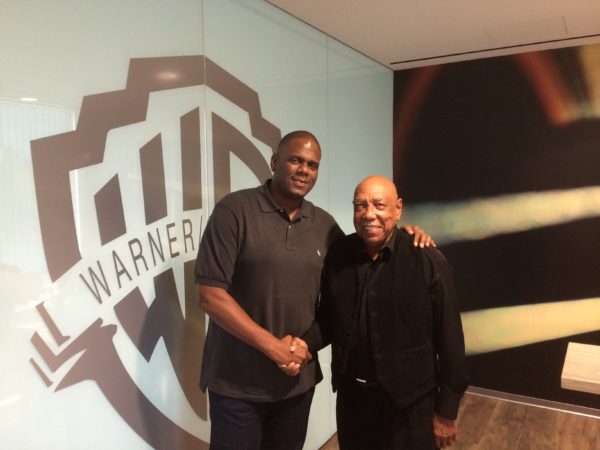 Black Radio Exclusive Magazine (BRE), Black entertainment's premier magazine since 1976, is proud to select giant music publisher Warner/Chappell Music's (WCM) newly appointed President of North America, Jon Platt, as its Man of the Year. Platt has secured publishing deals with some of the biggest names in the music business today – from Jay-Z to Beyoncé, Kanye West, Rick Ross, Usher, Drake, Katy Perry, Slash, Michael Bublé, Young Jeezy, Snoop Dogg, Mary Mary and Ludacris, among others. Armed with such top-tier artists as his clients, Platt has forged relationships that pay off handsomely for both his stellar roster of talent and his company.
According to WCM Chairman and CEO Cameron Strang, "Jon is a once-in-a-generation executive, and a terrific leader, with a deep understanding of the artistic process. Our team now has the vision, expertise and global resources needed to shape the future of the music business."
And the results in his new role are quickly documented. Just ask Grammy nominated Pharrell Williams whose Oscar-nominated "Happy" has become a national anthem. "He's not just there in the beginning when everything is great, he's there in the most pivotal times of an artist's life."
Or take a look at the recent Grammy nominations where WCM claimed three of the five Song of the Year nods (Katy Perry for "Roar," Philip Lawrence and Bruno Mars for "Locked Out Of Heaven," and Nate Ruess for his collaboration with Pink, "Just Give Me a Reason"). Other 2014 highlights included Jay-Z receiving nine nominations, more recognition than any other artist; Kendrick Lamar being nominated seven times including for Album of the Year, Best New Artist and Best Rap Song; and Kacey Musgraves being nominated four times, including for Best New Artist and Best Country Song. Other nominated WCM songwriters included Jerome "J-Roc" Harmon, Terius "The-Dream" Nash, Tommy Torres, Matthew Bellamy and Michael Bublé, among others.
Adds 2013 Rock and Roll Hall of Famer Chuck D, co-founder of Public Enemy, "It's Big Jon's vision that has helped future chart-toppers as well as those from previously overlooked and bypassed musical genres to take their place up high in the Earth's songbook."
From his instrumental role in connecting Jay-Z to his first No. 1 hit in "Empire State of Mind," to his latest signing, pop-soul singer/songwriter Aloe Blacc who makes his major label debut March 11 with Lift Your Spirit, Platt tirelessly focuses on his songwriters' long-term successes and bringing them fresh opportunities." Platt is about changing the music business, making it a more creatively exciting and profitable place for artists and songwriters who not only set the trends and dominate the charts, but who are also poised to become the future of music.
He's an executive who gets it, who understands the creative process and that "everything starts with the song."
BRE Magazine is proud to join his peers, colleagues, artists and songwriters in this special salute issue to the "drummers among us." Platt joins an impressive lineup of previous BRE salutes that include Rodney Jerkins, Clive Davis, The Underdogs, Mathew Knowles, Beyoncé, DeVyne Stephens, Alicia Keys, Jamie Foxx, Sonja Norwood, Michael Jackson and Al Sharpton, among others.