Radio Facts: Radio Facts: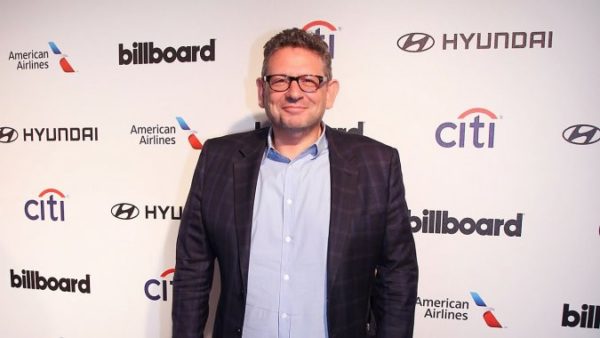 Universal Music Group, the world's leading music company, announced today that Billboard magazine named its Chairman and Chief Executive Officer Lucian Grainge as No. 1 on its list of the 100 most powerful people in the global music industry.
Grainge is the only executive to appear at No. 1 on the Billboard ranking three times – 2013, 2015 and 2016 – and he is the first to hold that rank for consecutive years.
In addition to building on the company's exceptional track record of developing and breaking new artists, Billboard this year also cited Grainge's entrepreneurial strategy behind the company's expansion into technology, branding and film to produce new creative and commercial opportunities for artists and labels.
"This is an enormous honor and a recognition of the work of our entire Universal Music team, many of whom are also individually recognized on the Power 100 list," Grainge said. "True power originates with the artist and their creativity, and it's amplified by the dedication and passion of our employees around the world. And as much as we've accomplished so far, we have truly only just begun. We remain focused on leading the industry into an exciting new future and we're committed to a vibrant music ecosystem that's in the mutual interest of all participants."
Additional UMG executives and partners selected by Billboard include Executive Vice President Michele Anthony, Chief Financial Officer and Executive Vice President Boyd Muir, Republic Records Chairman and CEO Monte Lipman, Republic Records President and Chief Operating Officer Avery Lipman, Capitol Music Group Chairman and CEO Steve Barnett, Universal Music Publishing Group Chairman and CEO Jody Gerson, Big Machine Label Group President and CEO Scott Borchetta, Interscope Geffen A&M Records Chairman and CEO John Janick, Universal Music Group Nashville Chairman and CEO Mike Dungan, Def Jam CEO Steve Bartels and Island Records President David Massey.
Billboard also recognized General Counsel and Executive Vice President of Business and Legal Affairs Jeffrey Harleston, Executive Vice President of Digital Strategy Michael Nash, Republic Group President Charlie Walk, Universal Music Latin America and Iberian Peninsula Chairman and CEO Jesús Lopez, Glassnote Entertainment Group President Daniel Glass, Interscope Geffen A&M Records Vice Chairman Steve Berman and Capitol Music Group COO Michelle Jubelirer.
During 2015, Universal Music distributed six of the top 10 artists worldwide, according to the IFPI, including Taylor Swift, Justin Bieber, Maroon 5, Sam Smith, Drake and The Weeknd. UMG finished the year with an industry-leading 38.4% share of the U.S. market, per Nielsen SoundScan.