This segment is dedicated to those Hip-Hop and R&B 90s songs from the 90s that still go hard in the club, although they are more than a decade old.
These are those hip-hop music records smoothed out on the R&B tip or those R&B records with a hip-hop music edge that every DJ should have in their playlist.
10. Only You -112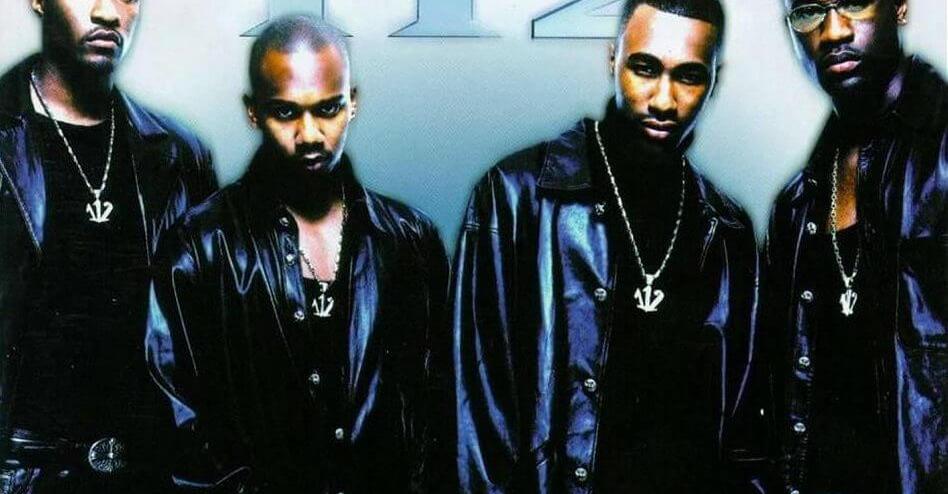 R&B/Hip-Hop 90s Songs
In the 90's Bad Boy was that deal in regard to being a hit label. Puffy's crew was putting out smash after smash that kept the party going. "Only You" was just one example of the R&B sound with a strong hip-hop music appeal.
"Only You" was the debut single from R&B group 112 from their debut album of the same name. Both the original and the remix were released as singles. The remix features Mase and The Notorious B.I.G.
The song reached number one on two of Billboard Magazine's charts: Hot Dance Singles Sales and Hot R&B/Hip-Hop Airplay. The song made its debut at number seven on the Billboard Hot 100 on July 27, 1996. The song spent 39 weeks in the top 100, peaking at number 13.
9. Bonita Applebum -A Tribe Called Quest/Songs from the 90s
Not necessarily a radio smash hit in its day, but "Bonita Applebum" is an absolute classic record amongst hip-hop lovers. Drop this joint right now at a party and watch the hands go up and the party people rock to a slow groove to this Tribe Called Quest favorite.
"Bonita Applebum" was the second single from A Tribe Called Quest's debut album People's Instinctive Travels and the Paths of Rhythm.
It is believed to be based on an actual young woman from the group's high school. The song contains samples of ""Mathar" by The Dave Pike Set, "Daylight" by RAMP, "Memory Band" by Rotary Connection, and "Fool yourself" by Little Feat. 90's Hip-Hop Songs
8. I Wanna Be Down Remix- Brandy/Songs from the 90Songs from the 90s
When Brandy got MC Lyte, Yo Yo, and Queen Latifah to join her on "I Wanna Be Down," it wants from a hit to a club banger overnight. I've personally witnessed women and men say, "That's the jam" as soon as the opening piano drops in. The song was released to a positive reaction from contemporary music critics.
Its impact on the charts was comparatively large for a debut single: While it spent four weeks on top of the US Billboard Hot R&B Singles chart, it reached number six on the Billboard Hot 100, and the top 20 in Australia and New Zealand. In 1995, a hip-hop music remix with new vocals from American rappers MC Lyte, Queen Latifah, and Yo-Yo was released.
7. In My Bed Remix -Dru Hill/Songs from the 90s
As Jermaine Dupri comes in with "You wanna dance, I'mma make you dance," that is exactly what tends to happen when anyone drops the "In My Bed" remix. This song should be in every DJ's Serato.
"In My Bed" is a number-one platinum-selling R&B single by R&B group Dru Hill in our Songs from the 90s list.
It is the second single from their eponymous debut album. The single spent three weeks at number one on the US R&B chart and peaked at number four on the US pop chart. The remix features Jermaine Dupri, who also produced the track, and Da Brat. It was a hit single. The remix sampled Le Pamplemousse's "Gimme What You Got" (1976).
6. Right Here (Human Nature Remix) – SWV
Do I even need to explain how hot this song was and still is? The MJ sample, it took this record over the top. "Right Here" is the title of the debut single released by the group SWV. It charted on the Billboard charts as a double-A-side with "Downtown."
A remixed version commonly referred to as "Right Here/Human Nature," became a number-one R&B single for our Songs from the 90s list. According to Billboard, the song has spent 34 weeks on the R&B chart, which is one of the longest chart runs of all time. The "Human Nature" remix samples Michael Jackson's 1983 hit "Human Nature."
One of their best-known hits, it spent seven weeks at number one on the Billboard Hot R&B Singles chart and three weeks atop the Rhythmic Top 40 chart. It became one of the longest-running number-one R&B singles of 1993
5. I'll Be There For You- Method Man Ft. Mary J. Blige
This song from the 90s had quite a few versions, and they all rock in the club. "Like sweet morning dew, that's when I looked at you" can be heard all on the dance floor once any DJ drops this classic hip-hop music joint, which stems from another classic original. "I'll Be There for You/You're All I Need to Get By" is a Grammy Award-winning duet performed by rapper Method Man and R&B singer Mary J. Blige.
The song is a remix of Method Man's "All I Need" (which appears on his 1994 debut album Tical), with an interpolation of Marvin Gaye and Tammi Terrell's 1968 hit, "You're All I Need to Get By," with Mary J. Blige singing the choruses, and backing vocals.
Another version of the song was released, entitled "Puff Daddy Mix," which was produced by Sean Combs. The song contains a new instrumental, which includes a repeated sample ("Lie together, cry together/I swear to God I hope we fugin' die together") from The Notorious B.I.G.'s "Me & My Bitch".
4. Too Close – Next
Maaaaaan, this song is so relatable for many men and women, and I think most of us have been in that situation when we are dancing a little too close. LOL! I have never witnessed an empty dance floor when this song comes on.
"Too Close" is a 1998 song from the 90s by R&B group Next and features uncredited vocals from Vee of Koffee Brown. It was the second single released from their debut album Rated Next.
The song reached number one on the U.S. Hot 100 and R&B charts and has gone Platinum making it their biggest and best-known hit. It contains a sample of "Christmas Rappin'" by Kurtis Blow. "Too Close" was a massive hit on Urban Contemporary radio stations in April 1998 and is still the most-played single by Next.
3. Can't You See – Total
"Give me all the chicken heads from Pasadena to Medina-" With those lines by Biggie and that ridiculous bass line that drops in, everyone knows to report to the dance floor when this Bad Boy classic comes on. "Can't You See" is a 1995 song by American R&B girl group Total, released as their debut single.
The track was written and arranged by Terri & Monica's Terri Robinson, produced entirely by Sean "Puffy" Combs with instrumentation provided by associates Rashad Smith, Herb Middleton, and Chucky Thompson, and contains a sample from James Brown's "The Payback."
The track was a success both on the mainstream US Billboard Hot 100 chart, reaching number thirteen, and on the Hot R&B/Hip-Hop Songs chart, where it made number three. The song also peaked at number forty-three on the UK Singles Chart, where it charted for two weeks.
2. Still Not a Player – Big Pun ft. Joe
Continuing with more 90's Hip-Hop Songs, who can forget "Boriqua! Morena! Boriqua! Morena!" This joint is an absolute classic and was voted as one of the top 100 best hip-hop music songs of all time. Big Pun was a great lyricist, but he was also witty and fun. Along with Joe they came up with the perfect collaboration.
"Still Not a Player" is a hip-hop song written and performed by Puerto Rican-American rapper Big Punisher (also known as Big Pun), produced by Knobody and featuring singer Joe. It was featured on his 1998 debut album, Capital Punishment. The song is a remix of Big Pun's previous single "I'm Not a Player" and an interpolation of Joe's "Don't Wanna Be a Player."
The song peaked at number 24 on the Billboard Hot 100 and at number 6 on the Billboard Hot R&B/Hip-Hop Songs chart, making it the most successful single released by Big Pun.
1. One More Chance Remix – Notorious BIG
Need I say anymore? Again Bad Boy had it on lock in the 90s when it came to the club records. I don't care what part of the world you are in, play this, and instantly people go insane.
"One More Chance / Stay with Me Remix" is the title of a song written and recorded by American rapper The Notorious B.I.G., featuring Faith Evans, with additional uncredited vocals from Mary J. Blige. It was certified platinum by the RIAA on July 31, 1995. The remix, produced by the Trackmasters [2], samples DeBarge's 1983 song "Stay with Me".
The song peaked at #2 on the Billboard Hot 100 and topped the Hot R&B/Hip-Hop Songs chart. It was the highest-debuting single of all time, tying Michael Jackson and Janet Jackson when it entered the Hot 100 at #5 at the time.