10 Signs You are Keeping Company with a Narcissist
The hallmarks of Narcissistic Personality Disorder (NPD) are grandiosity, a lack of empathy for other people, and a need for admiration. People with this condition are frequently described as arrogant, self-centered, manipulative, and demanding.
Have you ever been around somebody who treats you like their assistant? When you get finished being around the person, you feel like you just ran on the treadmill, uphill at the highest level for two hour sans the "runner's high" but an all-time "drainer's low." Being around a narcissist is absolutely DRAINING and if you know someone like this, it's best to run at full speed in the other direction. Here in LA, Narcissists are a dime a dozen just stop in any Starbucks within a 20-mile radius of Hollywood and all the conversations will consist of things like "My Brand is..." "My music is better than (major star) ..." etc. Here are 10 signs that you may be better off physically running into oncoming traffic on the freeway during rush hour instead of keeping company with people such as this:
Everything ... EVERYTHING is about THEM!!!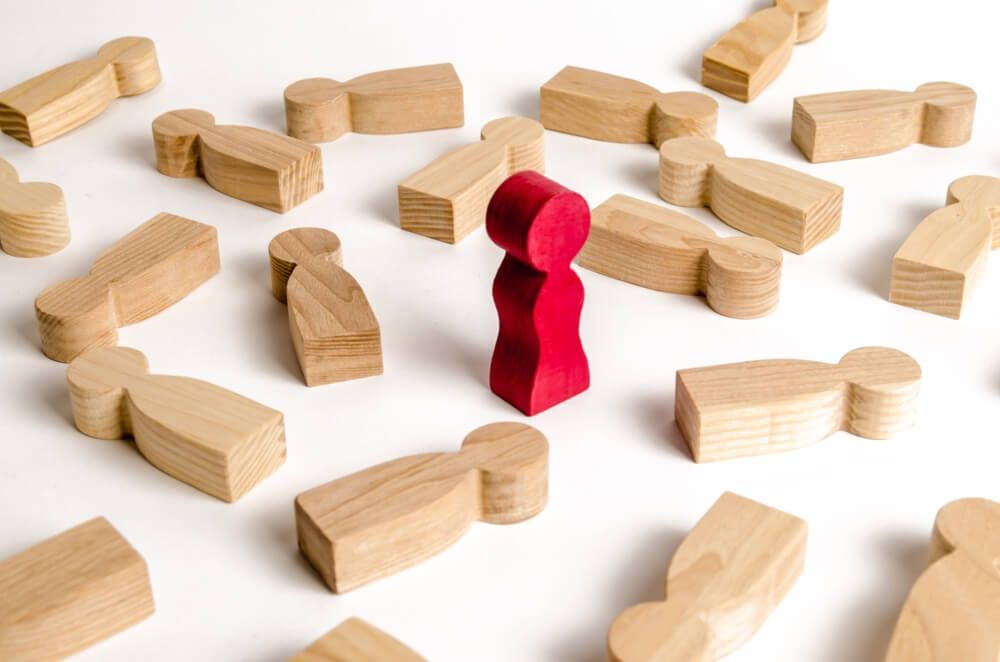 You have to sit and listen to them talk about themselves for HOURS. Everything is about "Me" "My Brand" and "This is what I am going to do" and don't dare interrupt ... they will say things like "No, no, you don't understand the vision" when you offer ideas and you don't even give a sh but you are already trying to plan your escape from the situation while they go on and on and on and on and on and on and on and on and on about themselves. Your job is to listen and shut up until they get tired of hearing themselves talk which usually happens around the sixth hour... OR they tell you NOTHING about themselves and they are very secretive but they want to know EVERYTHING about you especially the negative things so they can use them against you later.
They are NEVER Wrong  Because you are NEVER Right!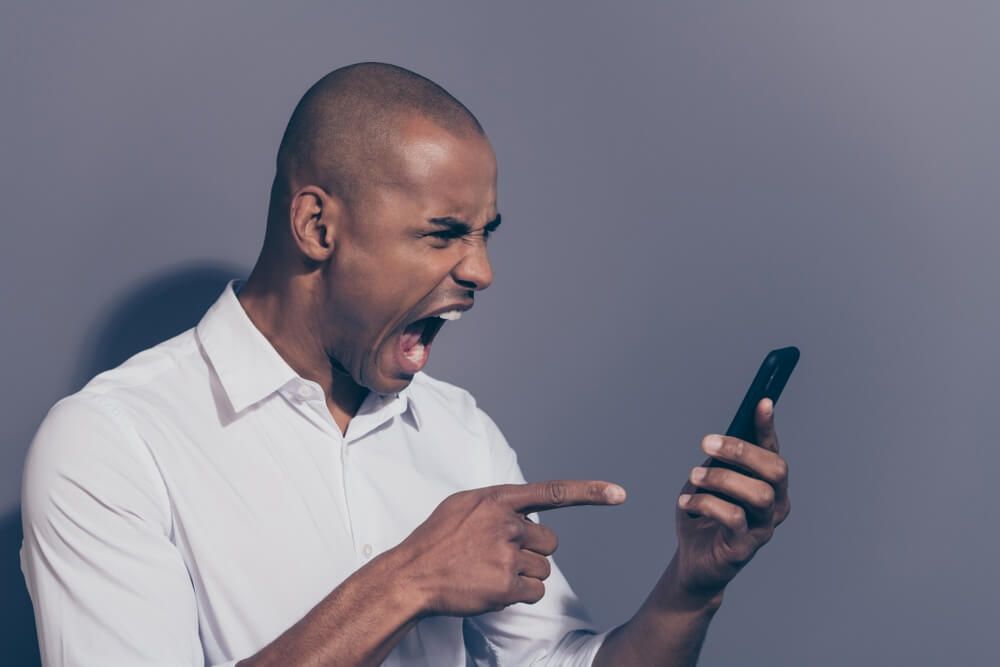 The job of a Narcissist it to keep you beneath them and to make sure that you are aware that they are god and you are to serve them. If you ever stand up to them or question something they have done wrong, they ALWAYS find a way to point the finger back at YOU and blame YOU for what they do wrong (which is always).
You Hope to Change Them but Their Goal is to Change YOU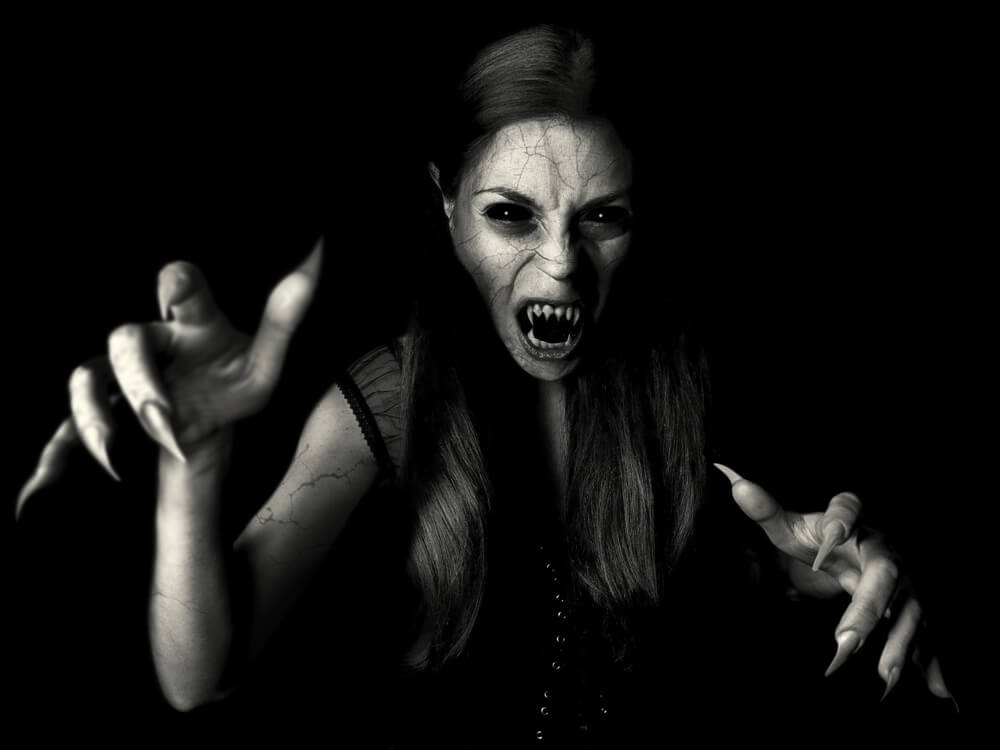 They lure you in like they want your help and advice but they're really looking to change your biology by sucking the DNA out of your last five generations and collecting their souls. Like Dracula looking for blood, they are very skillful at being charming and at playing games to lure you into the trap.
Your Job is to Babysit, Nurture and Understand Their Addictions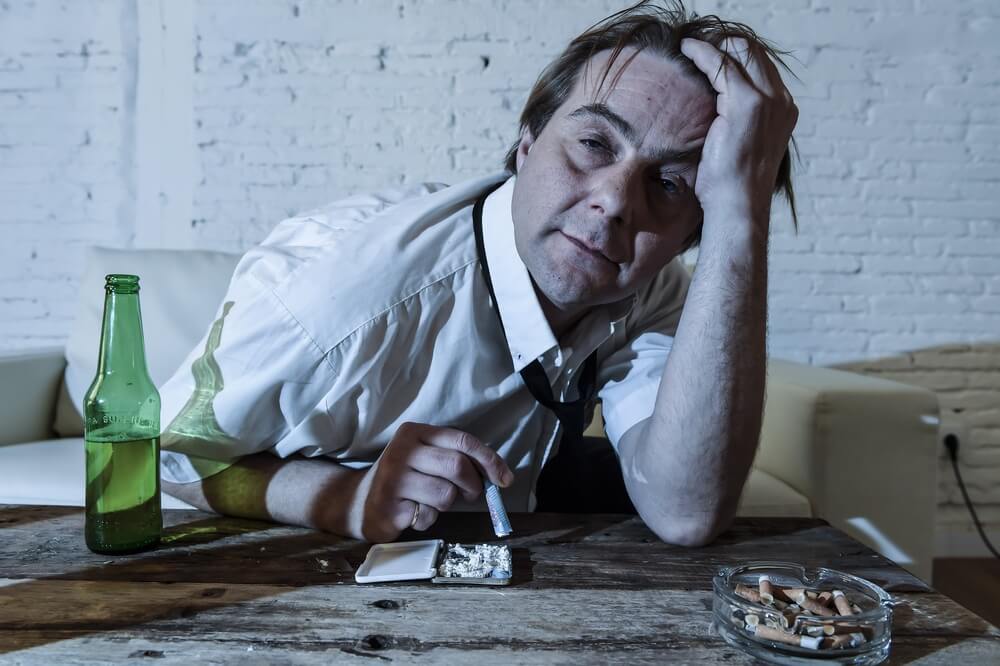 If they have addictions, you are supposed to not only understand and not have an opinion about it but your job is to help them by paying for it or contributing to the cause. Many parents get stuck in this cycle with their drug-addicted and/or mentally ill children who hold them hostage by their childhoods. Drug addicts and alcoholics are actually very skillful at taking advantage of pity that they surmise is actually guilty. Either way, they don't care cause it works.
They are Materialistic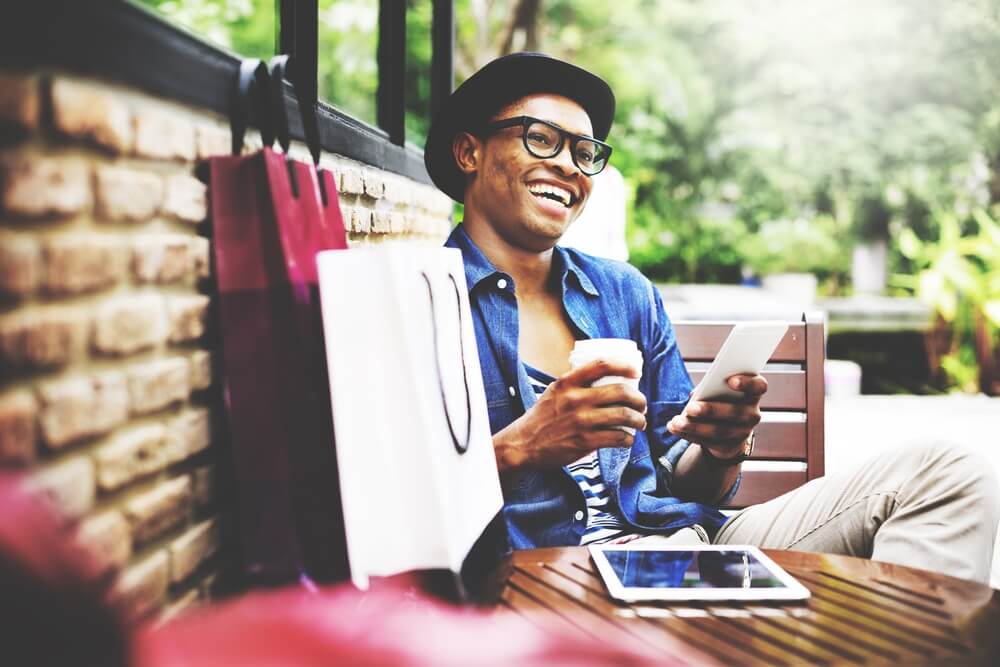 They constantly look at wedding rings, or for car keys in someone's hands to see what kind of car they drive. Looks are irrelevant, as a matter of fact, they
prefer
ugly people with wealth because there is better chance that self-esteem may be absent in lieu of confidence. Narcissists are correct in their assessment, unlike most people, that confidence and self-esteem are two different things. Self-Esteem is a belief in yourself, Confidence is a belief in what you can do. Narcissists are ONLY interested in people who make THEM look good or
better
than they look. You are not good enough for them UNLESS you can enhance their lives WITHOUT asking them for anything in return. They admire rich and/or famous people and they are jealous and attack them at the same time. You are supposed to be honored to be in their company as one of their subjects, never the master.
They Harp on Everyone who Has Done them Wrong and Refuse to Admit to their own Shortcomings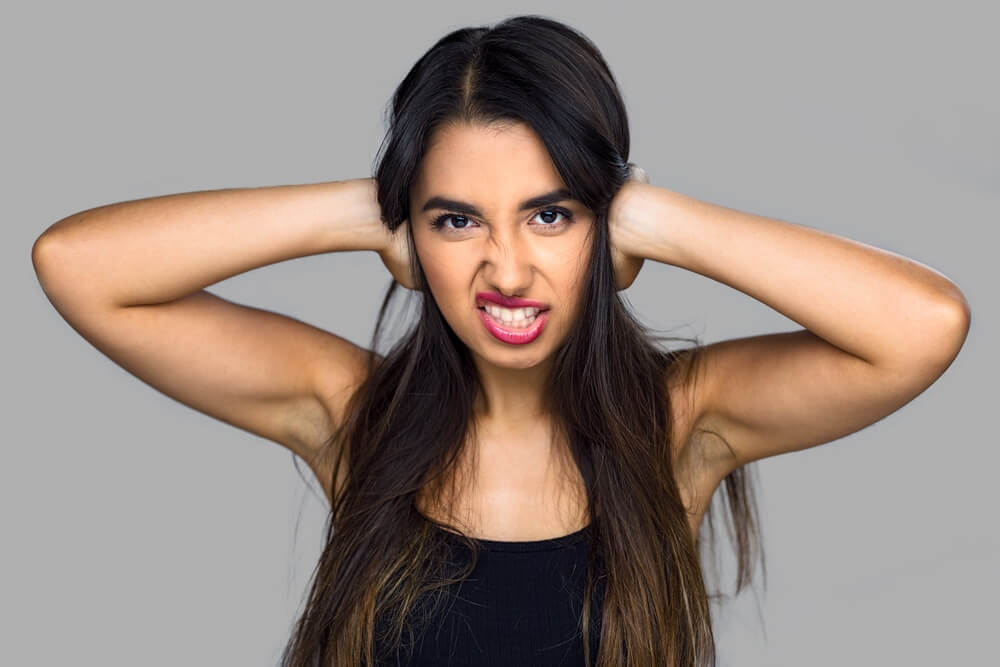 NOBODY can hold a grudge like a Narcissist. We have all been treated like sh by somebody who we want nothing else to do with ever again in life but we can be restored by confronting the person who has done us wrong and move on. A Narcissist, however, looks at a confrontation as a way to make the person feel MORE guilty. Guilt from those who have done them wrong is the main course for them. They will even BEFRIEND the person JUST to be a consistent reminder of the wrongdoing and getting a neverending payment for the infraction. An apology or confrontation doesn't allow forgiveness but just another notch in the Narcissists' belt.
They Throw up YOUR Negative Past Mistakes to Keep a Leash on Your Well-Being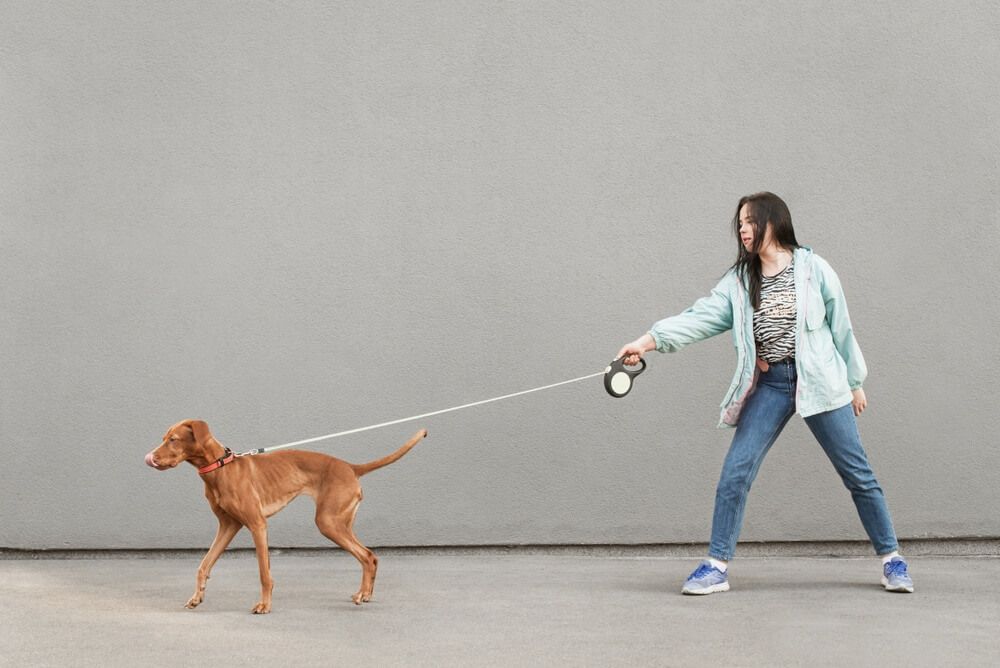 See the previous but to expound, they also include the things you feel bad about. You have to be very careful about opening up to a narcissist because they look for weaknesses and then use them as a tool against you. They will constantly point out areas where you have fallen short to keep you in check and enslaved.
They Thrive on YOUR Weakness and Encourage you to Do More of it.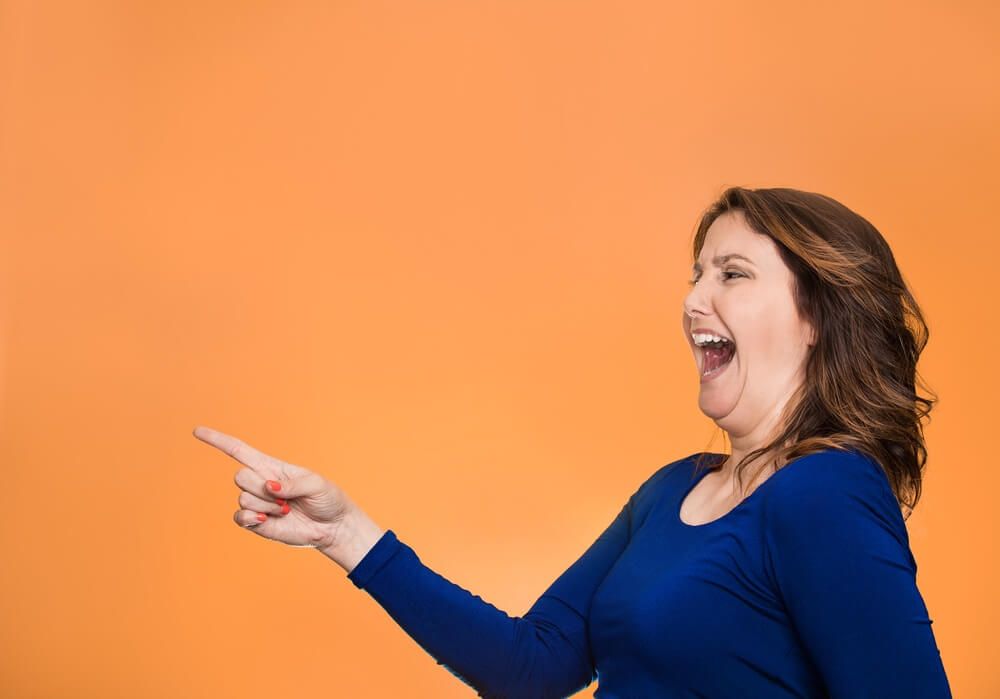 If YOU have an addiction, suicide would be a better option than having narcissists people in your life, mostly because the goal is the same but one is quick and the other is grueling. They feed off the destruction of others to feel better about themselves. They are secretly extremely insecure self-loathing people.
They Are Controlling

They tell you what to do and how to do it. They can be so controlling they treat you like you are a child who has no knowledge of how the world works. Once again, it is their way of keeping you in check.
All of their relationships are Short Term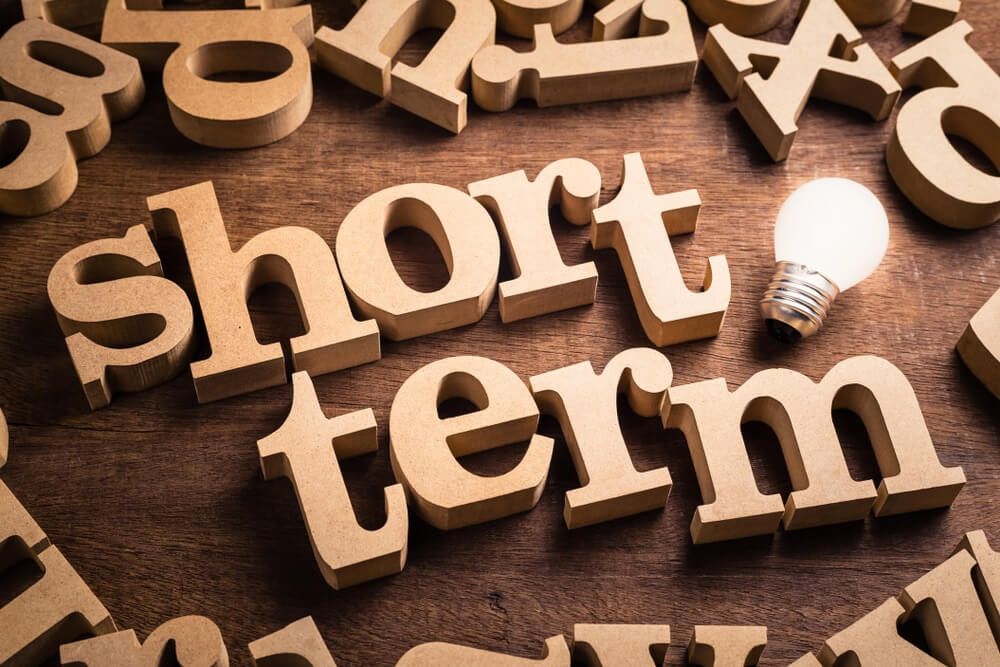 Nobody, in their right mind, deals with a narcissist long term. They deal with them every two to three months at best and they are smart enough not to be consistent in their relationship because the narcissist is too draining to them. Many narcissists are quite charming and bubbly but they are on the clock. After about an hour the fangs come out and they start talking about people in the room and become another person. Notice how some people will invite the narcissist to a lunch or a party then not talk to them for months after.
They have NO Loyalty (bonus)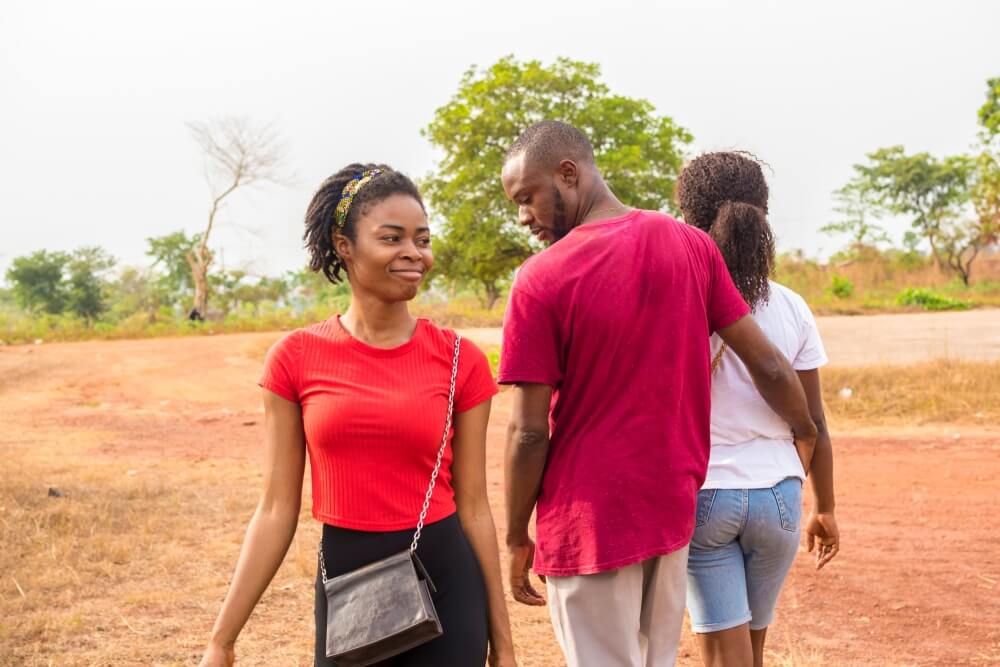 They talk about everybody and say things about people they don't even know to be true. His or her job as a narcissist is to keep all negative attention off of them and to solely place it on others. They are under the impression that nobody can see their shortcomings when it is conversely obvious by their actions to otherwise disguise it. Their job is to appear perfect so that their insecurity stays buried but their insecurity is very much alive and NOT well. Most people who have a good sense of self will not have much to do with narcissists people but we have all been fooled and lured at one time or another. If you realize that you have been dealing with a person or people like this ... make sure your Fitbit is fully charged and run for three days in the opposite direction until you reach a church for safety.
BET ANNOUNCES OFFICIAL NOMINEES FOR THE 2017 SOUL TRAIN AWARDS AS SOLANGE TOPS WITH 7 NOMINATIONS FOLLOWED BY FELLOW HITMAKERS BRUNO MARS, DJ KHALED, RIHANNA, KHALID AND SZA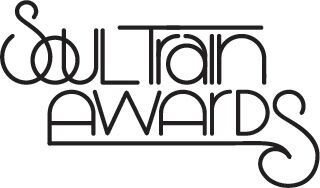 ---------
Multi-Platinum and Seven-Time Grammy Award-Winning Recording Artist, Songwriter & Producer Toni Braxton to Receive the Don Cornelius Legend Award
Grammy Award-Nominated, Multi-Platinum Trio SWV to be Honored with Third Annual Lady of Soul Award
 ---------
Soul Train Awards to Air on BET and BET HER, November 26th at 8PM ET
#SoulTrainAwards
 BET today announced the nominees for the BET Presents: 2017 Soul Train Awards across 12 different categories. The annual celebration will recognize the best in Soul, R&B and Hip-Hop from legends to the next generation. Filmed on November 5th at the Orleans Arena in Las Vegas, BET Presents: 2017 Soul Train Awards will air on BET and BET HER on November 26th, 2017 at 8PM ET. 
Solange leads the bunch with seven total nominations including Best R&B/Soul Female Artist, and the highly coveted Video of the Year and Song of the Year for hit single "Cranes in the Sky." Bruno Mars follows with six total nominations including two nominations for Song of the Year for his hit single "That's What I Like," and Album/Mixtape of the Year for "24K Magic." DJ Khaled, Rihanna and Bryson Tiller also received multiple nominations this year including Video of the Year, Song of the Year and Best Collaboration. The next generation of soul is also being recognized, including Khalid and SZA, who are multi-nominees across categories including Best New Artist, Best R&B/Soul Male Artist, Best R&B/Soul Female Artist, Best Collaboration and the Ashford & Simpson Songwriter's Award.
Multi-platinum and seven-time Grammy award-winning singer-songwriter, artist, actress and producer Toni Braxton is set to receive the coveted Don Cornelius Legend Award. Braxton became an immediate R&B superstar after the release of her self-titled debut album in 1993. Her debut album received multiple awards, including three Grammy Awards (for Best New Artist and two consecutive awards for Best Female R&B Vocal Performance in 1994 and 1995). Her second album, "Secrets" was certified 8x platinum and included her greatest hit titled, "Un-Break My Heart," the Diane Warren-penned ballad which spent 11-weeks at number one. Over the span of her career, Braxton has sold over 67 million records, including 41 million albums, worldwide. Toni's current single, "Deadwood," was released by Def Jam Recordings in September and her new album, "Sex & Cigarettes," her first in seven years, will be out in early 2018. 
The third annual Lady of Soul Award will be presented to Grammy Award-Nominated, multi-platinum, female R&B trio SWV. SWV became one of the most successful R&B groups of the 1990s. They had a series of hits, including "Weak," "Right Here/Human Nature," "I'm So into You," and "You're the One." They have sold more than 25 million records, making them one of the best-selling girl groups of all time. Last year's Lady of Soul Award went to R&B icon Brandy. Both Toni and SWV are being recognized for their longstanding presence in the music industry and influence on the world of soul and R&B music past and present.
BET Presents: 2017 Soul Train Awards will feature an exciting lineup of unforgettable performances and viewers can expect special appearances by some of the brightest stars in entertainment. The event annually showcases Soul Train's impact on the history of music and dance from the 70s to today. 
Want to cover the BET Presents: 2017 Soul Train Awards red carpet? Head to www.betpressroom.com now and complete the application!
BET Presents: 2017 Soul Train Awards is produced by Jesse Collins Entertainment. Executive Producers of the network telecast are as follows: Debra Lee and Connie Orlando from BET, and Jesse Collins from Jesse Collins Entertainment.
For show information, please visit BET.com/SoulTrain, the official site for BET Presents: 2017 Soul Train Awards. 
The complete list of nominees for BET Presents: 2017 Soul Train Awards are:
Best New Artist 6LACK H.E.R. KEVIN ROSS KHALID SZA
Best R&B/Soul Male Artist BRUNO MARS BRYSON TILLER CHRIS BROWN KHALID THE WEEKND
Best R&B/Soul Female Artist KEHLANI LALAH HATHAWAY LEDISI MARY J. BLIGE SOLANGE SZA
Soul Train Certified Award BELL BIV DEVOE JOHNNY GILL LALAH HATHAWAY LEDISI MACK WILDS
Video of the Year BEYONCÉ – ALL NIGHT BRUNO MARS - 24K MAGIC CHRIS BROWN FT. USHER & GUCCI MANE – PARTY DJ KHALED FT. RIHANNA & BRYSON TILLER - WILD THOUGHTS SOLANGE - CRANES IN THE SKY
Best Gospel/ Inspirational Award CHANCE THE RAPPER CHARLIE WILSON KIRK FRANKLIN LECRAE TAMELA MANN
Album/ Mixtape of the Year BRUNO MARS - 24K MAGIC MARY J. BLIGE – STRENGTH OF A WOMAN SOLANGE – A SEAT AT THE TABLE SZA – CTRL THE WEEKND - STARBOY
Rhythm & Bars Award (Formerly Best Hip-Hop Song of the Year) CARDI B – BODAK YELLOW DJ KHALED FT. RIHANNA & BRYSON TILLER – WILD THOUGHTS FRENCH MONTANA FT. SWAE LEE - UNFORGETTABLE KENDRICK LAMAR – HUMBLE. YO GOTTI FT. NICKI MINAJ – RAKE IT UP
Song of the Year BRUNO MARS – THAT'S WHAT I LIKE CHILDISH GAMBINO - REDBONE DJ KHALED FT. RIHANNA & BRYSON TILLER – WILD THOUGHTS KHALID – LOCATION SOLANGE – CRANES IN THE SKY
The Ashford & Simpson Songwriter's Award CRANES IN THE SKY – WRITTEN BY: TROY L. JOHN, SOLANGE KNOWLES, RAPHAEL SAADIQ (SOLANGE) LOCATION – WRITTEN BY: ALFREDO EMMANUEL GONZALEZ, OLATUNJI OLUTOMIWA, SAMUEL DAVID JIMENEZ, KHALID ROBINSON, JOSHUA SCRUGGS (KHALID) LOVE ME NOW – WRITTEN BY: BLAKE MATTHEW SIMON MILLS, JOHN HENRY RYAN, JOHN ROGER STEPHENS (JOHN LEGEND) REDBONE – WRITTEN BY: GEORGE CLINTON, WILLIAM EARL COLLINS, GARY LEE COOER, DONALD MCKINLEY GLOVER II, LUDWIG EMIL TOMAS GORANSSON (CHILDISH GAMBINO) VERSACE ON THE FLOOR – WRITTEN BY: CHRISTOPHER STEVEN BROWN, JAMES EDWARD FAUNTLEROY, BRUNO MARS, PHILIP MARTIN LAWRENCE (BRUNO MARS)
Best Dance Performance BRUNO MARS – 24K MAGIC CHRIS BROWN FT. USHER & GUCCI MANE - PARTY DJ KHALED FT. RIHANNA & BRYSON TILLER – WILD THOUGHTS SOLANGE FT. SAMPHA – DON'T TOUCH MY HAIR WIZKID FT. DRAKE – COME CLOSER
Best Collaboration DJ KHALED FT. RIHANNA & BRYSON TILLER – WILD THOUGHTS JAZMINE SULLIVAN & BRYSON TILLER – INSECURE MARY J. BLIGE FT. KANYE WEST – LOVE YOURSELF SOLANGE FT. SAMPHA – DON'T TOUCH MY HAIR SZA FT. TRAVIS SCOTT – LOVE GALORE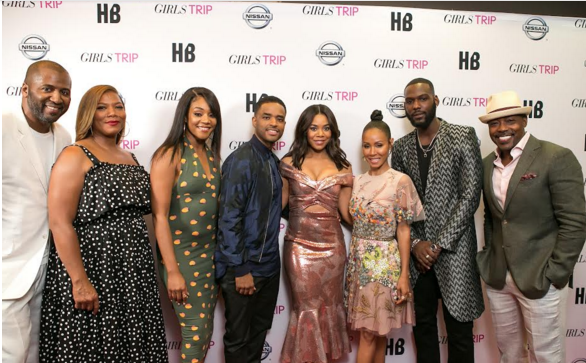 Last Night, Hello Beautiful, in partnership with Nissan and Universal Pictures, hosted a VIP red carpet screening for the new film GIRLS TRIP. Attending from the cast was Jada Pinkett Smith, Queen Latifah, Regina Hall, Tiffany Haddish, Larenz Tate and Kofi Siriboe; director Malcolm Lee and producer Will Packer introduced the film. Hello Beautiful editors Allison McGevna, Shamika Sanders and Keyaira Kelly were also on hand to welcome guests.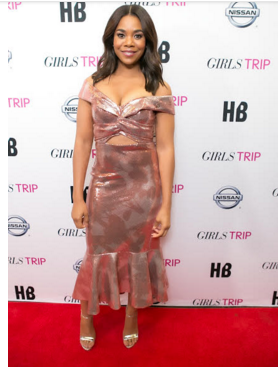 Special guests included Ava Duvernay (filmmaker), Bevy Smith (radio/tv host), Big Freedia (FUSE TV), Issa Rae (HBO's "Insecure"), singer/songwriter Tank, RonReaco Lee (Starz' "Survivor's Remorse"), Ari Lennox (Interscope Recording Artist), Karen Civil (social media maven), actress/singer Letoya Luckett, Shyann Roberts (June's Diary); Fox's "Star" cast members Jude Demorest, Ryan Destiny, Brittany O'Grady and Miss Lawrence; actress/model Nomzano Mbatha, actress Essence Atkins, actress Bresha Webb, RCA recording artist Elle Varner, tv personality Tai Beauchamp; "Queen Sugar" co-stars Omar Dorsey and Timon Kyle Durrett; tv host Alesha Renee, rapper/tv personality Romeo, Mona Scott Young (Monami Entertainment), Yandy Smith ("Love & Hip Hop"), celebrity stylist Ty Hunter, radio personality Wild Wayne (WQUE) and more.
Photos: J. Wiggins for iOne
RCA Records Releases Music From The HBO® Original Series "Insecure" And It's Wavy AF!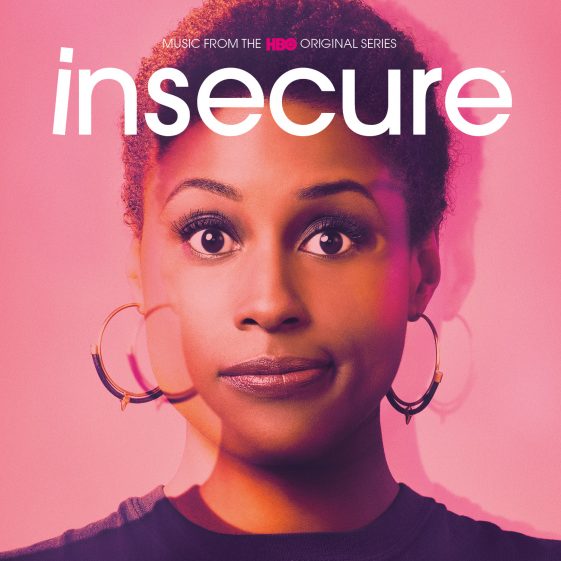 RCA RECORDS RELEASES MUSIC FROM THE HBO® ORIGINAL SERIES INSECURE AND IT'S WAVY AF! AVAILABLE NOW AT ALL DIGITAL MUSIC PROVIDERS
FEATURES MUSIC FROM SHOW CREATOR AND STAR ISSA RAE, D'ANGELO AND THE VANGUARD, THUNDERCAT, GOLDLINK, THE INTERNET, GUORDAN BANKS, KING AND MORE
[New York, NY – December 16, 2016]  Today, RCA Records, in partnership with HBO Global Licensing, releases Music From The HBO Original Series Insecure, available now at all digital music providers.  Click here to listen or visit www.insecuremusic.com for more information.
From the hysterical "Broken Pussy," performed by the show's creator and Golden Globe-nominated star Issa Rae, featuring Kelis, to Thundercat's "Heartbreaks + Setbacks," the collection of music from both indie and established artists touches on a variety of social and relationship issues highlighted in the series.
"Music is such a huge part of Issa's life on the show," said Insecure creator and star Issa Rae. "She uses it to channel her emotions and work through her insecurities – and we worked hard to make sure the music on the soundtrack reflected Issa's story and the stories of all of our characters. I'm so excited to get this soundtrack in the hands of viewers who have responded so enthusiastically to the music and the show."
MUSIC FROM THE HBO ORIGINAL SERIES INSECURE TRACKLISTING:
Kari Faux – No Small Talk
Issa Rae/Kelis – Broken Pussy
TT The Artist – Lavish
Problem feat. Bad Lucc & The Homegirl – D2B (Dick 2 Bomb)
Kari Faux feat. Leikeli 47- Top Down
GoldLink – Palm Trees
1500 Or Nothin' – Girl
Guordan Banks – Keep You In Mind
KING – In The Meantime
D'Angelo And The Vanguard – Sugah Daddy
The Internet – Just Sayin' / I Tried
ERIMAJ – Conflict Of A Man
SBTRKT feat. Sampha – Hold On
Thundercat – Heartbreaks + Setbacks
St. Beauty – Borders
Moses Sumney – Plastic
Insecure follows best friends Issa (Rae) and Molly (Yvonne Orji) as they navigate the tricky professional and personal terrain of Los Angeles, while facing the challenges of being two black women who defy all stereotypes. The series explores the black female experience in a subtle, witty and authentic way, as Issa and Molly stumble their way towards pulling their lives together, while trying their hardest to never settle for less.
Created by Issa Rae and Larry Wilmore, the comedy series INSECURE launched exclusively on HBO in October to rave reviews.  Issa Rae, Prentice Penny, Melina Matsoukas, Michael Rotenberg, Dave Becky and Jonathan Berry serve as the series' executive producers; Larry Wilmore serves as a consultant.
AFRICAN AMERICAN FILM CRITICS ASSOCIATION NAMES MOONLIGHT THE TOP FILM OF HISTORIC 2016
QUEEN SUGAR NAMED THE TOP TV SHOW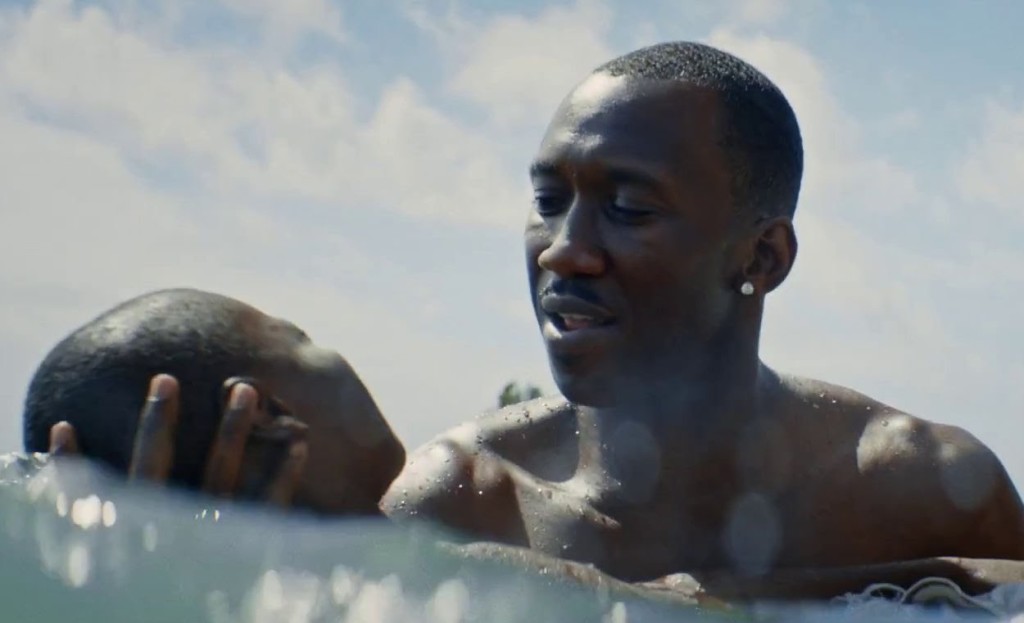 Denzel Washington, Ruth Negga, Mahershala Ali and Viola Davis Receive Acting Wins from the Nation's Premiere Black Critics Group
Ava DuVarney's 13th and Beyonce's Lemonade also take key honors
AWARDS GALA WILL TAKE PLACE AT THE TAGLYAN COMPLEX IN LOS ANGELES

FEBRUARY 8th AT 9PM ET

/ 6 PM PT
Los Angeles, CA (December 13, 2016) – Movies, documentaries and TV shows about the black experience were in abundance in 2016 making it a truly historic year in terms of the number of movies, documentaries and TV shows released and number of blacks represented in front and behind the camera "Our members had a plethora of outstanding movies, documentaries and TV shows to choose from this year," says AAFCA Co-founder Shawn Edwards. "It was an exceptional year in terms of the quantity and quality of films about the black experience. And while this by no means solves the diversity issue in the film industry it was definitely refreshing to have such a wide-range of exceptional work to choose from to honor and celebrate with our approval." There were several movies released this year that are considered masterpieces. However, it was "Moonlight" that dominated this year's voting for the 8th AAFCA Awards. The independent film which chronicles the life of a young black man from childhood to adulthood as he struggles to find his place in the world while growing up in a rough neighborhood of Miami completely resonated with the majority of the members of the association. The A24 Pictures film earned multiple awards including Best Picture, Best Director, Best Ensemble and Best Supporting Actor. Awards were also given to singer Janelle Monae for Breakout Performance. She delivered star-making performances this year in both "Moonlight" and "Hidden Figures." The top acting honors went to Denzel Washington and Ruth Negga for their roles in
Fences
and
Loving
. AAFCA will hold its 8th annual awards ceremony on Thursday, February 9, 2017 at the Taglyan Complex in Hollywood, CA. "2016 provided our membership with many great films to choose from," says AAFCA President and Co-founder, Gil Robertson. "Every movie and TV show on our Top 10 Lists could have easily been number one. The number of incredible performances by black actors and actresses added to a very competitive field of performances and represents a step towards inclusion that our membership warmly embraces. We look forward to what 2017 has in store."
The following is a complete list of 2016 AAFCA Awards winners. 
FILM
BEST PICTURE : MOONLIGHT – (A24) BEST DIRECTOR: BARRY JENKINS, MOONLIGHT – (A24) BEST ACTOR: DENZEL WASHINGTON, FENCES– (Paramount) BEST ACTRESS: RUTH NEGA, LOVING – (Focus Features) BEST SUPPORTING ACTOR: MAHERSHALA ALI, MOONLIGHT – (A24) BEST ENSEMBLE: THE Cast of HIDDEN FIGURES (20
TH
Century Fox) BREAKOUT PERFORMANCE 2017 – Janelle Monae for MOONLIGHT AND HIDDEN FIGURES BEST INDEPENDENT FILM: "MOONLIGHT" (A24) BEST ANIMATION FILM; ZOOTOPIA (Disney) BEST SONG – "VICTORY" from HIDDEN FIGURES (20
th
Century Fox) BEST DOCUMENTARY – 13 (Netflix) BEST FOREIGN FILM – TANNA (Lightyear Entertainment) BEST SCREENPLAY – AUGUST WILSON, FENCES – (Paramount)
TV
BEST TV SHOW (Drama) – QUEEN SUGAR – OWN BEST TV SHOW (Comedy) – ATLANTA – FX BEST TV SHOW (CABLE/NEW MEDIA – UNDERGROUND – WGN BEST TV SHOW (Special/Limited Series) – LEMONADE – HBO 
AAFCA Top Ten Films of 2016 are as follows in order of distinction
MOONLIGHT – A24
FENCES – Paramount
HIDDEN FIGURES – 20th Century Fox
LION – The Weinstein Company
LALA LAND – Lionsgate
BIRTH OF A NATION – Fox Searchlight
LOVING – Focus Features
MANCHESTER BY THE SEA
HELL OR HIGH WATER – CBS Films
QUEEN OF KATWE – Disney
AAFCA Top Ten TV shows of 2016 are as follows in order of distinction:
QUEEN SUGAR – OWN
UNDERGROUND – WGN
ATLANTA - FX
INSECURE - HBO
LUKE CAGE – NETFLIX
THIS IS US – NBC
BLACKISH – ABC
THE GET DOWN – NETFLIX
WESTWORLD – HBO
SURVIVOR'S REMORSE - STARZ