At vero eos et accusamus et iusto odio dignissimos ducimus qui blanditiis praesentium voluptatum deleniti atque corrupti quos dolores et.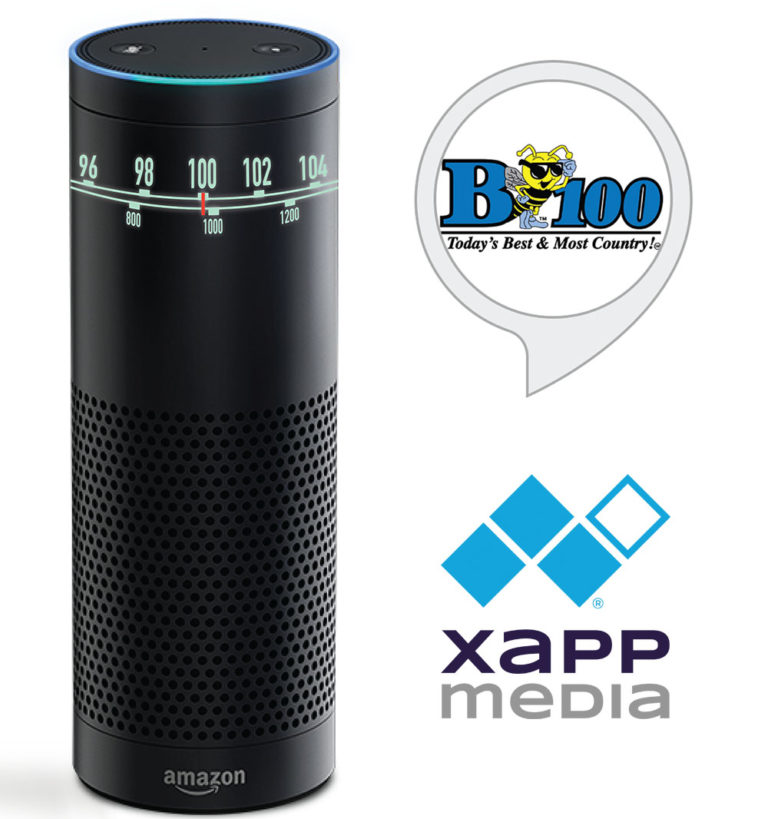 A new white paper focusing on the growing smart speaker trend indicates that devices like 
Amazon Alexa
may bring
commercial radio
back into homes. People have not listened to
commercial radio
in their homes in over 20 years but the report states the digital concept of smart speakers may
change
that. Some feel the smart speaker concept is a bit TOO invasive and they are not trusting of what
ELSE
the device can do, like turn on at will and record conversations, but that may (or may not) fade with time.
Here is a copy
of the report. Radio once occupied a central space in American homes and created a shared listening experience. Mobile devices and the rise of personalized listening have undermined that dynamic. However, the rising popularity of smart speakers and voice assistants like that of Amazon Echo and Alexa are offering radio broadcasters a new opportunity to bring radio back into the home. Xappmedia-10-best-practices-white-paper.png Our new Amazon Alexa Radio Report takes a data-driven look at the market. The report includes 23 charts and 16 pages of analysis based on 10 different studies related to smart speakers and answers questions including: Why consumers are buying smart speakers How people use their smart speakers The listening habits of smart speaker owners How radio broadcasters are taking advantage of the new trend And more…
We had the opportunity to chat with R&B Artist and Educator, Lovely Hoffman. The Boston native recently made her radio airplay chart debut at #45 on the Mediabase Urban AC chart, with the release of her first commercial single, My Black is Beautiful.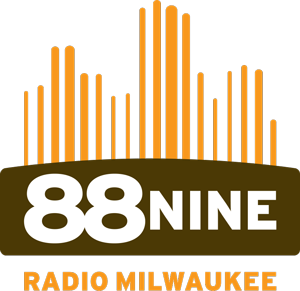 Two colorful, original murals aimed at spurring community conversations will be created by Milwaukee artists on large blank building walls in the Near West Side and Walker's Point neighborhoods, as a result of an 88Nine Radio Milwaukee (88.9 WYMS-FM) initiative announced Friday.
Radio Milwaukee recently applied for and received a grant from the Mary L. Nohl Fund to pay artists for the project. The non-profit station launched the mural initiative and commissioned artists as a way to give back to Milwaukee as part of the station's activities recognizing its 10th anniversary on air and in the community this year.
Work on the first mural is slated to take place from July 31 to Sept. 10 on the north wall of Penfield Children's Center, 833 N 26th St., in the Near West Side neighborhood. Artist Stacey Williams-Ng (https://staceywilliamsng.com/) created the mural, which at 122' x 27', will be exceptionally large. The mural concept plays on themes of rhythm, community and cohesion. It recognizes that music brings us all together and that differences disappear when we bind together as a community.
"Radio Milwaukee is a tremendous community asset, and we are thrilled to partner with them on this mural project," said Jason Parry, vice president – development and communications at Penfield Children's Center. "As a long-time anchor and committed member of the Near West Side, we appreciate the opportunity to spark discussion about how we can work together to make our neighborhood an even better place."
The second mural will be created on the north wall of Var Gallery at 643 S 2nd St., in the Walker's Point neighborhood. Artists Katie Mullen and Jordan Pintar of BlackPaint Studios (https://blackpaintstudios.com/) designed the mural. The idea for the mural follows the artists' unique style of vibrant color and interconnected elements that will contain the word "listen." Work on the Walker's Point mural is planned to run from Sept. 1 through Oct. 6. 
"We designed our mural program to create a long-lasting message from 88Nine to our community," 88Nine Marketing Director Alyssa Feuerer said. "We want these pieces to propel dialogue. By seeding thought-provoking messages through the city, we hope to encourage people to be more accepting and empathetic with their neighbors."
"Radio Milwaukee asked each artist to express the idea of 'listening to others' through their own artistic vision. The idea of having an open mind is a way we can start connecting more closely with each other."
Empire Painting (https://www.empirepaintingwi.com/), a local professional painting company, has donated paint supplies to the project. The murals are part of the celebration of 88Nine Radio Milwaukee's 10 years on-air, online and in the community. The non-profit, non-commercial station launched on Feb. 26, 2007. It has become known for its unique mix of new and Milwaukee music and its Community Stories, which foster community engagement and positive change.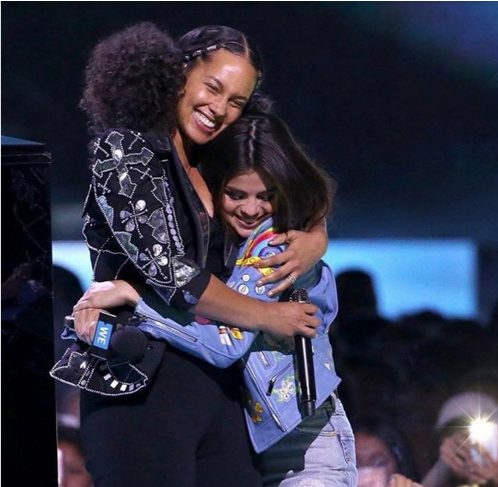 Today, WE announces that the third annual U.S. National Special of WE Day will air commercial-free on August 4, 2017 at 8 p.m. ET/7 p.m. CT on CBS. Highlighting some of the most important social issues facing America and the world today—from equality and accessibility, to homelessness and poverty, to inner city violence and social activism, to education and literacy—WE Day unites likeminded individuals and provides a platform for youth and families to create change in their communities and around the world. WE Day is brought to you by Title Sponsor The Allstate Foundation, alongside Presenting Partners Unilever, Walgreens and Microsoft and Supporting Partner, KPMG.
Hosted by Selena Gomez, alongside international activists and WE co-founders, Craig and Marc Kielburger, the special will feature a star-studded lineup of speakers and performers including Alessia Cara with STOMP, Josh Gad, Tyrese Gibson, Alicia Keys, DJ Khaled, Demi Lovato, Mpumi Nobiva, Miss Piggy, Fozzie Bear, Statler & Waldorf, Lilly Singh and more. With special appearances by James Franco, Evan Goldberg, Hannah Simone and Seth Rogen and a surprise appearance by Oprah Winfrey, the all-star cast will come together to celebrate the WE movement—a generation of people empowered to act and lead with compassion and the conviction that when united together, simple actions can transform communities, the country and the world.
The one-hour special will feature energetic and moving performances combined with motivating speeches, comedic interludes and documentary-style features highlighting remarkable young Americans who are making a difference. Bringing families together for an evening of empowering conversations WE Day will spark ideas and inspire action, uniting Americans to stand together for change.
"My first WE Day experience was 3 years ago and to say I was impressed is an understatement," said actress, multi-platinum recording artist and UNICEF Goodwill Ambassador and host of WE Day Special, Selena Gomez. "The electricity of an arena full of thousands of young people who are making real change in the world is like nothing I've ever experienced. I am grateful to be a part of such a supportive community and hope I can inspire the kids at WE Day just as they continue to inspire me."
Parts of the WE Day special were filmed at WE Day California, which took place on April 27, 2017 at The "Fabulous" Forum in Inglewood. WE Day California is just one of more than 20 WE Day youth empowerment events that take place across North America and the U.K each year. WE Day celebrates and inspires this generation's shift from me thinking to we acting, building a better world where everyone has the power to speak out and make choices that have positive impacts.
"When young people are given the tools and support to speak out and act on issues they are passionate about, there is no limit to the impact they can have on the world, and ultimately one another," said Craig Kielburger, co-founder of WE. "In the last academic year, students from around the world who are involved WE's programs donated more than 2.1 million pounds of food to their local food banks, volunteered over 7.6 million hours of service and raised over $17 million in support of local and global causes. Social change is possible—when united, people young and old can push the needle on the issues that weigh heaviest on our communities."
Youth can't buy a ticket to WE Day events—students from across the country earn their way by taking action on one local and one global cause of their choice. More than a one-day event, WE Day is connected to the free, yearlong educational program WE Schools. Providing schools and community groups with curriculum, educational resources and action campaigns, the program is designed to enhance a school's existing social initiatives or spark new ones. WE Schools encourages students to further their curricular learning, develop life skills for success beyond the classroom and become change-makers. As part of the program, educators and community leaders can access the free, interactive WE Schools Kit, which helps them collaborate with students as they create actions plans throughout the year. Together, WE Day and WE Schools are a blueprint for building the next generation of change-makers. Globally over 3.4 million students are part of the WE Movement, taking part in service learning programs and campaigns.
Beyond the classroom, WE offers free family resources, providing tools to help Americans create change together as a family. WE Families provides parents the support they need to raise caring and compassionate children and set them on a path for life success. Bonding together, families rally around causes that matter to them and in turn, grow closer as a family unit.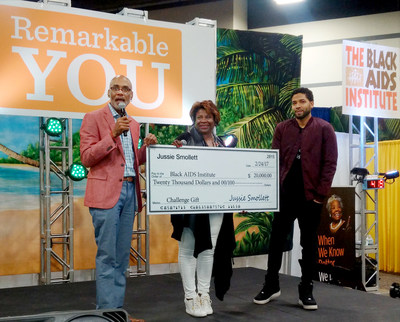 When you ask Jussie Smollett—one of the breakthrough stars from Fox's uber-successful TV show Empire—how he wants to be introduced, he always leads with the word activist. For many actors in Hollywood, that's just a public-relations gimmick; not Smollett. In a recent interview, he shared how his mother would admonish him and his siblings as children, "There are two things you must do: Love one another and be an activist." Note that being an actor did not make her list.
With his mother's voice and a sense of the type of real activism that generates change imprinted on his psyche, Jussie is not satisfied just using his voice and celebrity to draw attention to the HIV/AIDS epidemic. He recently leveraged his $20,000 gift to raise $40,000 for the Black AIDS Institute.
Smollett and his five siblings, especially his younger sister actor Jurnee Smollett-Bell, took heed. Jussie and Jurnee have been HIV/AIDS activists since they were 15 and 12 years old, respectively. Both also have been inducted into the Black AIDS Institute's "Heroes in the Struggle" Hall of Fame for their heroic contributions in the fight against HIV/AIDS. Today, Jussie currently serves on the Institute's board of directors and Jurnee is an HIV/AIDS ambassador.
"Jussie talks the talk, walks the walk and puts his money where his mouth and heart are," says Phill Wilson, the Institute's President and CEO. "We have many celebrities who support our work, and I am eternally grateful for their voices and time. But money fuels change. It takes dollars to test people for HIV; it takes donations to link people to care; it takes resources to resist the draconian and devastating attacks Donald Trump and his administration are waging on the HIV/AIDS community. If the President and the Republican-led Congress have their way, we are going to lose any opportunity to end the AIDS epidemic. Jussie understands that."
Individual gifts demonstrate not only the power of philanthropy but also of the impact that individual donations can have no matter their size. When faced with the Institute's recent budget shortfall, Jussie immediately stepped up. Realizing the importance of engaging others, he had the foresight to make his $20,000 donation a challenge gift, where a donor makes a contribution contingent upon other donors also contributing.
"So, in the end, we turned Jussie's $20,000 contribution into $40,000. Those donations not only helped close our budget gap. They also helped us launch a testing campaign where we developed a monthly support group for 30 to 40 men," says Wilson.
Smollett's next project for the Black AIDS Institute is chairing the 2017 Heroes in the Struggle Gala in September. "As a member of the Black AIDS Institute's Board and past Heroes in the Struggle honoree, I'm so excited about this year's event. I can tell you, this year's awards presentation is going to be a huge departure from our past shows. Number one: All of the 2017 inductees are going to be women. I know from my personal experience, women have been so important to this fight. While I'm not going to give away all of our secrets, I can tell you one of this year's honorees will be none other than my TV mom, Taraji P. Henson. The Gala promises to be one of the events of the year. The other "sheroes" are equally beautiful, talented and fierce as Cookie Lyon."
Jussie can be seen on the big screen in Alien Covenant, the latest installment of the Alien franchise. And of course, you can catch up on the life of Jamal Lyon when Empire returns to Fox for its fourth season, premiering on Wednesday, September 27, at 8:00 p.m. Eastern/7:00 p.m. Central.
For more information, or to learn how you can volunteer or donate to the Black AIDS Institute, go to www.BlackAIDS.org, email [email protected], or call (213) 353-3610 ext. 105.
Van Jones & Roc Nation are proud to announce a groundbreaking partnership and nationwide event tour: WE RISE TOUR powered by #LoveArmy. WE RISE will bring an array of artists, athletes, thought leaders and local leaders to cities across the country this summer.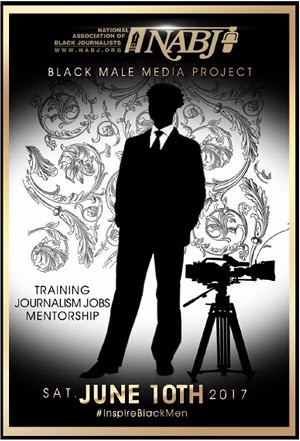 The National Association of Black Journalists (NABJ) is launching its Black Male Media Project, an initiative to help change the narrative around the lives and images of black men in the news and in society, with a series of workshops nationwide on Saturday, June 10, 2017.
The nabj Black Male Media Project will launch with 19 nabj affiliate chapters hosting events in various cities across the United States, including Atlanta, Baltimore, Chicago, Dallas, Los Angeles, Miami, Pittsburgh and St. Louis, all on the same day. The initiative is designed to inspire, support and develop training and mentorship opportunities for black men working in or aspire to work in journalism and media.
"nabj has created the Black Male Media Project to combat the blotter-to-mugshot images of black male faces, to create a fresh and real view of black men in America and across the diaspora and to help build trust in communities nationwide," said Sarah Glover, nabj president.
The initiative's launch with feature workshops, panels and events focused on examining newsroom diversity, professional development and networking. The New York Association of Black Journalists event will include Civil Rights Activist Rev. Al Sharpton, New York Daily News justice writer Shaun King and Fox 5 News Director Byron Harmon as part a panel of black male journalists, discussing race and the perception of black males in the media. Concurrently, the Tampa Bay Association of Black Journalists will will screen a documentary on that city's historically black business district.

Participating chapters will promote the project - open to anyone helping to engage around the value of black males working in newsrooms and media - using the hashtag #InspireBlackMen. Please share this post with other journalists and use #InspireBlackMen to begin the dialogue that will help fuel a change in the perspective of black men.

The second phase of the nabj Black Male Media Project will be a digital photography project showcased at the nabj Annual Convention & Career Fair from Aug. 9-13, 2017 in New Orleans, Louisiana. nabj members will be invited to share positive pictures of black men.Some of the images will be displayed during the convention, and hopefully a traveling juried exhibit will happen in the future. More details are forthcoming on the digital photography project.
Also at the #NABJ17 Convention, there will be a special reconvening workshop session focusing on black men and the #InspireBlackMen project.
Media outlets and general questions may direct inquiries to: [email protected] Partnership inquiries may be addressed to JoAnne Lyons Wooten at [email protected]
D.L Hughley is no stranger to television.  He has done it all from sitcoms to talk shows.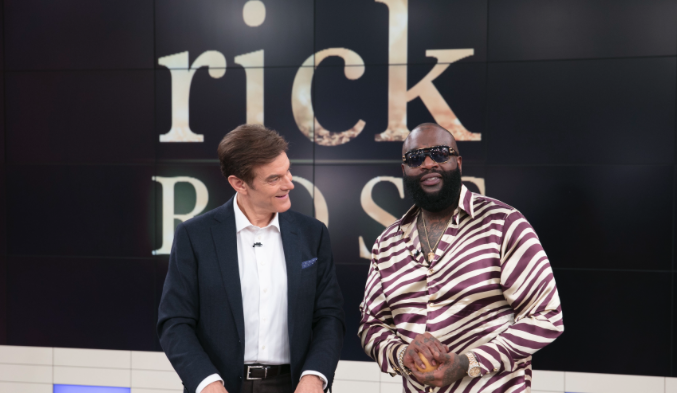 Thursday, Dr. Oz is joined by rapper Rick Ross. At 35,000 feet, he had two seizures mid-air, forcing his plane to make an emergency landing. That scary moment grounded him and made him change his life. He lost 100 pounds and he's here to share his life-saving regimen.

On his seizure, Rick Ross shares: "…One day, I was on a flight and, uh, I just remember my buddy, you know, coming to get me, like get up, homie, you just had a seizure. Let's go. We got to get off the plane. And I'm like, no... I don't feel like I had one. So I actually got on the phone, called my private jet guy, 45 minutes later, after getting off a commercial flight, I was aboard in a private plane. I boarded a private plane. An hour into the flight, soon as I fell asleep, I had another seizure."

On what grounded him after his health scare, Rick Ross explains: "I woke up maybe two or three days later in the hospital, you know, my mother by my side…It's a real bad sign when you wake up and she there and you know, she batting her eyes and…that's the worst thing for me is to have my mom with that look on her face. So, you know, that made me feel even worse. So I just woke up to a new reality… a reality where my lifestyle, me sleeping three hours a night, me eating T-bone steaks 3:00 in the morning…caught up with me and…my body couldn't take it anymore."

On his signature healthy snack, Rick Ross proclaims: "…I remember going on tour and I would be going to places that I couldn't even pronounce and, you know, their lifestyle and their way of eating was totally different from us. I didn't even want anything other than…some water and I found something overseas that I could enjoy, pears."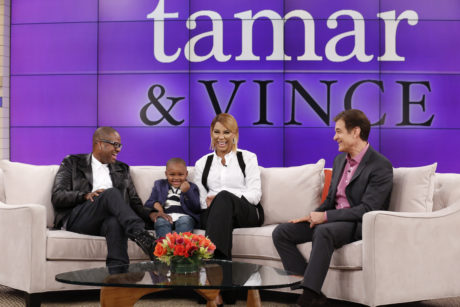 Today on The Dr. Oz Show - We over the past four years, have watched Tamar and Vince get married, have a baby, and survive some life-threatening health scares. Tamar and Vince are here to share how their lives have changed in a big way for the better. Plus, what's next for the couple as parents…is baby number two on the way?
On the benefits of his weight-loss journey, Vince Herbert says: "
well, I can do everything now. I can run and I can chase Logan. I mean, I got so much energy. I'm just, like, I get up in the morning and I feel great, I sleep better. Um, at one time they were like, you may have sleep apnea. I was like, oh no, I ain't getting that. I'm not having that. I just feel so reenergized. My brain is better. I just do everything. I can love my wife better."
On Vince's 93-pound weight-loss, Tamar Braxton shares: 
"I'm very happy. You know, I mean, at first I was like, okay, you're getting too skinny too soon and I'm going to be the thick one now because I'm still eating. Um, but, you know, I had to change my eating habits as well, you know. This is not liposuction this is a surgery that was in place to save his life and you have to take it very serious."
On having more children, Tamar Braxton exclaims: "
Oh, it's amazing. I wish I knew better back then when I kept saying, I don't want any more kids or I'm not having any more kids… but, kids enrich your life so much, you know what I mean? They make things worthwhile. They make you work harder and harder and harder, it's that legacy for your kids and so, you know, I just want to have as many kids as I can. I wish I had the Partridge Family, I really do."
Morning After To-Do List:
1. Take over the Democratic Party and return it to the people. They have failed us miserably.
2. Fire all pundits, predictors, pollsters and anyone else in the media who had a narrative they wouldn't let go of and refused to listen to or acknowledge what was really going on. Those same bloviators will now tell us we must "heal the divide" and "come together." They will pull more hooey like that out of their ass in the days to come. Turn them off.
3. Any Democratic member of Congress who didn't wake up this morning ready to fight, resist and obstruct in the way Republicans did against President Obama every day for eight full years must step out of the way and let those of us who know the score lead the way in stopping the meanness and the madness that's about to begin.
4. Everyone must stop saying they are "stunned" and "shocked." What you mean to say is that you were in a bubble and weren't paying attention to your fellow Americans and their despair. YEARS of being neglected by both parties, the anger and the need for revenge against the system only grew. Along came a TV star they liked whose plan was to destroy both parties and tell them all "You're fired!" Trump's victory is no surprise. He was never a joke. Treating him as one only strengthened him. He is both a creature and a creation of the media and the media will never own that.
5. You must say this sentence to everyone you meet today: "HILLARY CLINTON WON THE POPULAR VOTE!" The MAJORITY of our fellow Americans preferred Hillary Clinton over Donald Trump. Period. Fact. If you woke up this morning thinking you live in an effed-up country, you don't. The majority of your fellow Americans wanted Hillary, not Trump. The only reason he's president is because of an arcane, insane 18th-century idea called the Electoral College. Until we change that, we'll continue to have presidents we didn't elect and didn't want. You live in a country where a majority of its citizens have said they believe there's climate change, they believe women should be paid the same as men, they want a debt-free college education, they don't want us invading countries, they want a raise in the minimum wage and they want a single-payer true universal health care system. None of that has changed. We live in a country where the majority agree with the "liberal" position. We just lack the liberal leadership to make that happen (see: #1 above). Let's try to get this all done by noon today. -- Michael Moore