Radio Facts:
Radio Facts: Ironically, after writing the story about KKBT and racism in the early 90s, which is one of the top stories on the site. I went back to The Beat's Facebook page and came across this video of the former John London whose real name is Stan Lackey. Lackey was the host of John London and the House Party which was the morning show at KKBT.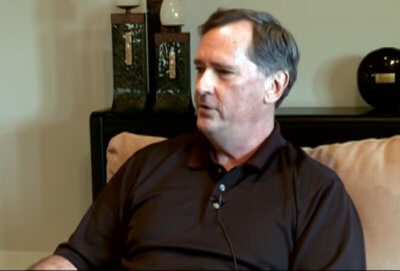 When talking about The Beat, he describes himself as "The white guy on the black station." It almost comes off as guilt or that he knew it was odd. In addition, he readily admits via his experience that he had no background working in urban radio before The Beat and that he did some really questionable bits like the one about the black babies on crack for the show that got black organizations coming to the station. He admits it was over the top and at the same time that the black audience didn't see a problem with it (lol). He's probably right.
The fact that the black audience thought it was funny and ate it up is tragically funny. This is an example of what I meant by how racist the station was. Out of at least a hundred experienced Urban radio morning men at the time, Lackey (London) is the one they station chose to hire in the second-largest radio market in the country.
A jock with no urban radio experience doing mornings. I can't blame him, sh if a Rock or Country station hired me to do mornings and paid me the kind of money they gave him I would be at the station tomorrow. I can't blame him for taking the job.
In this video, Lackey talks about getting busted with cocaine at the airport and ending up getting the charges dropped.
I mentioned in the previous story that he was distant when we worked at The Beat. From porn addictions to meth etc. Lackey is brutally honest here about his shortcomings.
From this perspective, I've seen many more stories less than half as tragic with much greater consequences happen to black jocks who didn't have millions of dollars to squander.
He calls it "God" we call it "privilege" considering there are black men serving 36 years for stealing $50.00. (lol). As a fellow jock, I can still appreciate his brutal honesty again and hope his new journey continues to be rewarding.
Stan Lackey "John London" Video from 2012
I