Troy Carter, Spotify's Global Head of Creator Services, will be leaving the company in early September. Spotify now plans to merge its Creator Services division with its in-house Shows & Editorial team.  This newly-combined division will be led by current Global Head of Shows & Editorial, Nick Holmstén. Carter joined Spotify 2 years ago to improve the service's reputation amongst artists and songwriters.  Carter, a former manager of Lady Gaga, John Legend and Meghan Trainor will remain an advisor to Spotify.
Telemundo Deportes today announced three-division World Champion and former Olympian athlete Abner Mares returns to join Boxeo Telemundo's announce team and serve as a special correspondent for all major fights for Titulares y Más, the #1 sports news, entertainment and commentary show in Spanish-language television, after having served as an analyst for Telemundo's coverage of the 2016 Rio Olympics.
Mares, one of the most respected and influential active featherweight fighters today, returns to the network this week alongside Rene Giraldo and Edgar Lopez during the upcoming Boxeo Telemundo Boxing Championship, featuring Puerto Rico's Jonathan "Bomba" Gonzalez (20-2-1, 12 KOs) vs. Julian Yedra (24-3-13 KOs), this 
Friday, July 20 at 11:30 p.m. ET
, live from the Osceola Heritage Park in Kissimmee, Florida. "I'm excited to be joining the Telemundo Deportes team for the Boxeo Telemundo fights," said Mares. "Being part of the team for the Rio Games was a highlight in my career and I'm proud and honored to be able to join them once again. I know that together we will give boxing fans the ringside view and perspective that they want, as well as witness some incredible fights and talented fighters." Mares is an admired four-division World Boxing Champion and former Olympian who represented Mexico in the 2004 Athens games. He was the second youngest fighter to be a three-time World Boxing Champion, and has held IBF Bantam Weight, WBC Super Bantam Weight, and WBA and WBC Featherweight titles. An active fighter who just fought a rematch with Leo Santa Cruz in June from the Staples Center in Los Angeles, he holds an impressive record of 31 wins, 14 knockouts, three losess, and one draw. Outside the ring, the active featherweight fighter from Guadalajara is committed to his community and philanthropy work, which has made him a hero for the Americas and advocate for the Hispanic community. Mares' journey and hardships immigrating to the U.S. via Tijuana at the age of 7 have been well documented. He was raised in both Mexico and the U.S. by hard-working parents with multiple jobs to provide for their 11 children. Despite the family's struggles, Mares started training professionally at the age of 12, and boxing's core tenants of strength, focus and dedication helped him change his life. Today he is considered one of the sports most followed millennial fighters with a unique style, great determination and a strong sense of pride around his upbringing and community.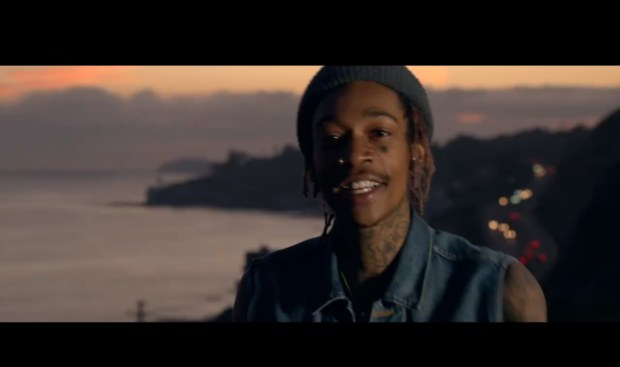 WIZ KHALIFA's video "See You Again" featuring CHARLIE PUTH has broken the record for the most-viewed video of all time on YOUTUBE, a record previously held by PSY's "Gangnam Style."
PSY's "Gangnam Style" has held the most viewed video record on youtube for five years, after surpassing JUSTIN BIEBER's "Baby" in NOVEMBER of 2012. The record breaking news comes just days before the five-year anniversary of the release of "Gangham Style" on youtube.
WIZ's "See You Again" featuring CHARLIE PUTH has averaged over three million views per day, just in 2017 alone. 
Radio Facts: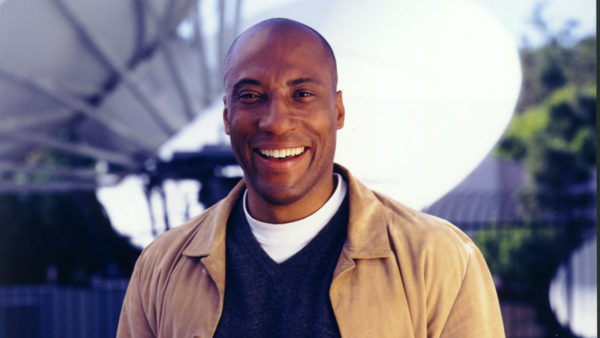 Entertainment Studios, Inc., (www.es.tv) one of the largest independent producers and distributors of first-run syndicated television programming for broadcast television stations, and owner of seven 24-hour HD cable television networks (PETS.TV, COMEDY.TV, RECIPE.TV, CARS.TV, ES.TV, MYDESTINATION.TV, and JUSTICECENTRAL.TV), proudly announces its acquisition of the New York-based African-American focused digital news platform TheGrio (www.TheGrio.com). TheGrio – which means 'storyteller' in Africa – is a digital video-centric news community platform providing compelling stories and perspectives currently underrepresented in existing national media outlets. TheGrio's editorial mandate is focused on breaking news, opinion, politics, business, entertainment, health, sports, and events that have a unique interest and/or pronounced impact within the African-American community. TheGrio generates 3 million unique visitors per month, in addition to reaching a highly-engaged social media audience. "We are excited to have TheGrio join Byron Allen's ever-expanding Entertainment Studios media empire," says David A. Wilson, Co-Founder and Executive Editor of TheGrio. "Byron shares our vision of growing TheGrio into the leading video content creator and distribution platform for African-Americans. We look forward to developing the next iteration of TheGrio, and the fact that it will remain 100 percent
African American-owned
is very significant." "David Wilson and his founding partner Dan Woolsey have done an incredible job these past 7 years building TheGrio, and we are one thousand percent committed to continue expanding this digital news community's reach across all global media platforms, including our broadcast television syndication programs, cable television networks, and motion picture division," said Byron Allen, Founder, Chairman, and CEO of Entertainment Studios. "We plan on investing heavily in digital publishing, and TheGrio has an excellent
management
team, making it the perfect asset to start our portfolio of online publishing."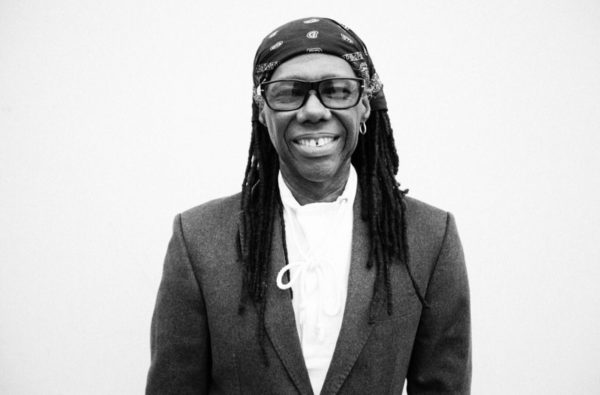 THE RECORDING ACADEMY® PRODUCERS & ENGINEERS WING® ANNOUNCES EIGHTH ANNUAL GRAMMY® WEEK CELEBRATION HONORING NILE RODGERS Annual Celebration Will Highlight Sound Quality and Pay Homage to Musical Icon at The Village Studios in West Los Angeles on February 3, 2015 The Recording Academy® Producers & Engineers Wing® will celebrate its eighth annual GRAMMY® Week event honoring three-time GRAMMY winner
Nile Rodgers
for his commitment to excellence and ongoing support for the art and craft of
recorded music
. Michael Ostin and Cameron Strang will serve as honorary event co-chairs at the event to be held on Tuesday, Feb. 3, 2015, at The Village studios in West Los Angeles. GRAMMY Week culminates with the 57th Annual GRAMMY Awards® on Sunday, Feb. 8, 2015, airing live on the CBS Television Network, at 8 p.m. ET/PT. For updates and breaking news, please
visit
www.grammy.com, and The Recording Academy®'s social networks on Twitter and Facebook. "Our Producers & Engineers Wing members are passionate about sound quality, the importance of music creators, and most of all, the integrity of recorded music," said Neil Portnow, President/CEO of
The Recording Academy
. "This year, it is with great pride that we honor a musical icon who is the epitome of everything the P&E Wing represents.
Nile Rodgers
is not only a revered member of the music community but also a founding member of the Wing and we look forward to celebrating his astonishing career, which continues to reach new musical heights and inspire generations." A musician, composer, arranger and guitarist, Rodgers is one of the most influential music producers in the history of popular music. He began his
career
as a session guitarist in New York, first toured as a teenager with the "Sesame Street" band, and played with the house band at Harlem's world famous Apollo Theater. In 1970 Rodgers and bassist Bernard Edwards met and formed the Big Apple Band. In 1977 the band changed their name to Chic and subsequently generated chart-topping hits such as "Le Freak," "I Want Your Love," "Everybody Dance," and "Good Times." Chic's success soon led to producing opportunities for Rodgers and Edwards, among them albums such as Sister Sledge's We Are Family and Diana Ross' Diana. Following Chic's dissolution in 1983, Rodgers embarked on a solo production
career
that launched hits for
artists
such as David Bowie, INXS, Duran Duran, Madonna, Sheena Easton, Jeff Beck, the Thompson Twins, Mick Jagger, Grace Jones, Cyndi Lauper, Howard Jones, the B-52's, and Al Jarreau, among others. Rodgers' work with a variety of popular
artists
soon led to opportunities to share his distinct sound on film soundtracks such as Alphabet City, Gremlins, Against All Odds, That's Dancing, White Nights, The Fly, White Hot, and Earth Girls Are Easy, in addition to collaborating with Peter Gabriel on Laurie Anderson's concert film Home Of The Brave. In 1988 Rodgers composed his first orchestral score for the film Coming To America. In the '90s Rodgers (
read more
)produced the Vaughan Brothers Family Style, which was released shortly after the untimely death of guitar virtuoso Stevie Ray Vaughan, along with projects for Bowie, Eric Clapton, the B-52s, David Lee Roth, Ric Ocasek, Dan Reed Network, Cathy Dennis, Patty Griffin, Jimmie Vaughan, and The Stray Cats among others, along with continued soundtrack work on films such as Thelma and Louise, Cool World and Beavis And Butt-Head. In 1992, Rodgers and Edwards revisited Chic's roots and released a new album, Chic-Ism. In 1996 tragedy struck when, during a series of Chic concerts in Japan, Edwards contracted pneumonia and died, a blow that greatly affected Rodgers. Although devastated by the loss of his longtime musical partner and close friend, Rodgers ultimately regrouped and returned to playing live concerts and composing and producing music for film soundtracks including work on Beverly Hills Cop III, Blue Chips, The Flintstones, and Feeling Minnesota (including a collaboration with Bob Dylan).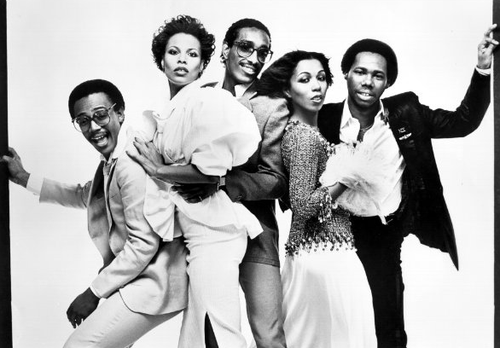 In 1998 Rodgers founded the Sumthing Else Music Works record
label
and Sumthing Distribution, an independent music
label
distributor. The
label
focused on a fast-growing new genre: video game soundtracks. Its titles include the complete Halo and Resident Evil franchises including Gears of War and Borderlands. During this time, Rodgers focused on additional soundtrack projects such as Rush Hour 2, Snow Dogs and Semi-Pro. In 2002-2003 he co-produced Astronaut, with the original five members of Duran Duran. Prompted by the Sept.11 tragedies, Rodgers created the We Are Family Foundation to help promote the healing process and organized a rerecording of "We Are Family," the GRAMMY Hall of Fame®-inducted song he and Edwards wrote for Sister Sledge. The rerecording was performed by more than 200 musicians, celebrities, and personalities and included a music video filmed by Spike Lee, a documentary filmed by Danny Schechter and a video version for kids that included more than 100 beloved children's characters. Rodgers has been recognized for his humanitarian efforts as well as music achievements by being honored with innumerable awards, among them The Recording Academy's NY Chapter's Heroes Award, induction into the Dance Music Hall of Fame, No. 1 Singles Producer In The World by Billboard, and the Winter Music Conference Lifetime Achievement award. Rodger's
career
has seen a strong resurgence in the electronic dance community through his work with such acts as Avicii, Disclosure and Tensnake. His collaboration with Daft Punk on their album Random Access Memories garnered him three GRAMMY Awards for 2013 including Album Of The Year and Song Of The Year. Rodger's continues to tour worldwide and remains one of the most in-demand producers and
artists
of his time. As the Producers & Engineers Wing 2015 honoree, Rodgers joins an impressive list of past honorees: Chris Blackwell; T Bone Burnett; Tom Dowd; Ahmet and Nesuhi Ertegun; Jimmy Iovine; Quincy Jones; Arif Mardin; Al Schmitt; Jerry Wexler; and Neil Young. Established in 1957,
The Recording Academy
is an organization of musicians, songwriters, producers, engineers and recording professionals that is dedicated to improving the cultural condition and quality of life for music and its makers. Internationally known for the GRAMMY Awards — the preeminent peer-recognized award for musical excellence and the most credible brand in music —
The Recording Academy
is responsible for groundbreaking professional development, cultural enrichment, advocacy, education and human services programs.
The Academy
continues to focus on its mission of recognizing musical excellence, advocating for the well-being of music makers and ensuring music remains an indelible part of our culture. For more information about The Academy, please
visit
www.grammy.com. For
breaking news
and exclusive content, follow @TheGRAMMYs on Twitter, like "The GRAMMYs" on Facebook, and join The GRAMMYs' social communities on Instagram, Tumblr and YouTube. Currently more than 6,000 professionals comprise
The Recording Academy
Producers & Engineers Wing, which was established for producers, engineers, remixers, manufacturers, technologists, and other related creative and technical professionals in the recording field. This organized voice for the recording community addresses issues that affect the craft of recorded music, including the development and implementation of new technologies, technical guidelines and recommendations, and archiving and preservation initiatives. For more information, please
visit
www.producersandengineers.com.