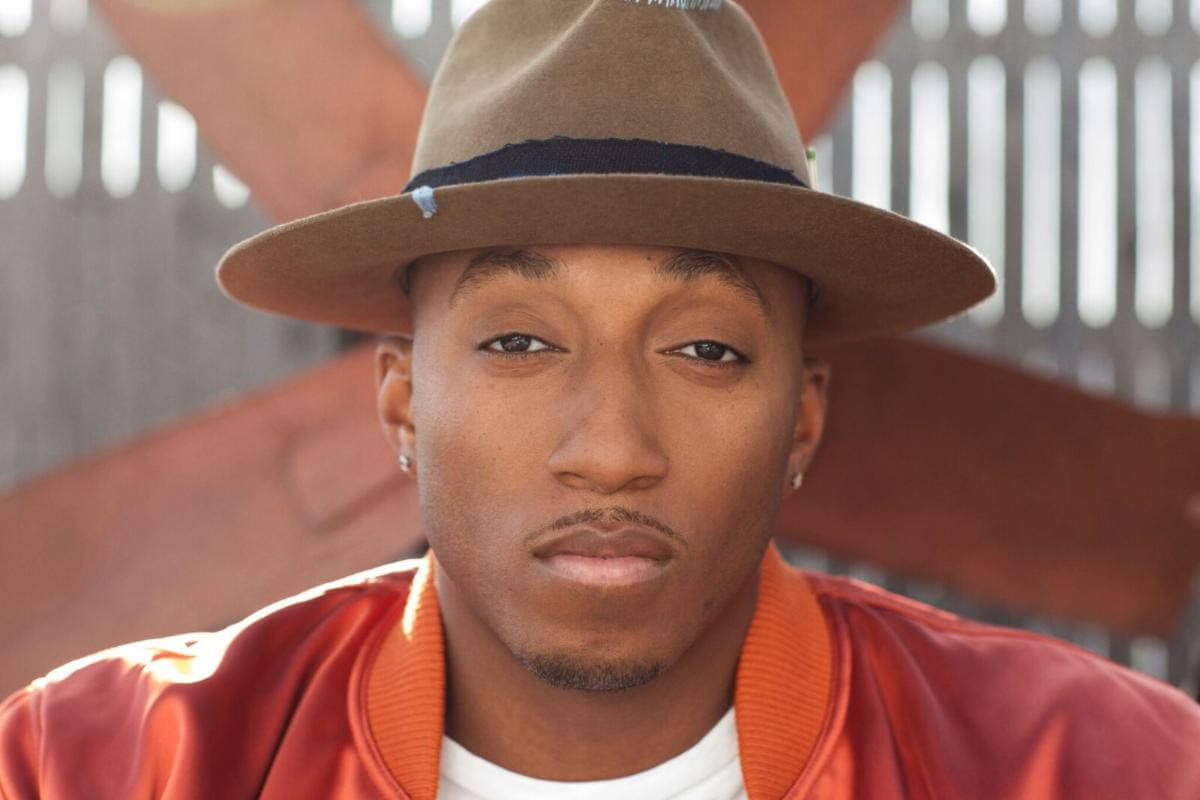 With the arrival of Kanye's new album, Jesus Is King, Lecrae's socials were lit with fans, supporters, and media outlets requesting his reaction to Kanye's latest release. He decided to set aside time from recording his 9th album offer his reactions to the album and also respond to questions about his support of Kirk Franklin's boycott of The GMA Dove Awards. First Lecrae talked exclusively with Billboard offering his reaction to the album: "It [Kanye] sounds like a person who is excited about his new relationship with Jesus. I'm in support of that." He also expressed hope that Kanye being explicit about faith in his music will allow other religious rappers to appreciate the spotlight on Jesus in places where they may not have previously had an audience. Please visit the Billboard.com link to read his response in its entirety. He also took to his Instagram Live explaining why he's joined with other Gospel artist in standing with Kirk Franklin who announced that he's boycotting The GMA Dove Awards. You'll find his response on Instagram @Lecrae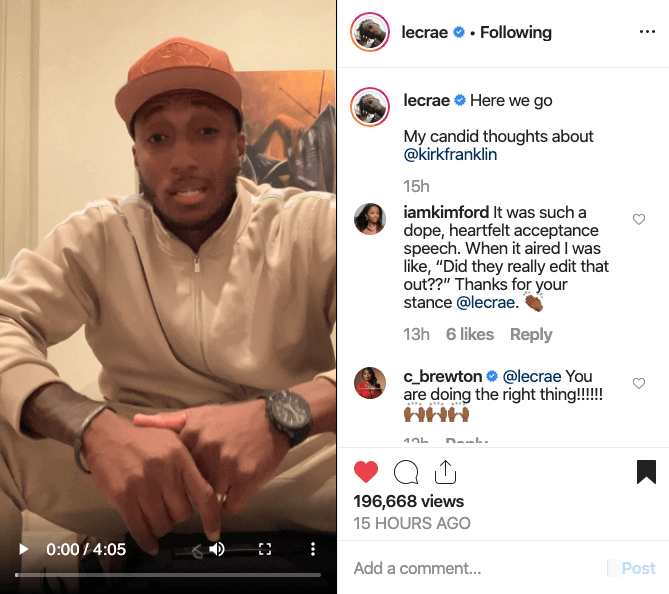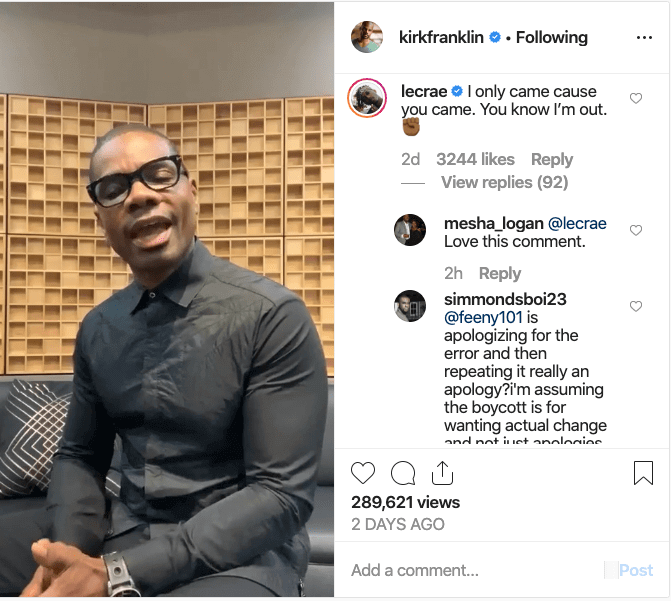 Lecrae and his Reach Records family performed this year and won two Dove Awards: Rap/Hip-Hop Album Of The Year for Lecrae's Let The Trap Say Amen collaborative studio album with producer, Zaytoven and Rap/Hip-Hop Recorded Song Of The Year for GAWVI's "Fight For Me" single featuring Lecrae at the 50th Annual GMA Dove Awards taped in Nashville, on October 15th. Lecrae is currently in the studio recording a new solo album and writing a follow-up to his best selling book, Unashamed. He is partnered on major projects to develop Atlanta's English Avenue, an area known for its rampant drug trafficking and violent crime statistics. Only a block away from the new Mercedes Benz Stadium, two-thirds of its residents live below the federal poverty line and 44% of the homes are vacant. He's an active member of the Board of Advisory for Peace Academy, the first school in the English Avenue area to be opened in more than 20 years. Lecrae has also branched out from music into tech as a major investor of MXD (Getmxd.com), an innovative software that is a game-changer for indie artists. He also announced his partnership with Oust Labs, a full-service agency that converts ideas into enterprises. Follow him everywhere @Lecrae.
[caption id="attachment_243601" align="alignnone" width="1024"]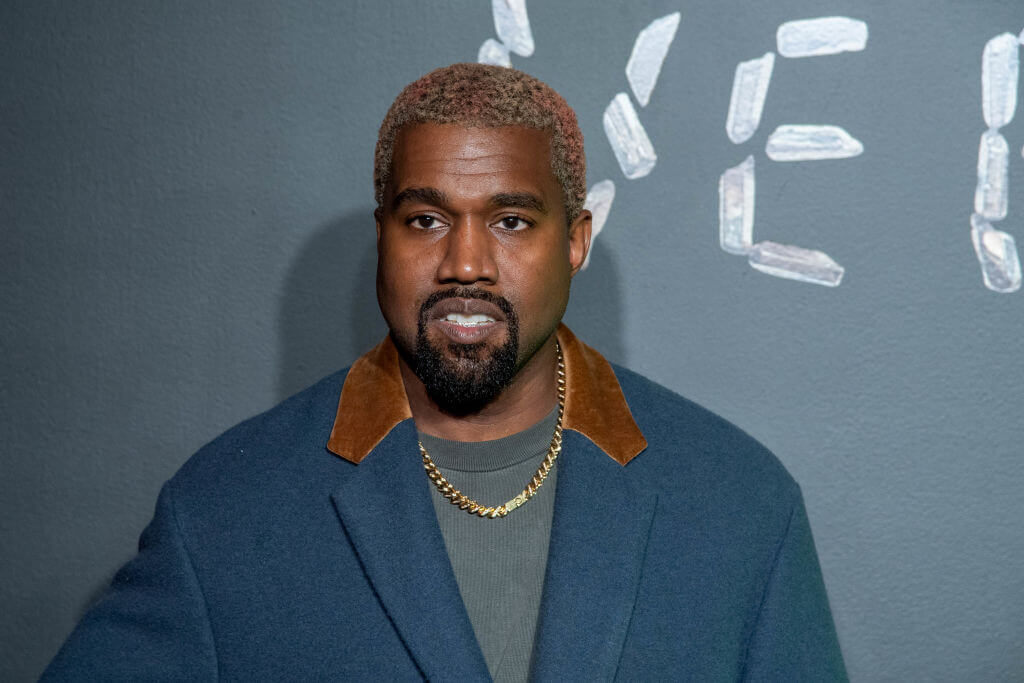 NEW YORK, NEW YORK - DECEMBER 02: Kanye West attends the Versace fall 2019 fashion show at the American Stock Exchange Building in lower Manhattan on December 02, 2018 in New York City. (Photo by Roy Rochlin/Getty Images)[/caption]
KANYE WEST ANNOUNCES OCTOBER 25TH RELEASE OF JESUS IS KING, HIS NEW STUDIO ALBUM & IMAX FILM
Kanye West has announced the release of his ninth solo studio album - JESUS IS KING – to coincide with the global release of his IMAX film of the same name on Friday, October 25th. Kanye will premiere both the album and the film on Wednesday, October 23rd at a special listening and screening at the Forum in Los Angeles. JESUS IS KING follows 2018's ye - Kanye's eight consecutive #1 album - which tied the record for most consecutive #1 albums in chart history. Tickets for the JESUS IS KING ALBUM & FILM EXPERIENCE will be free to the public on a first-come, first-served basis on Wednesday morning at 10am PDT via
Ticketmaster
[caption id="attachment_237612" align="aligncenter" width="600"]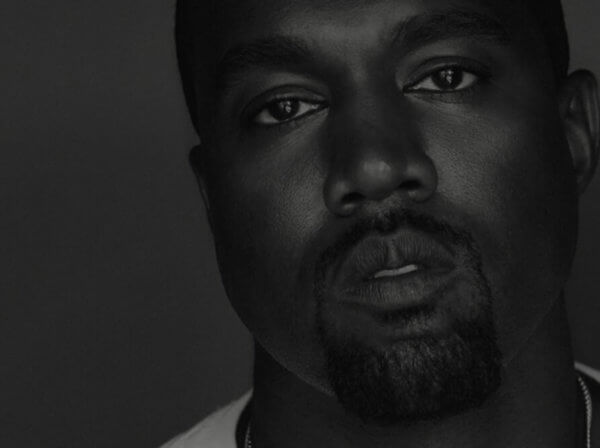 Def Jam Recordings[/caption]
Looks like Kanye West will be coming out with a new album for fans as soon as September.
According to a Twitter post from Kanye's wife,
Kim Kardashian West,
the album will reportedly come out on September 27th. The entrepreneur and reality TV personality shared a photo with what appears to be a tracklist of the album, which is entitled
Jesus Is King
. The list of songs are Christian-themed like "God Is," "Baptized," "Through the Valley," "Sunday" and "Sweet Jesus." There is also a Bible in the picture opened up to the book of Psalm, a subtle reference to the couple's youngest child, son Psalm West. https://twitter.com/KimKardashian/status/1167154538643513344?s=20 Also listed is the song "Water," which West performed at a few of his popular Sunday Services earlier this year, including the one held during Coachella's second weekend. Neither the rapper nor anyone on his team has confirmed the news. Outside of his Sunday Services and
production work for Pusha T
, West has been somewhat quiet this year. Time will tell if the album news is really true but it appears that the rapper has something new and big up his sleeve for his career.