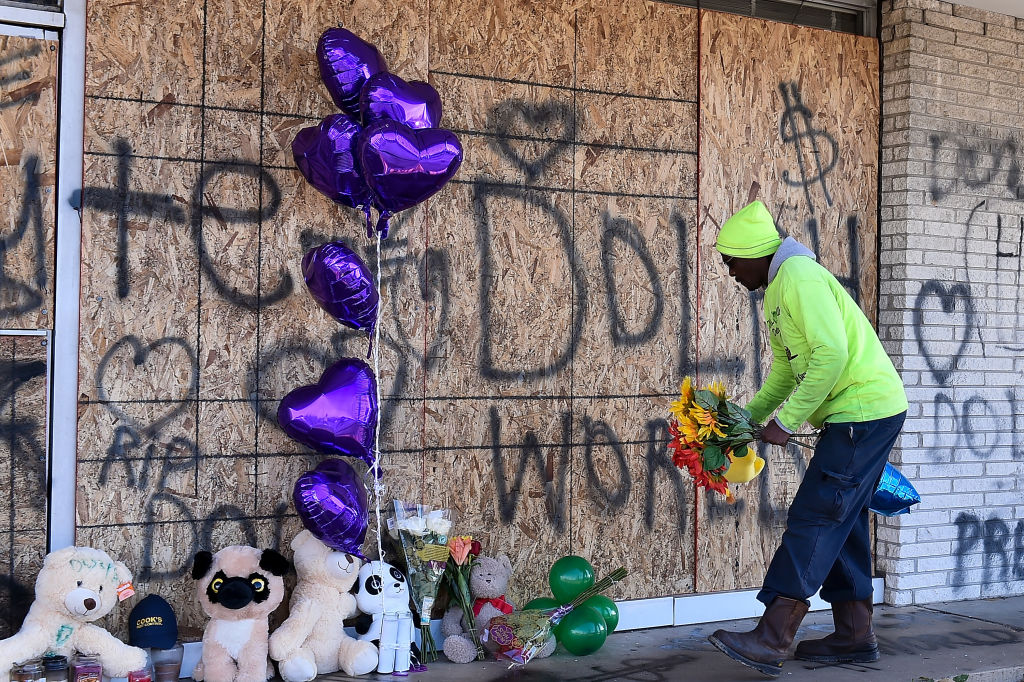 "South Memphis! South Memphis! South Memphis!", that's just one of the first simple but powerful quotes that come to mind when thinking about Young Dolph. It's also the home and place where the 36-year-old rapper whose real name is Adolph Robert Thornton, Jr, was gunned down while trying to support a black-owned Memphis staple, Makeda's Cookies.
The Memphis Police Department confirms Dolph was fatally shot Wednesday afternoon in front of the cookie store. By Thursday, surveillance photos of the two shooters have already surfaced as the community pushes for an arrest.
Now, what's next for a city in mourning after losing its legend?
It is a day after the tragedy, and Makeda's Cookies is boarded up. The South Memphis Cookie shop has become a makeshift memorial. City councilmen are calling for a city-wide curfew. While officials say there is no curfew, residents are encouraged not to go out. The warning comes as speculations of who's responsible surface, and retaliation is expected.
A flood of photos and condolence posts from Memphis, nearby residents and those in the hip-hop community now flood social media. Memories are posted to explain why Young Dolph is a legend and carried the title "King of Memphis."
There was the time he gave away a Lamborghini car to a fan. When the fan sold it, he responded with the words "Get Paid!".
Then there's the time he flew two baristas from Duke University to his Rolling Loud performance in Miami after they were fired for playing his music in the coffee shop. He also gave them money to get by until they found another job. There are also countless giveaways to the Shelby County School District in his hometown. In fact, the day he died, he was scheduled to do a turkey giveaway in his old neighborhood.
Let's also not forget the most important people who mourn the death of a Memphis Legend, his two children and spouse. A considerable number of prayers are also being sent to the family and close friends of Dolph. In his music, he continued to talk about the importance of taking care of family and leaving a legacy for his children. One friend even tweeted about how Dolph bought real estate in Memphis every year for his children's birthday.
For now, the memorials will continue. The homegoing service will draw crowds, as speculations and gun violence remain a worry until those responsible are found.
His music will also be played for years to come. While the family and his fans may one day heal, his absence will be forever be felt.