Most musicians have a role model who consistently inspires them to reach new heights. Maybe it's a major recording artist but for you, it could be a lesser-known artist who nonetheless speaks to you through their music, no matter the decade it was originally composed.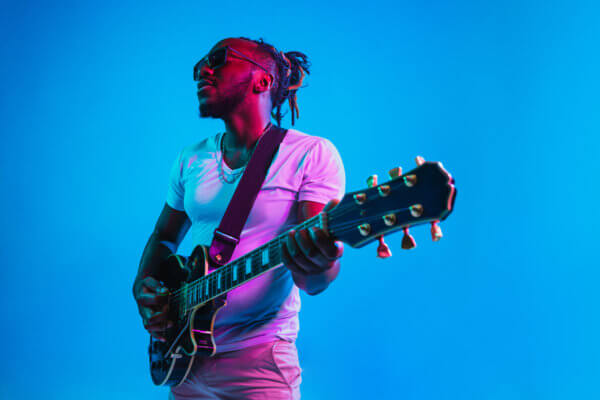 Many artists seem to rise to fame out of nowhere, with incredible natural talent that challenges previous molds and gives their audience something completely new. Though it is true that many big stars have great natural talent to match, a lot of hard work and unspectacular little steps are often a part of their journey to stardom. If you want to expand your music career, here are a few tips to help you develop both your talent and your business sense. 
Join a Band– Even if you aspire to be a solo performer one day, there is great value in working with a group. Not only will the experience teach you about the music writing, performing and/or recording aspects of music with the support of a team, but you can also learn valuable lessons from the experiences and strengths of the others in the group. This is true even if you are not the front man or decision-maker. 
Know Your Genre– Though you may enjoy a variety of genres (whether listening or performing), it is best to focus on the genre that is best suited to your style and strengths. Owning a genre you can perform well and enjoy is better than dabbling in many genres or getting stuck in one that is popular but doesn't fit with your personal performance style. 
Work on Your Performance– Though it is vitally important to develop your technique and skill on the instrument you play (or your singing or composing ability), your performance style is also important for connecting with your audience. When you have opportunities to perform live, develop your stage presence. Even for people who enjoy performing for an audience, public speaking can still be a nemesis. It pays to get comfortable with a mic and make yourself accessible and memorable to your audience. What you say (aside from what you sing or perform) can add drama, give background, or excite the crowd.
Publish Your Music– Recording and sharing your music is now easier than ever. Have your music professionally recorded (multiple times if the first take does not satisfy you) and begin to share. If you want to invest in some programming and equipment, you can also look into the option of recording your music yourself. Utilize online platforms for sharing as much as possible. iTunes, Spotify, SoundCloud, as well as dozens of others offer quality platforms for sharing your music with a wide audience. Let your current fan base know when your music is available is different forms. These platforms can also help new fans discover you. You can buy monthly listeners on Spotify to increase your presence and make it more likely that you will reach a wider audience and increase your fan base.
Advertise- If you are just starting out, take advantage of free advertising through social media as well as word-of-mouth and business card advertising to get your name out locally.
No matter who your inspiration is, the path to a successful music career will require hard work and effort. There are also great rewards if you take the time to develop not only your musical ability but important support skills.