Underrated Black Singers Who Should've Been Bigger Stars
This list is never-ending especially for those of us who work in the industry. We've seen the best of them come and go. The reasons they were not bigger can be many things but for the most part, most of them came along when there was bad timing, like other big stars on their label or in the industry that had more backing. We would have to ask them what they thought the reason was. In my experiences, most have said they didn't feel the label was really behind them. See who the first 10 stars are, do you agree if not or if you do make a comment. Up first

WENDY MOTEN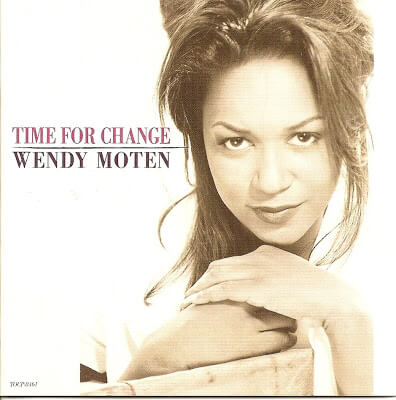 Underrated Black Singers: Memphis Tennessee's Wendy Moten has an amazing voice.Moten sang in church choirs as a child. She got her first break singing with Michael Bolton at a benefit concert; after signing with EMI, she released an album and opened for Bolton on tour. Her biggest hit was "Come In Out of the Rain", which, although only a minor hit on the Billboard Hot 100, was a #5 adult contemporary hit, and a #8 hit in the UK Singles Chart.
In 2006, she sang backup vocals on the Soul2Soul II Tour and also with Tim McGraw and Faith Hill. While Wendy stays busy even today, the issue with her was timing.She made her splash during Whitney Houston's finest hour with Mariah Carey climbing the charts at the same time.
Moten had stellar vocals and was often compared to Whitney but had she come around a few years later or a few years before she did things may have worked out differently I've met Wendy back in the day at some of the music industry conferences. Very nice lady. See her video for Come in Out of the Rain then click Next below…Click NEXT to see the next group
Mica Paris

In the mid, to late 80s another great singer stormed the charts from the UK. Unfortunately, it was also during Whitney Houston's finest hour and Mica Paris is another great singer who's timing was a bit off. She was very young when she hit the scene and at 19 she sounded like a woman twice her age. Her smokey vocals, range and great material should have catapulted her into greater success.
She started a family early and when I saw her at a conference in the early 90s, she told me she had just signed a new label deal which I believe was EMI. After that she would come and go with albums on various labels. She is still recording but never hit the apex she deserved. See the video for her biggest hit from 1988″My One Temptation" then click NEXT. https://www.youtube.com/watch?v=CrYDzl76RpgClick NEXT for NEXT Singer
KIPPER JONES/Tease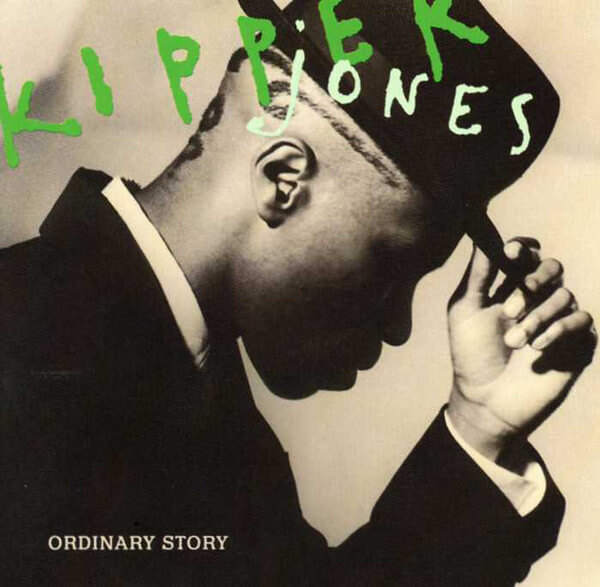 Underrated Black Singers: Someone I once knew who used to work for a music publishing company told me when Kipper Jones would come by and sing material for them everyone in the office was left mesmerized.Kipper's entrance into the industry was with a group called Tease (Chuckii Booker was once a member as well). Tease was sort of a TIME spinoff but with different material, probably pressured by Epic records at the time to emulate the Time which was a mistake.

The group's most notable hits were "Firestarter" and "I Wish You Were Here" both nothing less than stellar songs but there are times when groups get caught up in industry trends or the previous BS politics of radio.After TEASE split, Jones went solo and did an album for Virgin as well as spending a lot of his time producing hits and working with other artists and building their musical careers like Brandy and Vanessa Williams.
There was certainly a bigger place waiting in the wings for his own career. Early 90s radio was loaded with New Jack Swing which put many balladeers on the back burner until the trend finally died down. Jones currently lives in Atlanta where he is still performing. Here's the audio/video for Firestarterhttps://www.youtube.com/watch?v=qKQjBaOAzb4
KARYN WHITE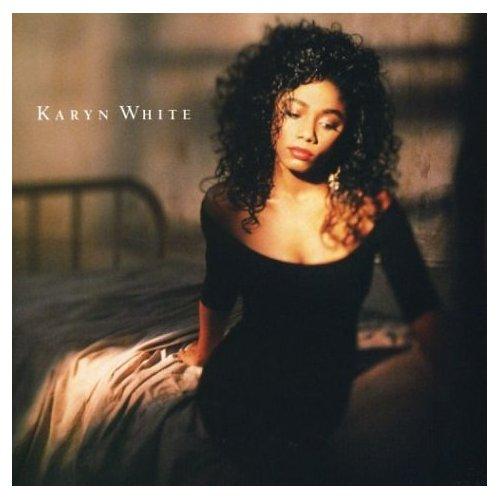 Underrated Black Singers: I will always be scratching my head over this one. Karyn had a HUGE smash (Superwoman) then she virtually disappeared after getting married to Terry Lewis (from Jimmy Jam and Terry Lewis).
It seems Babyface could have given Karyn all of Toni Braxton's material and they would have still been hits but whatever happened to make her abandon her career is unknown to the industry people that I know.White has since divorced Lewis and remarried producer Bobby G. She lives in Sacramento and runs a successful interior design company and she also does real estate at press time.
VANITY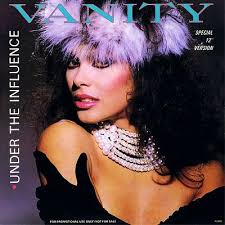 In today's reality TV arena I could very easily see Vanity with a reality show and endorsement deals through the roof had she been the same star today. Vanity electrified the 80s as the lead singer of Vanity 6 then after a dispute with the group's creator, Prince, she left to pursue a solo career. Things got very interesting after that.
She starred in a Motown hit movie The Last Dragon (which was supposed to have a sequel but lead actor Taimak's ego destroyed the project…and his career) Vanity signed with Motown releasing several singles including "Pretty Mess" and "Under the Influence" then she disappeared.While some might say Vanity didn't have the most powerful vocals she could certainly sing well enough to have a career but what made her special was she had that "it" factor that so few stars have.
There was something about her that had she been led on a different career path would have taken her to much higher ground. Denice, which she now prefers to be called, is a minister in Los AngelesShe's currently promoting her book "Blame it on Vanity." She admits that getting out of the entertainment business saved her life. Out of respect for her religion (and since she's a FaceBook friend). UPDATE: Vanity died of renal failure Feb 16, 2016.https://www.youtube.com/watch?v=bn6hF_dCgGU
STOKLEY WILLIAMS (MINT CONDITION)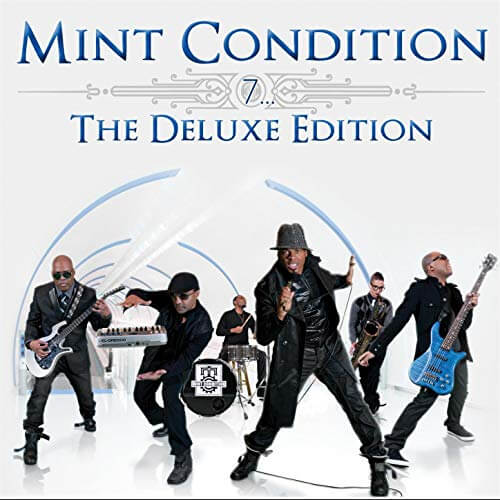 Underrated Black Singers: Radio Facts FAN SUBMITTED: "Stokley doesn't get the recognition he deserves as a true vocalist. He's never mentioned in these conversations."… well, he is now and I agree Mint Condition should have been HUGE. You would certainly be hard-pressed to find many singers that sound BETTER in person than on record (see video below of Stokley singing in Dallas.
I remember working on the air at KJLH and Stevie Wonder called me on the hotline, during our conversation, I was playing a Mint Condition record in the background and Steve said: "You know Stokley is one of my favorite singers." I realized how great of a compliment that was coming from an icon himself. I'm not sure what happened with Mint Condition. Too many members? Timing? I'm willing to admit, it was probably the politics of the labels and the radio stations.
Great material, nonetheless. Since Stokley remained with the group there is a great advantage, they still have a huge fan base and can still perform.https://www.youtube.com/watch?v=OgCv-qrlRrI
Tony Terry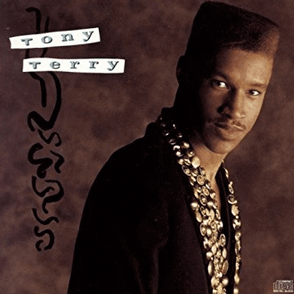 Underrated Black Singers: Radio Facts FAN SUBMITTED: "Radio was so in love with this artist and you still hear his product on most R&B stations that play recurrent product. In spite of him being one of the most artists used by radio for club track dates, he never achieved good product sales or headline status as a concert performer. And folks loved him whenever he would visit. He was a pleasure to work with, I just always felt he never got his earned deserves."
Tony had the misfortune of coming out at almost the exact same time as Keith Sweat which was most unfortunate because Tony was a much better singer. I hear Tony is still performing, doing plays etc.https://www.youtube.com/watch?v=qlqJyZg_3-o
KEM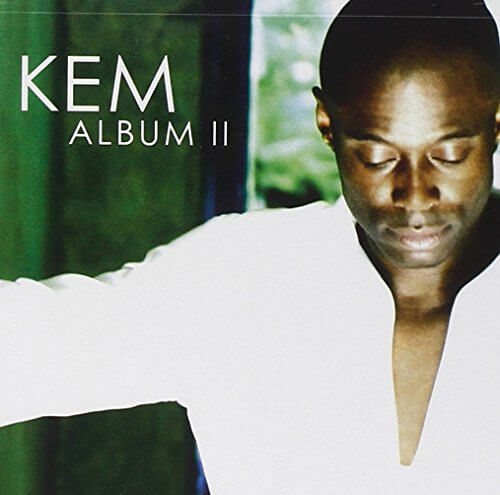 Underrated Black Singers: Radio Facts READER SUBMITTED: "Kem's rise to fame has come when Hip-Hop is the predominant genre on radio. That said, mainstream R&B stations aren't giving a lot of love to the more mature balladeers of our time (Babyface, Charlie Wilson, etc.), therefore, the Neo's and Lloyd's are getting most, if not all the airtime.

No offense to them, but the current R&B sounds more and more like Hip-Hop, not leaving a big distinction between the two…I believe the true art of songwriting is being lost to technology, and because of that, singers like Kem are looked over for a more current and younger sound. I really blame the labels for this miscarriage of our music!" Personally, while I agree Kem doesn't get the airplay he deserves being one of the few who does this type of music may also be to his advantage.https://www.youtube.com/watch?v=oOfGGjr6Aq4
CHERYL LYNN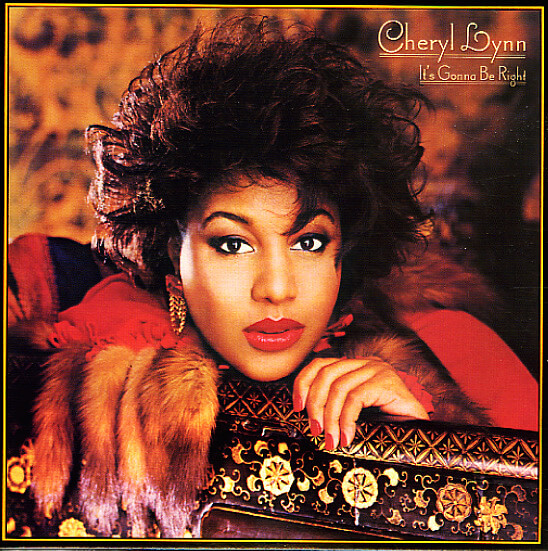 Underrated Black Singers: I never saw the episode of the Gong Show where Cheryl won for singing "You Are so Beautiful To Me" but she admitted she did it on a dare from an old boyfriend who challenged her and it was obviously a great risk. Unfortunately, Cheryl had a hard time beating her first effort Got to Be Real… a song some stated was basically a remake of the Emotions hit a year before "Best of My Love" Whichever way it goes, "Got To Be Real" was not just a smash it's an iconic anthem.
Everybody knows that song from the very young to the very old and it will wake up any party as soon as it starts even though the song is almost 35 years old. I have seen Cheryl in various places around LA like Starbucks and she seems very content living off of her royalties as a co-writer for Got To Be Real which I'm sure are still pouring in but her amazing voice deserved so much more coverage.
In the early 80s, New Wave, Punk and Funk were the rage and Cheryl's came on the scene at the end of the disco era. Perhaps her large size prevented the labels from marketing her as they used tactics like taking pictures from the neck up for anyone who was big in an effort to hide their weight and Cheryl is not that big. Gwen Guthrie on the other hand (lol). At any rate, her video for "Got To Be Real" is below.https://www.youtube.com/watch?v=54HSk7-q960

RACHELLE FERRELL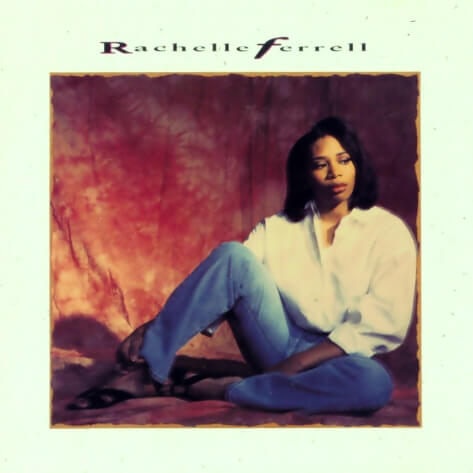 Underrated Black Singers: When I worked at Urban Network in the early 90s, a then-unknown Rachelle Ferrell used to come up and hang out learning how the industry worked. Capitol Records didn't seem to have much interest in promoting her stellar R&B debut album so she found a way to promote herself.
Rachelle once admitted that it took her 20 years to become that overnight sensation that people thought she was so I can understand why she was determined not to let the opportunity pass her by.That first album with "Waiting," "Nothing Has Ever Felt Like This" and "Sentimental" is still being played 20 years later at various adult stations but who cares about radio (lol) Rachelle moved in a different direction after the first CD perhaps leaving some hardcore fans confused.
The last thing I heard her on was Lalah Hathaway's CD on a remake of "I'm Coming Back" an outstanding song written by Gary Taylor. No disrespect to Lalah but I would have loved to have heard Rachelle take on that song herself and knock it out the park. The last time I saw her she looked amazing. Hardcore vegetarian I hear. Hopefully, we will hear more from her in the near future.https://www.youtube.com/watch?v=LPKVR2UO7ng
Jagged Edge
Atlanta group Jagged Edge CERTAINLY missed their calling the four-man group made up of 2 sets of singing identical twins were really a great group. Many of our readers think Jermain Dupree's direction is what ultimately hurt the group and prevented them from having a successful tenure in the industry. You owe it to yourself to check out some of their material on youtubehttps://www.youtube.com/watch?v=XAa4kZ8Gnt4