Radio Facts: Radio Facts: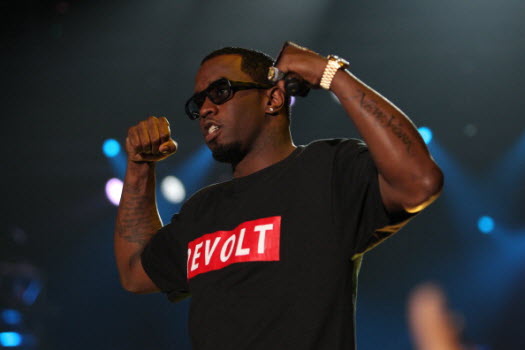 REVOLT announced the return of the highly anticipated, one-of-a-kind, second annual REVOLT Music Conference (RMC) to the Fontainebleau Hotel in Miami Beach, October 15–18, 2015. Themed, "The Merging of Music, Technology and Innovation", RMC 2015 will provide attendees with an interactive experience that explores how technology influences the music industry, executives, recording artists, and fans. Returning to Miami, after an extremely successful inaugural year, event planners are taking the 2015 REVOLT Music Conference to the next level with more music, more stages and heightened new experiences.
The three day event will provide attendees with the opportunity to personally interact with leaders from both the music and technology industry, hear keynotes from industry trailblazers, and enjoy exclusive performances from some of the largest names in music. Andre Harrell, REVOLT Music Conference Chair, tapped the following industry innovators to join Sean "Diddy" Combs, REVOLT Chairman, for this year's conference as panelist: Scooter Braun, Founder and CEO of SB Projects; Jay Brown, Co-Founder and CEO of Roc Nation; Abe Burns, Digital Operations at Maverick; Troy Carter, Chairman and CEO of Atom Factory; Jeff Harleston, General Counsel and EVP, N. America; NO I.D., EVP of Def Jam; Charles King, CEO and Founder of Macro; Anthony Saleh, CEO at Emagen Entertainment; Vania Schlogel, CIO of TIDAL; and Sickamore, Vice President, A&R and Creative Development at Epic Records; with additional names to be announced.