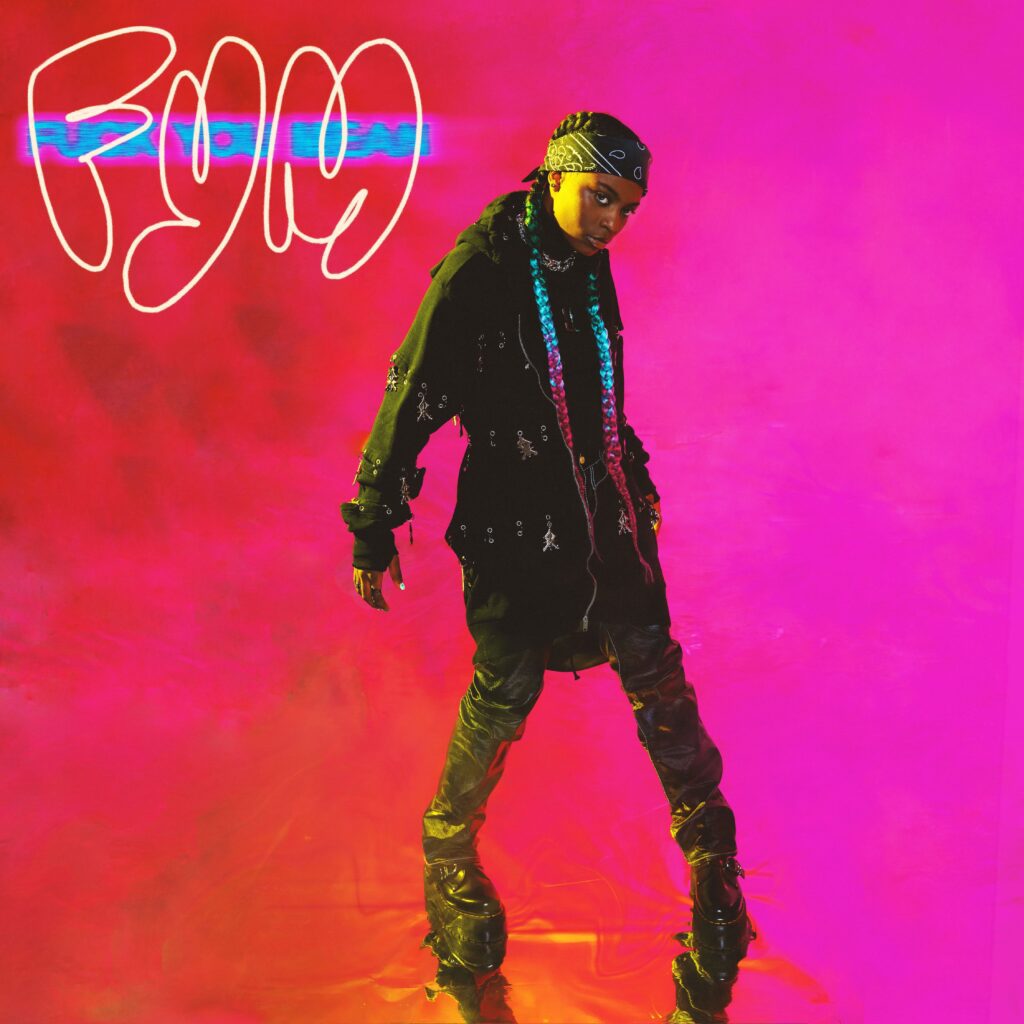 Today, Louisville R&B star Marzz announces a deluxe edition of their debut EP 'Love Letterz' out April 7th via (Keep Cool/RCA Records. Marzz has also unveiled the liberating breakup anthem "FYM," the latest single from the deluxe EP. The single serves as a follow-up to their similarly titled initial 2022 release, "KMS," but sees Marzz in a brazenly confident new light.
Of the Deluxe EP, Marzz shared, "I'm so excited to share this new project. These songs are the songs I wrote while I was healing, and still figuring out what boundaries I want set for my future self with love."
"FYM" is an ode to moving on—but with some not-so-quiet feelings of resentment. The track reflects the common sentiment of post-breakup glow-ups, coupling a silky smooth jazz-influenced chorus with sharp and pointed spoken word. "Don't really care what you got to say. Got my new b*tch and got new things," Marzz antagonizes on the track. The singer's inspiration from the planet Mars is apparent in their devil-may-care approach to relationships.
Listen to "FYM" HERE.
Watch "FYM" Lyric Video HERE.
"Yeah, I'm at a fast pace. Yeah, I'm in a fast race," Marzz sings with quick and nimble intonation in "FYM." They know they're on the come up with co-signs from artists like H.E.R. — who recently brought Marzz on as the official opener of her spring tour. Marzz also recently added dates for their debut "Love Letterz" headlining tour. Ticket information can be found — HERE
Marzz is set to release a deluxe edition of their 2021 record Love Letterz, which initially won over the support of outlets like Billboard which reveres the singer for their "…lilting vocals and penetrating lyrics." BET similarly says to "expect lush, perfectly sung R&B" from the industry trailblazer. Another recent feat for the star was a performance of the track "KMS" for COLORSXSTUDIOS. In this intimate and stripped-down video, Marzz is the focal point — offering equally colorful vocals and hair.
Watch HERE.
In addition to their upcoming string of headline dates, Marzz will be opening for R&B powerhouse H.E.R on her upcoming North American Tour. The support dates kick off April 14th in Seattle, WA. Fans can purchase tickets HERE.
UPCOMING TOUR DATES
!! = HEADLINE DATE
4.14. – Seattle, WA – WaMU Theatre
4.16. – Portland, OR – Moda Center
4.19. – Denver, CO – Bellco Theatre
4.21. – Austin, TX – Moody Amphitheater
​​4.22. — Dallas, TX – Cambridge Room @ HOB !!
4.24. – New Orleans, LA – Champions Square
4.26. – Cincinnati, OH – Andrew J Brady Music Center
4.28. — Chicago, IL — Subterranean !!
4.29. – Minneapolis, MN – The Armory
5.1. – Indianapolis, IN – TCU Amphitheater
5.3. – Kansas City, MO – Starlight Theatre
5.4. – St. Louis, MO – St Louis Music Park
5.7. — Toronto, OT — The Drake Hotel Underground !!
5.20— San Francisco, CA — Cafe Du Noord !!
5.23 — Los Angeles, CA — The Echo !!
5.31 – Washington D.C. – Songbyrd Music House !!
6.2. – Bridgeport, CT – Hartford HealthCare Amphitheater
6.3- New York, NY – SOB's !!
6.7. – Portsmouth, VA – Atlantic Union Bank Pavilion
6.10. – Wilmington, NC – Live Oak Bank Pavilion
6.12. – Jacksonville, FL – Daily's Place
6.15.— Atlanta, GA – The Masquerade (Purgatory) !!
6.17 – Louisville, KY – Mercury Ballroom !!
6.21. – Tuscaloosa, AL – Tuscaloosa Amphitheater
6.23. – Charlotte, NC – Metro Credit Union Amphitheater
6.24. – Raleigh,NC –Red Hat Amphitheater