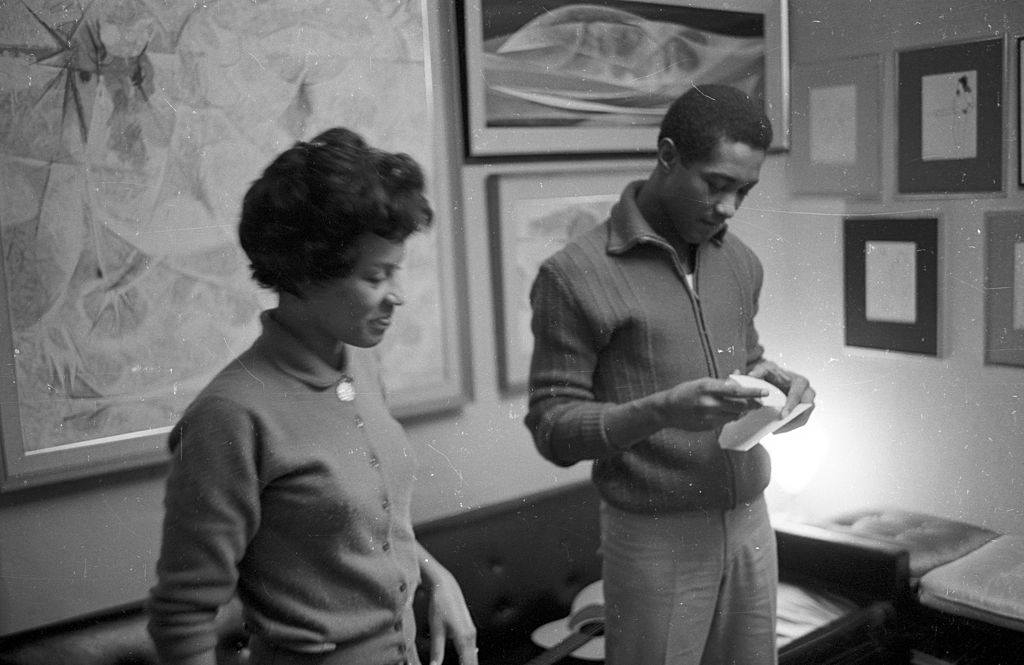 Sam Cooke's teenaged sweetheart Barbara Campbell Cooke has died. Barbara was 85.
She was embroiled in a controversy when she married Sam's protege Bobby Womack very shortly after Sam's death.
Fans of Sam Cooke were revolted against Bobby and Barbara and Bobby Womack's career was at a standstill for years.
Sam had discovered and helped Bobby and his brothers get a recording deal They were called the Valentinos.
Sam took a special liking to Bobby and his undeniable talenqts and often had him over the house with the family.
In addition, Bobby had an affair with her daughter Linda Cooke (later Linda Womack) which caused Barbara to shoot Bobby. No charges were her filed.
Her daughter was in the group Womack and Womack and ended up marrying the late Cecil Womack who was the younger brother of Bobby. Sam Cooke's death still remains a mystery.
RELATED …
NETFLIX GOOD MOVIES: THE SAM COOKE STORY "REMASTERED THE TWO KILLINGS OF SAM COOKE"
The Sam Cooke story was interesting before his death but continued to be interesting AFTER his death as well. The Netflix movie tells a great story but leaves a LOT of information out too.
Sam Cooke's 1964 death has always been incredibly interesting because it was beyond evident that it was a set-up.
The fact that Cooke would have been the first Berry Gordy but faired so differently than Gordy leaves one to wonder, after seeing some of the footage, that perhaps Cooke's growing and powerful influence via his music career was the catalyst to create unknown and known enemies.
Cooke seemed to be carefree and while a brilliant businessman, he was perceived as a bit cocky a bit too trusting of people that he invited into his circle that he thought were on his team.
Even the pictures from those days tell a dark story of some of those people that Cooke or the people around him should have been wearier of.
There is speculation in the movie that his manager Allen Klien was long suspected of being behind the set-up as he benefited TREMENDOUSLY from Cooke's catalog after his untimely death at the age of 33 leaving a mere $50,000 to Cooke's wife and getting allegedly getting millions of the catalog's true value for himself.
The movie tells the story of how Cooke brought Klien on as his manager AND business partner for his label which signed such acts as The Valentinos.
A group that consisted of a group of brothers from Ohio with the last name Womack. Most notably Bobby Womack would become one of Cooke's proteges. Read the whole story here